All Archived Posts in Designer Spotlight
---
Post Last Updated:
March 23rd, 2017
| First Published:
March 23, 2017
| Subscribe to
Blog
with
or
A classy Graphic Design 'Meme', using Da Vinci's Last Supper painting as the bait, nicely designed by Saint Hoax. 
I originally found this on Imgur, then Tweeted it without realising who the 'author' was, so now putting that right by blogging it with appropriate credits and links:
The struggle is real... pic.twitter.com/LKPTi4ScBA

— Graham 'Logo' Smith (@thelogosmith) March 22, 2017
It's a major insult actually, to call this a Meme, but I can't help but feel this is exactly how it'll end up being.
Have to say that this is REALLY well done, and is not your usual internet Meme; this is quality, and @SaintHoax is always about the quality.
This is certainly going to be on peoples' radar, as the unique expressions, and captions, are just hilarious.
When your Tasteless Graphic Design Colleagues Give you Feedback by
The Original Tweet
Here's the original Tweet. Definitely worth Liking and Retweeting this original Tweet, just so show solidarity with the designer:
When your tasteless colleagues give you feedback 😒 pic.twitter.com/XXmTomQXZ4

— Saint Hoax (@SaintHoax) March 20, 2017
---
Post Last Updated:
March 7th, 2017
| First Published:
March 7, 2017
| Subscribe to
Blog
with
or
Love trawling through Reddit; often come across many cool things that I end-up sharing on Twitter and my Blog; in this case: this cool Animated Rocket League Ball Logo.
It's a pretty short animation, but don't let that detract from the work that must have gone into producing this.
Especially coming up with how to start the animation, and then progressively build it into the final Rocket League Ball Logo.
Pretty slick.
Animated Rocket League Ball Logo by Thafnine
Click to Play Animation
Rocket League: "Winner or Nominee of more than 150 'Best of 2015' Awards, including: Game of the Year, Best Sports Game, and Best Multiplayer Game.

Rocket League® combines soccer with driving in an unbelievable physics-based multiplayer-focused sequel to Supersonic Acrobatic Rocket-Powered Battle-Cars!

Choose from a variety of high-flying vehicles equipped with huge rocket boosters to score amazing aerial goals and pull off incredible, game-changing saves!"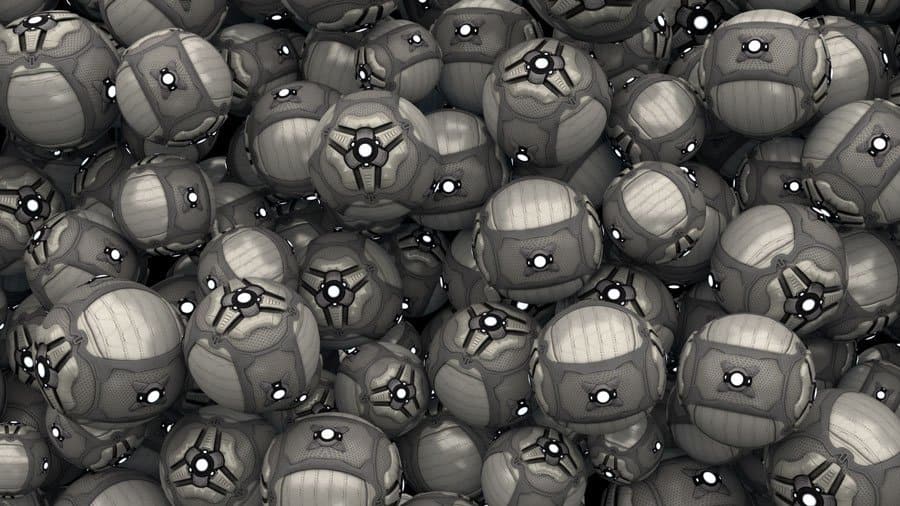 Bonus Item: Rocket League Poster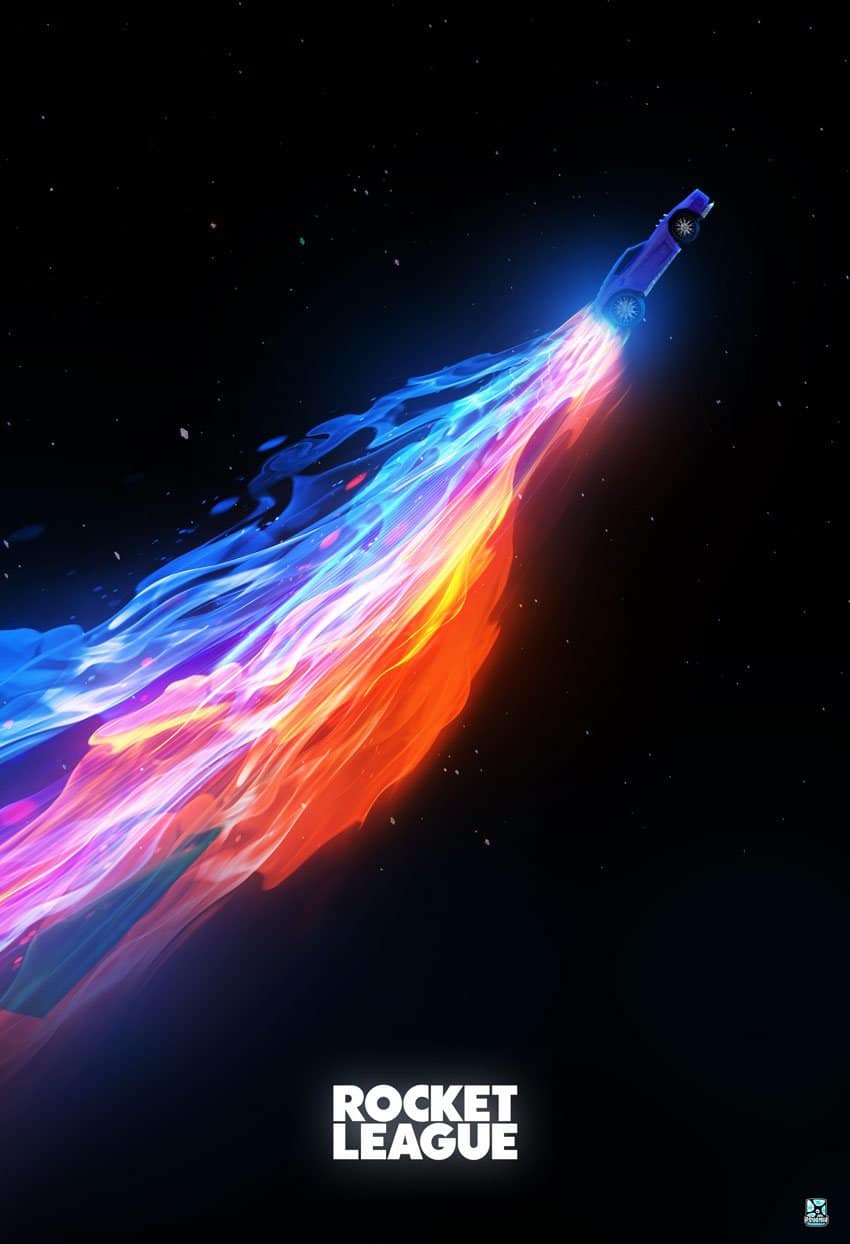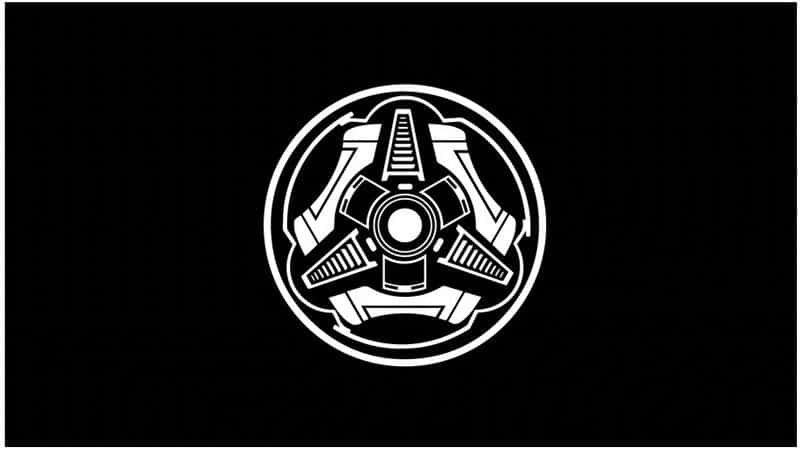 ---
Post Last Updated:
March 6th, 2017
| First Published:
March 6, 2017
| Subscribe to
Blog
with
or
Soviet Logos is a modest Instagram account, showing never published logos and trademarks, designed in the USSR.
The Soviet Logos are siloed on Instagram, and have been curated by Rokas Sutkaitis @rokassutkaitis
Each individual logo does have additional information, such as: the logo designs' purpose; where in Soviet Russia it was designed; and if available, when it was designed.
Would really love to see more of these, and hope more are to come. Not sure how frequently, or infrequently, Rokas updates this Instagram account, so we'll see…
Selection of never published trademarks designed in the USSR. https://t.co/4jHlayyvdd

— Nadir Balcikli (@logorado) March 3, 2017
Soviet Logos - Never Published Logos & Trademarks Designed in the USSR
---
Post Last Updated:
February 26th, 2017
| First Published:
February 26, 2017
| Subscribe to
Blog
with
or
Need to Sharpen Design Skills? Been getting stuck-in-a-rut of late; maybe tied down with a long grinding project that just never seems to finish? Need a fresh injection of something new and random to spend a few hours on?
Then Arman Nobari, and Anthony Gibson, have created just the the thing! 
"These practice design prompts are intended to challenge you to think outside the box."
Head on over to the Sharpen Design Generator, and flick through a serious of Graphic Design related challenges: or side-project, exercises, self initiated tutorials, call it what you will.
Once you have completed one or more of the challenges, then you can send them a copy of your work, and/or Buy Them a Beer!
Put it in your Design Portfolio
If you actually end up designing something pretty special, then there's no reason why you can't put this in your design portfolio.
I have a mixture of client, and self initiated, logo and brand identity design projects in my Logo Portfolio.
Your design portfolio is ultimately about showing what you are capable of, not just about how many 'real' clients who have worked for.
Sharpen Design: Random Graphic Design Challenge Generator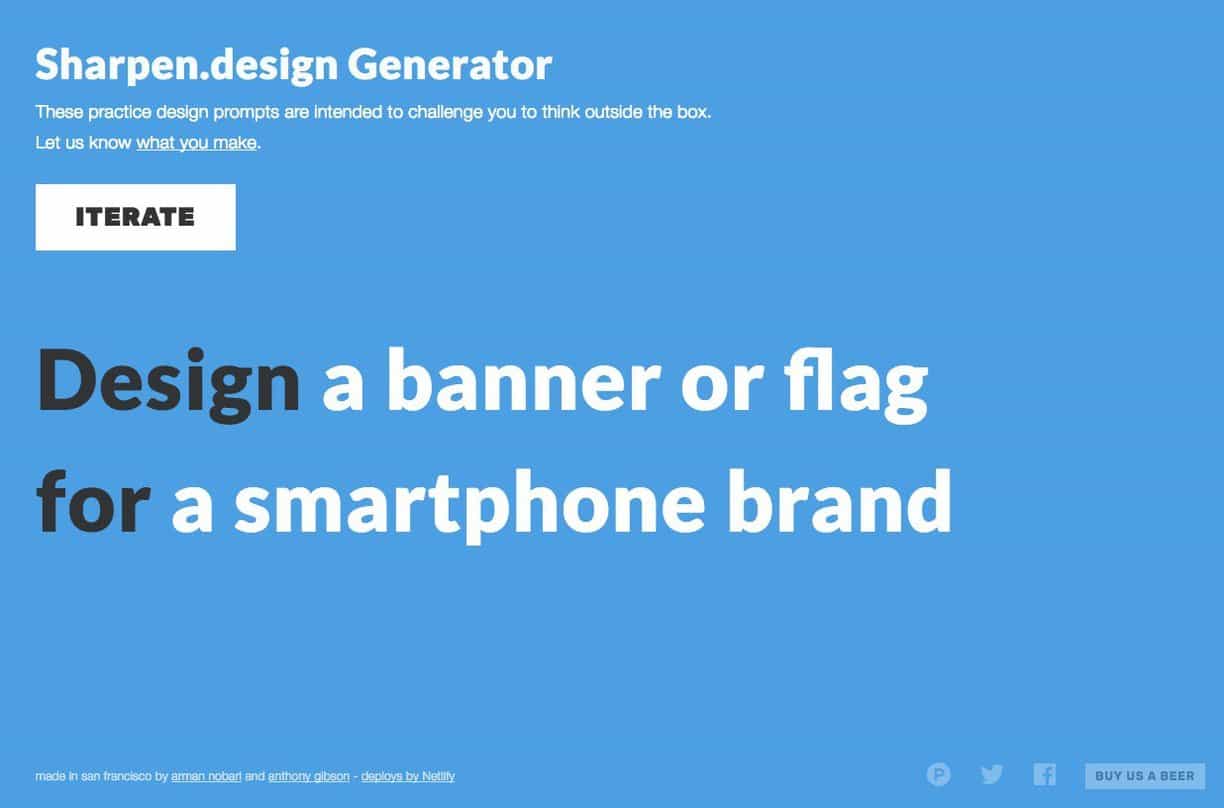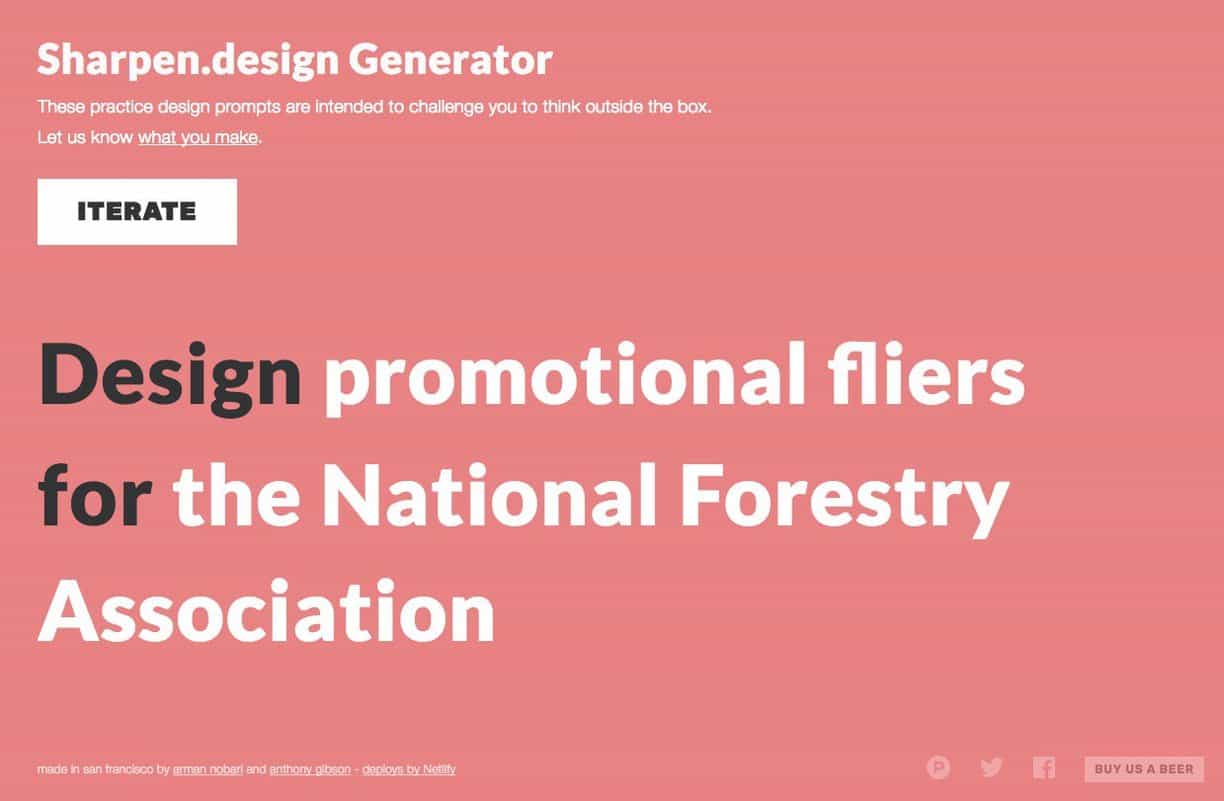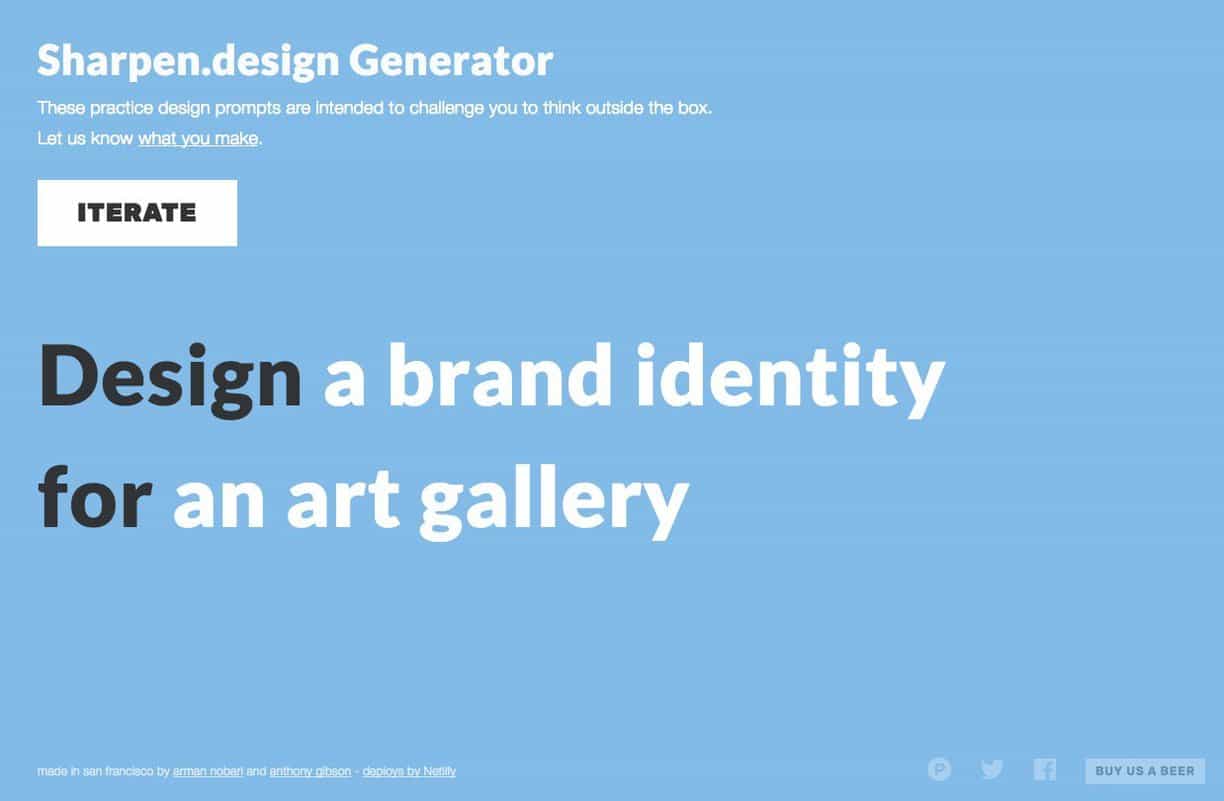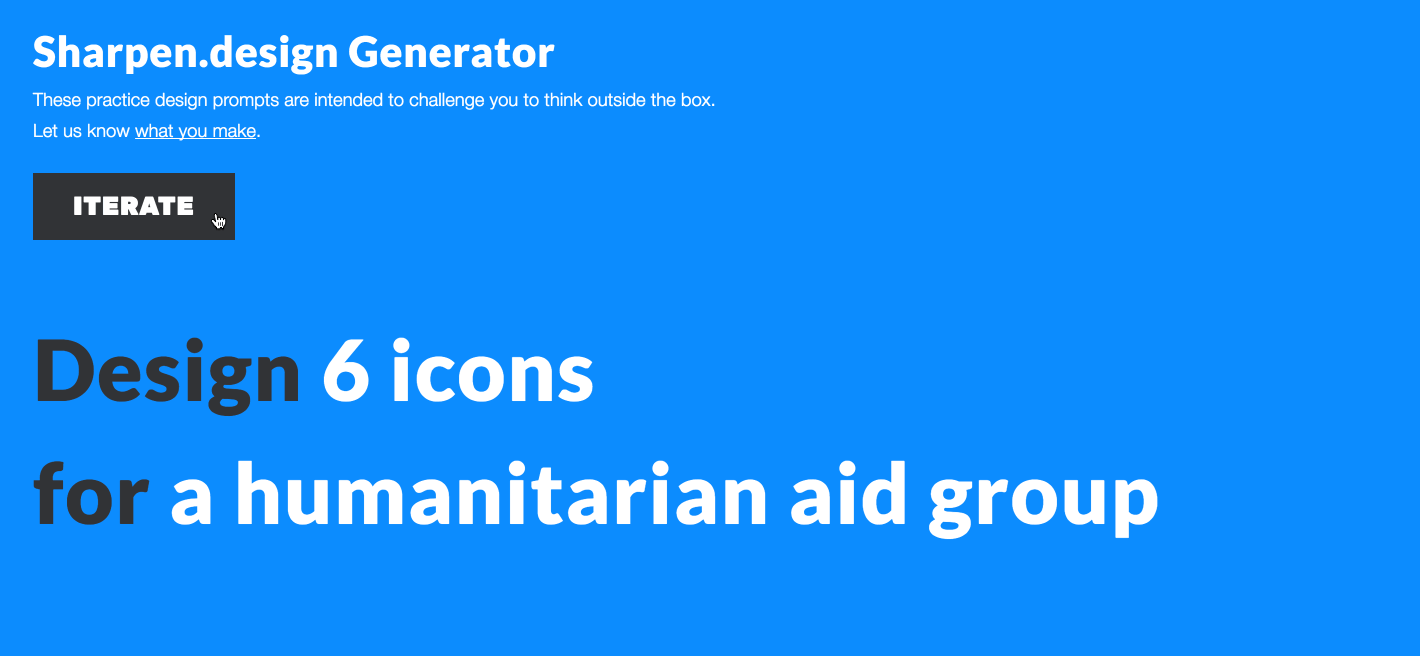 ---
Post Last Updated:
January 26th, 2017
| First Published:
January 26, 2017
| Subscribe to
Blog
with
or
Another fine collection of creative work by Txaber (who also designed the cool Helvetica Rubik's Cube); this time we have a stunning collection of Absolut Vodka bottles, beautifully coated in Pantone colours. 
Nice little nod to Pantone's current Colour of the Year 2017, with the Absolut 2017 Greenery 15-0343:
Pantone: A refreshing and revitalizing shade, Greenery is symbolic of new beginnings. 

Greenery is a fresh and zesty yellow-green shade that evokes the first days of spring when nature's greens revive, restore and renew. Illustrative of flourishing foliage and the lushness of the great outdoors, the fortifying attributes of Greenery signals consumers to take a deep breath, oxygenate and reinvigorate.

Absolut Vodka Pantone Bottles Designed By Txaber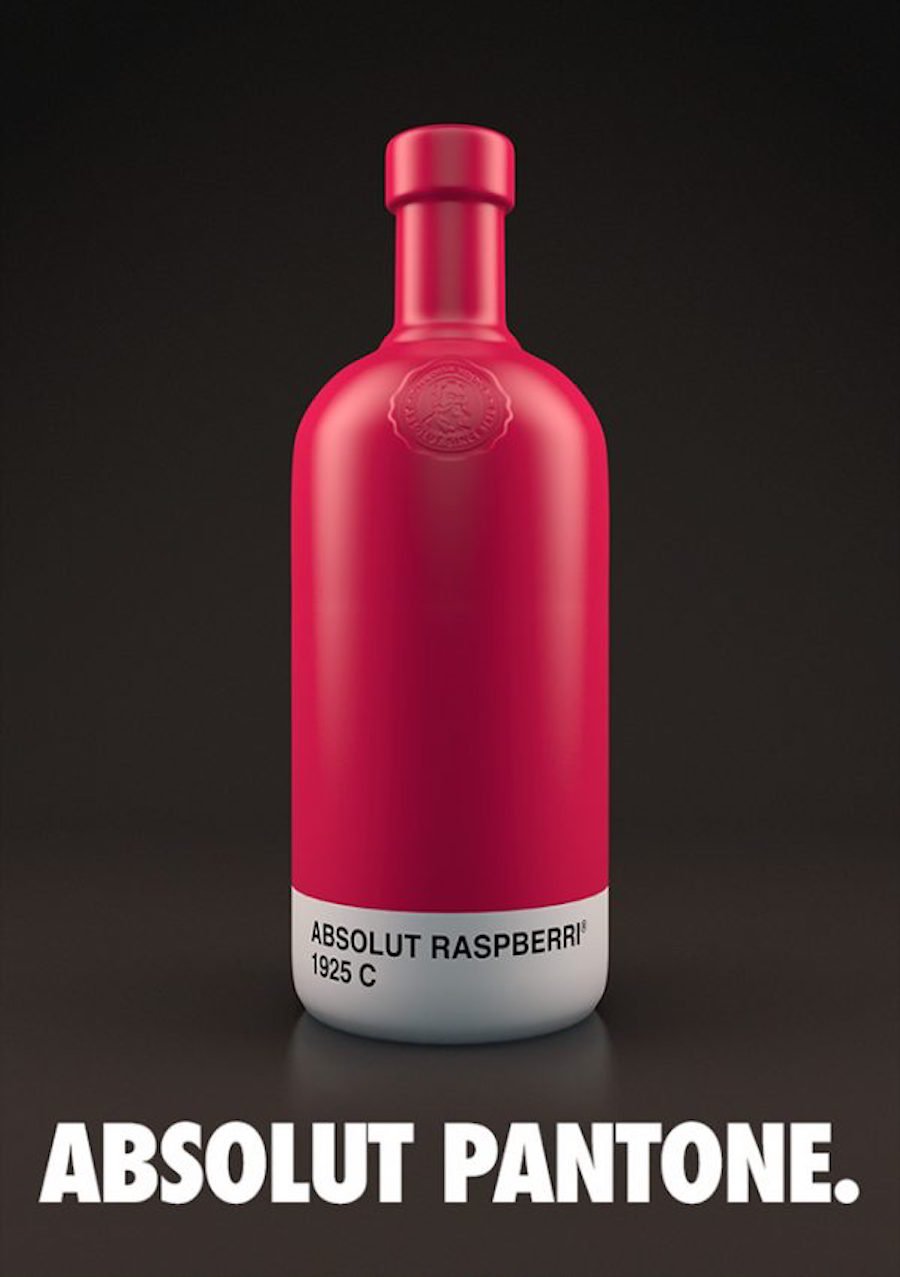 ---
Post Last Updated:
January 22nd, 2017
| First Published:
January 19, 2017
| Subscribe to
Blog
with
or
Brand Logo Mix, by Mike Stefanini, from Atomike Studios, is a fun look at how certain popular brand logos would look like on completely unrelated consumer brand items.
How about: the Nike logo on a Coca-Cola can; Tomato Ketchup as an aerosol to spray on your dinner; drinking some Pepsi from a car oil container; cleaning your windows with some Starbucks coffee spray…
The Shell logo on a milk carton is a bit icky tho…
Lovely little brand logo project, and I particularly love the style of illustration, rather than trying to go for photo realistic renders.
Brand Logo Mix Designed by Atomike Studios
Mike Stefanini: "Almost inadvertently I had approached the design of a Coca-Cola can of the Nike logo... I found it nicely subversive, so I decided to apply this principle to other consumer products..."
Atomike Studio on Instagram
Incidentally, Mike has a wonderfully colourful Instagram account, that is definitely work following: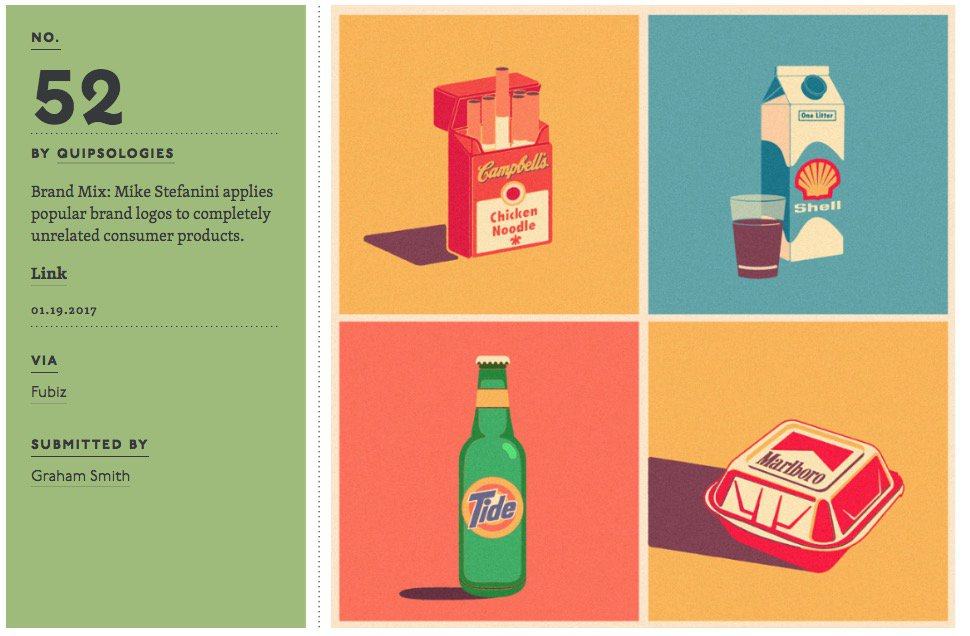 ---
Post Last Updated:
November 28th, 2016
| First Published:
November 28, 2016
| Subscribe to
Blog
with
or
"Mere color unspoiled by meaning, and unallied with definite form, can speak to the soul in a thousand different ways." — Oscar Wilde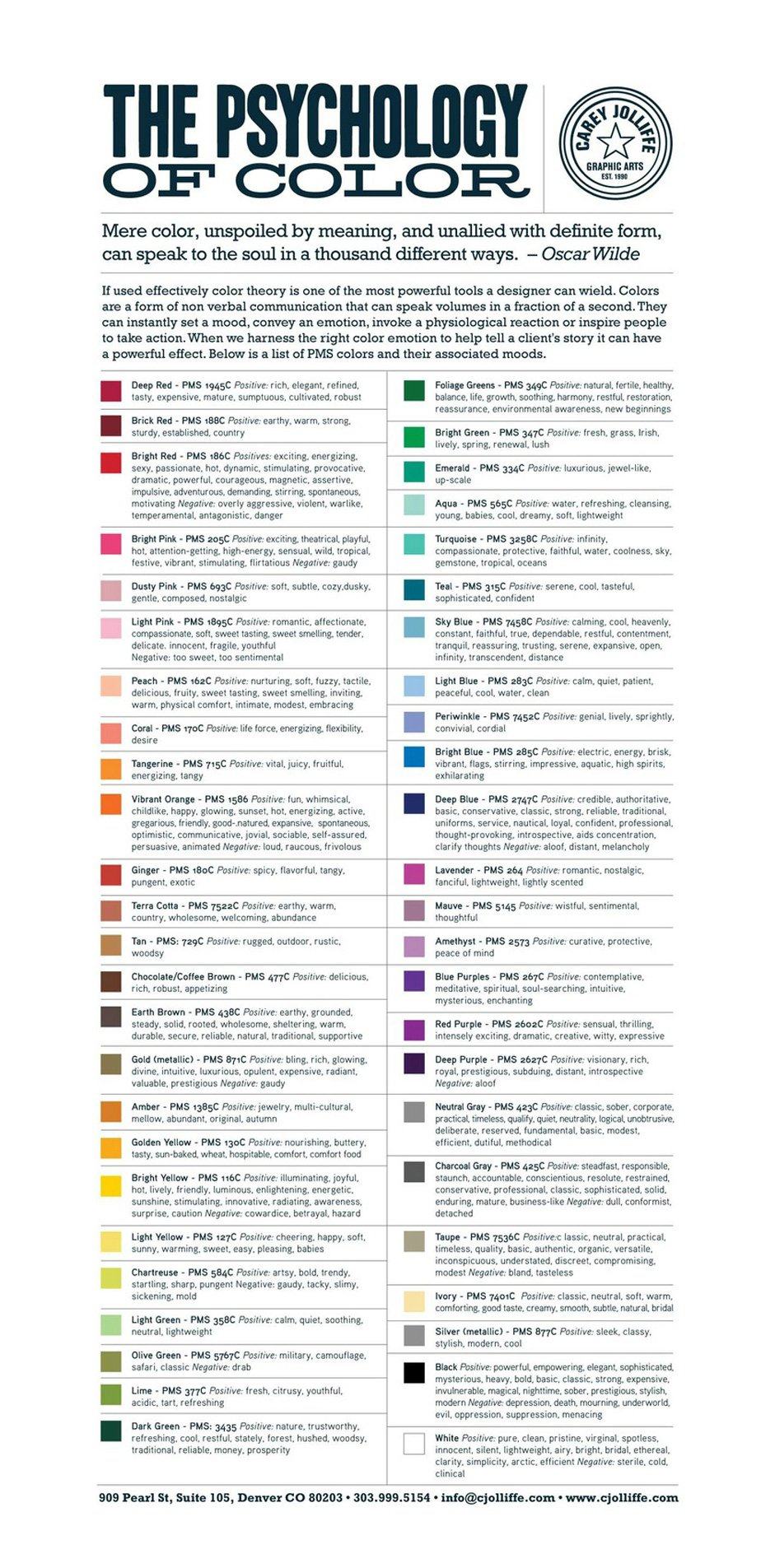 The Psychology of Color Chart and Their associated Moods in PMS Colours Designed by Carey Jolliffe
There is no doubt that the application of colour for logo design, and any other type of graphic design, is hugely important.
The wrong choice can completely ruin an otherwise great logo, and in some cases, a good colour palette can lift an otherwise 'ok' logo design.
Colour theory isn't always easy to apply, and it does involve getting deep into human emotions, if you want to be able to deliver the right message in your designs.
The following text is taken from the The Psychology of Color Chart, featured above. This color chart was designed by, Carey Jolliffe.
If used effectively, colour theory is one of the most powerful tools a graphic and logo design can wield.

Colours are a form of non-verbal communication that can speak volumes in a fraction of a second.

Colours can instantly set a mood, convey an emotion, invoked a physiological reaction, or inspire people to take action.

When we harness the colour emotion to help tell a client's story, it can have a powerful effect.

Below is a list of PMS Colours, and their associated moods.
---
Post Last Updated:
November 19th, 2016
| First Published:
November 19, 2016
| Subscribe to
Blog
with
or
This Apollo 13 poster, designed by Justin Van Genderen, is absolutely gorgeous. Justin designed this Apollo poster as part of his: Location, Location, Location series, which you can view on Behance.
You can but limited edition prints via Print Shop, at a cost of $35. You'll get an Edition #2, 16" x 24" screen print, with a 2-3 week delivery window.
I initially found this on Reddit, and it's really become a very popular post.
Other Reddit users have been posting various other versions of this poster, even links to more historically useful bits of information relating to Apollo 13. Also see bottom of this post for a nice little animated version.
Go Reddit…
Apollo 13 Poster Designed by Justin Van Genderen
A reddit user: Plastuer, even created an animated version of it, such is this posters overall popularity:
And here's an iPhone background version, by another Reddit user, ELFuhler.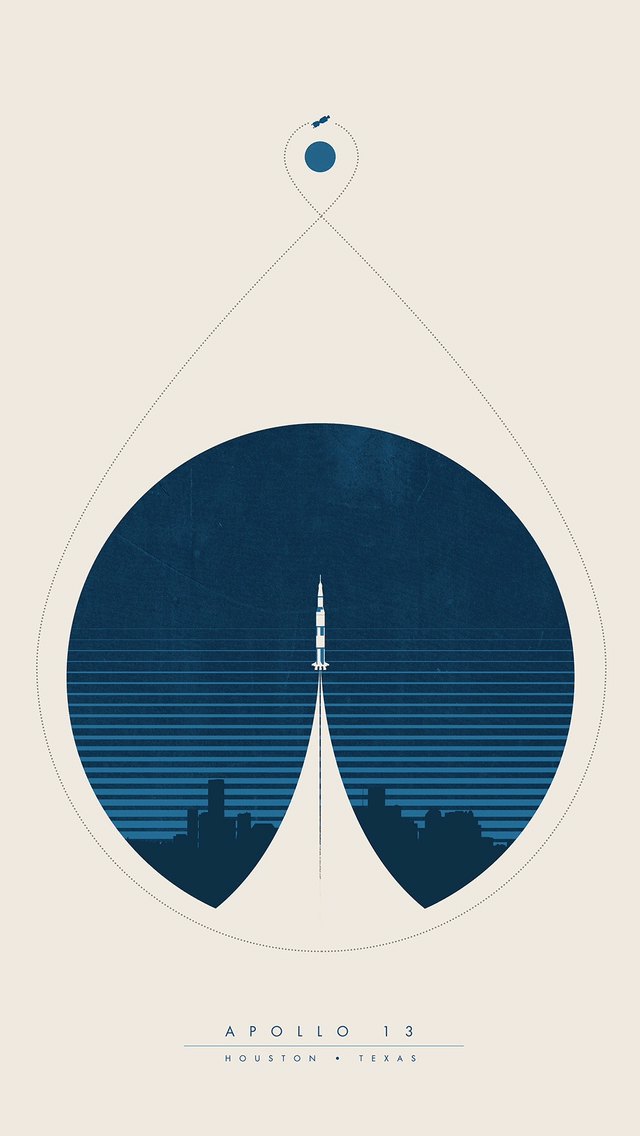 ---
Post Last Updated:
November 7th, 2016
| First Published:
November 7, 2016
| Subscribe to
Blog
with
or
The Importance of Colour by Stephen Wildfish; a fun and quirky visual exploration of how colour can be interpreted, or misinterpreted.
Affecting how we might interpret certain visual elements, either rightly, or somewhat inappropriately.
The Boob one is the best, obviously, as I'm a guy. I have no shame…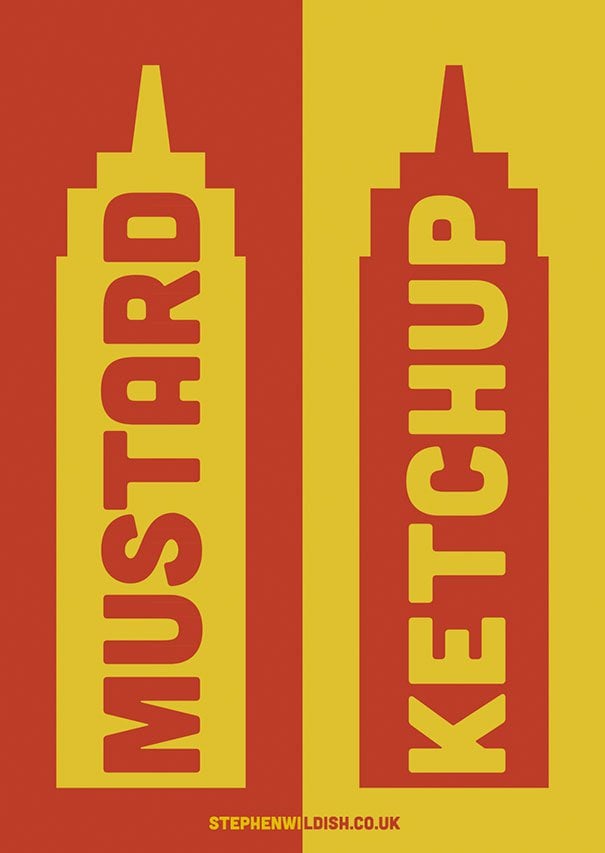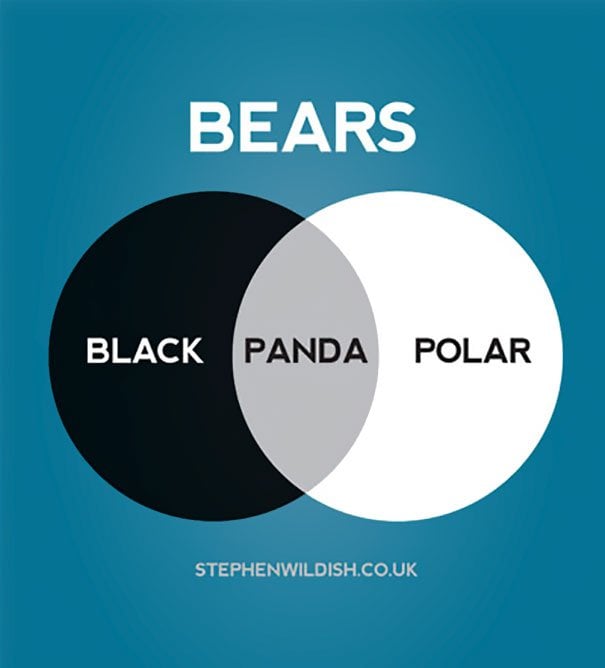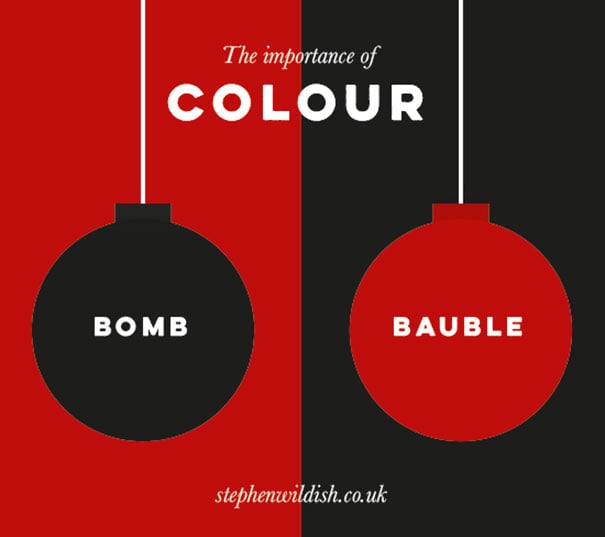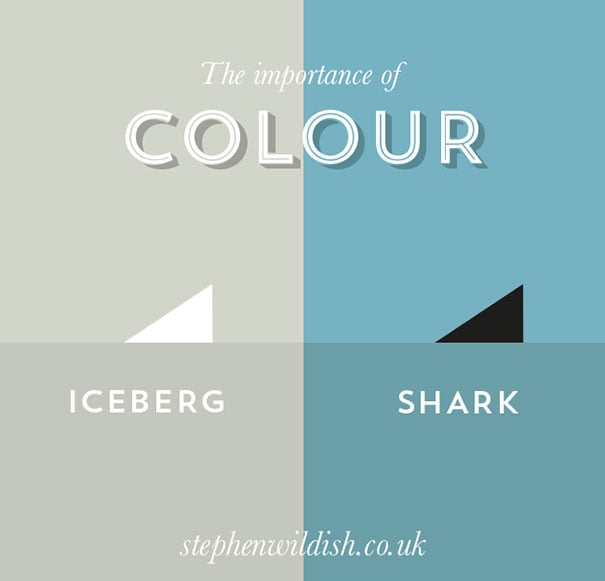 ---
Post Last Updated:
October 24th, 2016
| First Published:
October 24, 2016
| Subscribe to
Blog
with
or
The Helvetica Rubik Cube
There have been many Helvetica themed bits n' bobs over the years. Goodness me though, this Helvetica Rubik's cube surely has to be one of the most gloriously creative examples.
The Helvetica Rubik consists of: 36 overall characters covering four of the cubes sides, and the the word Helvetica used on two sides.
Lovely little coincidence that Helvetica is nine letters, otherwise this might not have worked as well as it does.
Such a shame it appears only to be a concept, and as this was a link I submitted to Quipsologies, Arman's comment totally makes sense:
How is this Helvetica Rubik's Cube, by Txaber, not on Kickstarter with a million dollars in backing in less than 24 hours?
A serious question? Who would NOT back this on Kickstarter?
I'd be interested to see how it would look with, say, different weights of Helvetica for each cube face, so something like: Helvetica Light, Regular, Medium, Bold, Heavy & Black.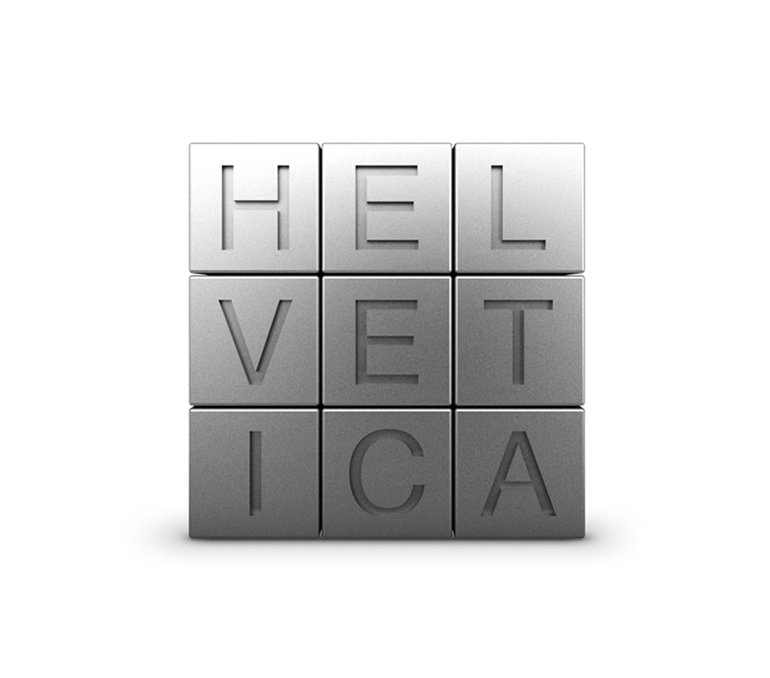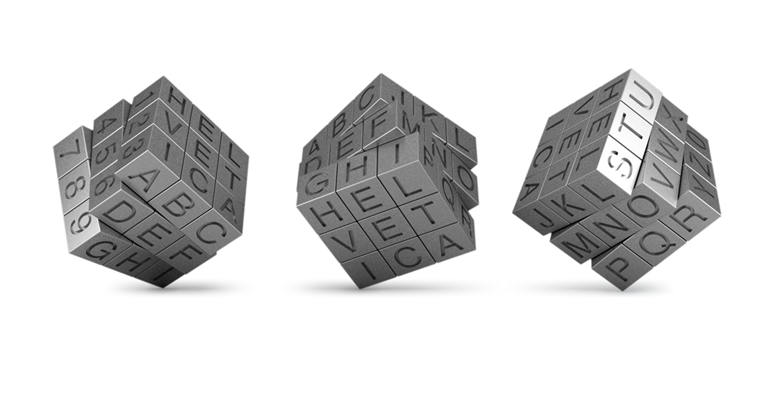 As Submitted to Quipsologies #70
© 2006-2016 All Rights Reserved
The Logo Smith: Logo & Brand Identity Design Studio, with 25 Years Experience,
in Cahoots with, The PR Room - Public Relations Agency: Tech, IoT & Smarthome PR Services.

Graham Smith: 10 Badgers Copse, Seaford, East Sussex, England.
Tel: +44 (0) 7816 527 462 - Email: [email protected]