All Archived Posts in Designer Spotlight
Effective business branding starts with a well-designed logo. Crucial elements for a winning logo design are shown in this logo infographic. Without it, a startup wouldn't be able to compete on the same playing field as their competitors. 
While creating a business logo is not an exact science, the outcome can have a tremendous effect on the success of your business by attracting the right customers.
Therefore, it's extremely important to work collaboratively with the designer to ensure that the logo embodies the core values of your business and resonates well with your target market.
---
GUEST POST by www.emediacreative.com.au
With the help of eMedia Creative, a multidisciplinary creative agency based in Newtown, Sydney, we're bringing graphic, and logo designers: "Logo Infographic: The 6 Steps To an Effective and Winning Logo For Your Business"
---
Logo Infographic: The 6 Steps To A Winning Business Logo

This selection of marker art in Designer Spotlight, (as in brand logos of various felt-tips, pens etc), by Serge Lowrider, really caught my eye.
Something I love about the pure simplicity, and the natural imperfections inherent in 'doodling' with a marker pen, or a Sharpie.
I'd really like to see more genera brand logos designed in this way, as I think this would be a fab side-project for some creative to get stuck into.
I'd have a go, but I'm useless with markers. Anyone?
Via http://thisisnthappiness.com
Marker Brand Logo Designs by Serge Lowrider
Serge does have these for sale, as limited edition prints, over on his Colab-Gallery page, under projects titled: Marker for Life, and Hall of Fame.
About Serge Lowrider
Born 1972, lives and works in Fribourg, Switzerland.

Due to printing his first stickers at the dear age of 8, Serge Nidegger knew already he would make it his job.

After learning the tricks of the trade the regular way, he realized, that the only way to keep on printing and painting with passion is to open his own studio, in 2000 he takes off as Lowrider.

Serge sets great value upon the craftsman tradition of the computer-free era of the 60's, when sign-painting was it. The experimenting that one can find in his work can also be found in the numerous collaborations that he leads with designers, brands, rock clubs, art galleries and festivals, seizing those opportunities to try to push things forwards.

For this exhibition, he chose to pay tribute to the Markers.

Movie Spectrums, by Dillon Baker, is a fascinating, and beautifully surreal, study of colour choices used in films.
Specifically, each vertical line represents the average colour of a frame within each movie, which are then stuck together to create this amazing colour movie palette.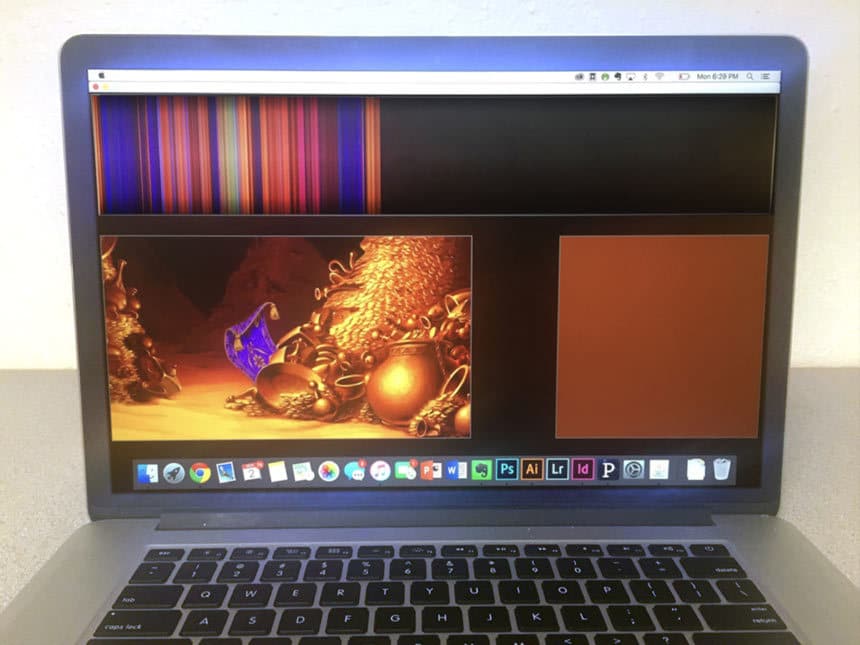 Dillon Baker has created a whole bunch of these Colour Spectrums, and also takes requests over on his ArtPal page, Film Spectrum.
There are a handful of enlarged spectrums below, as well as a screenshot showing thumbnails of the spectrum catalog.
Also, right at the end of this post, you can find out how to buy these as: large canvas prints, framed prints, and even mugs.
Movie Spectrums: Sequential Timelines of a Movies Color Palette

Aladdin Colour Spectrum

The Grand Budapest Hotel Colour Spectrum

Finding Nemo Colour Spectrum

Wall-E Colour Spectrum
Dillon Baker: "This is a personal project of mine aimed at visualizing color choices in films.

I created a Java-based Processing program that takes each frame of a given movie and compresses its average color into a single vertical line, creating a timeline of the spectrum of colors used throughout each movie"
Framed and Canvas Prints by Dillon Baker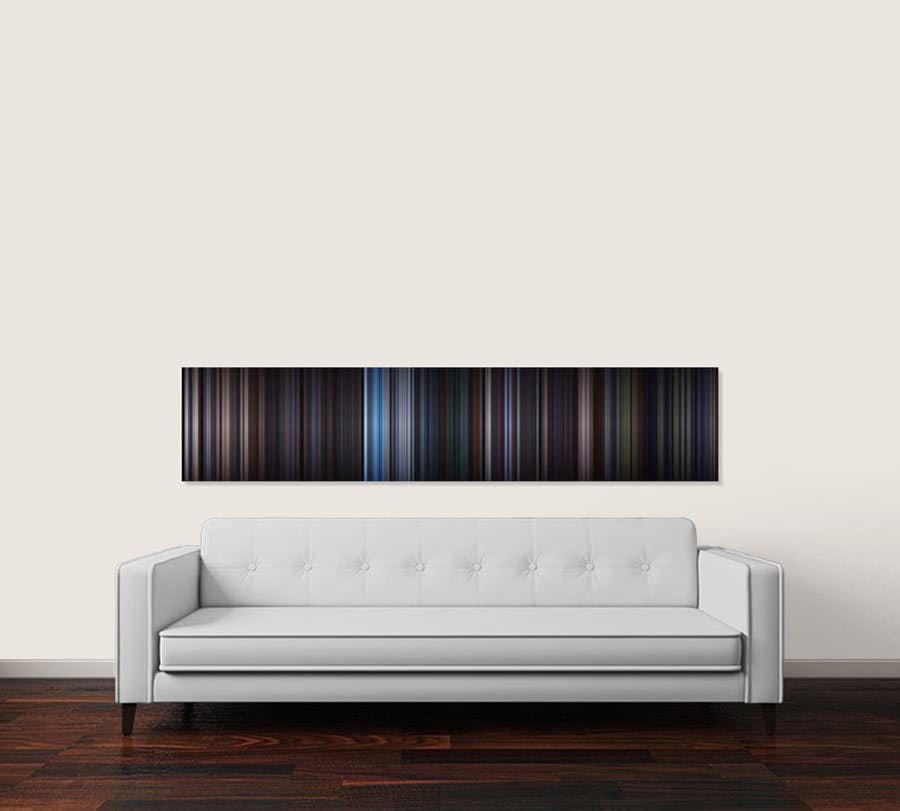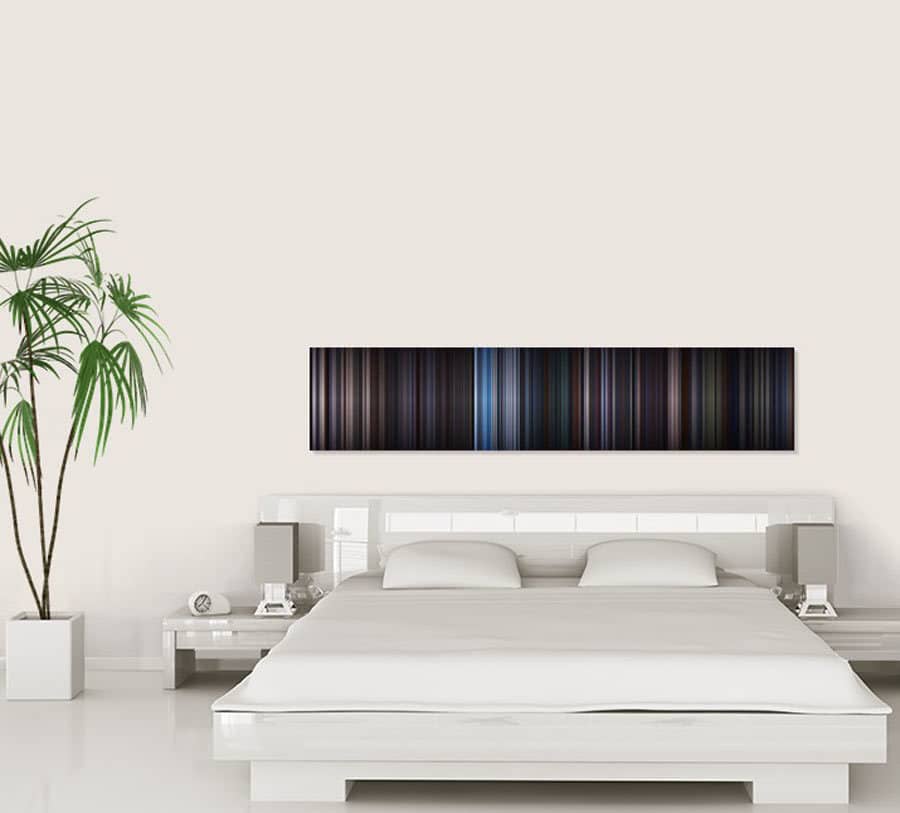 Not only are these just cool to look at on screen, wait till you see the various canvas prints, and other forms of real-life applications of these works of art.
I could so easily get a few of these on canvas for my studio, they look stunning.
Found via https://www.reddit.com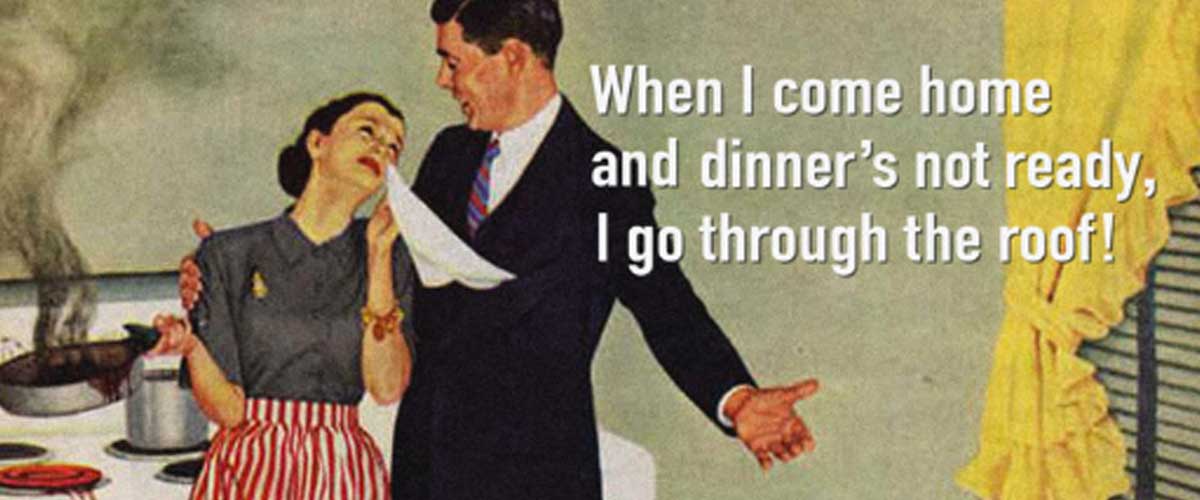 Saint Hoax, an anonymous: artist; satirist; and sociopolitical activist; took some vintage 1950's misogynistic advert's, and added the truly repugnant sexist quotes from Donald Trump.
I've seen these original vintage adverts doing the rounds, and they are pretty awful then, but adding Trump's various 'quality' sexist quotes, well… shocking.
I don't condone this language in ANY way whatsoever; I do think it's worthwhile though being reminded of what a gruesome example of a 'human being' Donald Trump is, and this is why Saint Hoax uses this creative medium to send these controversial messages.
On a lighter note, Saint Hoax also created this awesome piece.
Saint Hoax: "I removed the original headlines from these misogynistic advertisements and replaced them with quotes that Donald Trump said about women.

The headlines and visuals strongly complement each other, although there's almost a 30-year gap between them."
Misogynistic Vintage 1950's Ads with Sexist Quotes from Donald Trump
"You don't give a shit if a girl can play a violin like the greatest violinist in the world. You want to know, what does she look like." Donald Trump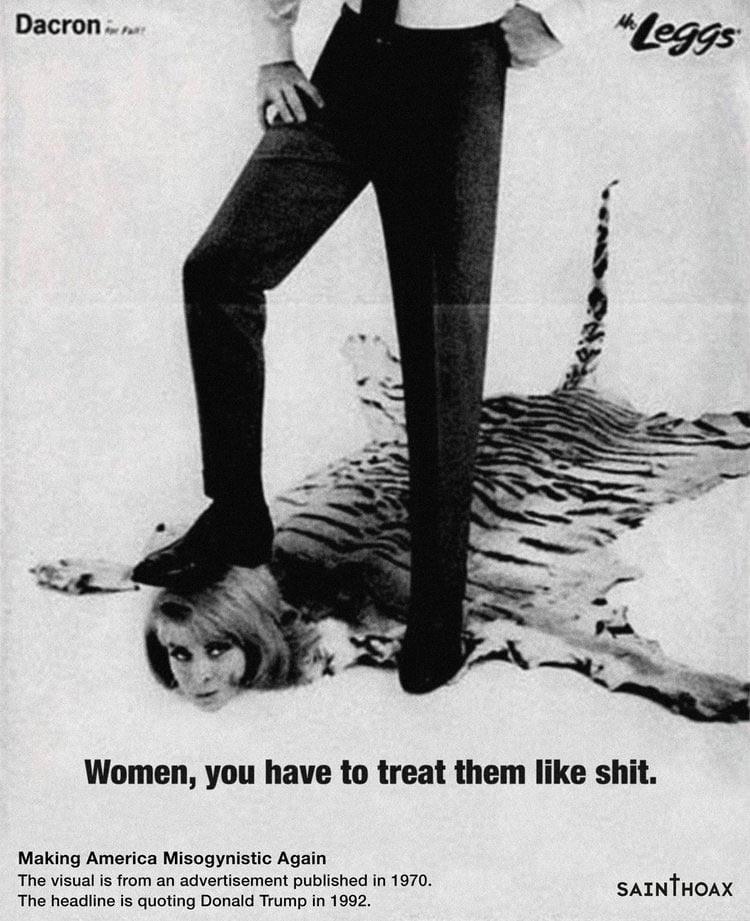 "Women, you have to treat them like shit." Donald Trump.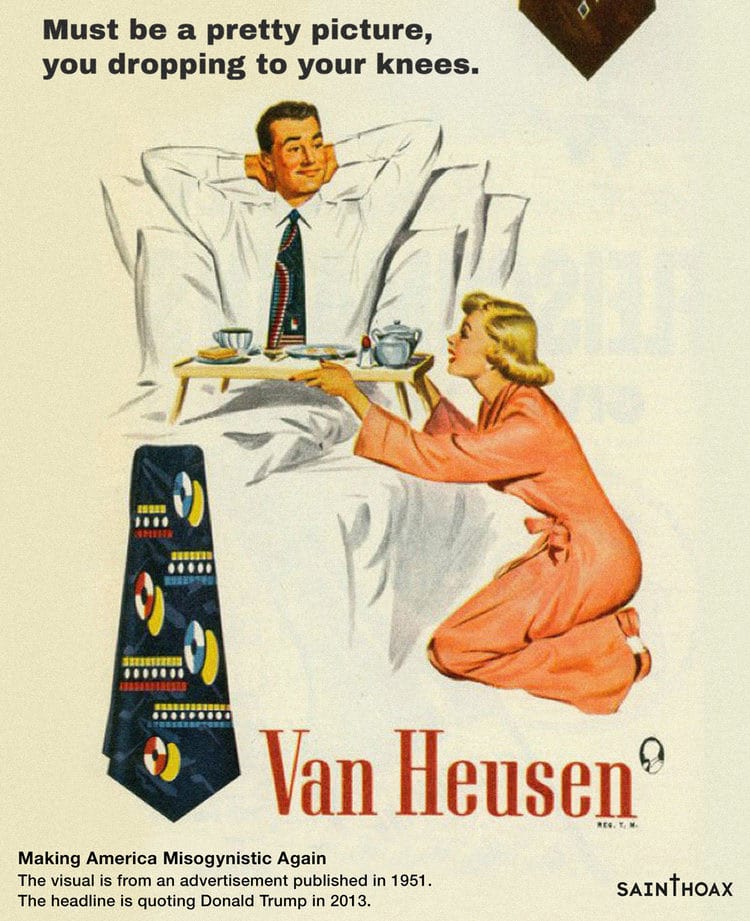 "Must be a pretty picture, you dropping to your knees." Donald Trump.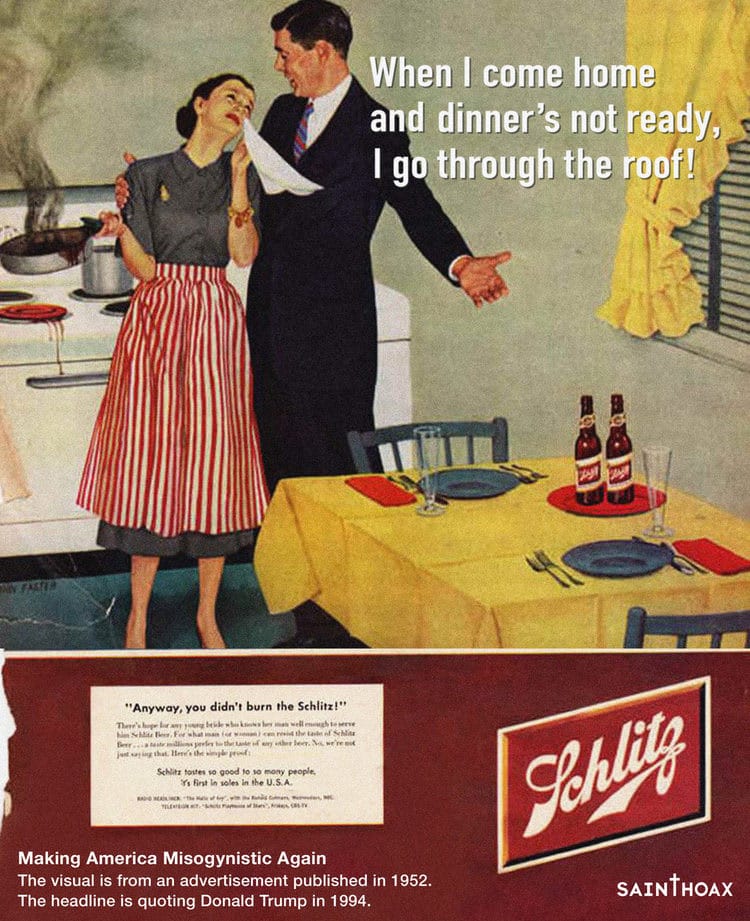 "When I come home and dinner's not ready, I go through the roof!" Donald Trump.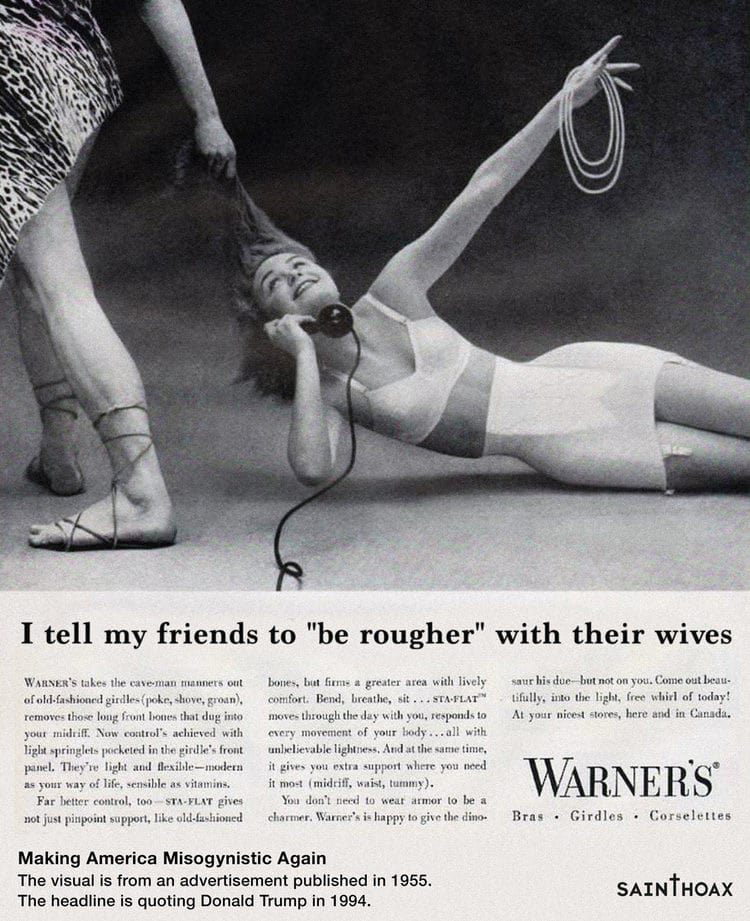 "I tell my friends to "be rougher" with their wives." Donald Trump.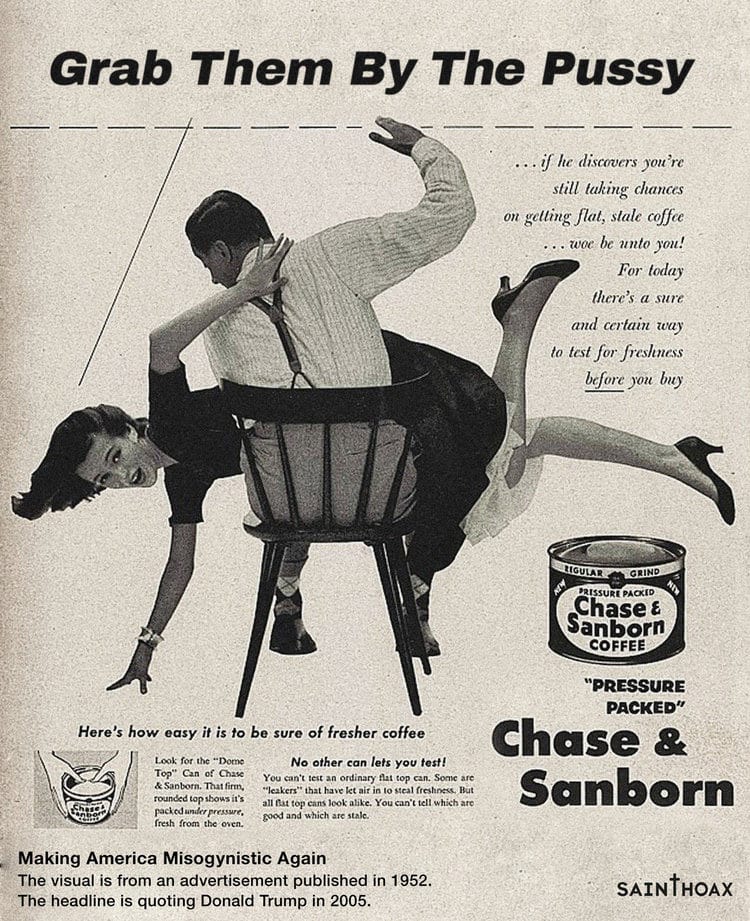 "Grab them by the pussy." Donald Trump.
Saint Hoax is a pseudonymous Syrian artist, satirist and sociopolitical activist. He combines politics with popular culture to create POPlitically incorrect statements. By manipulating images and icons, Hoax creates beautiful visual lies that tell an ugly truth.
A classy Graphic Design 'Meme', using Da Vinci's Last Supper painting as the bait, nicely designed by Saint Hoax. 
I originally found this on Imgur, then Tweeted it without realising who the 'author' was, so now putting that right by blogging it with appropriate credits and links:
The struggle is real... pic.twitter.com/LKPTi4ScBA

— Graham 'Logo' Smith (@thelogosmith) March 22, 2017
It's a major insult actually, to call this a Meme, but I can't help but feel this is exactly how it'll end up being.
Have to say that this is REALLY well done, and is not your usual internet Meme; this is quality, and @SaintHoax is always about the quality.
This is certainly going to be on peoples' radar, as the unique expressions, and captions, are just hilarious.
When your Tasteless Graphic Design Colleagues Give you Feedback by
The Original Tweet
Here's the original Tweet. Definitely worth Liking and Retweeting this original Tweet, just so show solidarity with the designer:
When your tasteless colleagues give you feedback ? pic.twitter.com/XXmTomQXZ4

— Saint Hoax (@SaintHoax) March 20, 2017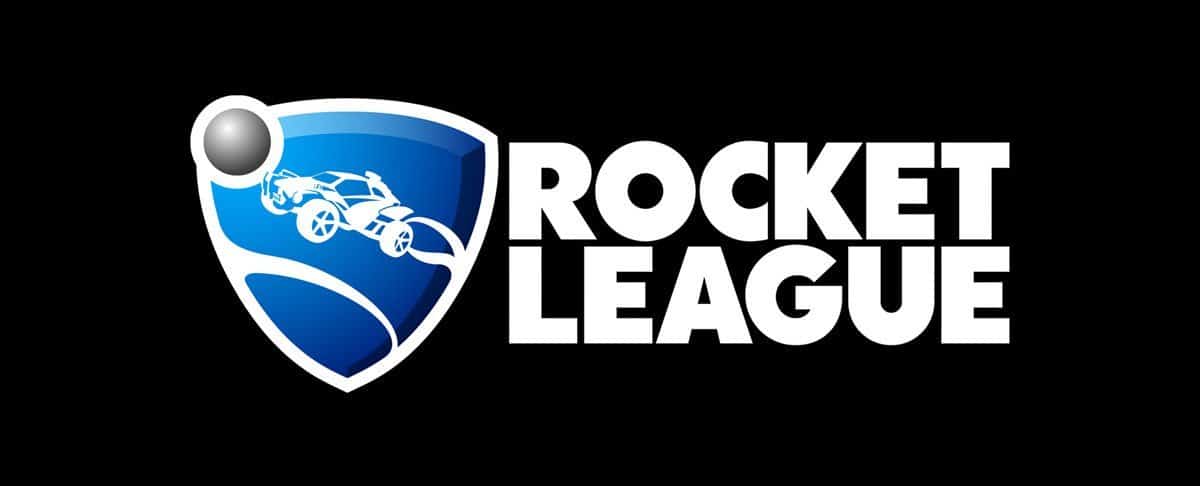 Love trawling through Reddit; often come across many cool things that I end-up sharing on Twitter and my Blog; in this case: this cool Animated Rocket League Ball Logo.
It's a pretty short animation, but don't let that detract from the work that must have gone into producing this.
Especially coming up with how to start the animation, and then progressively build it into the final Rocket League Ball Logo.
Pretty slick.
Animated Rocket League Ball Logo by Thafnine
Click to Play Animation
Rocket League: "Winner or Nominee of more than 150 'Best of 2015' Awards, including: Game of the Year, Best Sports Game, and Best Multiplayer Game.

Rocket League® combines soccer with driving in an unbelievable physics-based multiplayer-focused sequel to Supersonic Acrobatic Rocket-Powered Battle-Cars!

Choose from a variety of high-flying vehicles equipped with huge rocket boosters to score amazing aerial goals and pull off incredible, game-changing saves!"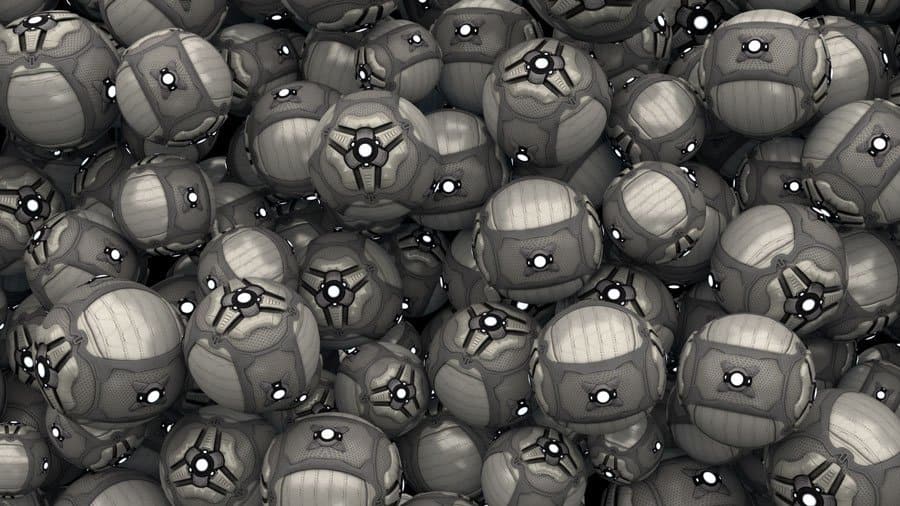 Bonus Item: Rocket League Poster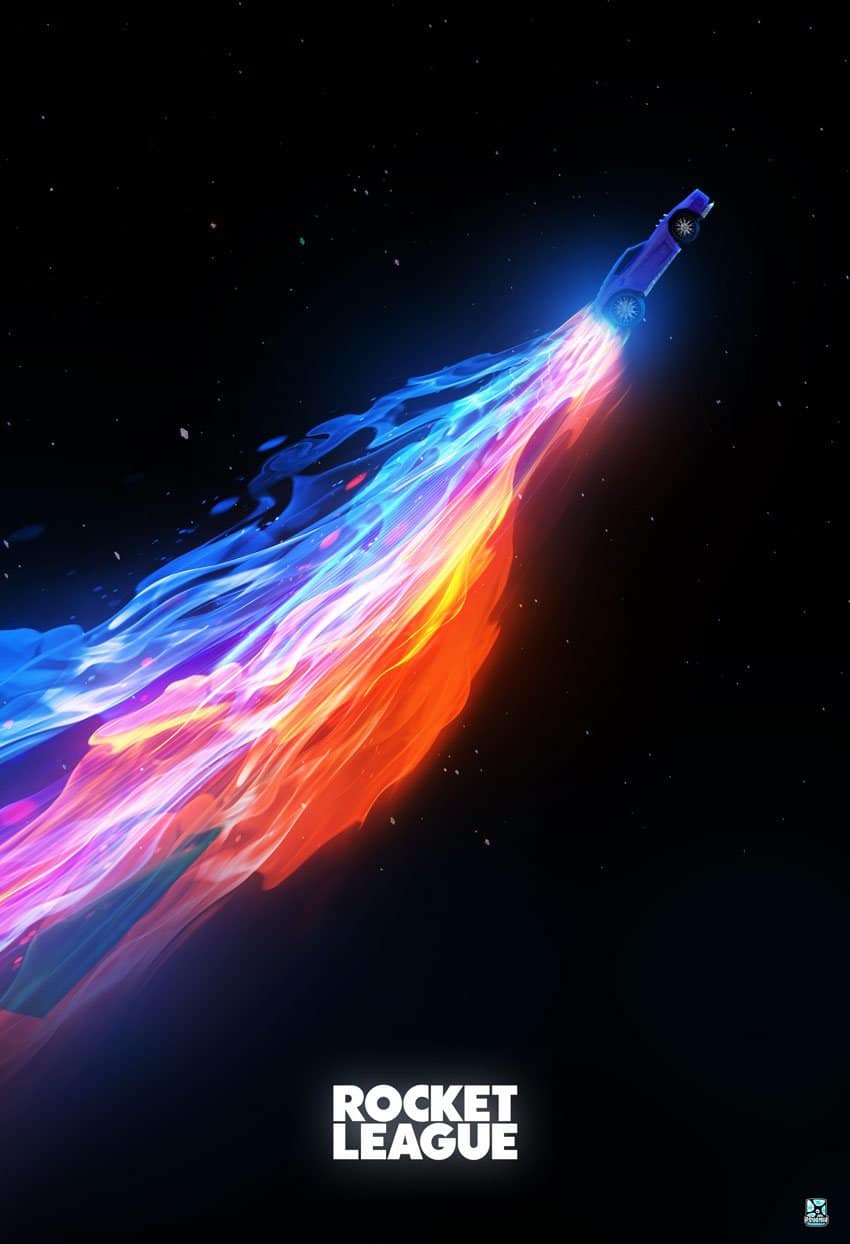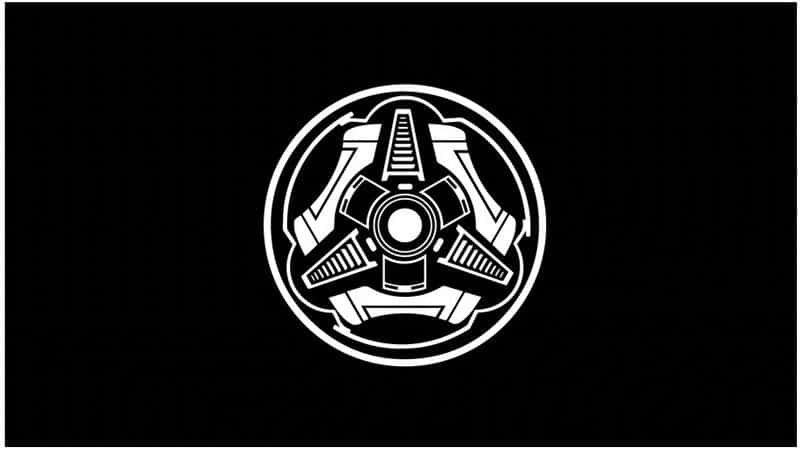 Soviet Logos is a modest Instagram account, showing never published logos and trademarks, designed in the USSR.
The Soviet Logos are siloed on Instagram, and have been curated by Rokas Sutkaitis @rokassutkaitis
Each individual logo does have additional information, such as: the logo designs' purpose; where in Soviet Russia it was designed; and if available, when it was designed.
Would really love to see more of these, and hope more are to come. Not sure how frequently, or infrequently, Rokas updates this Instagram account, so we'll see…
Selection of never published trademarks designed in the USSR. https://t.co/4jHlayyvdd

— Nadir Balcikli (@logorado) March 3, 2017
Soviet Logos - Never Published Logos & Trademarks Designed in the USSR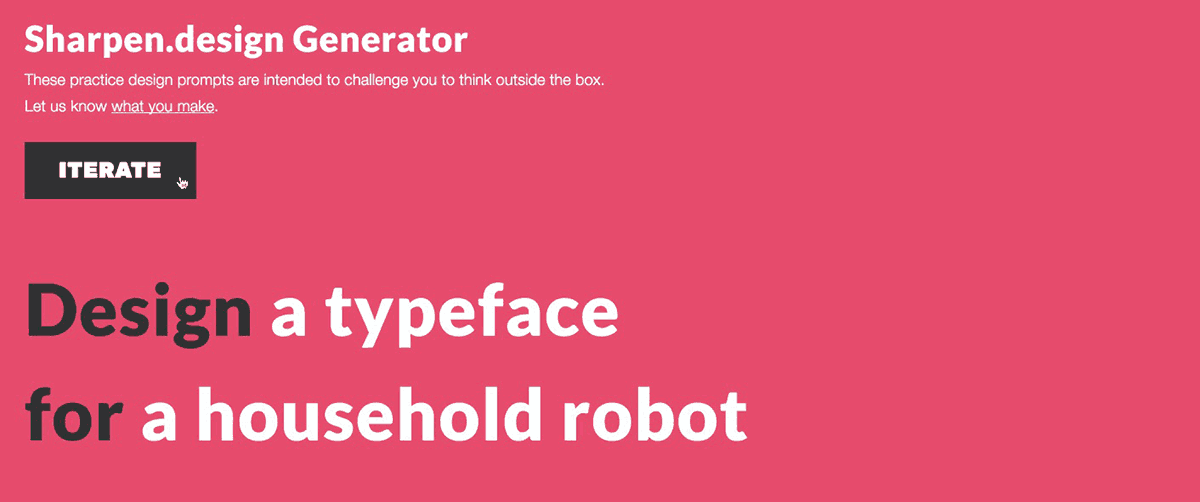 Need to Sharpen Design Skills? Been getting stuck-in-a-rut of late; maybe tied down with a long grinding project that just never seems to finish? Need a fresh injection of something new and random to spend a few hours on?
Then Arman Nobari, and Anthony Gibson, have created just the the thing! 
"These practice design prompts are intended to challenge you to think outside the box."
Head on over to the Sharpen Design Generator, and flick through a serious of Graphic Design related challenges: or side-project, exercises, self initiated tutorials, call it what you will.
Once you have completed one or more of the challenges, then you can send them a copy of your work, and/or Buy Them a Beer!
Put it in your Design Portfolio
If you actually end up designing something pretty special, then there's no reason why you can't put this in your design portfolio.
I have a mixture of client, and self initiated, logo and brand identity design projects in my Logo Portfolio.
Your design portfolio is ultimately about showing what you are capable of, not just about how many 'real' clients who have worked for.
Sharpen Design: Random Graphic Design Challenge Generator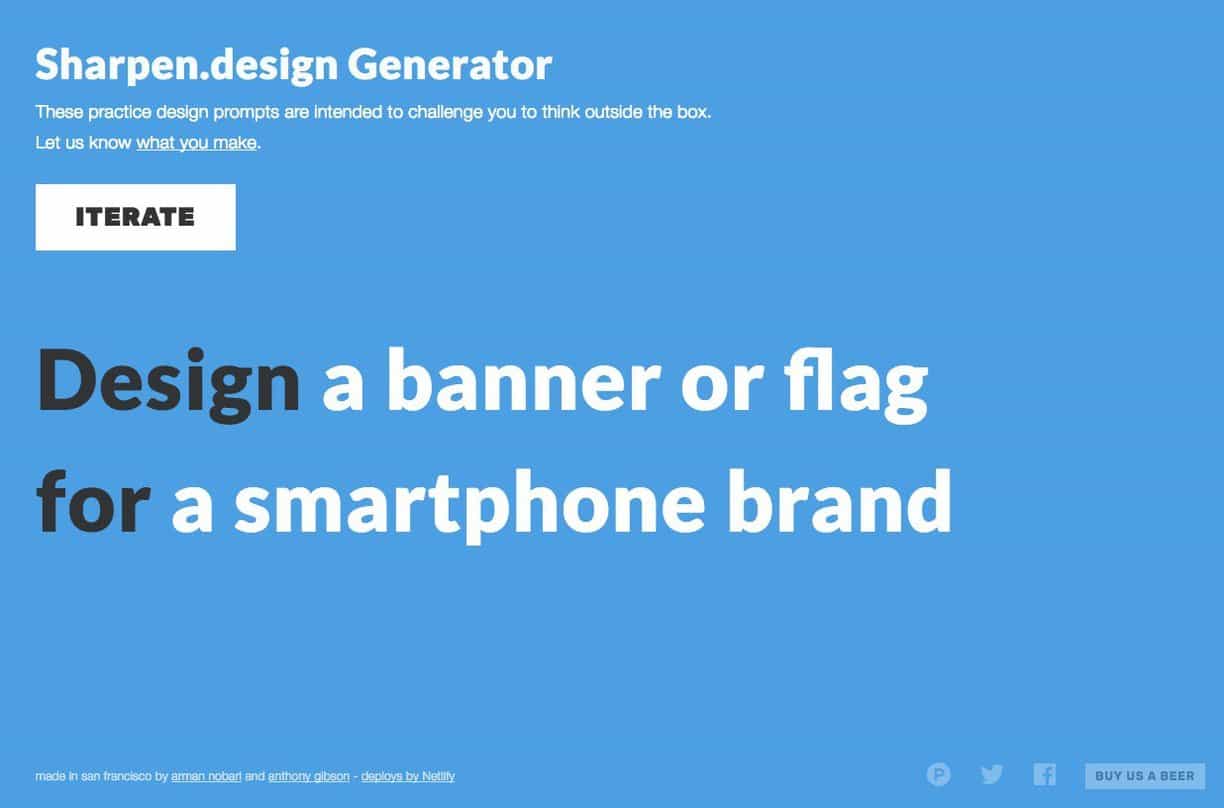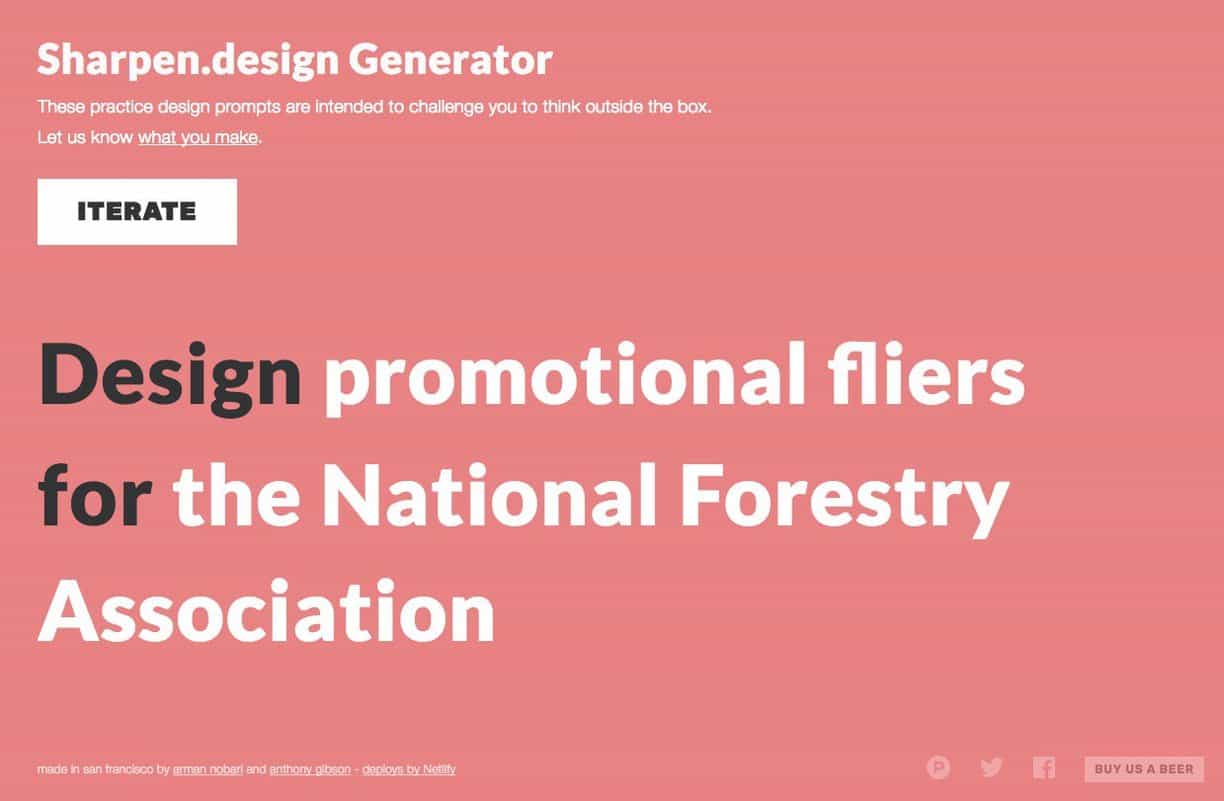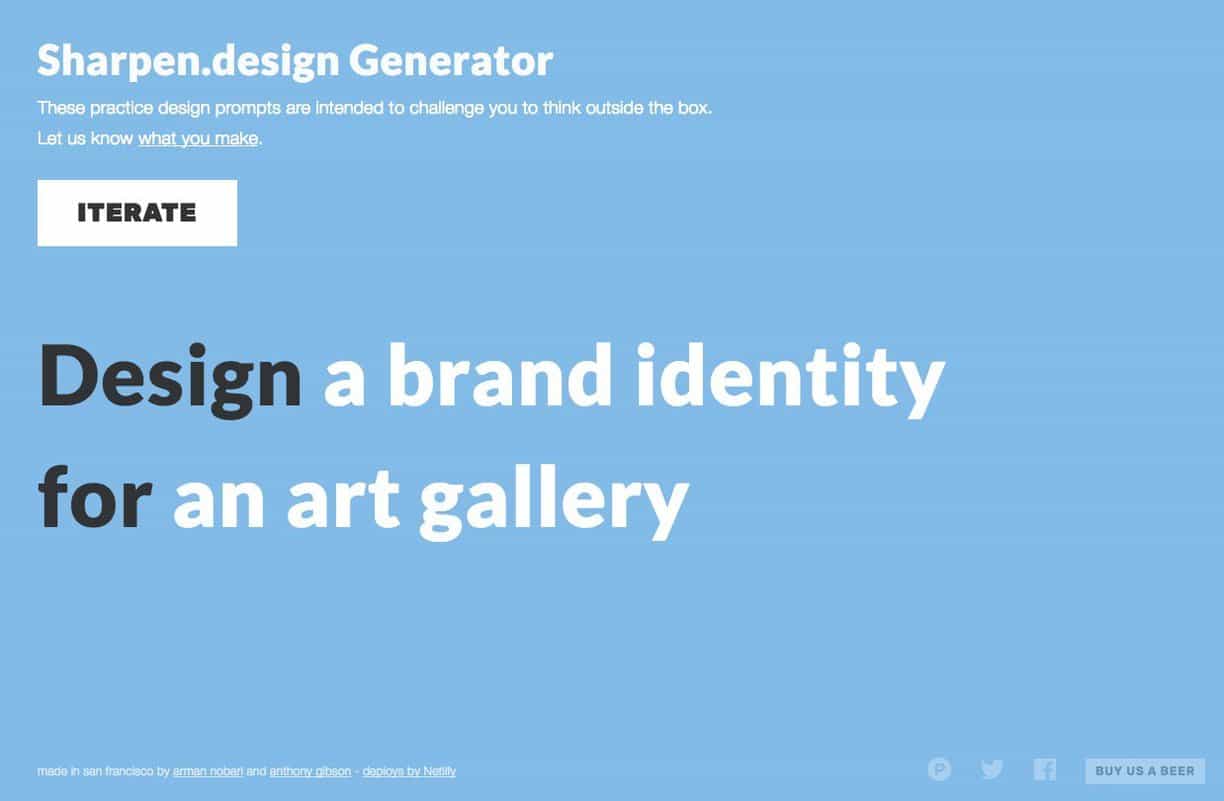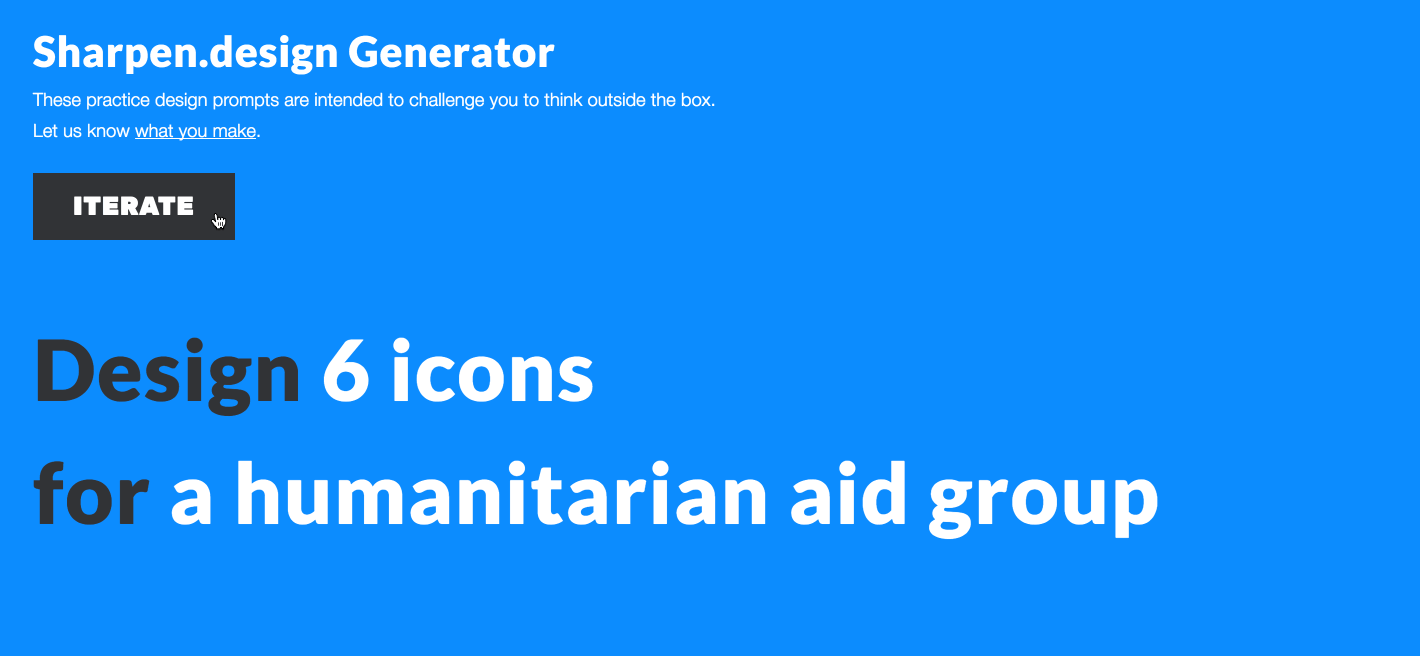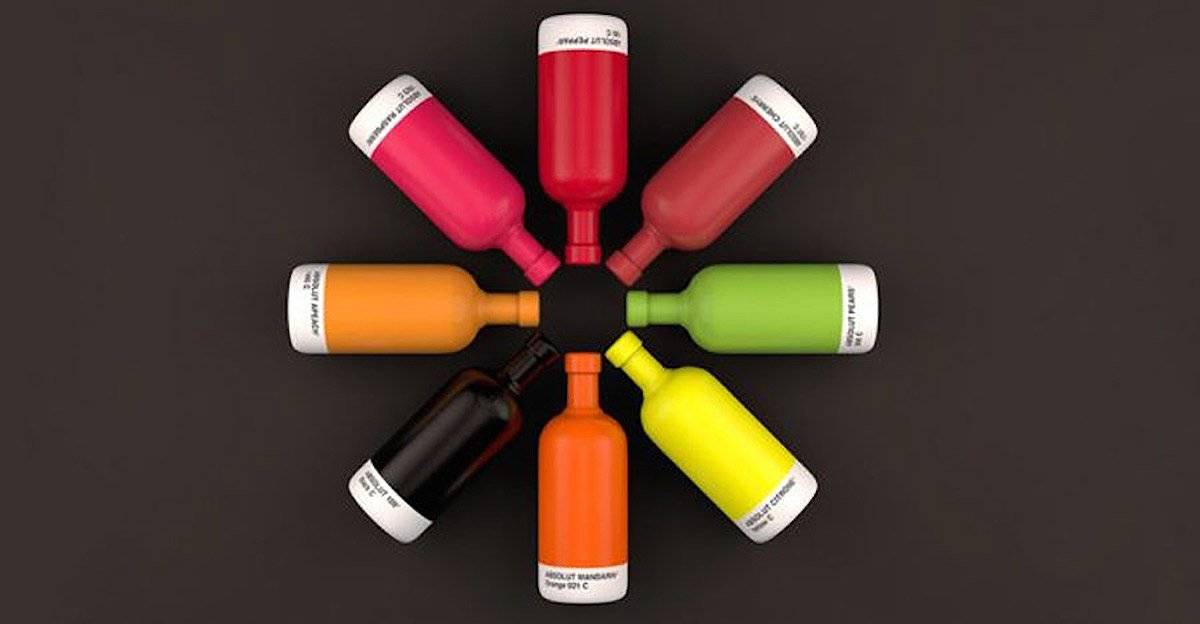 Another fine collection of creative work by Txaber (who also designed the cool Helvetica Rubik's Cube); this time we have a stunning collection of Absolut Vodka bottles, beautifully coated in Pantone colours. 
Nice little nod to Pantone's current Colour of the Year 2017, with the Absolut 2017 Greenery 15-0343:
Pantone: A refreshing and revitalizing shade, Greenery is symbolic of new beginnings. 

Greenery is a fresh and zesty yellow-green shade that evokes the first days of spring when nature's greens revive, restore and renew. Illustrative of flourishing foliage and the lushness of the great outdoors, the fortifying attributes of Greenery signals consumers to take a deep breath, oxygenate and reinvigorate.

Absolut Vodka Pantone Bottles Designed By Txaber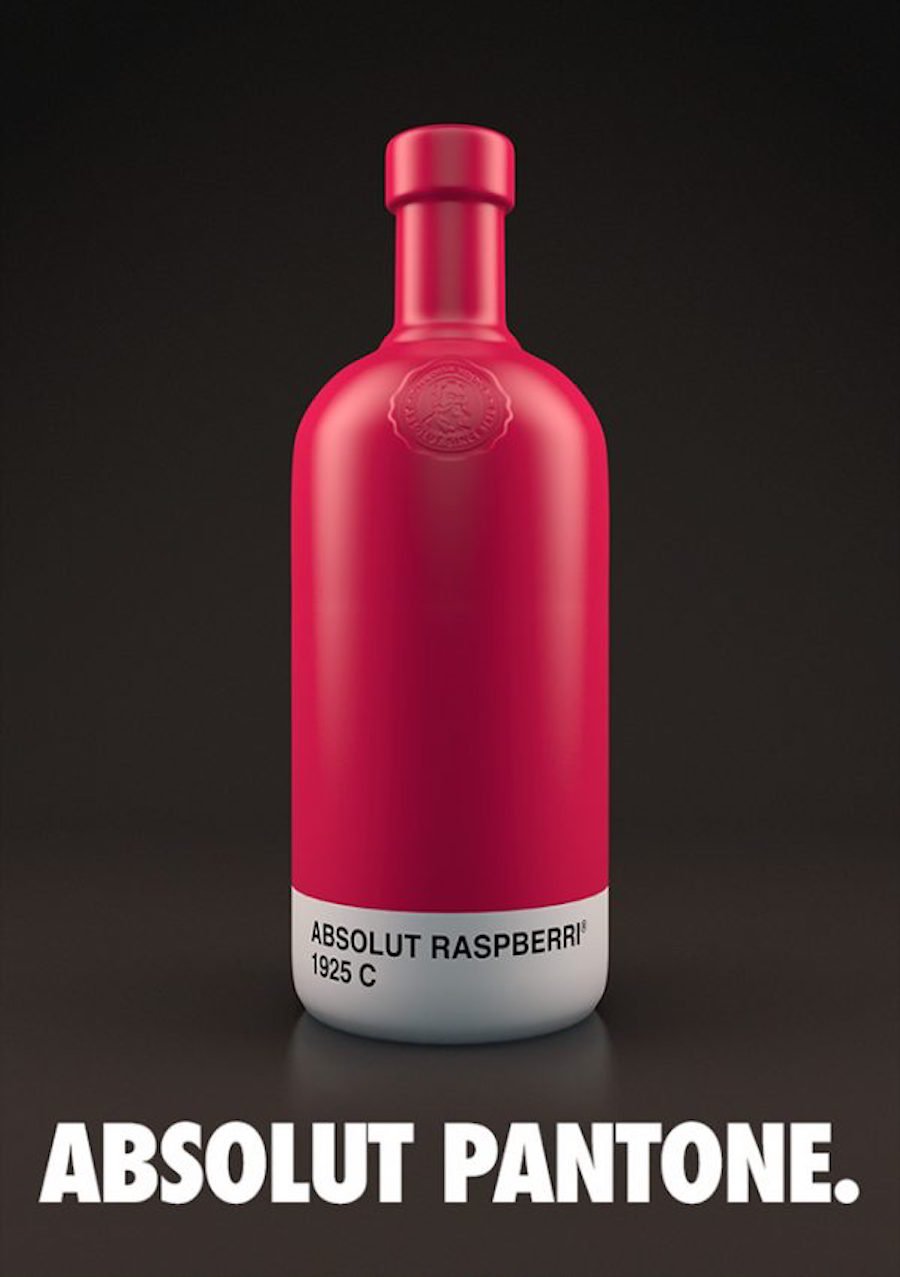 Brand Logo Mix, by Mike Stefanini, from Atomike Studios, is a fun look at how certain popular brand logos would look like on completely unrelated consumer brand items.
How about: the Nike logo on a Coca-Cola can; Tomato Ketchup as an aerosol to spray on your dinner; drinking some Pepsi from a car oil container; cleaning your windows with some Starbucks coffee spray…
The Shell logo on a milk carton is a bit icky tho…
Lovely little brand logo project, and I particularly love the style of illustration, rather than trying to go for photo realistic renders.
Brand Logo Mix Designed by Atomike Studios
Mike Stefanini: "Almost inadvertently I had approached the design of a Coca-Cola can of the Nike logo... I found it nicely subversive, so I decided to apply this principle to other consumer products..."
Atomike Studio on Instagram
Incidentally, Mike has a wonderfully colourful Instagram account, that is definitely work following: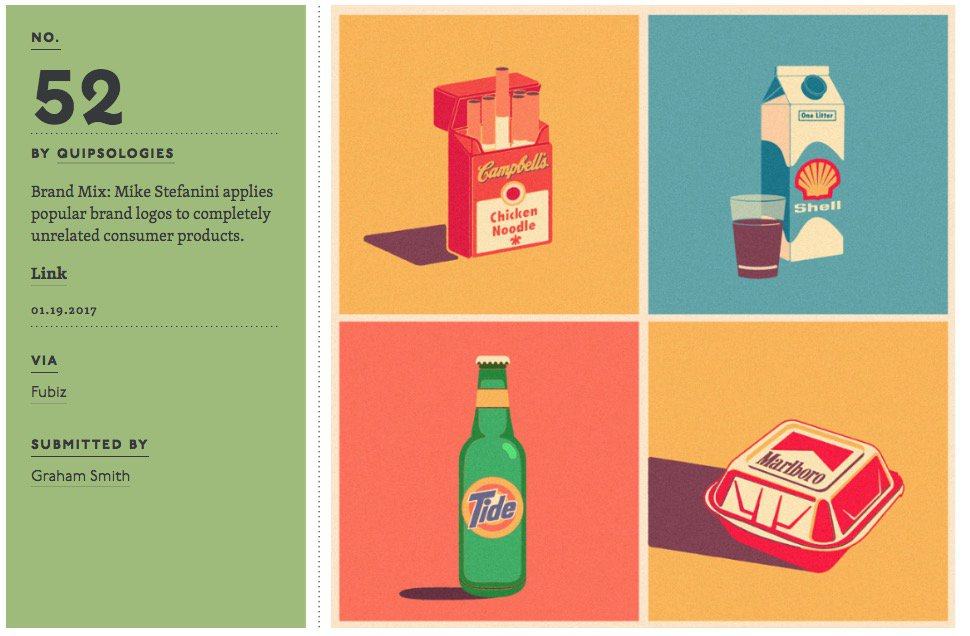 © 2006-2017 All Rights Reserved
 The Logo Smith: Logo Designer & Brand Identity Design Studio, with 25 Years Experience,
in Cahoots with, The PR Room - Public Relations Agency: Tech, IoT & Smarthome PR Services.

Graham Smith: 10 Badgers Copse, Seaford, East Sussex, England.
Tel: +44 (0) 7816 527 462 - Email: [email protected]