All Archived Posts in Inspiration
---
Post Last Updated:
March 6th, 2017
| First Published:
March 6, 2017
| Subscribe to
Blog
with
or
Soviet Logos is a modest Instagram account, showing never published logos and trademarks, designed in the USSR.
The Soviet Logos are siloed on Instagram, and have been curated by Rokas Sutkaitis @rokassutkaitis
Each individual logo does have additional information, such as: the logo designs' purpose; where in Soviet Russia it was designed; and if available, when it was designed.
Would really love to see more of these, and hope more are to come. Not sure how frequently, or infrequently, Rokas updates this Instagram account, so we'll see…
Selection of never published trademarks designed in the USSR. https://t.co/4jHlayyvdd

— Nadir Balcikli (@logorado) March 3, 2017
Soviet Logos - Never Published Logos & Trademarks Designed in the USSR
---
Post Last Updated:
October 7th, 2016
| First Published:
October 6, 2016
| Subscribe to
Blog
with
or
This form of monoline drawing is superbly expressed in a recent series of One Line Animal Logos, by Differantly, that superbly capture the profile shape of various animals, such as a: Kangaroo, Squirrel, Cheetah (my favourite), Rhinoceros etc.
Differantly is a mixed-media creative duo, based in Paris and Berlin, and they explore concepts of continuity through one line minimalist artwork.
Although they might look simple to draw for a casual observer, I've actually tried drawing like this and it's bloody hard, they are far from being easy, at least in a way that realistically captures the true essence and form of the animal in question.
Remember: it's just one continuous single line, without the pen losing contact with the paper, that has to create all the various key features of each animal.
View The Whole One Line Collection
There are many many more one line animal logos to admire, via this link: One Line Animal Logos by Differantly
Bonjour.

We are Emma & Stephane. Two French artists. And we don't smoke.

Differantly (just DFT for friends) is a mixed-media creative duo currently based in Paris and Berlin.

Specialized in visual and graphic arts, we explore the concept of continuity through our one line minimalist artwork.

For daily updates, work in progress and stalking opportunities, follow us along on our brand new Instagram.
Found on Fubiz
One Line Animal Logos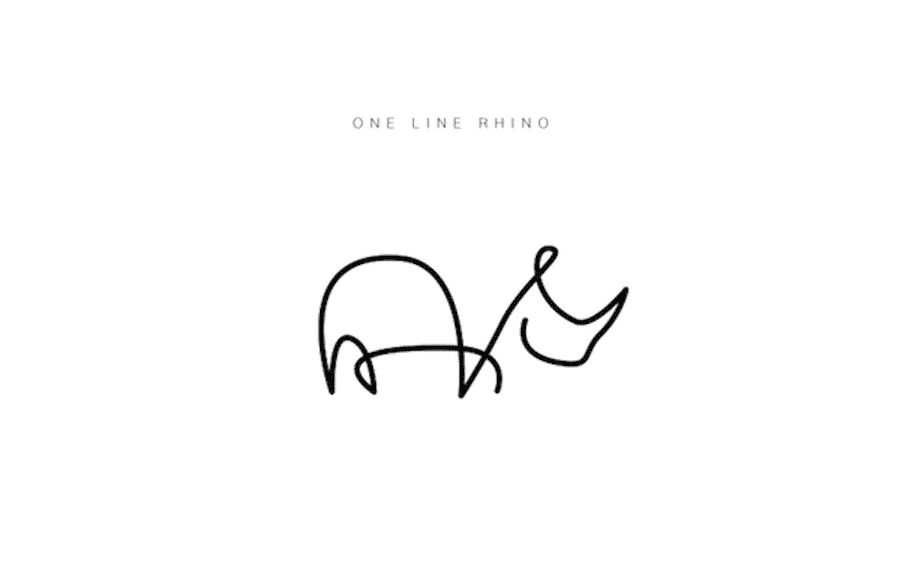 Linked on Quipsologies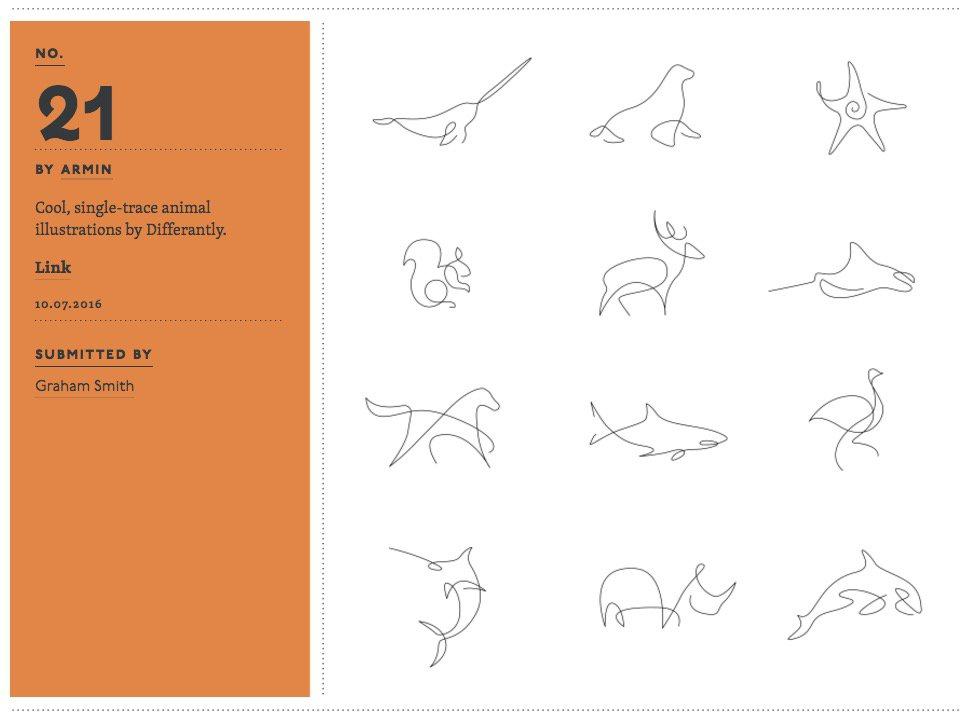 ---
Post Last Updated:
October 7th, 2016
| First Published:
October 2, 2016
| Subscribe to
Blog
with
or
I know nothing about Major League Baseball Logos, or how they change depending on special events. I no nothing at all. I no nothing about Major League Baseball, or whatever this All Star Game thing is, or even just regular Baseball for that matter.
However, I do like fun 'little' (not little, as obviously there's a shit load of work gone into doing these MLB All Star Game logos) logo projects like this, even if I know nothing about the subject in order to give more useful background information, or just general critique.
Again however, I do appreciate the challenge in coming up with relevant city themes, for so many team logos, for one massive project.
About This Logo Project
Kudos to Twinkle Fingers for a logo project well done. This was something I came across on Reddit, so maybe the user name now makes more sense to you…
Twinkle Fingers: "Every year, Major League Baseball's All Star Game give one city and team a chance to play host to one of the more fun events of the season.

Every year that game is branded with a mark that has a little more fun than most images you see throughout the year.

I wanted to design 30 New MLB Logos for every city as if they were awarded the 2017 MLB All Star Game.

Every fan deserves a chance to see what their team hosting might look like!"
30 New Major League Baseball Logos if Every City Was Awarded the 2017 MLB All Star Game
I've only shown a few of the 30 New Major League Baseball Logos, so head over to the Reddit post: MLB All Star Game Logos, to view the entire All Star Game logo collection.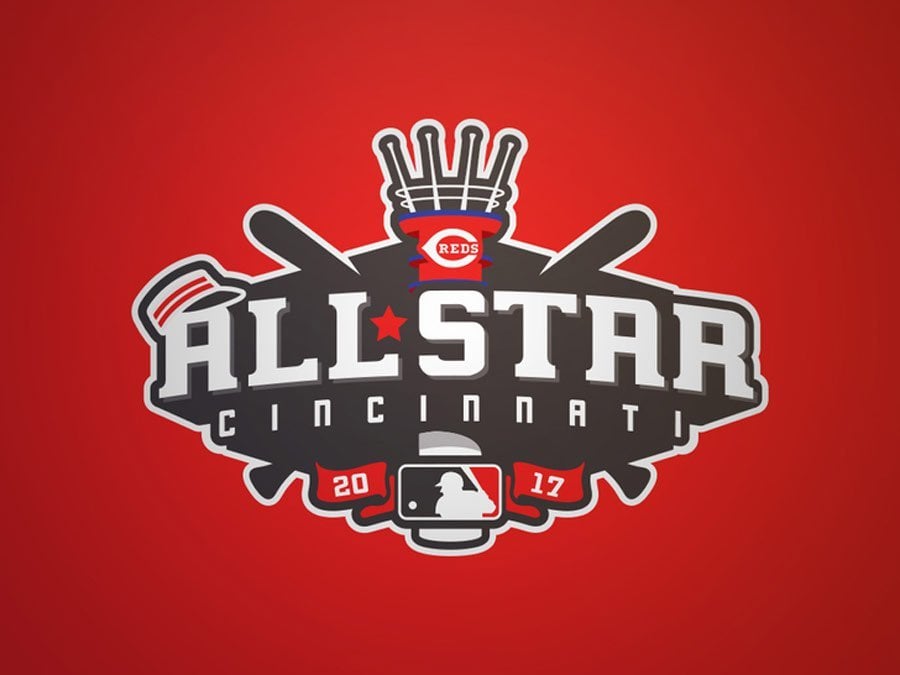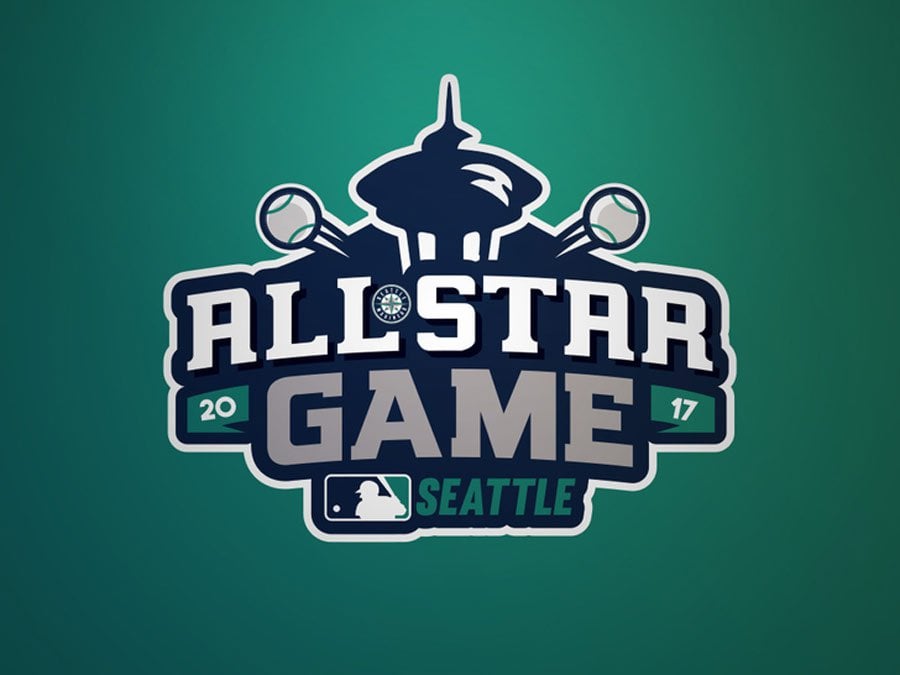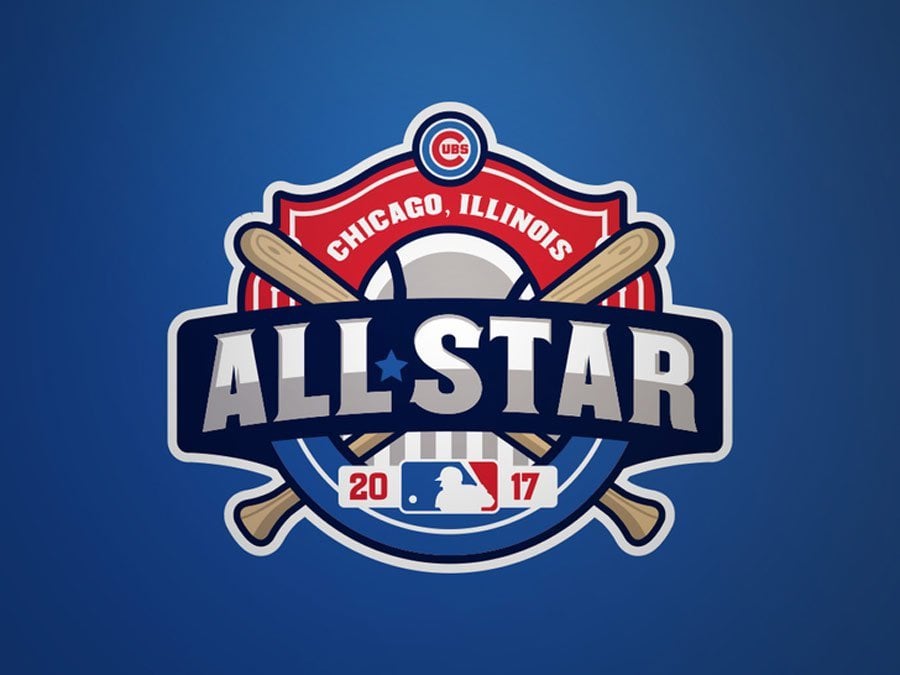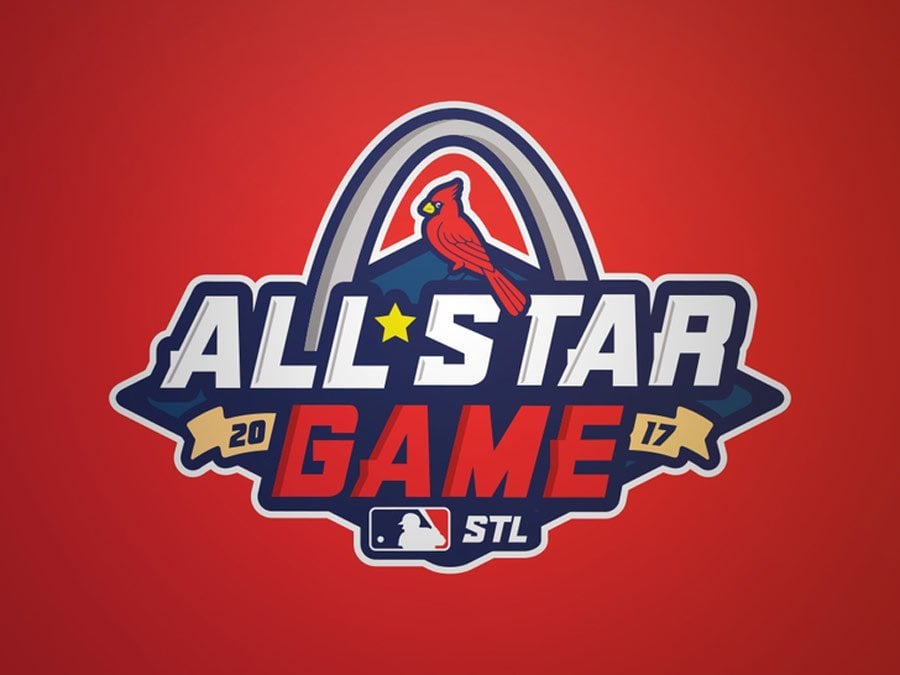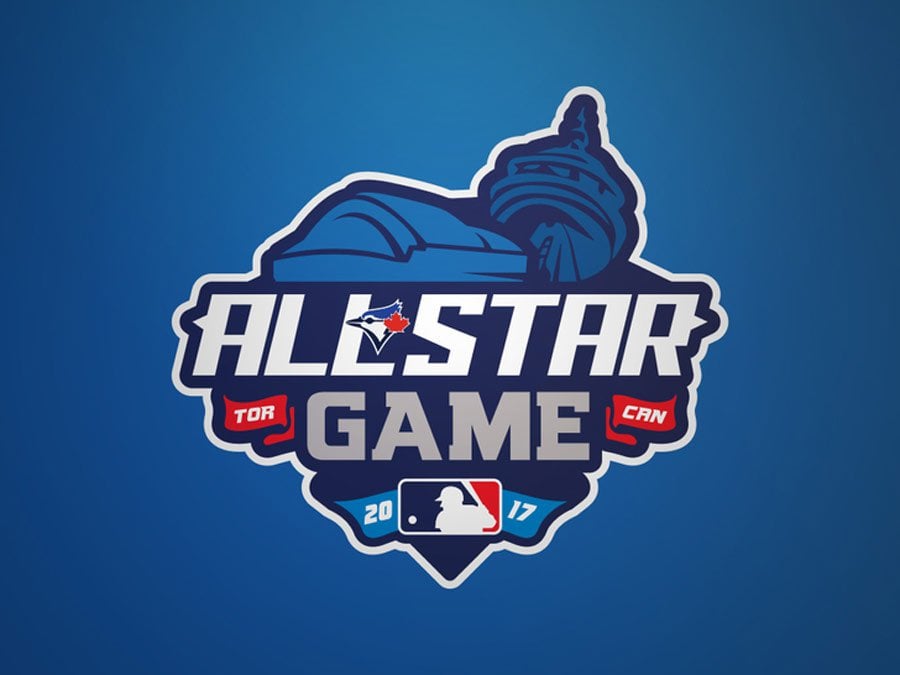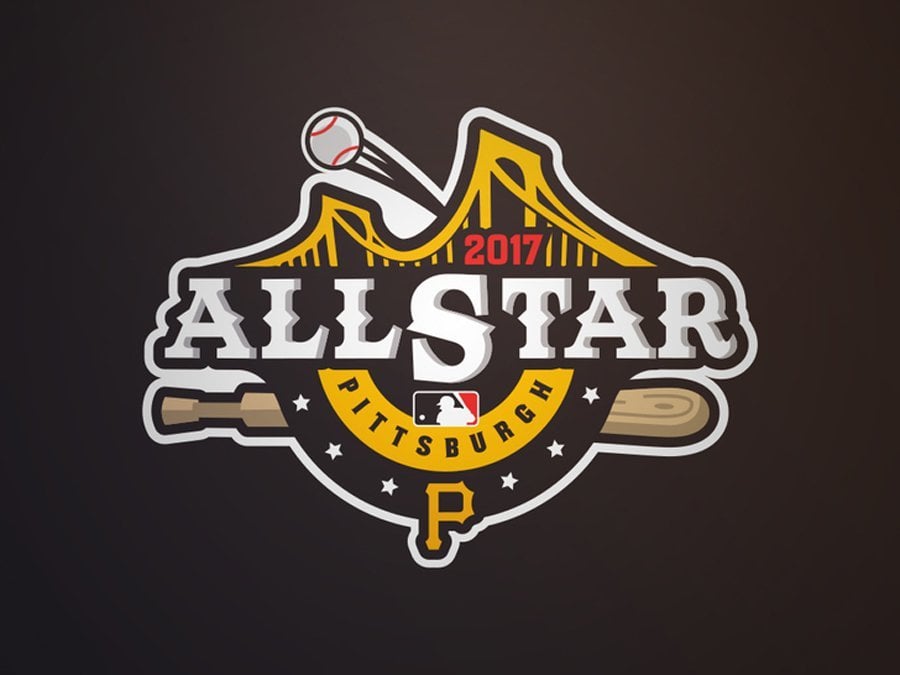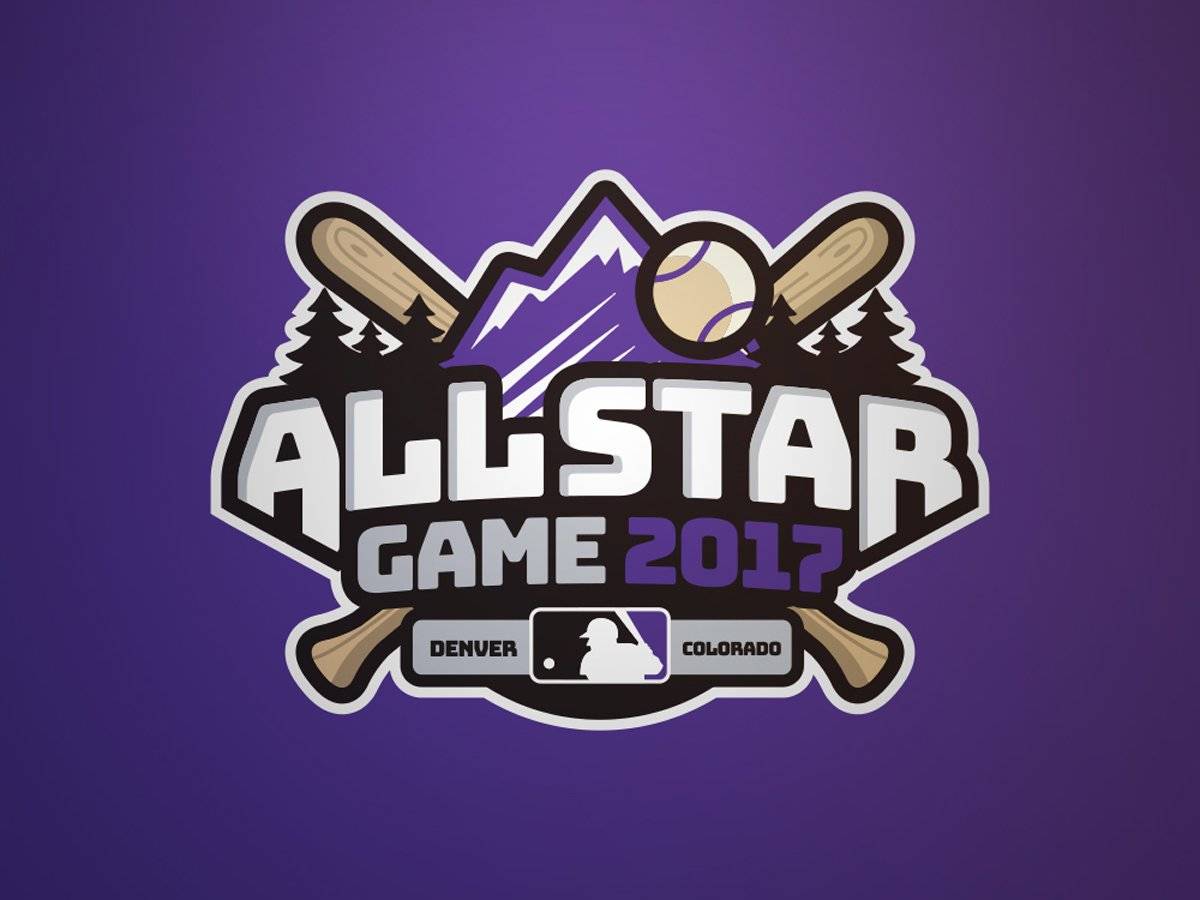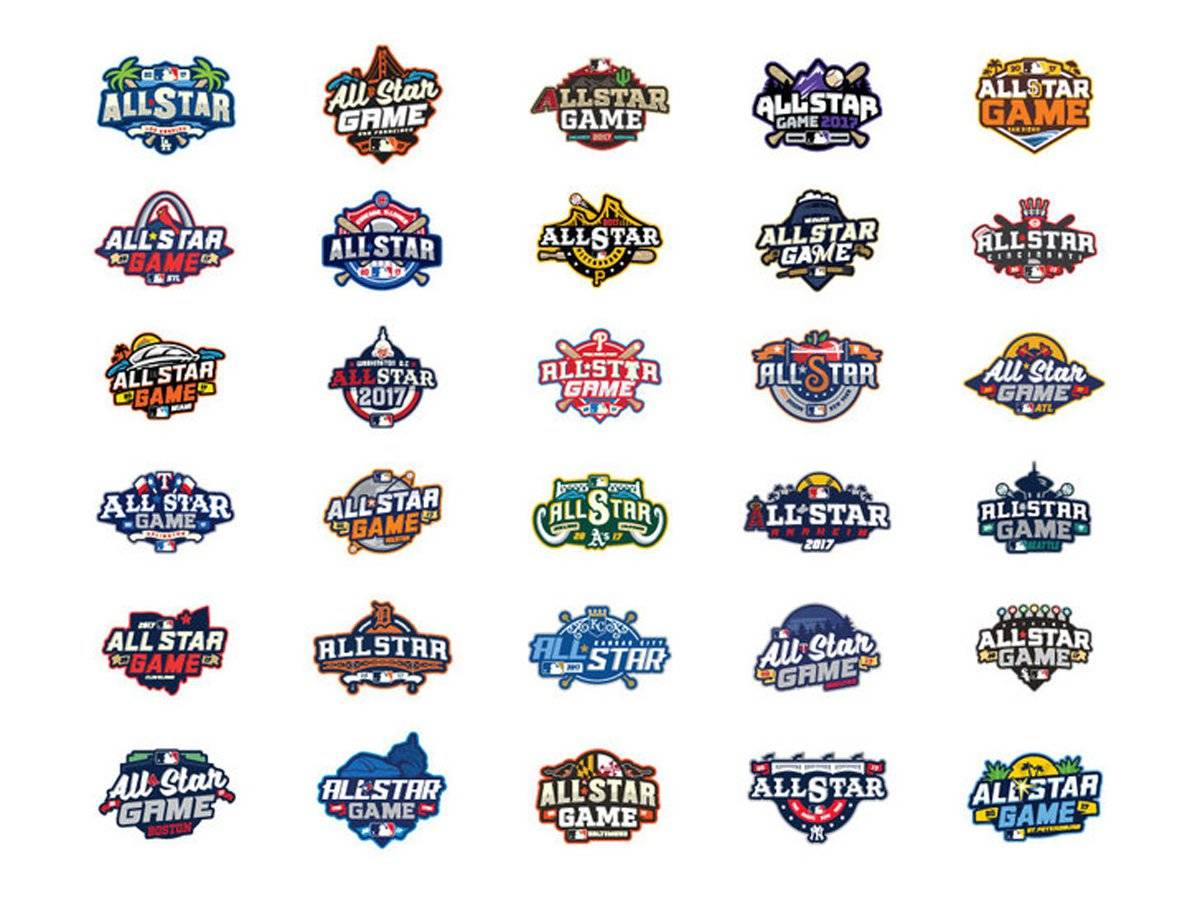 Also Featured on Brand New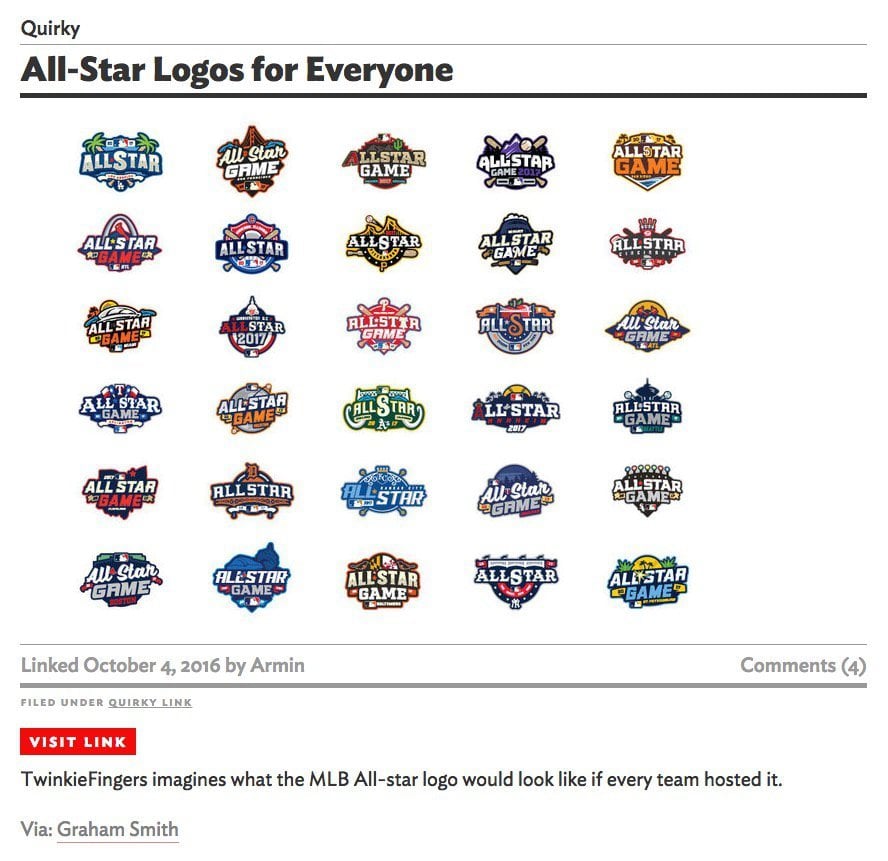 ---
Post Last Updated:
September 30th, 2016
| First Published:
September 30, 2016
| Subscribe to
Blog
with
or
I've picked out a few of my favourites from this Massively Large Collection of Completely Textless Movie Posters, that have been amended/recreated without any of original posters text/wording whatsoever.
There are over 80 different movie posters in the original collection, 80 Hi-resTextless Posters, over on Imgur (originally credited to by http://joinyouinthesun.imgur.com).
I would love to know more about how these film posters were edited, and if indeed, it was by the same person or by a number of individuals. Not to much information on the source links, so if anyone has any information?
You'll see over in the original collection that many of the textless movie posters are of the illustrative style: Indiana Jones, Starwars etc, which minus the text and wording, really allows you to see the detail and styles in each poster.
Personally not for me; I prefer the photographic, and/or finer art styles as I've shown below. That's not to say the illustrative posters are bad, just a sign of the times that photo realisism is where it's 'mostly' at.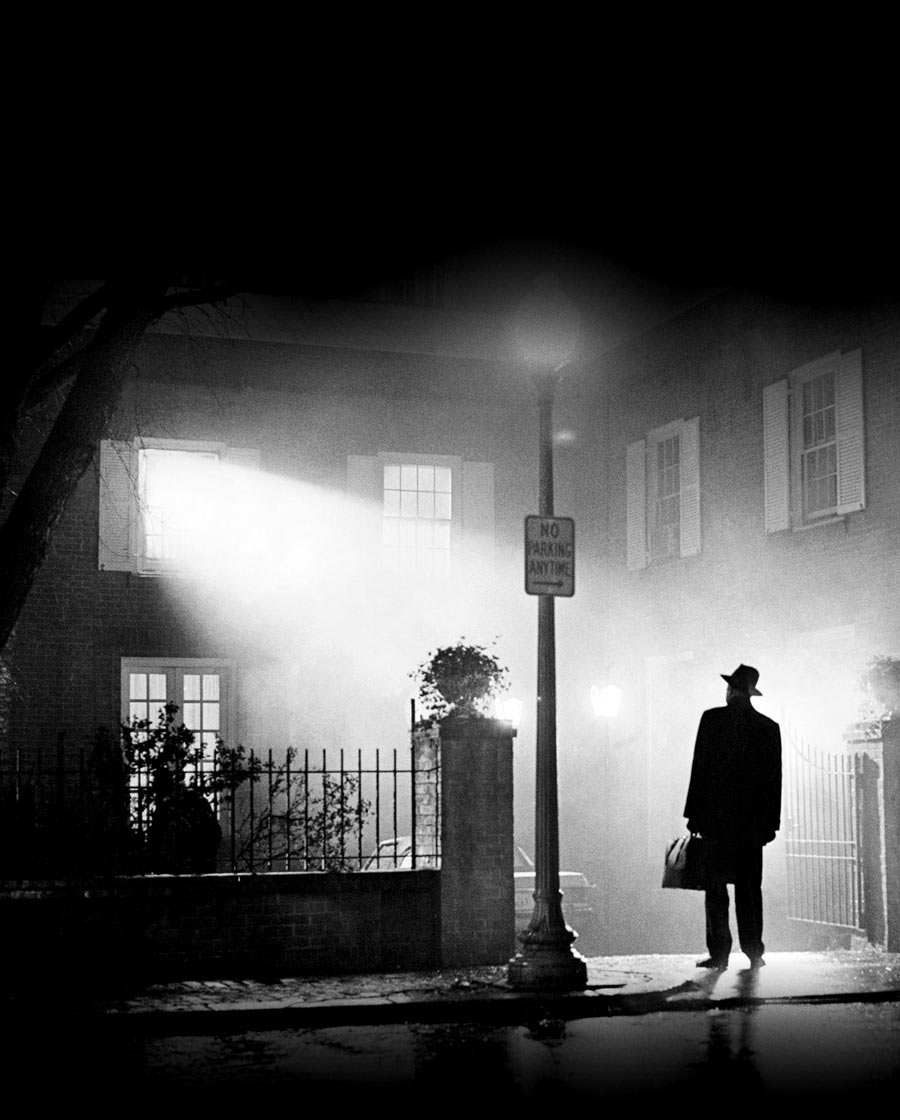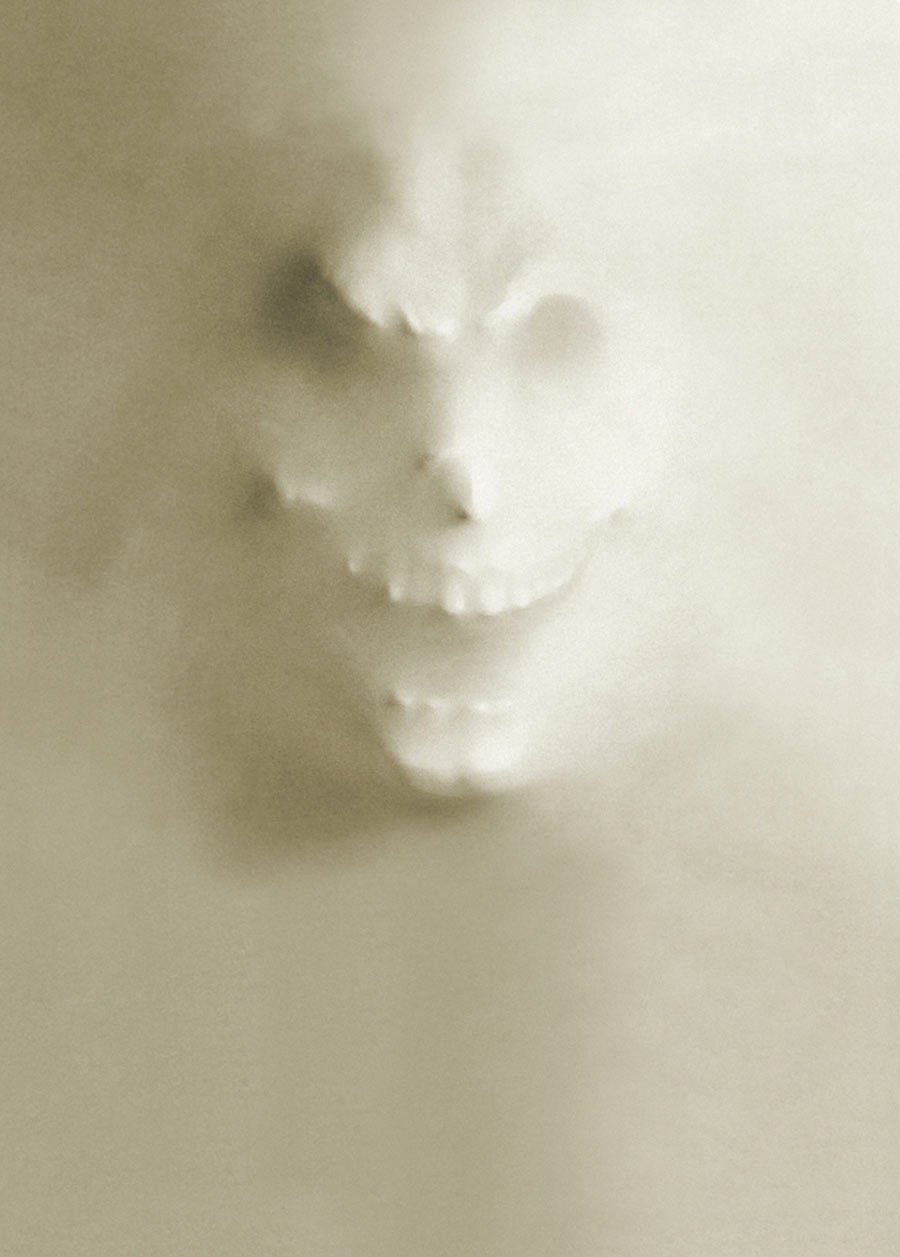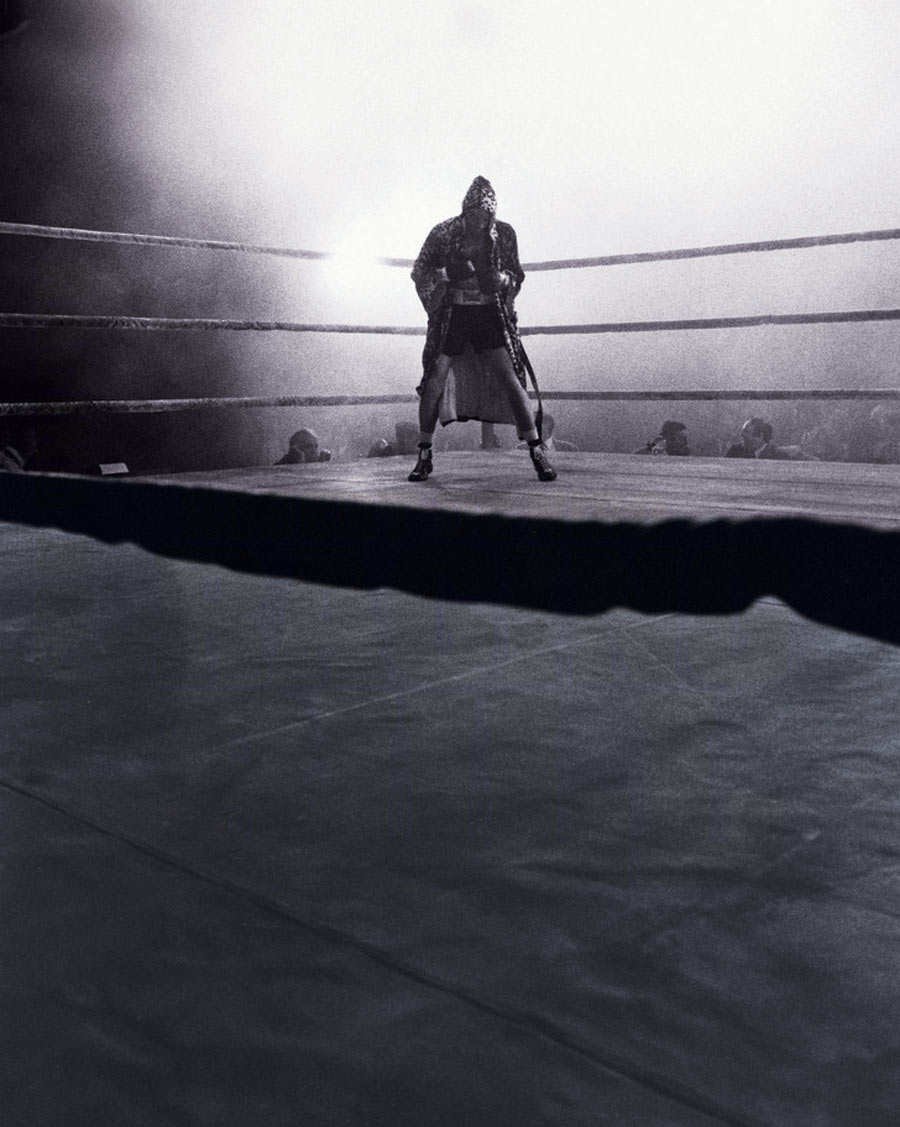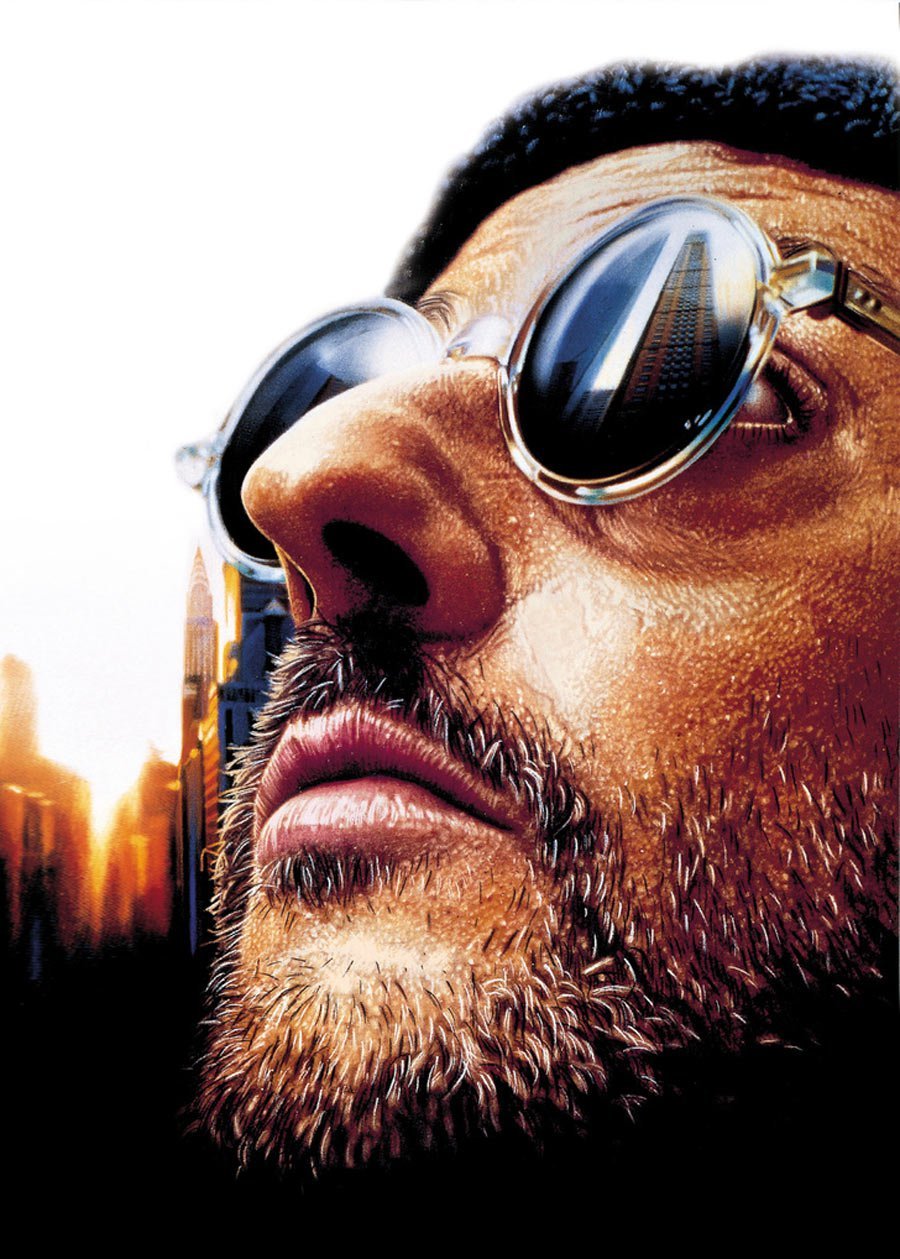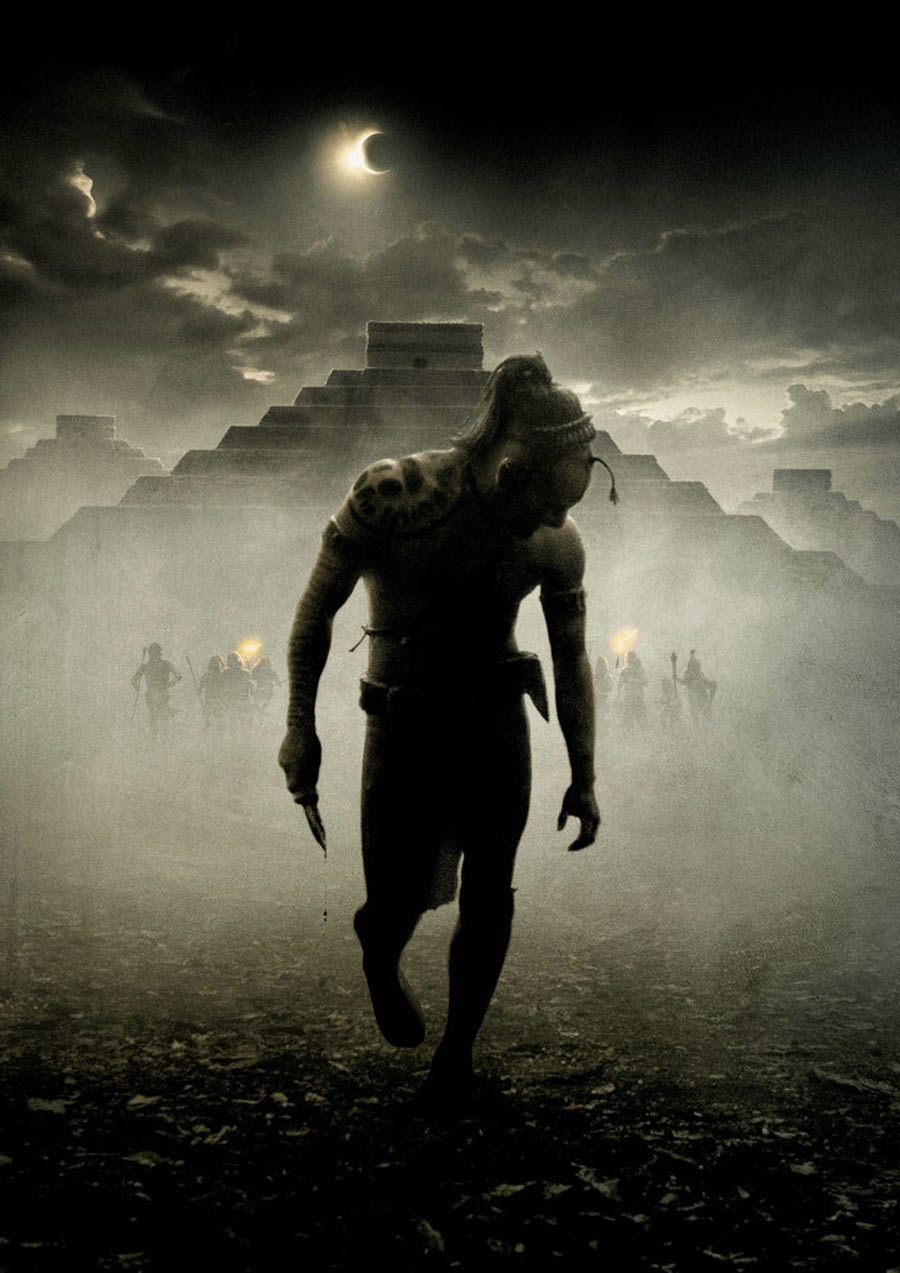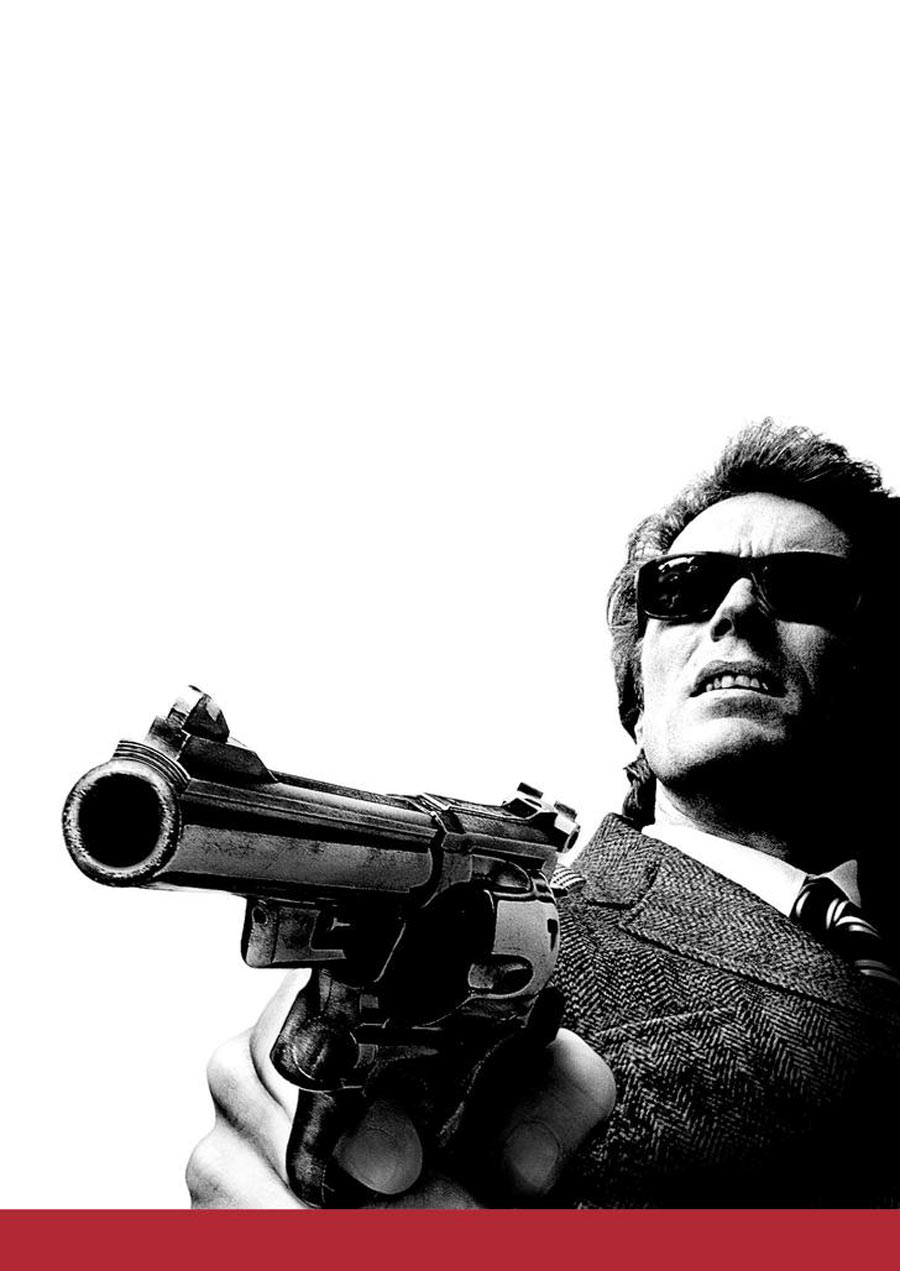 ---
Post Last Updated:
September 20th, 2016
| First Published:
September 14, 2016
| Subscribe to
Blog
with
or
Happened upon this rather nice Ford Edge Ambigram car logo concept, by reddit user hadukem (don't have a website URL or anything like that, just the reddit link and the imgur link that hadukem posted to.)
Have read some of the comments, and of course, a variety of opinions have been shared. I don't think it's 'dumb', as one person quipped.
It might not serve any higher-purpose, but manipulating existing logo designs can be a fun and useful exercise, and can help to keep ones mind sharp.
There's an element of problem solving with things like this, which one can never get enough off.
I actually only viewed the original Ford Edge logo first to see if I could work out how the ambigram was created.
I gave up after a minute, but when I took at a peek it certainly made sense.
It's quite clean and respectable alternative to the original Ford Edge logo, and whilst I'm sure Ford won't be scrambling to use this, it's also not an idea that should be quashed.
Maybe in another dimension, there is a Ford Edge out there with an ambigram, just like this one, and I think it looks pretty good for a car model emblem.
---
Post Last Updated:
September 14th, 2016
| First Published:
August 22, 2016
| Subscribe to
Blog
with
or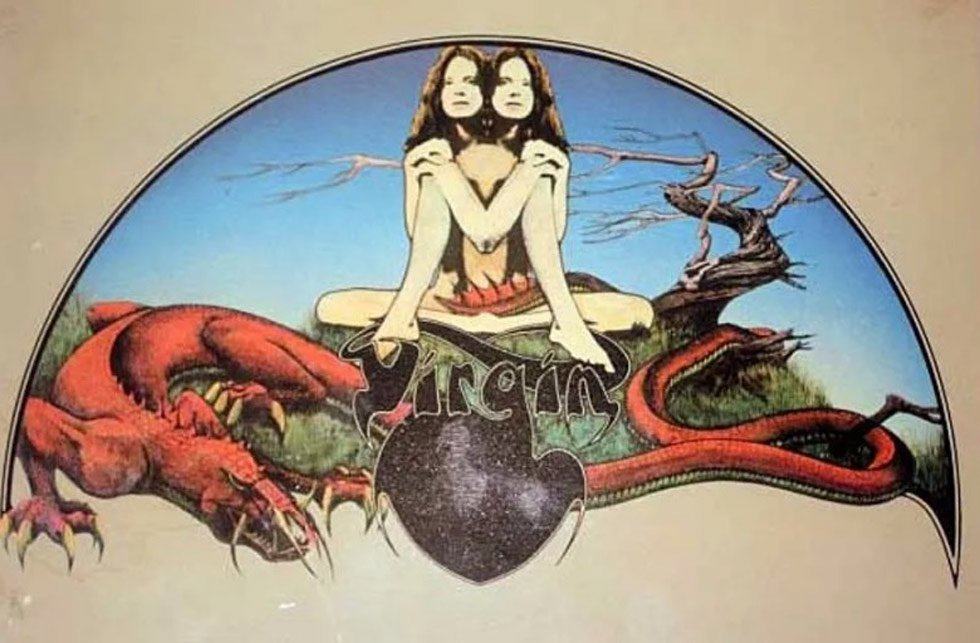 Came across this post on Virgin's official blog: Virgin Logo The original Virgin Logo Design was used for Virgin Records way back in the 1970's, and the logo was designed by English artist, and illustrator, Roger Dean.
BIOGRAPHY: ROGER DEAN was born in England in 1944,and is an artist and designer internationally renowned for his, album cover designs, posters, books, the revolutionary publishing companies, Dragon's Dream and Paper Tiger, Eco architectural, furniture and stage design, as well as typefaces, logos and iconic designs for computer games company, 'Psygnosis' and redesigned the Tetris Logo."

Read the rest of the Biography on Roger's official website: http://www.rogerdean.com/biography/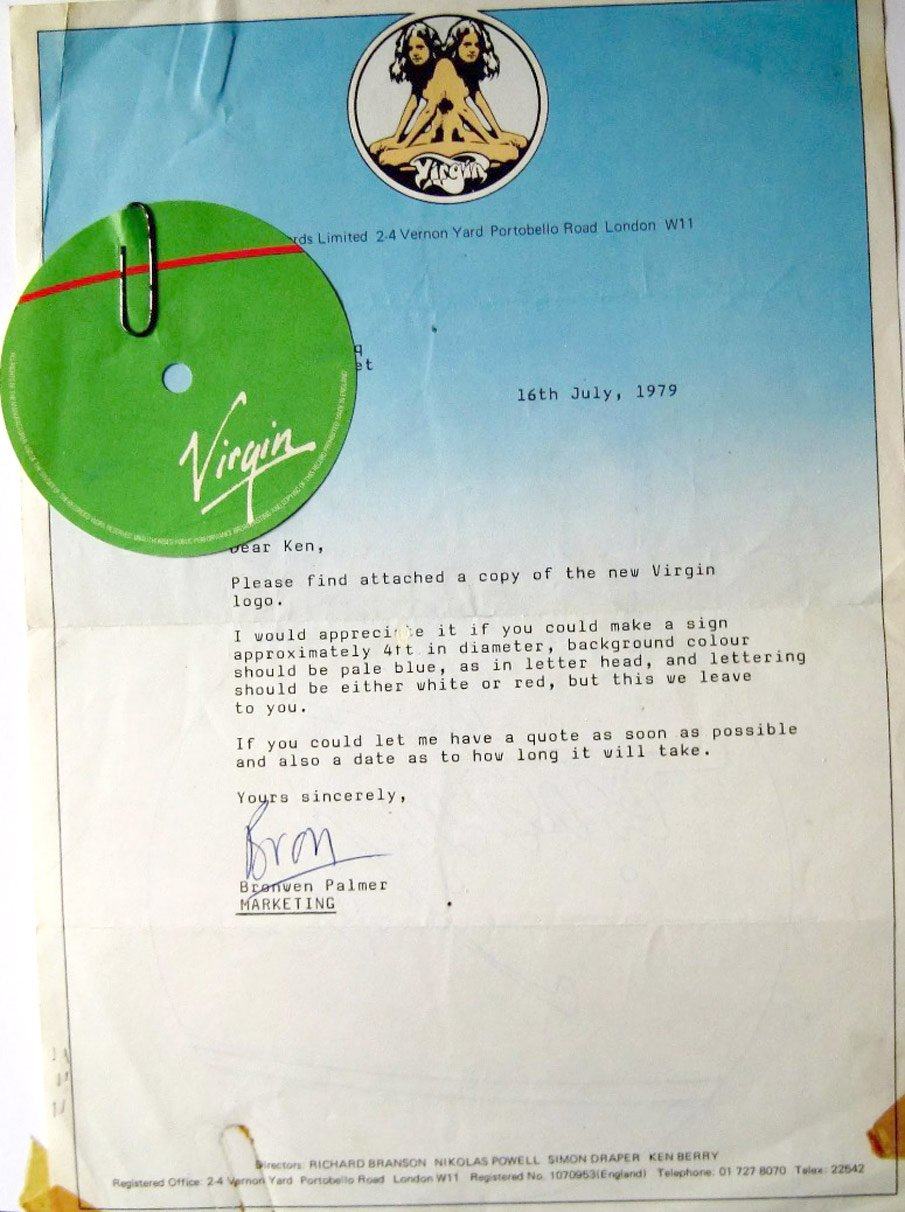 The letter shown below was sent in 1979–attached to the letter with the original naked-twins logo letterhead) is a copy of the more familiar Virgin logo.
Virgin: It [the twins logo by Roger Dean] was an embodiment of the early-70s and really summed up the feel of the brand and the artists we represented.

However by the time 1977 rolled around, and we'd signed The Sex Pistols, the logo began to feel a little dated, and didn't overly reflect the direction we were headed.
Edgy and Less Hippy
So it would appear that in this later period of Virgin's business, a more 'edgy' and less 'hippy' logo design was called for.
Got to love the word 'edgy'…
Part of the reason for this logo update were due to plans to expand Virgin into other industries, so something 'stylishly simple' was needed.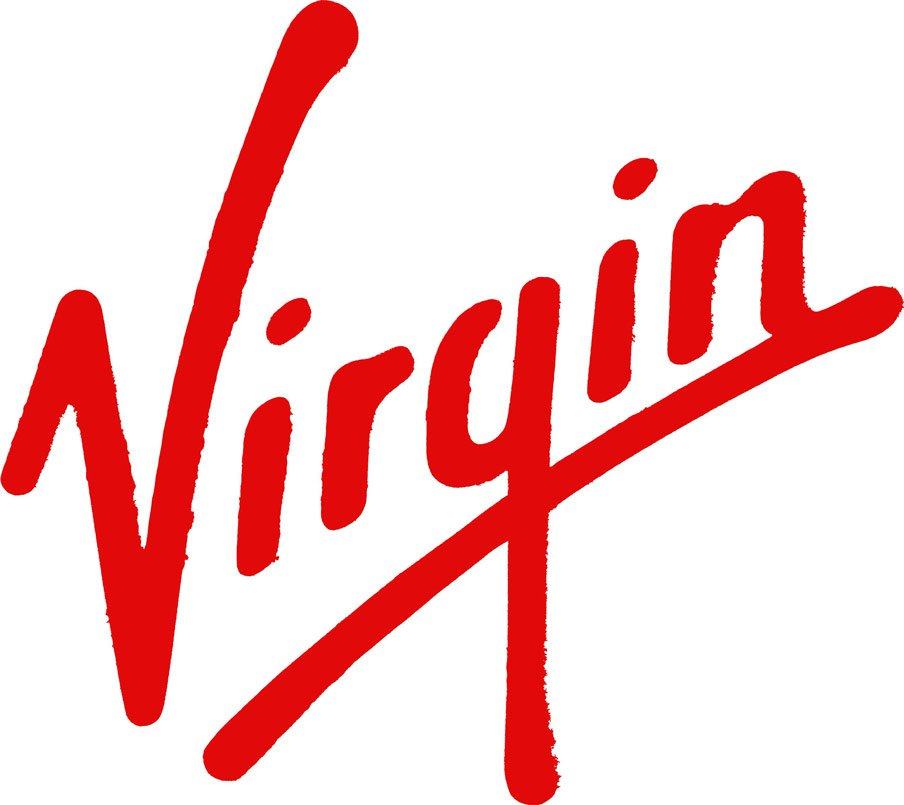 The Original Virgin Logo Napkin Doodle Sketch
This is my favourite part, as I'm always referencing the 'napkin doodle' to my new clients; a way to explain how some of the creative brainstorming process can come about, something as rough as a few words scribbled on a napkin can lead to mighty mighty things.
I'll be referencing this in my client communications from now one, as some clients don't seem to believe me when I say 'napkin doodles' can often lead to the chosen logo design.
In Virgin's case, it was a young designers who came to meet Mr Virgin on his houseboat, and whilst talking about about the logo, scribbled what you see on the napkin.
And that was it, it was love at first sight!
Mr Branson: "It looked like a signature. It had attitude. It had energy. It was in-your-face simplistic."
This original Virgin logo sketch became the official brand mark of Virgin in 1979, and has since disrupted everything from air-travel, to banking, health clubs and hotels.
No denying that the Virgin logo is one of the world's most recognisable brands.
Virgin Logo Refinements
Apart from the original naked twins logo, the Virgin logo has seen a few subtle refinements over the years, but nothing has dramatically changed in these intermediate updates.
I wonder when and if the next Virgin logo update will happen…
---
Post Last Updated:
September 14th, 2016
| First Published:
July 28, 2016
| Subscribe to
Blog
with
or
New SETI Institute Logo Designed by Trevor Beattie
Only just received a press release for the SETI Institute Logo and branding redesign, designed by Trevor Beattie, Founder and Chairman of BMB.
This logo design has certainly piqued my interest, and I can see what's going on with the logo: the use of the 'S' and '?'
What I can say is: I still really like the original SETI Institute logo, was quite fond of that design overall. If you had to push me for an opinion right now: I'd probably been happier to have seen an update/refresh, rather than a complete redesign. The new SETI logo looks a bit 'lost in space' on the website header, not much of a presence. But that's all you're getting for now…
Am yet to fully soak this up, as I'm currently in two-minds about my initial thoughts. Going to need to see how I feel in a few days.
The New SETI Institute Logo Design
YETI Institute Press Release
Least I could do is share the news in the meantime, and here's the full Press Release, from Persuasion, in all it's glory:
MOUNTAIN VIEW, CA – The SETI Institute, a renowned nonprofit research organization, has unveiled a new logo and brand mark to better reflect its mission to search for, and understand, life beyond Earth. 

The new logo was designed by Trevor Beattie, Founder and Chairman of London's BMB advertising agency.  Beattie is an unabashed, life-long fanatic about space, and admits that the opportunity to reshape the Institute's graphical brand was both a challenge and a privilege.

"SETI is all about answering a profoundly important question: Are we alone?" he says. "There's already a question mark hidden in the "S" of SETI.  In designing this new logo, we simply freed it up."

Beattie's graphic is bold and economical, and accomplishes what famed designer Saul Bass has said is essential for any logo: "Symbolize and summarize."

"As we embark on a new chapter in our 32-year history of exploration and discovery, our new logo is a fitting and compelling icon for our quest," says SETI Institute CEO Bill Diamond. "With this symbol, we embrace the essence of science's mission – to be curious, and to seek understanding through groundbreaking research." 

"We are engaged in the definition and reexamination of concepts and hypotheses in astrobiology, and are now expanding the tools deployed in the search for intelligent life beyond Earth."

"With this bold new brand, we launch a new era in our efforts to understand mankind's place in the cosmos." 

The SETI Institute's interests range from the exploration of our solar system, looking for microbial life relatively nearby, to the search for technologically sophisticated beings on worlds orbiting other stars.  The Institute employs more than 120 scientists, technicians and staff.

The new logo is simple and scalable, familiar and yet provocatively unique.  It is intended to be quickly recognizable and sufficiently iconic that – without words – it will be instantly associated with the SETI Institute. 

For designer Beattie, the unique interests of the Institute are self-evident: "No-one has a better claim on ownership of the question mark than the SETI Institute," he says.  "And soon, perhaps very soon, its scientists may find answers to the long-standing question of the ubiquity of life."
---
Post Last Updated:
September 14th, 2016
| First Published:
July 26, 2016
| Subscribe to
Blog
with
or
Steve Jobs Tribute Typographic Poster Designed by Oliver Gareis
This Steve Jobs Tribute Typographic Poster has to be one of the best graphic design tributes I've seen in a while. Oliver Gareis has done an outstanding job of mixing and matching a whole bunch of typographic styles, into something really rather elegant and stylish.
In basic type theory (using more than a few font styles in one layout etc) it should be a mess, but it just seems to work so well.
It might not be to everyones taste, but I love it.
You must go over to Oliver's Behance profile: Steve Jobs Famous Quote Typography to view the original project, and to also watch a time lapse video of the posters development.

Oliver explains how this came to be, and how long it took:
About one year ago I started this project, when the agency where I work full time decided that they want to pimp their office.

We brainstormed on what to do, and finally decided to write a quote on the wall of someone who is an inspiration to all of us, namely Steve Jobs.

So I sat down, took some time of reconsidering and picked a truly inspiring quote of him. First, I started drawing everything on paper.

Secondly, I scanned everything and assembled the four A4 sized papers into one piece with Illustrator.

It was a lot of hard work to create this illustration but it was definitely worth it. After I finished the illustration I drew the piece on our office wall.

It took me about 20 days spread over 4 month to finish this drawing. I would really appreciate it if you can take a look on the time lapse video to see my work."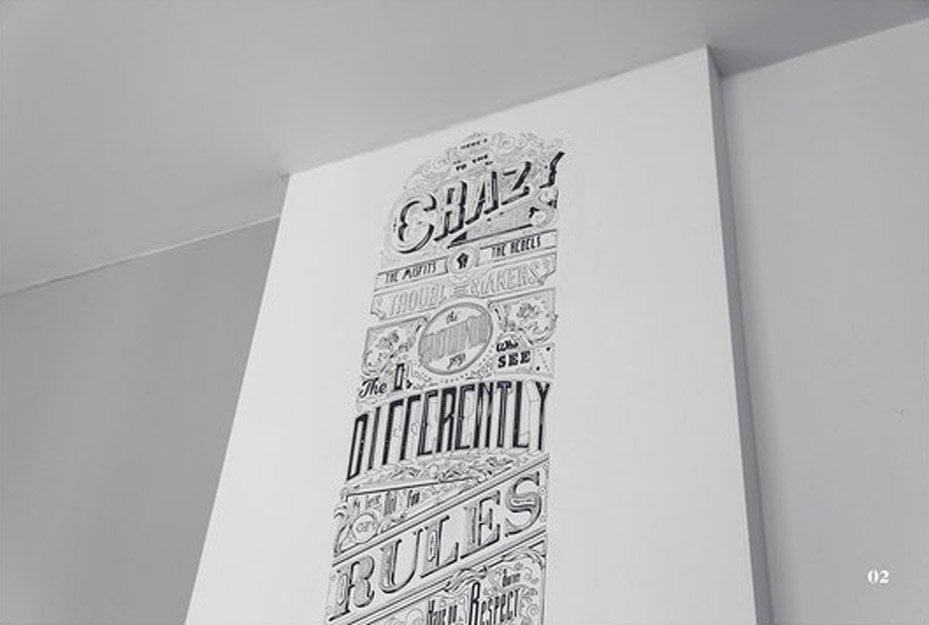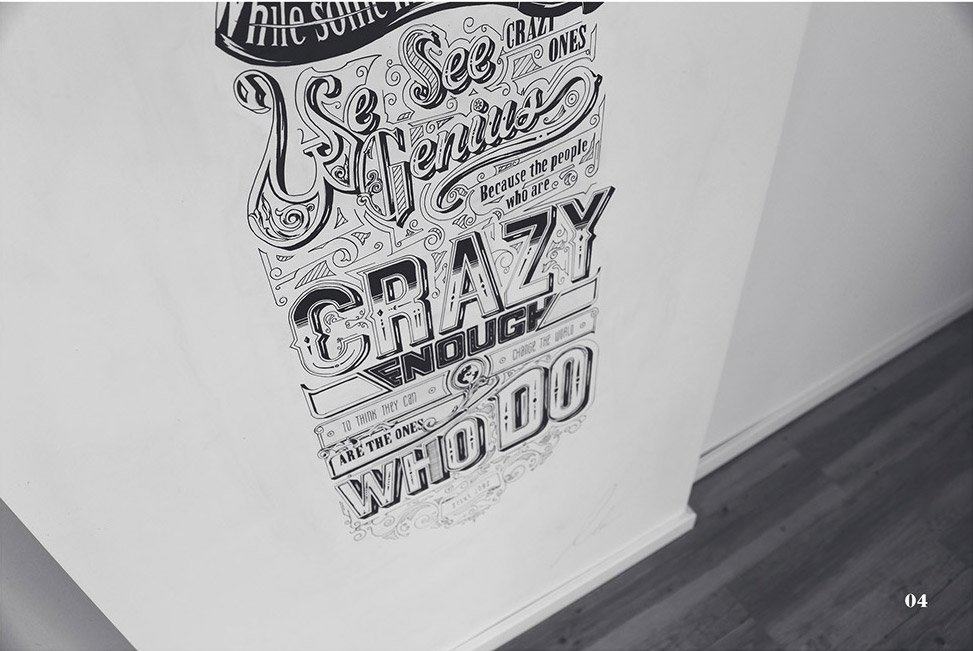 ---
Post Last Updated:
September 14th, 2016
| First Published:
July 14, 2016
| Subscribe to
Blog
with
or
NASA Mars Wanted Posters Designed by NASA
Been meaning to post a link to these NASA Mars Recruitment Graphic Design Posters for a while, but always something else getting in the way. Finally here we are, as I really do love these posters, and love that animated GIF.
According to NASA, for all those that dream to be a martian:
NASA: Mars needs YOU! In the future, Mars will need all kinds of explorers, farmers, surveyors, teachers . . . but most of all YOU! Join us on the Journey to Mars as we explore with robots and send humans there one day. Download a Mars poster that speaks to you. Be an explorer!
NASA have not just designed these beautiful posters to stir up out imagination, and desire to explore and colonise space, you can download incredibly high resolutions versions, for print, also.
As an example, the high resolution TIF files come in at a whopping 92Mb! The posters are completely free, and can be printed and re-used as you see fit!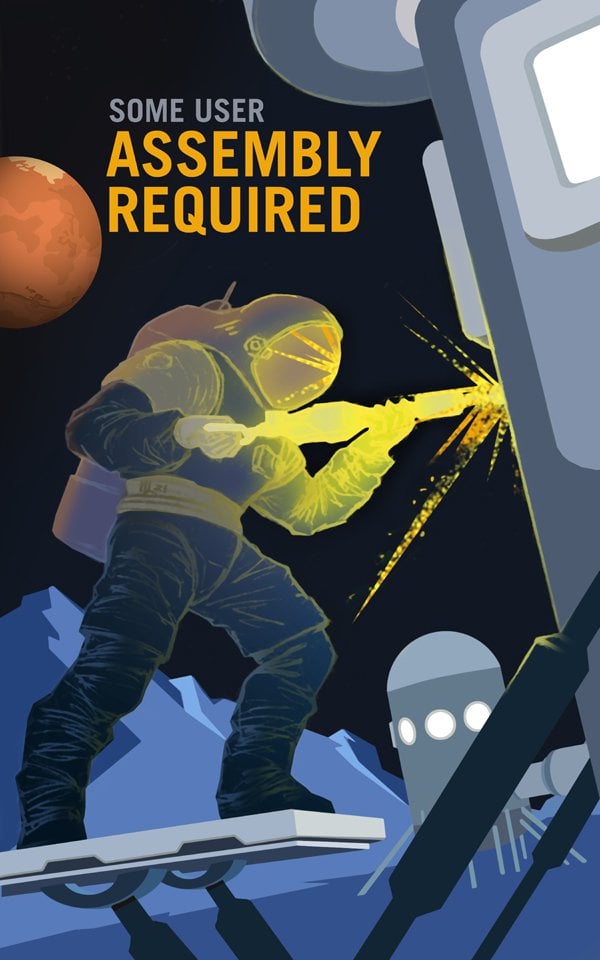 Assembly Required To Build Our Future On Mars And Its Moons
Are you someone who can put things together, solving challenges to ensure survival? Dare to forge our future with space-age tools - build spaceships to carry us to Mars and back, and habitats to protect us while we're there.
Technicians Wanted To Engineer Our Future On Mars
People with special talents will always be in demand for our Journey To Mars. Whether repairing an antenna in the extreme environment of Mars, or setting up an outpost on the moon Phobos, having the skills and desire to dare mighty things is all you need.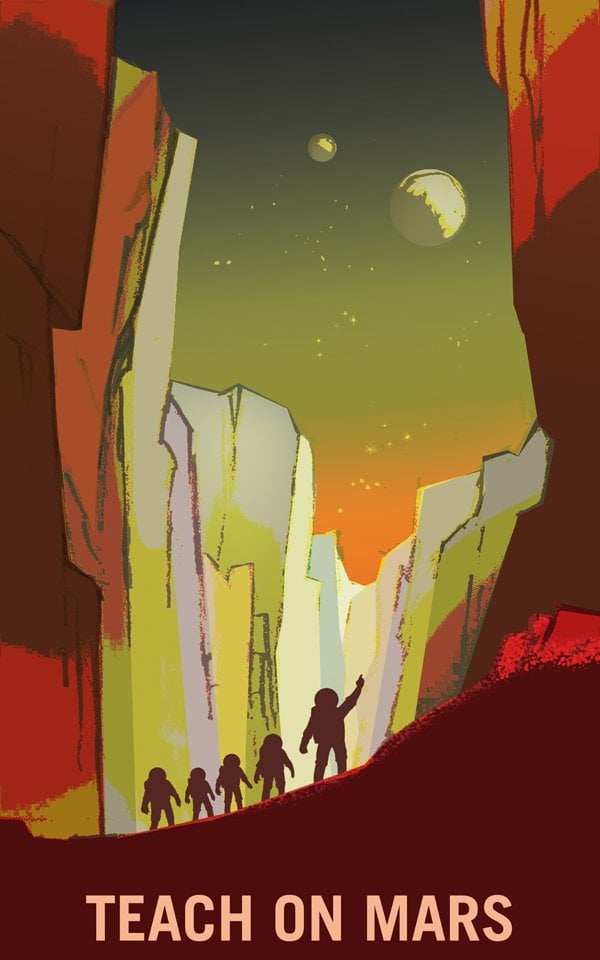 Teach On Mars And Its Moons
Learning is out of this world! Learning can take you places you've never dreamed of, including Mars and its two moons, Phobos and Deimos. No matter where we live, we can always learn something new, especially with teacher-heroes who guide us on our path, daring us to dream and grow!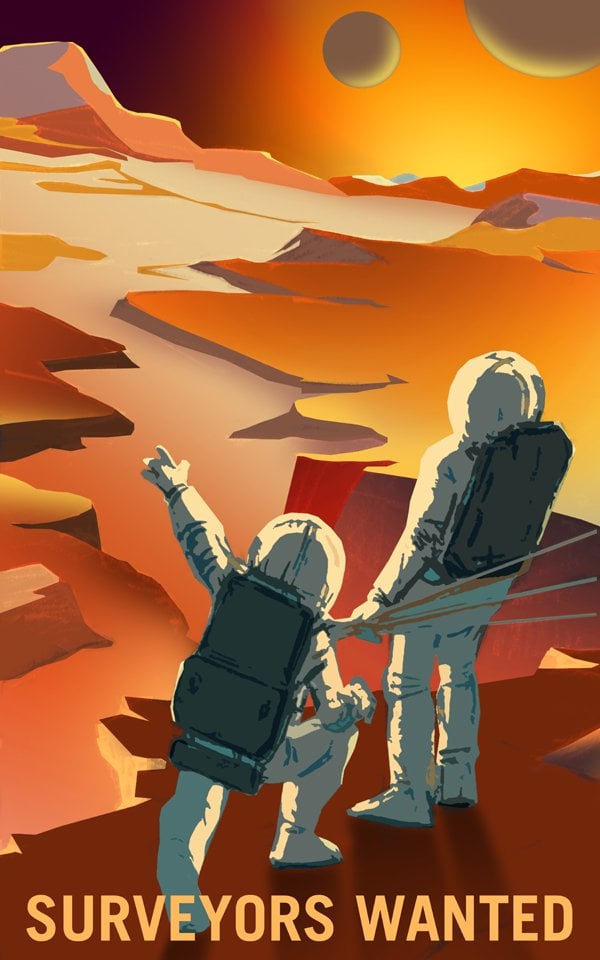 Surveyors Wanted To Explore Mars And Its Moons
Have you ever asked the question, what is out there? So have we! That curiosity leads us to explore new places like Mars and its moons, Phobos and Deimos. Just what lies beyond the next valley, canyon, crater, or hill is something we want to discover with rovers and with humans one day too.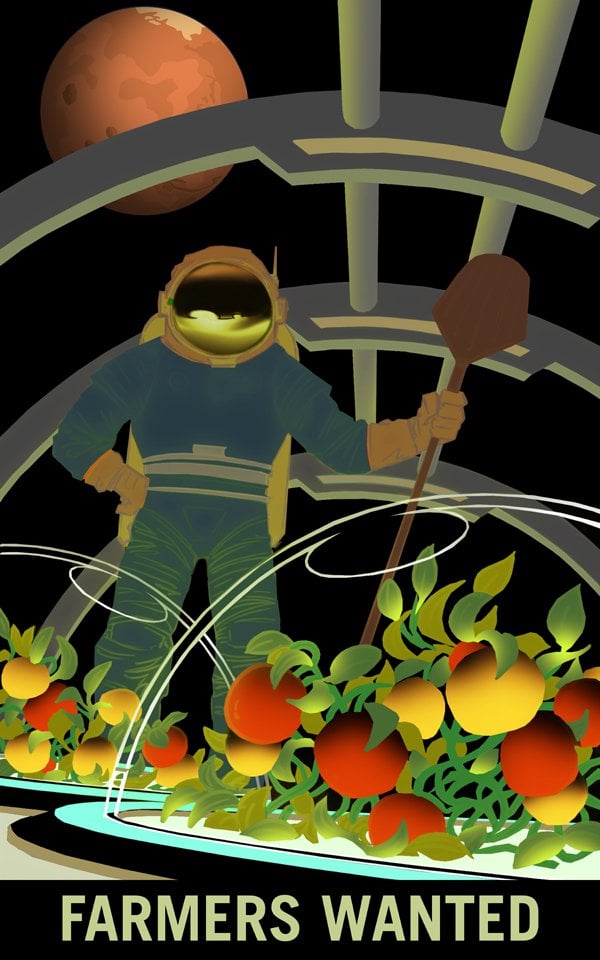 Farmers Wanted For Survival On Mars
Got a green thumb? This one's for you! In space, you can grow tomatoes, lettuce, peas, and radishes just like you would find in your summer garden. New ways of growing fresh food will be needed to keep brave explorers alive.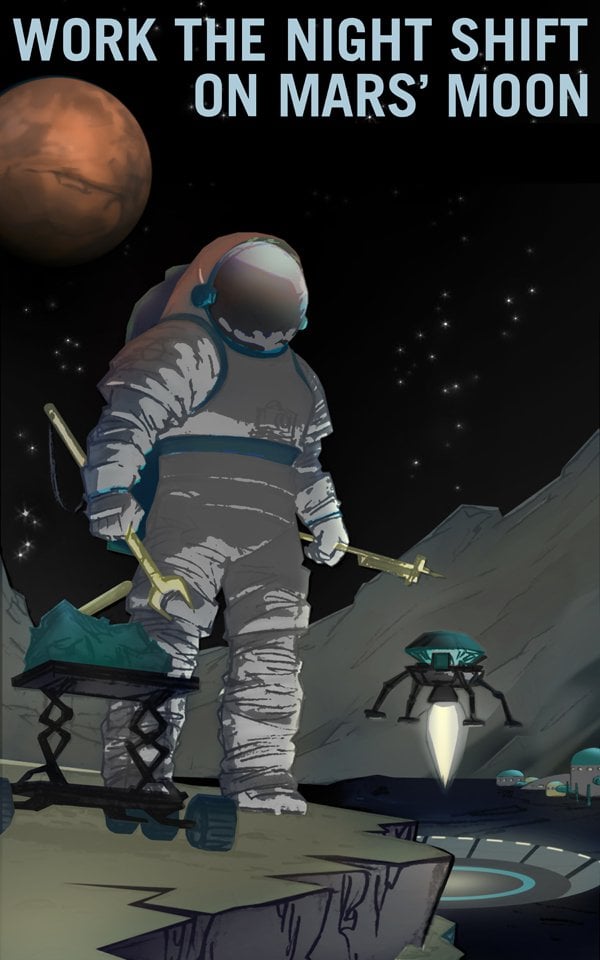 Work The Night Shift On Martian Moon Phobos
Night owls welcome! If you lived on Mars' moon Phobos, you'd have an office with a view, mining for resources with Mars in the night sky. Settlers below on Mars would see Phobos rise and set not once, but twice in one day!
Explorers Wanted On The Journey To Mars
Hike the solar system's largest canyon, Valles Marineris on Mars, where you can catch blue sunsets in the twilight, and see the two moons of Mars (Phobos and Deimos) in the night sky.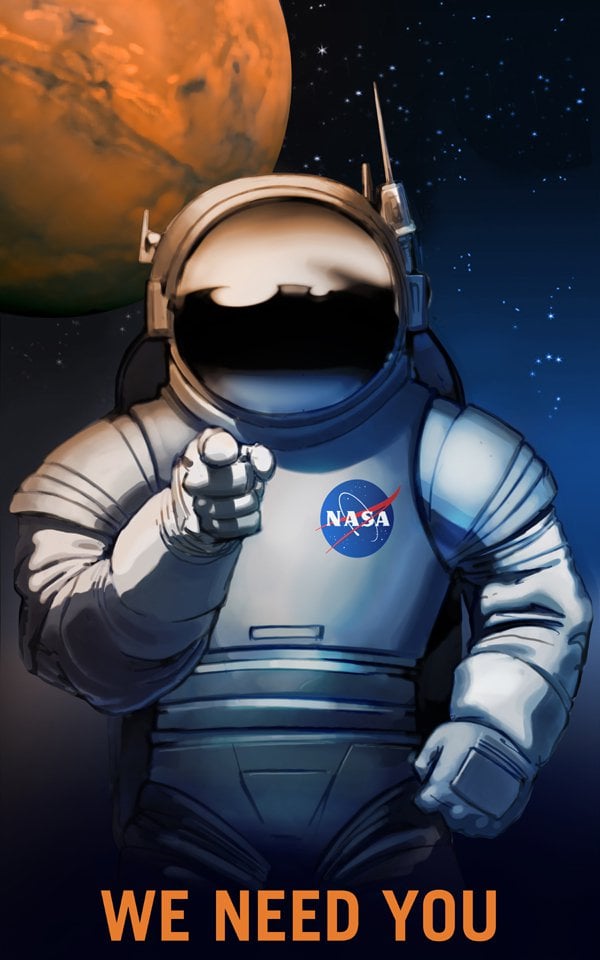 We Need You
We need many things for our Journey To Mars, but one key piece is YOU!
---
Post Last Updated:
October 6th, 2016
| First Published:
July 1, 2016
| Subscribe to
Blog
with
or
Surreal Tilt-Shift Versions of Vincent Van Gogh Paintings
Reddit user Melonshade, created and posted a series of surreal images of Surreal Tilt-Shift Versions of Vincent Van Gogh Paintings, as though being viewed through a tilt-shift lens.
Reddit can indeed be an exciting place to find new forms of graphic and visual inspiration. 
Melonshade explains, having been inspired by image manipulations previously created by Serena Maylon, on Artcyclopedia.:
I saw this a while back and it inspired me to try it myself, this is the outcome!… I haven't edited anything besides the blur.

Many of his later paintings are much brighter and more colorful than the rest.

I read that he started to use more colours because he wanted to paint things the way he saw them, not the way they were.
When I first saw the title of this post on Laughing Squid, without having first seen the images, I wasn't expecting an awful lot.
However, the tilt-shift effect on these masterpieces really does add a whole new level of beauty to Van Gough's paintings.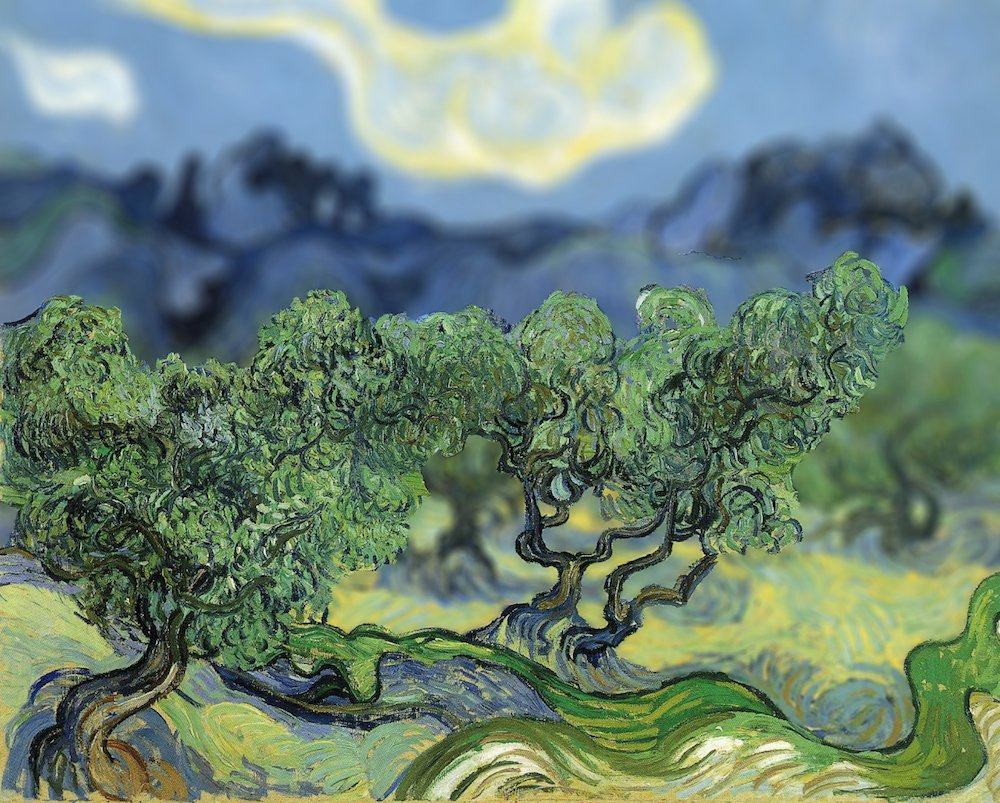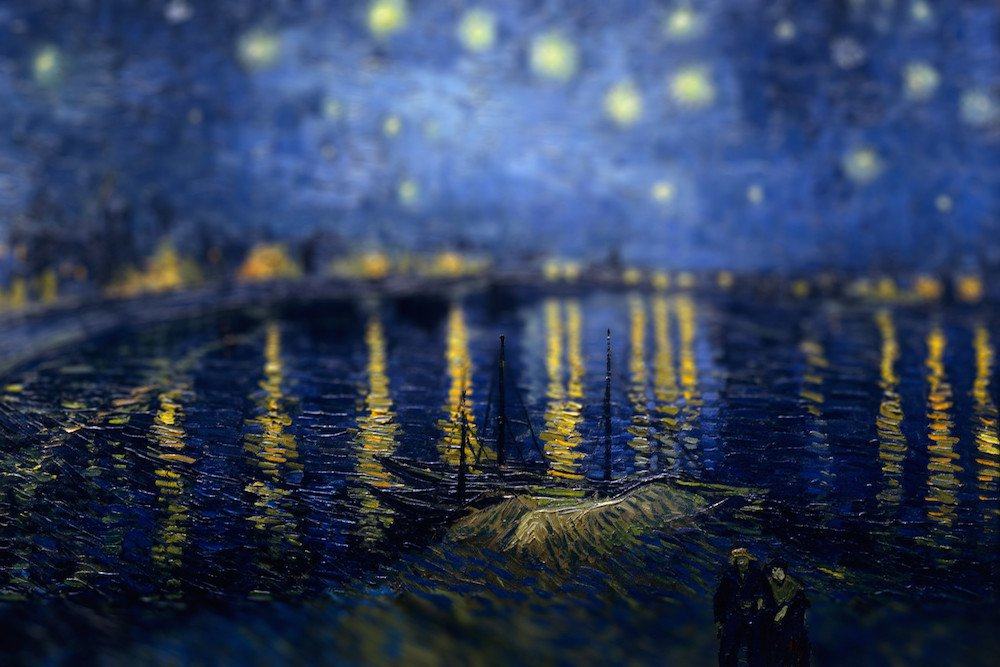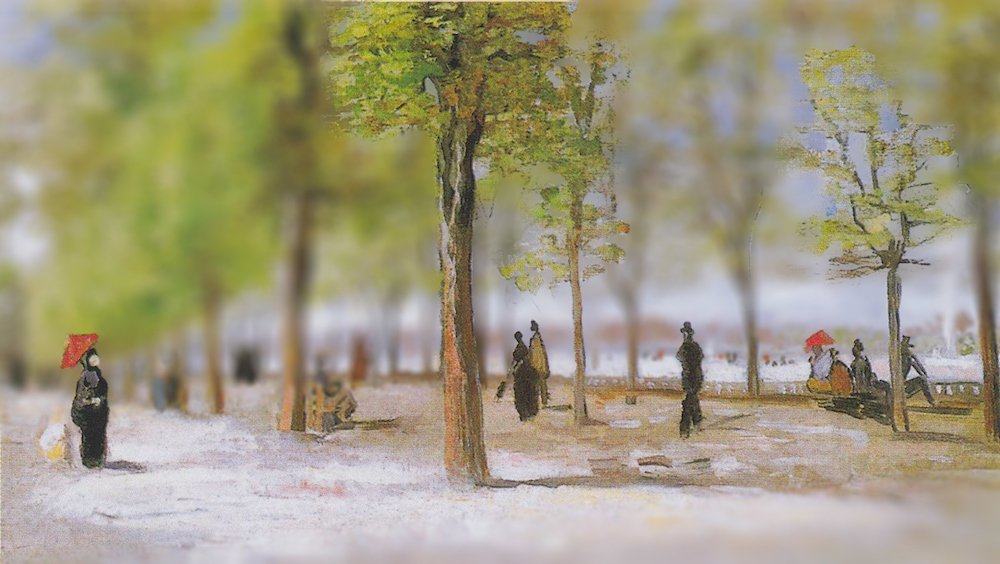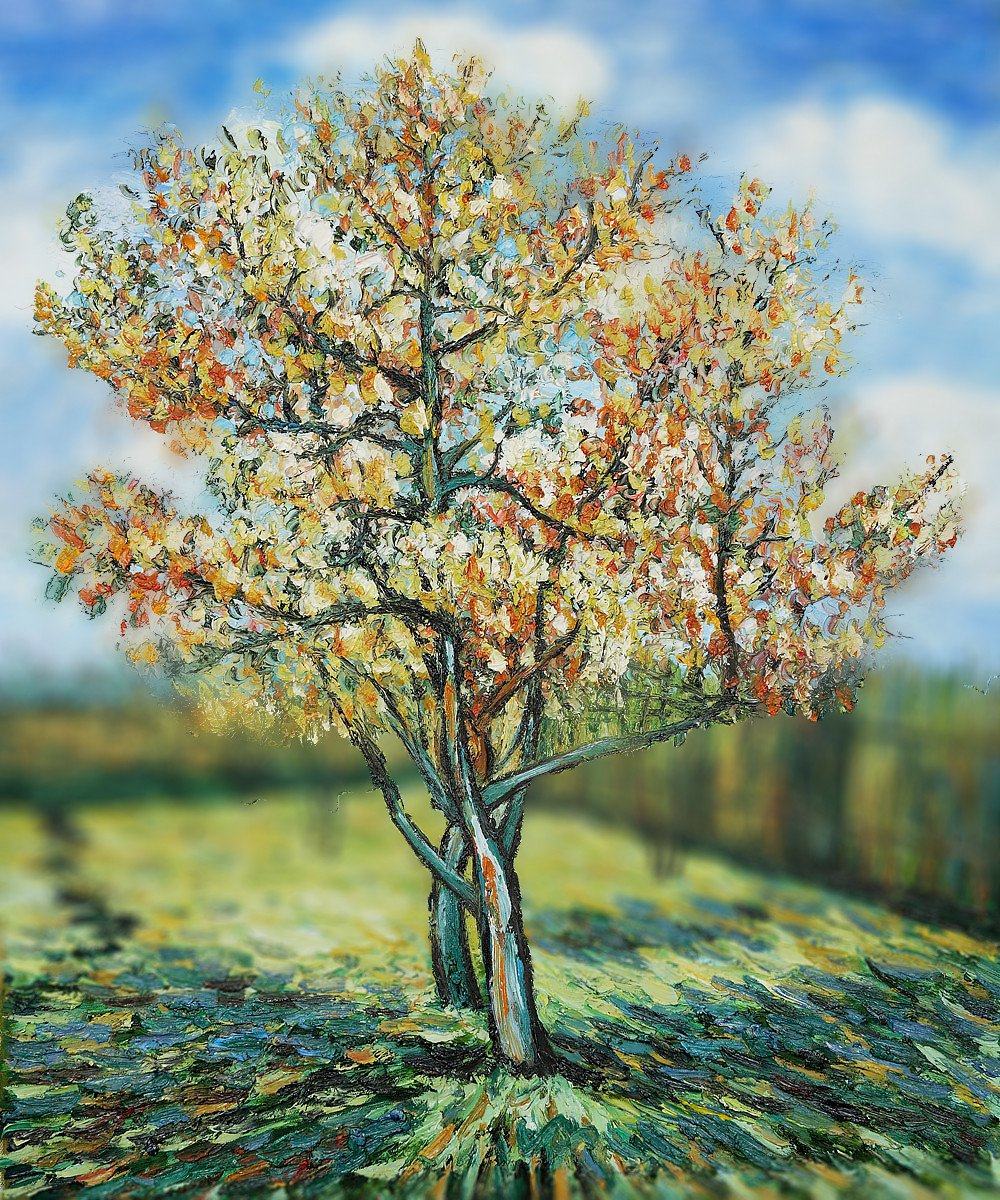 © 2006-2016 All Rights Reserved
The Logo Smith: Logo & Brand Identity Design Studio, with 25 Years Experience,
in Cahoots with, The PR Room - Public Relations Agency: Tech, IoT & Smarthome PR Services.

Graham Smith: 10 Badgers Copse, Seaford, East Sussex, England.
Tel: +44 (0) 7816 527 462 - Email: [email protected]