All Archived Posts in Tips & Advice
---
Post Last Updated:
March 23rd, 2017
| First Published:
March 23, 2017
| Subscribe to
Blog
with
or
This infographic, designed by Market Inspector, presents 9 simple logo tips to consider in order to create a great logo design for your business.
An innovative and memorable logo design is one of the most valuable graphic design assets a company can ever have.
Due to the fact that business success relies on it's customers and their loyalty, it is important to create a design correctly the first time around.
Rebranding is undoubtedly a long and complicated process, so brand identity should be reflected clearly and transfer the core message to the audience from the first encounter.
---
Guest Post by Ruta Jokubaityte:
"9 Simple Logo Tips for Designing a Successful Logo for Your Company"
---
9 Simple Logo Tips for Designing a Successful Logo for Your Company
1. Brand identity knowledge
The logo should be based on the vision, values and goals of your business.
Alignment with the marketing communication strategy and target audience's needs is crucial in order to match the actual positioning on the market.
These considerations should be the starting point of the design creation process.
2. Turn to basics
As many graphic designers would advise, the primary attention should be kept on clarity of the design.
Qualities like simplicity, consistency, recognition and persuasiveness should be reinforced. Avoidance of overly complicated design is a good strategy to follow in this case.
The same applies to your brand's web design which needs to be user friendly and enhance customer experience with the company.
3. Key to success - being authentic
Competitor analysis and knowledge about the trends is always beneficial but should not be the main focus.
If you want your business logo to stand out and shine through the cluster of brands, then  try to have something that others do not.
Instead of following a certain trend, one can break the rules and create something unique that fits well with the company identity.
Being just a follower will always leave your brand a couple steps behind.
4. Personal design process
Pursuit of creative ideas and implementation is never done in a straightforward way.
Adjusting the design process to your own working style and way of thinking has the benefit of efficiency.
For inspiration, the steps of the process can be:
Briefing and setting the direction
Online research for visuals
Keyword research
Sketches
Reflection and revision
Final drawing.
5. Be comprehensive and detail-oriented
Make sure to check the look of the design in different formats, even the ones you might not even plan to print.
For example, on t-shirts, websites, banners or business cards, they might provide a very different look from what you may have expected.
Additionally, the color psychology and its application are also one of the aspects to consider.
Catchy, and at the same time balanced design, color choices have certain effects on people's perception and expectations of the brand.
6. Avoid banalities
The most innovative and interesting ideas do not come in the first brainstorm session.
The initial filtering and deeper exploration process is necessary to have something truly unique.
Such popular visuals, for example, use the thought bubble for 'chat', or shopping cart for 'retail'.
These are definitely over exploited ideas, which in the consumers' mind no longer have an element of surprise, they have also lost their memorability factors.
Due to clichés, logo design does not bring any extra value that is expected, and the brand blends into the big pool of other similar visuals.
7. Conduct online research
A good old-fashioned keyword research should be implemented to generate ideas.
Nevertheless, make sure you know the limit and stop the research once the 10 of the most relevant and appealing designs are gathered.
Those designs should be collected having the brand values and identity in mind.
8. Mind map technique
Mind-mapping technique is used for filtering and expanding ideas further until they are fully developed.
A range of different idea combinations can be found after the keywords are moved to the mood board - an arrangement of images, text or materials to evoke a certain style.
This way something completely new may emerge.
After mind-mapping,  try to run a quick search and check whether a similar logo already exists.
9. Sketching
Pen and paper: your best friend for quick ideas.
Do not start working on a computer right away since it will be less flexible.
Furthermore, keep all the sketches since these are a great source for ideas. This is especially relevant for creative people such as designers.
If you are not an artist or designer, after sketching out your logo ideas, it may be good to hire a professional graphic logo designer, or a skilled logo artist to help you make your final logo.
---
Guest Post by Ruta Jokubaityte
"9 Simple Logo Tips for Designing a Successful Logo for Your Company"
---
---
Post Last Updated:
September 27th, 2016
| First Published:
September 27, 2016
| Subscribe to
Blog
with
or
Received an email from Toni Bellerby the other day, asking me: "How Do I Copyright my Logo Design and the Commercial Font I Used?"
"How can I copyright my logo design if it's using a commercial font that has it's own copyright from the font designer?"
I've actually never looked at it like this, but can now see how it might look a bit confusing.
It's a good question, and comes with an easy answer, but first I do need to via the long route, that is, a long waffling answer.
So to recap: If a commercial font you have legitimately purchased is protected by the font designers own copyright, how can you as a designer, also then copyright your logo design that uses said font?
How meta. :)
A Little Primer on Font Licensing
First off
Before asking the question: How Do I Copyright my Logo Design? We first must look at font licensing.
When you have found a commercial font you would like to use for your clients logo, you need to first check that the Font Licensing (created by the font designer and/or type foundry) allows you to use the font for commercial use.
Remember that buying a commercial font DOES NOT automatically allow you to use that font for any and all commercial uses without restriction.
Note 'without restriction'. Some commercial fonts have little or no restrictions, so you can safely use the font, as you see fit.
In actuality, to confuse things a little: some free fonts that you might download, often come with heavier restrictions than commercial fonts; that you have to get permission to use the font for commercial use. You might not even be able to use it commercially at all.
However, some commercial fonts 'do have restrictions', and this varies from font-to-font.
An example of a 'restriction' in a commercial font licence, might be along the lines of: if the logo is to be used where  a worldwide audience, like a website, then it is likely you may have to upgrade the license, to cover this form of use.
Or, if the font is being used for a lower-key audience, then you might be covered by the standard licence.
I can't go into detail on all variations of font licensing restrictions, but I will say: don't assume that buying a commercial font will give you carte-blanche to use the font however you'd like.
You must check the fonts licence to determine if and what licensing restrictions there might, or might not be.
That's your due diligence as a graphic designer.
Secondly
You need to have have legally purchased said commercial font that you plan to use for your clients logo design.
If you've not purchased said commercial font, and are using it in your logo, then you are a VERY bad person, and deserve whatever bad things come to those by way of illegally using a commercial font.
The Answer to: How Do I Copyright my Logo Design and the Commercial Font I Used?
So, assuming you have done your due diligence RE any possible font licensing restrictions, AND have purchased said commercial font…
You are now free to safely transfer the copyright of the logo design to your client. I use a Transfer of Copyright form for my clients.
That's pretty much all there is to it.
You are not so much trying to copyright the font, because that's not really yours to copyright.
What you have actually done is buy the rights, by means of a licence, to use the font.
The meat of it, as detailed above, is the most important bit: making sure you check the licence for whatever font you decide to use for your logo, website, stationery etc.
Once you've done that, and are fully aware of any possible restrictions with the font licence, then you are good to go.
A Final Thought
Are you buying the font, or is your client?
A few added thoughts to bear in mind.
If you are purchasing the font on behalf of your client, but intend to recoup the costs later in an invoice, then you ought to register the font licence in your clients name.
Myfonts for example, when you go through the check-out process, allow you to specify who's name the font licence should be in, regardless of who is initially paying for, and downloading the font.
This is really a topic for another post, as there's more to it than a few paragraphs.
So I'll follow this post-up with exactly that: more information relating to: who's name should be on the font licence?
Thank's for watching.
---
Post Last Updated:
September 14th, 2016
| First Published:
September 7, 2016
| Subscribe to
Blog
with
or
The Client Project Budget: Just one of a few tricky, and challenging, aspects of being a self employed freelance logo designer.
Well OK.
It's not tricky if a potential new client appreciates and understands the value of good creative work, as well as the importance and value of a quality logo brand design, and provides you with a whopping budget that you could almost semi-retire on…
I'm specifically talking about receiving a new work Enquiry, from a potential new client.
For a brief moment you're really excited to get that new enquiry; it may have been a few weeks since the last one, and you're scratching in your pockets for all the loose change you have.
For the first few seconds of reading about this new potential logo design job, you're still excited; it sounds like a really cool and interesting job to design a logo for.
But then…
But then you see their allocated project budget, and a little bit of your soul and sense of self just melts away.
Worth mentioning: this doesn't automatically mean the client doesn't value good skill and workmanship; they could well have the greatest respect for your skill set, but not every client does have the funds that we'd ideally need to do the best possible work.
Then there is the flip-side: the client who expects the world for the smallest possible outlay.
What Do You Do?
So you could just bite the bullet, and do a Proposal for the amount the client has indicated.
You know it's worth more, but maybe things are really tight your end, and you're just thankful for ANY job at this moment in time.
Sure, you still take the job on, but are forever resentful of the client, and this can ooze itself out into the quality of work you do, and that's not always a great thing.
Worse still: you could just turn the project away because you don't feel happy about asking the client increase the project budget.
So is there a solution?
Freelancers: It's OK to Ask a Client for a Bigger Project Budget
It's absolutely OK to ask a client to raise the project budget if you feel that the brief warrants it, especially if you feel you could really enjoy the working on this logo.
In my experience: clients putting down inadequate budgets, for whatever the reason, is quite common.
I've now become accustomed to replying back to the client, with a counter offer on the table.
I don't like turning away any job, so I'll always now ask the client if they have the means and resources, in which to raise the budget.
I'll obviously explain my reasoning to them, so they at least know I'm just not trying to milk-it
It's really very important you can sincerely justify the extra cost to them, otherwise it's just not worth going down that road.
Give the client a Choice
Sometimes their specificed budget is kinda on the line. By that I mean: the budget they have specified is 'OK', but if you were able to have just a little bit more, it would mean you could spend that little bit more time, which you know would be of value to the design process.
Sure, you could do the job for this budget, and you'd be very happy to do so.
However, if they client was able to compromise somewhat, then it'd mean you could spend just that little bit more time: exploring other avenues, adding that final layer of polish, not rushing it, etc.
In these cases I give the client two Preliminary Proposals: the first one has the budget that they initially suggested; the second Proposal has the amount I feel would be a more overall reasonable price.
I don't always send the same worded email, but a recent email I sent went something like this:
Hello John
Firstly, thank you for reaching out to me and considering me for your logo design needs, much appreciated. Also, thank you for taking the time to fill in my brief, which I have attached for your records, along with the Preliminary Proposals.

So you'll see that I've actually included two quotes: one for £850, and one that covers the £850 - £1500.
I'll just quickly explain why:
For a project such as this, and with the information based in the brief, I'd usually be looking to budget closer to the £1000+ range.

When I read a brief, and I feel that raising the budget would be of value, then I do feel it is important to at least mention this to the client.

It's not so much that I can't do the project for what the client has indicated; it's more that I could do a more thorough job if there was more time available to me, in order to do the best possible work for my client.

Unless there is some major discrepancy in the brief and a clients proposed budget, I always try to honour what the client has selected for their budget.

I will therefore very kindly ask: if you do have the means to move 'upwards' in your initial budget range £550-£850, then it'd certainly be appreciated, and would certainly be beneficial to the project.

I of course understand that this is a big ask, so please be sure I'm not trying to do anything underhand.

I will stress that I am completely happy to do the project for the £850, should you not have the means to increase the budget—If I felt I could not do the project justice, for a certain amount, then I'd not take the project on—but allowing for more would give me the extra time investment I feel this project could certainly benefit from.
Please let me know your thoughts on the above, and If I can be of any further help at this initial early stage, please do not hesitate to shout.

Look forward to hearing from you soon,
Kind Regards
Graham Smith
In my experience, the client has nearly always been very happy to increase the project budget, if they are in a position to do so.
This not only makes the project more attractive, it also helps establish some honesty and openness with the client, which I feel is really important.
It's the way you ask
Obviously, this only really works if you ask nicely, and justify the rationale behind the request.
It's important to ensure the client doesn't feel they are being 'coerced' into raising their budget, but that they full understand the value and positive reasoning behind paying more for your creative services.
If you ask nicely, then you really have nothing to lose. I don't think a client would ever begrudge a designer from being open and honest, especially if you provide them with options.
If you have any questions on the above, then please feel free to leave them in comments below.
---
Post Last Updated:
September 14th, 2016
| First Published:
August 25, 2016
| Subscribe to
Blog
with
or
Some of you designers' may already be familiar with a few very challenging problems that I've experienced with VERY unscrupulous clients, and a very rigid and 'you are guilty until proven innocent' approach by Paypal.
Some of my top-tips are at the end of this post:
Several times last year, after completing several freelance logo design projects—in one case the client actually stating that my work was good, and was just what she was looking for—subsequently filed an 'Item not Received' dispute with Paypal.
The long and short of this means: Paypal immediately put my funds on hold, and actual debited my Paypal account with the amount being disputed, which in one case was £1000, until the dispute is resolved.
Resolving these disputes is incredibly time intensive, very frustrating, and so stressful, not to mention he financial burden.
If you feel that the client will win the dispute, even though you have proof that they DID indeed received the logo designs after spending a solid month on the project, then this obviously leaves one very financially ducked.
I'm happy to say that in each case, after I submitted a considerable weight of evidence in my favour, the disputes were finally resolved in my favour.
The process took weeks to resolve, so that's a lot of needless stress to be dealing with when you're trying to work with other much nicer clients.
Not the end of the Story
After seeing that a VERY small minority of clients tried to screw with me, ultimately trying to get a logo design for free, I decided to limit my use of Paypal to receive project payments for new work.
However, I would still use it on very few occasions: mostly when I had a good previous relationship with a client, but also using a more bullet-proof contract, and work-flow (to prove that I had done my job, and that also to prove the clients have also seen this work).
Surprise
Last week I woke up to find an email from Paypal: one of these past 'clients', even though they'd tried to get a full refund from me by filing a dispute, which inevitably went in my favour, that the client had now decided (a full year on) to file yet another dispute.
Apparently they weren't happy that their scam backfired, so wanted to try again!
This time they were using a chargeback process on the debit card, issued from their bank, which they had used to pay me, which was linked to their Paypal account.
This was a total surprise, and frankly shook me to the core.
Once again, I was now £1000 down in my Paypal account, and once again I had to provide proof that I had indeed done my job, and delivered the final logo designs etc.
That I had already been completely vindicated the first time around, it apparently means nothing when a client decides to go through their bank, if they had used their linked credit card.
In this case Paypal are basically supplying all the proof/evidence that I submit, back to the clients bank, and then the case is dealt with with Paypal an intermediary negotiator.
I'll leave my upset ramblings there, because the whole system with Paypal is so messed up when a 'buyer' decides to pull a fast-one.
A Fair Warning
I'll end with a big warning to any of you freelance graphic and logo designers, who still use Paypal to receive payment.
There is no guarantee that a client may choose, at any time, to file a Dispute, not once, but twice (with apparently no time restrictions in place, and even if the first dispute was settled in your favour, which is just utterly ludicrous.).
Even if they have said they were completely happy with the work.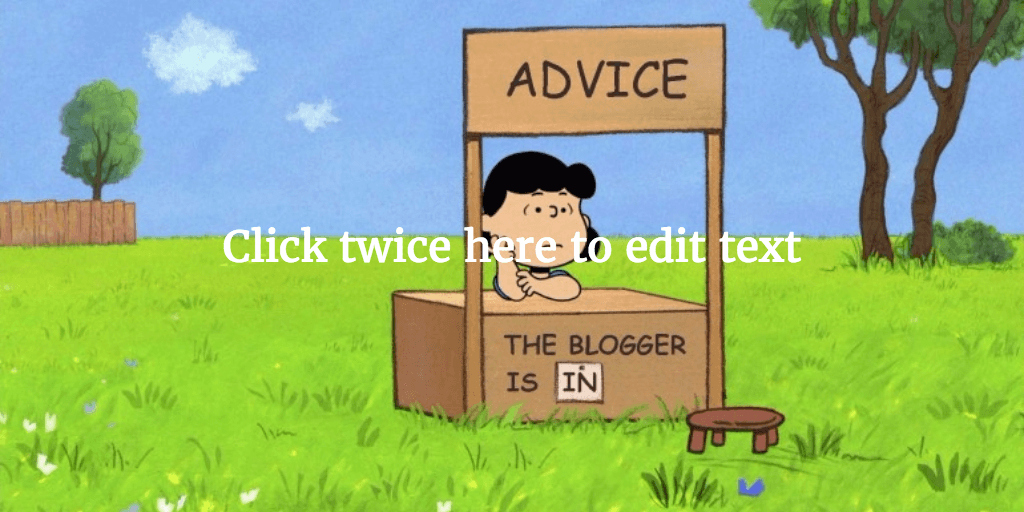 Some Tips to Avoid being Scammed by a Client
There are a few things you can do to protect yourself, in order to help yourself provide the evidence needed to show Paypal in such a situation.
Use a project management application—I use Cageapp.com, that allows both the designer and client to add comments, and also 'Approved' notes to any design.This basically shows Paypal that the client had indeed seen your work, and that you were doing what you were being paid for. Even better if you can get the client to 'sign-off' on an idea during the project.Without showing the clients comments that had expressly stated she had both seen my ideas, and also liked them, I'm not sure I would have won the dispute.
Keep all emails (sent and received), take screenshots of any correspondence that show the client has been seeing your work, your progress and any positive comments and/or feedback they have given you.
Ensure they have signed acceptance of your Contract and/or Terms of Conditions, and ensure you get a copy of this signed documents before starting.I use Bonsai to provide my digitally signed Contracts, that has several clear clauses/explanations of what will happen if a client decides to 'play dirty'.It's shame one feels the need to do this, but it sends a message.
Based on this recent 'Chargeback' fiasco, you're not even really safe using Credit Card services like Stripe etc, as you're still open to a client deciding to file a Chargeback dispute, leaving you in exactly the same position as I am at the moment.The only real safe option is to use the tried-and-tested Bank Transfer, Cash, Cheque, PO, Western Union, etc for all monies sent by your client.
An obvious one is not to use PayPal, but this is not always convenient for many designers etc.If you still need to use Paypal, then if you adopt the above, although you'll not avoid having a 'Dispute' being raised, you will be in a good position to win the Dispute with the evidence you have, such as I have on two occasions.
Rest assured, once this current dispute is resolved, either way, I'll absolutely be termination my PayPal account, as not knowing if a client from last year, or year before suddenly decides that they need some money, and tries to file a Chargeback dispute from their bank via PayPal.
I simply cannot live with that uncertainty any more.
Any questions you want to ask, or any other tips you can share, then please do so in comments below.
Previous Posts on Paypal
You'd think with all my bad experiences, and rants and moans, that I'd have learnt my lesson by now, but I'm simply too trusting, and hate to think the worse in people.
However, this current situation has completely thrown me over the edge, so no more 'trust' with Paypal.
---
Post Last Updated:
September 14th, 2016
| First Published:
August 18, 2016
| Subscribe to
Blog
with
or
Freelance Graphic Designers: How do you Find New Work and Clients?
Thought I'd poll all you freelance graphic designers, logo and web designers out there, and see how you all collectively find yourself new clients, or how clients find you.
I've opened up Comments below, so please take a moment to share your various strategies.
Hopefully you'll like to share any methods that you employ in your quest to make yourself findable to potential clients, such as:
Google Search, Blogging, Social Media, External Portfolios, Paid Freelance Directories & Showcases, Paid Ad platforms like AdWords and Facebook Ad's, Local Press Advertising and Marketing.
How do you help potential clients find your design studio, how do you help yourself be found amongst the ever increasing number of freelance designers and design studios?
My Basic Strategy
I for one mostly have bene able to rely on Google, through many years of blogging. It seems the majority of my client clients still find me via Google Search.
Some clients find me on Portfolio platforms like:Behance, Coroflot, and Dribbble (paid-up Pro member), whilst a small percentage find me on LinkedIn, directly on Twitter and Facebook.
Some new leads come from word-of-mouth, recommendations and the occasional repeat client.
I do dabble with the occasional Paid FaceBook Ad campaign, but that's mostly to just help overall awareness; Sowing the seeds so-to-speak.
There's no doubt that over the last few years, it's become dramatically harder to find new clients just due to the sheer scope of competition.
There are many any new freelance logo and graphic designers arriving to compere for work each day, not to mention the heavy competition from crowdsourcing sites like 99Designs and Crowdspring.
If you're of a generous and helpful disposition, then it'd be great to hear how you look for, and get new clients.
The Challenges Facing Freelance Logo Designers and NDA's
Thought I'd share a letter I once wrote to a client, regarding some compromises on an NDA (Non Disclosure Agreement) I was asked to sign, for a logo and brand identity project.
The challenge was that my client was an 'agency', acting on behalf of their client.
My role was to produce 3-4 logo concepts, that 'my' client would show their client. Their client would then choose 1 of those concepts for us to move forward with.
I felt it addressed a number of issues that I had been worried about before in other, but had not had the 'courage' to raise them with the client.In this case, I just felt I needed to raise these recurring concerns.
I'm very glad I did, as the client is question was only to please to accommodate my suggestions, which made it all the easier.
I have since added these points to a Contract template that is used in response to signing any further client NDA's.
The biggest lesson learnt here: Don't be afraid to question the NDA, if it doesn't 'flow' with your own contract, or way of working.
Note: I've pretty much just copied and pasted this letter as I wrote it, but obviously removing names etc.
The NDA Letter
With reference to your NDA and contract: I do have my own contract, but this may conflict with some of the aspects in the NDA, which isn't a problem as I can change it as required.

The main topic of interest: relates to 'Ownership of Copyright' of the logo design ideas submitted to you, and also my usual approach of putting my finished logo and graphic design work in my portfolio.

Ownership of Copyright

Typically, with OoC (Ownership of Copyright), this automatically passes from me to you once the balance has been paid ( I do also sign a form that I send clients showing Transfer of Ownership)

It is at this stage when I'd usually release the final digital files, concepts to the client.

No final balance; no final files or Transfer of Copyright.

One Logo Design Idea

The other issue is that the client will only always get the copyright for the one chosen logo design, and none of the passed-up previous concepts, ideas, sketches etc. 

In this case, the NDA would conflict this rule of mine as I am to present you with 3-4 logo concepts which you are to show to your own client.

If your client doesn't go with any of the ideas, then this is a bit of a grey area: you would have 3-4 ideas, that you've paid for, but yet I would ordinarily only allow for 1 idea in relation to Transfer of Copyright. 

This is meant to protect me from a client using any of my previous ideas, that they've previously passed up. I might have created countless sketches and vague concepts, maybe a handful of more polished digital ideas, but my client will only ever get ownership of the one chosen idea.

I'd need to make some kind of provision that you are not permitted to use my concepts (except 1, as you have paid for that) for other works'/clients' if your client doesn't select any of mine.

Also, this would apply if your client does choose an idea, this means the other remaining concepts cannot be used or repurposed, by you, for other clients/future projects etc.

In Conclusion

• If your client awards you the pitch, and we get the go ahead to progress with one of the concepts, only this 1 logo design concept would be covered by the Transfer of Ownership of Copyright. 

The remaining logo concepts remain my ownership, but I'd adhere to the NDA and remove any mention/reference to the clients brand name etc, obviously. This would allow me to repurpose a logo mark, for example, that they passed-up, for another client. Not clear at this point if the Ownership of the chosen concept eventually goes to you, or to your client.

• If the client doesn't award you the pitch, then you are only permitted to use/repurpose one of the concepts I've created, for any other project/client you see fit in the future. You'd  just need to let me know which one, and I'd arrange the Transfer of Copyright etc accordingly.

Showing of Client Works

Typically, after a project is complete, and the client is happy etc, then I'd put the logo design on my portfolio, external portfolios, and usually blog about the project etc.

I understand the NDA prevents me from doing this initially, but I'm not sure if this is a 'forever thing', or time limited?

So for example: you win the pitch, and we work on a final version of the logo. Would I, at any point in the future, be able to put this design in my portfolio?

Sorry for all this, but I've been burnt before, and seen other designers' in a similar position see a number of their 'unwanted' concepts actually being used.

I hope this all makes sense, and feel free to suggest edits/amendments, then I can include this in my Contract and send it to you for your approval, along with the Invoice.
---
Post Last Updated:

September 14th, 2016

| First Published:

March 31, 2016

| Subscribe to

Blog

with

or
Logo Designers: Don't Promise Deadlines
As a graphic designer, I'm sometimes asked to 'promise' an urgent deadline as well as providing a logo design the client loves: Don't Promise Deadlines.

Somethings one can promise; other things, however, would be foolish and irresponsible to promise.

When a client asks me to promise, guarantee, or even stipulate in the contract, that the project will be completed by a certain date, I absolutely refuse to make this promise. Not because I'm being awkward; because I simply cannot keep that promise.
As a Graphic Designer, what shouldn't I Promise a Client?
So this is easy: don't ever promise a client that you can 'finish' a logo design project by a certain date.

If a client is really pressing you hard to commit to a deadline, you still need to try and avoid getting tied up with promises that are almost impossible to keep, or certainly guarantee.
But Why Can't I Promise This?
There are various reasons that make it almost impossible for a graphic designer to promise, and guarantee, that they'll have a logo design, that the client likes, by a fixed date. Even more so if the schedule is urgent, or needed in weeks, rather than months.

The main reason, that's beyond a graphic designers control? You can't usually foresee, with absolute certainty, which idea a client will really like.

So if you can't know when/if a client will like any submitted ideas, how can you then guarantee that you'll come up with something they'll like by a promised deadline?
What Can I Promise then?
You can promise that you'll have either a set number of logo design ideas, or a at least a few by a certain date. This is much more realistic, and is certainly something you can promise.

I'll promise a client, without any doubt, that I'll have at least one idea, and likely a few ideas, by the clients deadline.

What you can't promise, off the back of this, is that the client will like any one of those designs. 

I'll make it abundantly clear that: my promise of delivering logo design ideas by a deadline, isn't the same as: promising the project will be completed by that deadline.

I'll also make it very clear that: I'll obviously try my very best to meet any suggested deadlines, but the client must be aware that the project could well run past their ideal deadline, and to make accommodations for that.

The shorter those deadlines are, the less likely the design will be as well researched and thought out, as one that doesn't have restrictive deadlines.
Keep it Real
When all is said and done, we graphic designers are mostly not miracle workers, when it comes down to the VERY subjective nature of graphic design.

We cannot usually predict how a client will react to any presented design, and we certainly shouldn't make promises that we simply cannot keep, even if we really feel we are the best logo designer in the world.

Remember: By all means promise a client you'll have x-amount of ideas by a deadline, but you cannot promise that within this initial bunch of ideas, will be one the client likes.

Don't Promise Deadlines: It's just not a wise, or appropriate thing to promise.

The very least you'll have some constructive feedback to work off, and hopefully you'll have narrowed down the creative directions that you can take. Once the client sees you are working, and delivering evolving ideas, this is usually enough for the client to ease of the gas pedal, and give you the time you need.
---
Post Last Updated:

September 14th, 2016

| First Published:

March 21, 2016

| Subscribe to

Blog

with

or
During 2015 I experienced three unfortunate situations of unscrupulous clients trying to pull a fast one on me: Specifically, filing a 'Item not Received' dispute with PayPal.

This was after I had showed the client a number of logo design ideas, and had obviously spent my valuable time on their project: close to three weeks.

It is clear to me now, that some people do believe that they can get free logo designs if they pay using PayPal; once they have seen the ideas, can then file an 'Item not Received' dispute, with the goal of getting a full refund.

Leaving you, the graphic designer, very much out of pocket.

The immediate result of a client filing 'Item no Received' Dispute is that the amount the client paid you will be taken out of your PayPal account, and help by PayPal as the dispute is investigated.

This can lead to all sort of financial complications depending on how much the dispute is for, if you rely on eBay to sell goods, and just general stress and anxiety.
Using PayPal to Receive Client Payments
Using PayPal to received client payments for graphic design services has started to become synonymous with being a quick way to being ripped off.

Fortunately, from my past experiences, I can tell you there is a way for graphic and logo designers to actually prevent PayPal from siding with the client in such disputes.
Tangible and Intangible services/products
There is one major thing you must do in order to protect yourself , and to ensure that even if a client does decided to file this dispute, than you'll ultimately end up with PayPal siding with you, leaving the client very much red-faced.

First, just a little clarification on what PayPal calls 'Tangible & Intangible' services and products.

The client is paying you for a creative service, that is mostly based on: subjectivity and uncertain timelines for project completion.

You can't really define, or even promise to a client, the exact 'look' of the design at the start of a project, neither can you really be 100% sure that you'll come up with that winning idea by a certain date. (You might be able to say you'll have an idea by a date, but you can't control if the client will like it, and if they don't, then this will add more time to the project.)

You're rarely be able to post, and prove a confirmation of posting/delivery of said logo design, simply due to having nothing to actually post (unless you print out copies of the designs, and post these etc).

You are providing, and selling, a creative service that cannot be filed under the same as, say: selling digital downloads of a book; prints, artwork, photography, paintings etc.

In these cases there is a clear 'item for sale', and if the seller doesn't deliver, then the buyer can rightfully make an 'Item not Received' dispute.

This is where a lot of people get confused with PayPal, and what is covered under their Seller and Buyer protection schemes.

It used to be that most 'services' with Intangible services/products were simply not covered by PayPal's Buyer Protection schemes, but recently PayPal has tightened up on this.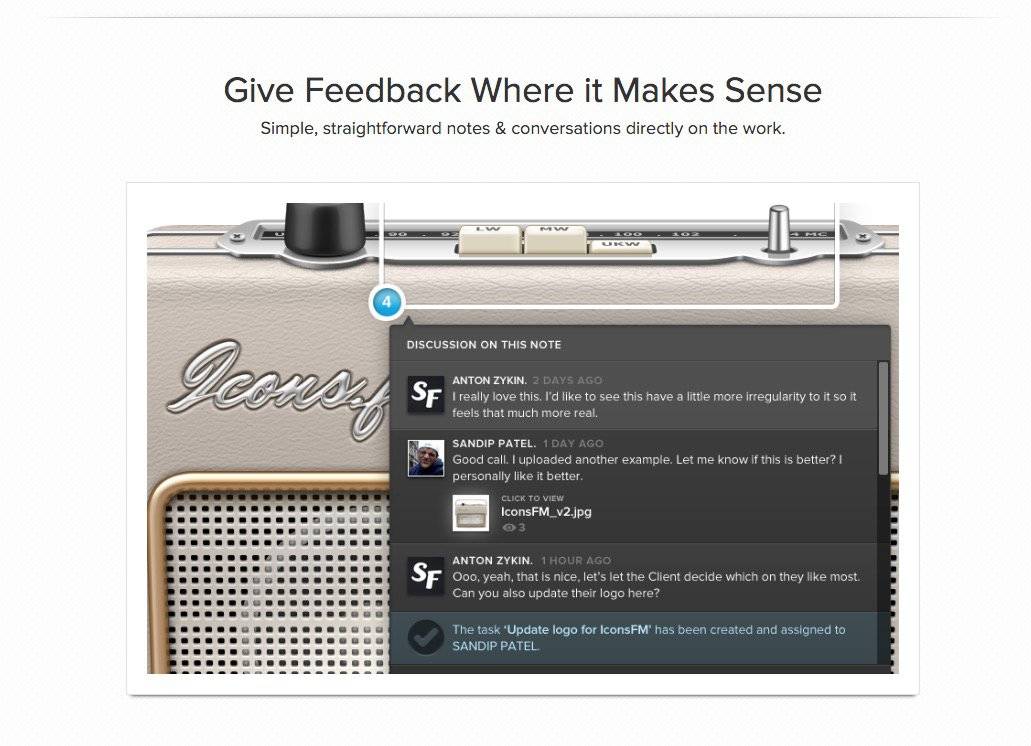 How Does a Graphic Designer Avoid Losing a PayPal Dispute?
However, as I have experienced myself, you are still protected IF you ensure you do one important thing.

Think a long the lines of 'proof of delivery', but in a digital sense. It's more of a 'proof of having SEEN the work you have done', than receiving something in the post.

We're not talking about printing out sheets of the final logo design, and posting them to the client; we're talking about proving that you've done 'x-amount' of work so far, and that the client has seen, or better yet, actually commented on this work somehow.

This is what PayPal deems as you having fulfilled the Service the client has paid you for, or are continuing to full fill the service if you're mid way through a project. Especially if the client has given notice of 'approving' any work done thus far!
Submit Proof to PayPal
So how do you get to prove to PayPal (because YOU will need to prove and submit proof) that your client has seen various logo design updates, and even better, has maybe commented their views and feedback to you? 

What saved me in my last torturous experience, was having used the handy Cageapp to upload my various: ideas, sketches, type selections, along with comments explaining any reasoning and other useful comments for the client.

What this meant was that the client HAD received, AND had acknowledged receipt of my work thus far.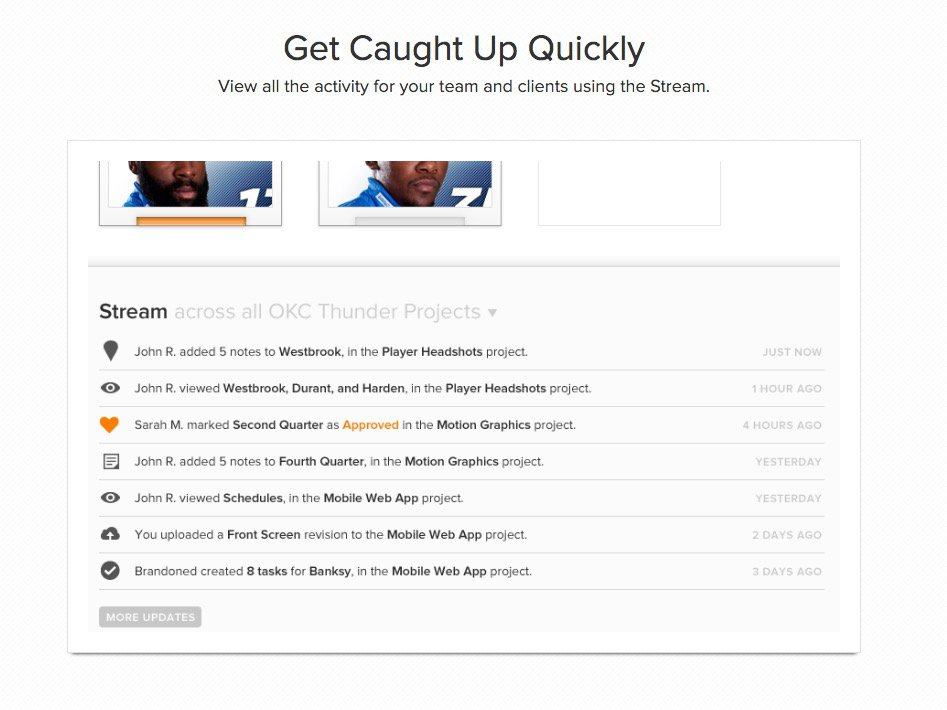 I was able to instantly see when the client had logged into Cageapp to firstly view the various logo ideas, but critically, she left VERY positive feedback for me on these first designs.
Two days later this client filed for a full refund of £1000, claiming she had not received the work she had paid me for.

After PayPal put my account on hold and took the £1000 from my account, I was eventually able to submit unquestionable proof that the client HAD in fact not just received the start of the ideas, but had also expressed very positive feedback. 

This client ultimately didn't have a leg to stand on, because I had digital proof, in the form of screenshots etc, that I was indeed doing what she had paid me for.

PayPal had no choice but to file in my favour. 
Keep Track of Client Feedback/Revisions
That is really the most important bit of advice I can give any graphic designer, who still needs to use PayPal when accepting client payments.

I was thinking about other ways one can prove to PayPal that a client has acknowledged your work so far, has left comments on ideas and concepts, which ultimately means 'Proof of Delivery'.

There are many other project workflow applications and services out there, BaseCamp is probably one of the most well-know and has been around for a long time.

If cash is a problem, and you need to find a way that doesn't involve subscriptions, then I think there are a few methods available:

• FaceBook — You could set up a Facebook album with privacy set to just the client, then upload images of your progress so far, and request the client leaves comments each time.This acts a bit like Cageapp, in that you are creating a digital finger print showing that the client has indeed seen (received) your work.

• Flickr (any photo service really that allows comments etc) — Much like Facebook really: create private albums for each client, and ask them to leave comments and feedback exactly like Facebook.

It's just about finding a way that allows for you and a client to digitally leave comments and feedback, and FaceBook and Flickr are two that come to mind.

The one downside is that the client 'could' remove/delete their comments if they were that keen to get a refund, so it'd be important to keep screenshots each time.

This is where a great service and application like Cageapp comes into it's own, because it's designed to be easy to use, but to also protect your best interests.
Conclusion
I've said it already, but I'll say it again. If you are using PayPal to accept client payments, then in order to protect yourself from being 'conned', please please ensure that you keep good track of each clients' interaction with your ideas.

If you can't prove to PayPal that your client has seen work you were paid to do, then you'll find it pretty hard to win an 'Item not Received' dispute.

It's not impossible, as long as you are prepared to search through emails, texts, IM's etc to find any proof that the client has 'seen' work you have done for them!

It's certainly a shame that 'we' have to take such precautions, but it's best to be overly cautious in these situations.

But also, it's just good project management to have a process in place that tracks your work, your ideas, your massive list of To-do's as well as general interactions with your client etc. :)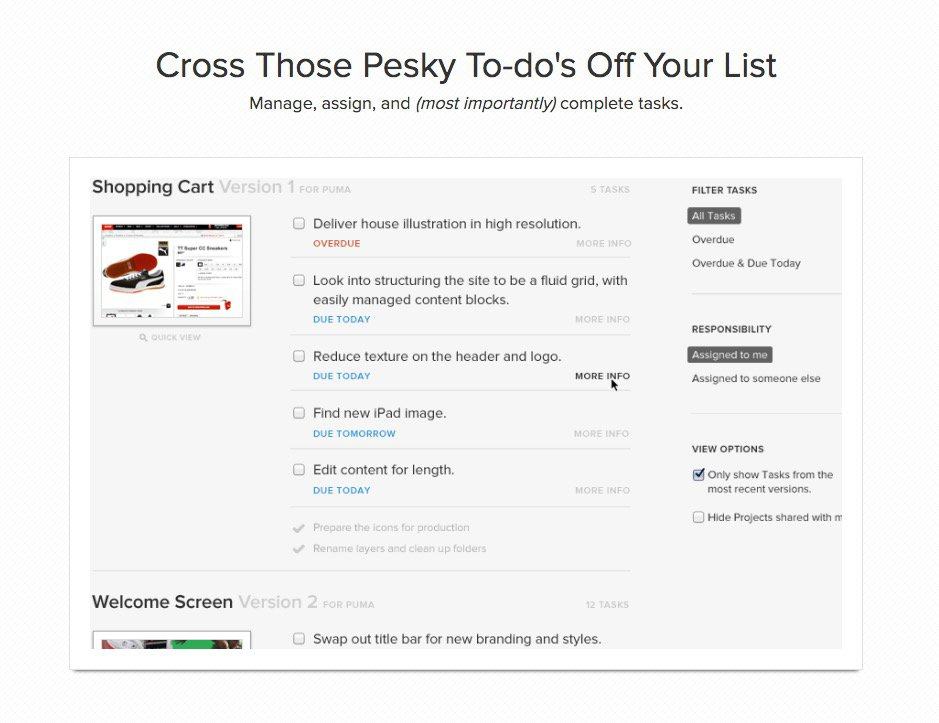 ---
Post Last Updated:

September 14th, 2016

| First Published:

November 6, 2015

| Subscribe to

Blog

with

or
Logo Design Advice from The Logo Smith [AQfG]
"A Question for Graham" is a Logo Design Advice & Help feature that is focused on providing help for any: logo & brand identity; freelancing; graphic design; marketing & advertising, questions you might have. You might have a problem that you could do with sharing, or simply need some advice.

I get a fair number of emails each week, with questions about one aspect, or another, relating to freelancing as a logo and graphic designer. Due to work commitments etc, I have often struggled to even send back a basic reply in some cases.

A Question for Graham [AQfG] is a way for me to create some form, structure and usefulness out of this particular aspect of my day.
Just to say I'm always here if anyone want's to ask me any questions on logo and freelancing in general. Just not opinions on a design :)

— Graham 'Logo' Smith (@thelogosmith) November 4, 2015
Answers Turned to Blog Posts
If you ask me a question, and I feel it's also a question that other people would find the answer of use, I will write the answer as a regular blog post. The idea is that you get your answer in a format that is useful as well as providing me a platform to share the answer with everyone else.

I can't promise that all questions asked will be replied in this format as this comes down to both my own time as well as relevancy, but also if the question is something a reasonable blog post can be created from.

Here are a few questions already answered: A Question for Graham
Have a Question?
If you have any kind of question relating to: logo and brand identity, freelancing, accounts, client woes etc, then please feel free to email me at: [email protected] or visit my contact page and use the form.

I will reply to all questions so you will know promptly if a blog post will be in the works or not. If the latter then I still may answer in a personal email if time permits.

Please ensure you add "I have a question for Graham" in the email Subject field.
---
Post Last Updated:

September 14th, 2016

| First Published:

October 12, 2015

| Subscribe to

Blog

with

or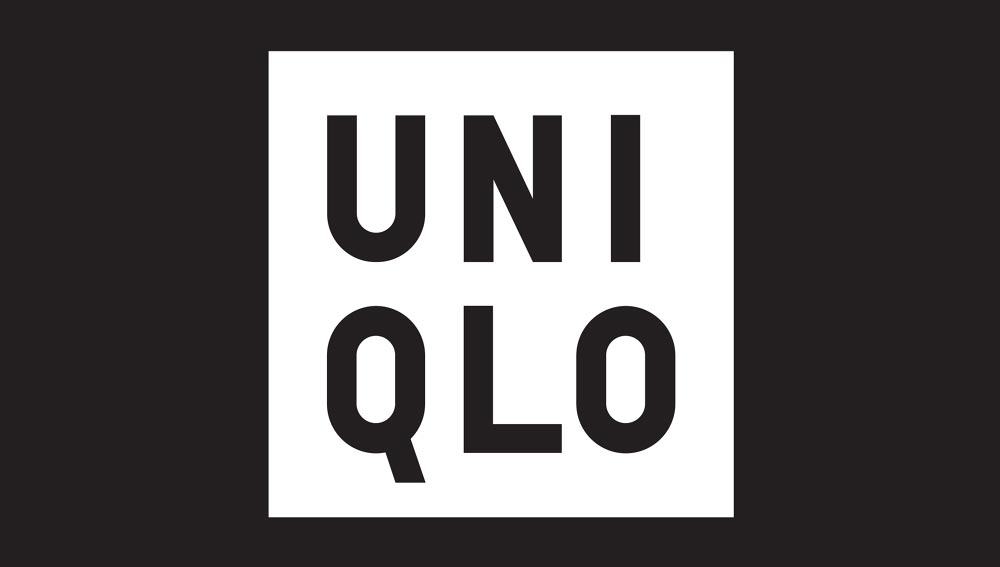 "Simple Logos are the Best" - Logo Design Lessons from Siegel+Gale
Always valuable to hear the sage words: "Simple Logos are the Best", and other thoughts, from experienced graphic designers such as Siegel+Gale.

Especially when it comes to the accumulative wisdom of designing logos and brand identities. For me there is never enough I can glean, pick, sort and digest when it comes to advice and lessons on logo design.

There is always more to learn.

Complacency is professional suicide, especially so as a freelancer; so much to potentially lose.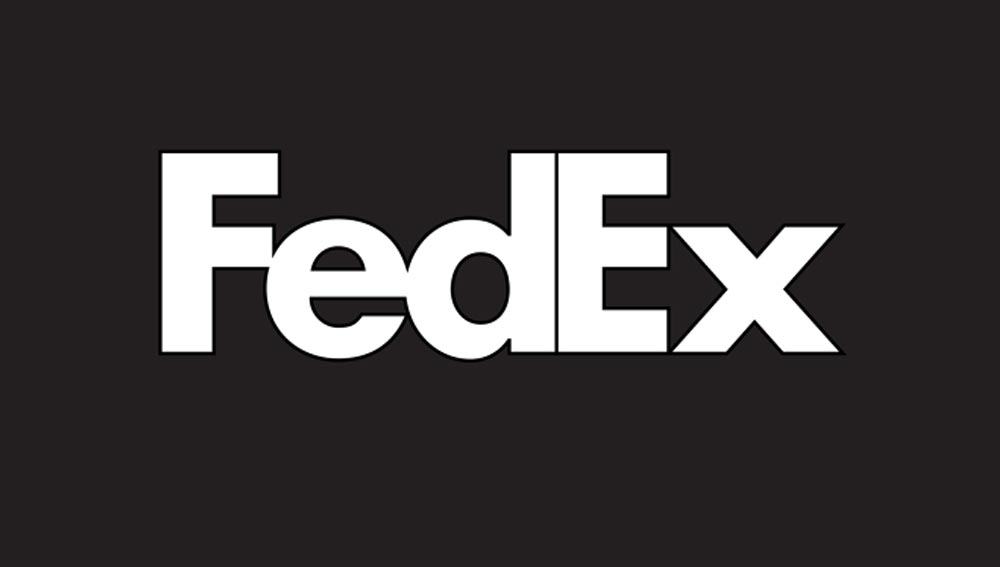 FastCoDesign has a great feature on: "4 Lessons On Great Logo Design From Siegel+Gale", where they have spoken with Brian Rafferty, global director of research insights at Siegel+Gale.

They ask him questions like: "what makes logos memorable, and why logo backlash is often not as big a deal as it first appears.", which is particularly of note in the wake of Medium's new logo design.
From FastCoDesign: "SIMPLE LOGOS ARE BEST The best logos, says Rafferty, are the simplest ones. "Simplicity is what sticks in people's minds now," he says. Globally, participants in Siegel+Gale's study said the most memorable logos belonged to Nike, Apple, McDonald's, and Coca-Cola. All of these logos are fairly simple: either an unadorned geometric symbol, or a straightforward, font-based wordmark."

All of these are huge brands, but Rafferty says that even if participants didn't recognize a brand, the simpler logos proved most memorable. Participants of the study were shown an assortment of about 100 logos, and asked if they recognized them. Then, at the end of the test, they were asked to identify the logos they had seen earlier from a pool of ones they hadn't been shown. Across the board, the simplest logos always proved the most memorable.
Logos Now: A study on logo treatments and brand perceptions
Siegel+Gale have created a 17 page PDF, entitled: "Logos Now: A study on logo treatments and brand perceptions", which you can view and download at this link: http://smith.gl/logosnow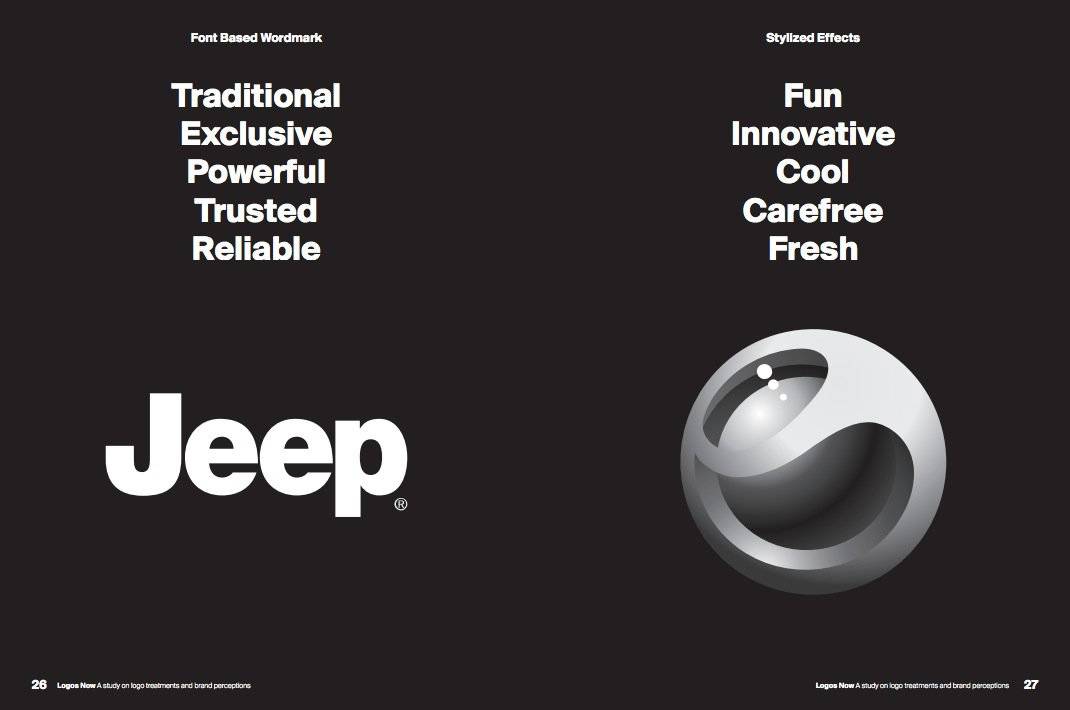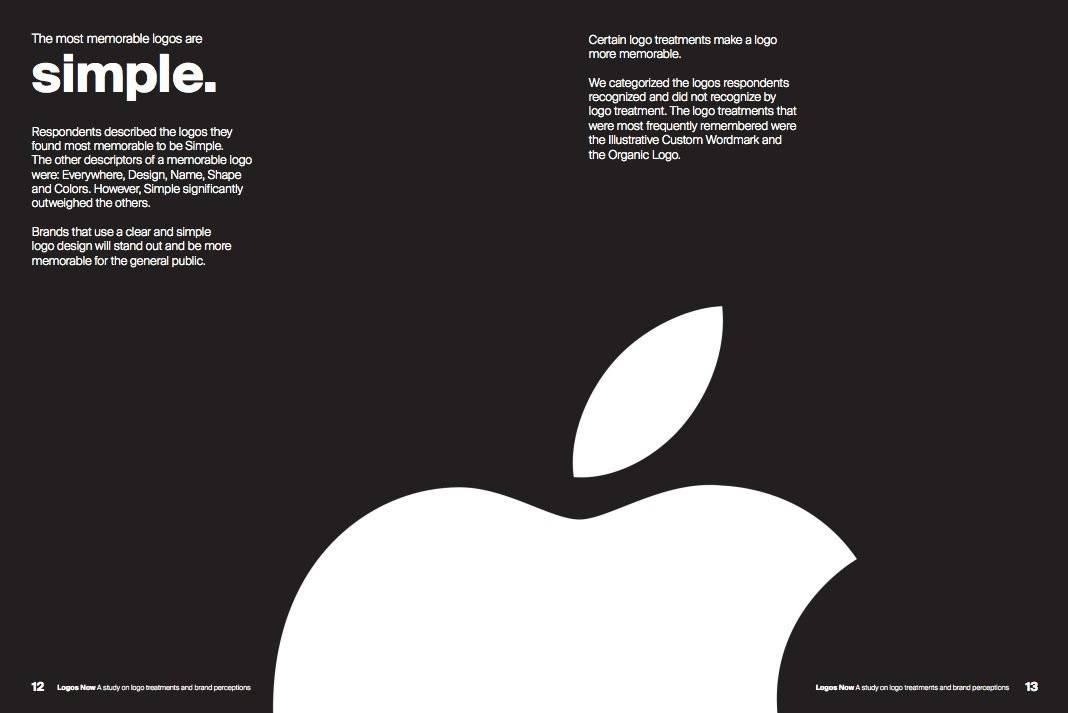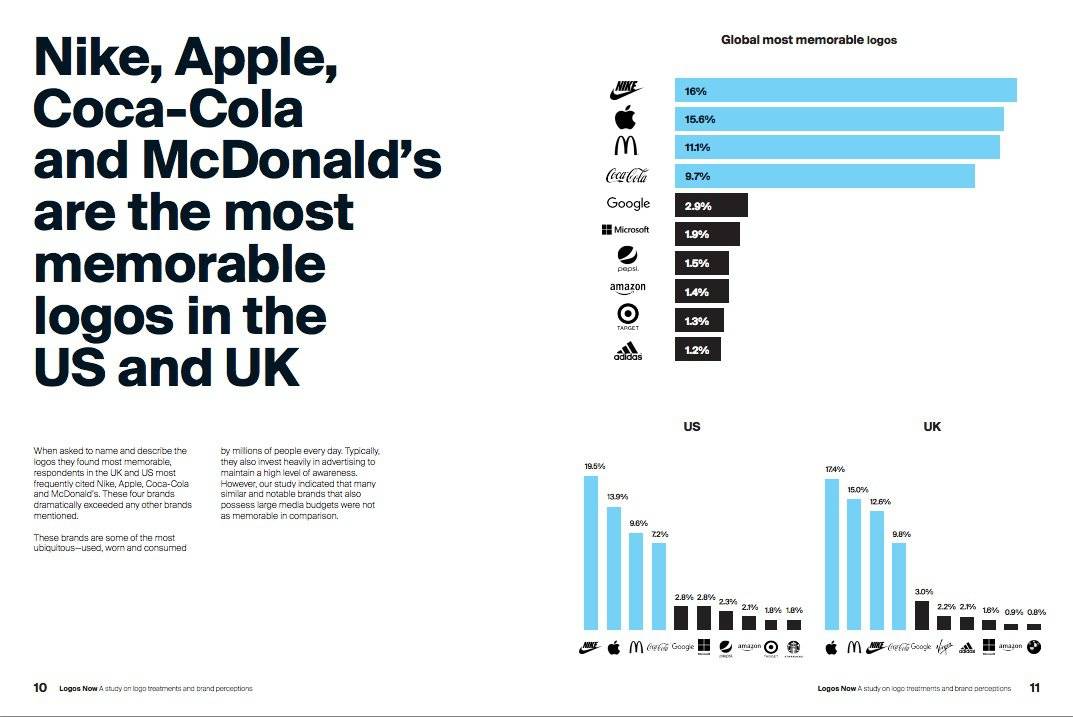 © 2006-2016 All Rights Reserved
The Logo Smith: Logo & Brand Identity Design Studio, with 25 Years Experience,
in Cahoots with, The PR Room - Public Relations Agency: Tech, IoT & Smarthome PR Services.

Graham Smith: 10 Badgers Copse, Seaford, East Sussex, England.
Tel: +44 (0) 7816 527 462 - Email: [email protected]