All Archived Posts in Logo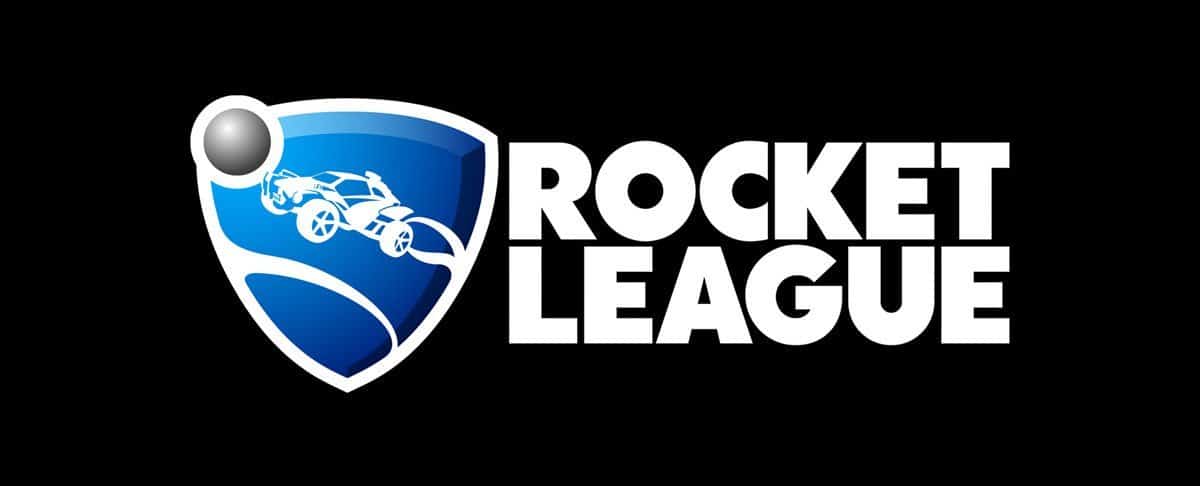 Love trawling through Reddit; often come across many cool things that I end-up sharing on Twitter and my Blog; in this case: this cool Animated Rocket League Ball Logo.
It's a pretty short animation, but don't let that detract from the work that must have gone into producing this.
Especially coming up with how to start the animation, and then progressively build it into the final Rocket League Ball Logo.
Pretty slick.
Animated Rocket League Ball Logo by Thafnine
Click to Play Animation
Rocket League: "Winner or Nominee of more than 150 'Best of 2015' Awards, including: Game of the Year, Best Sports Game, and Best Multiplayer Game.

Rocket League® combines soccer with driving in an unbelievable physics-based multiplayer-focused sequel to Supersonic Acrobatic Rocket-Powered Battle-Cars!

Choose from a variety of high-flying vehicles equipped with huge rocket boosters to score amazing aerial goals and pull off incredible, game-changing saves!"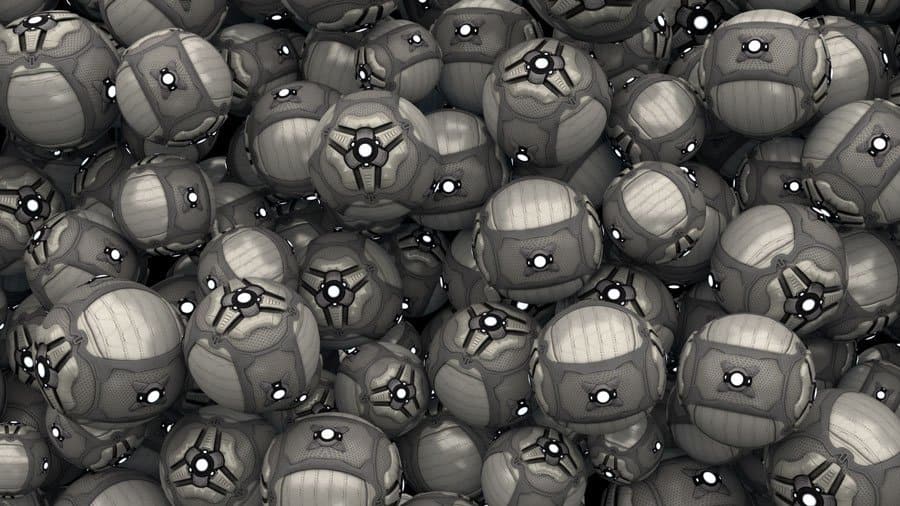 Bonus Item: Rocket League Poster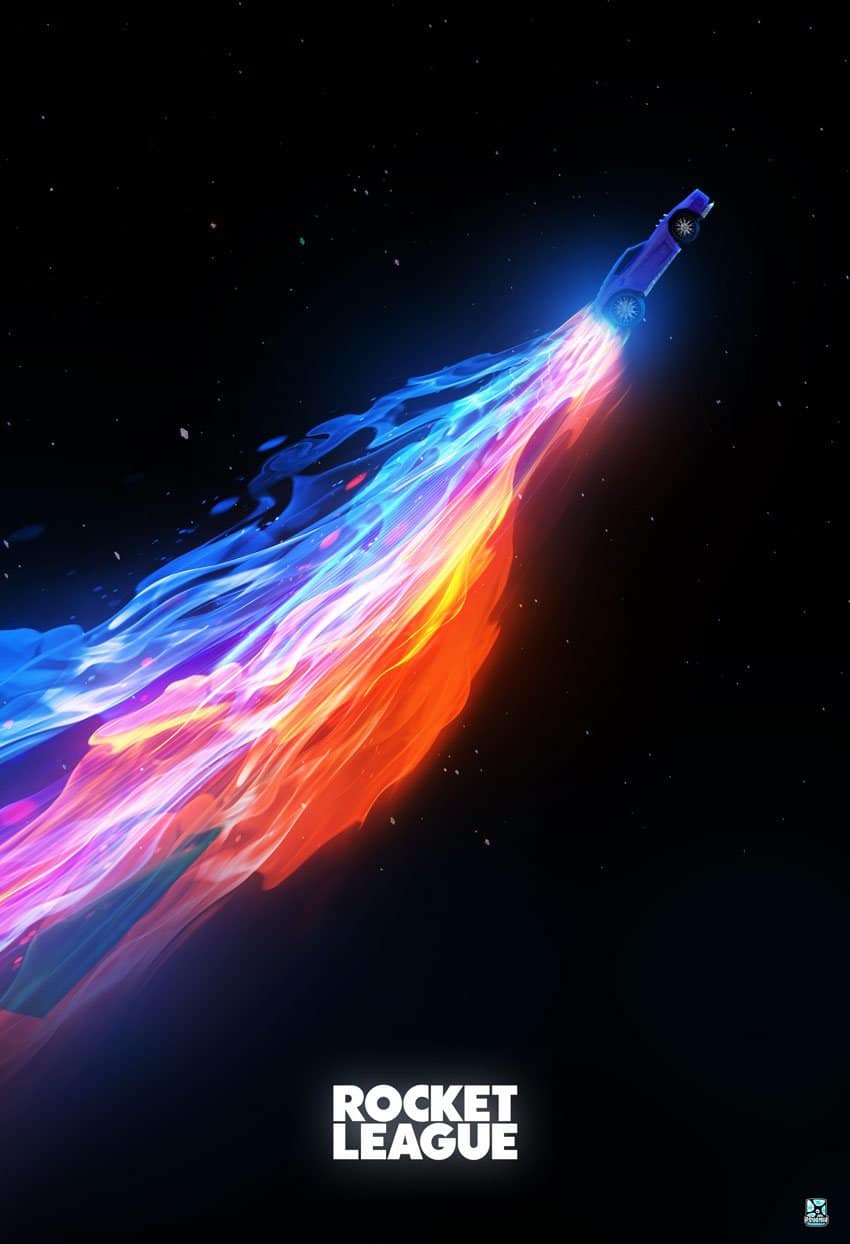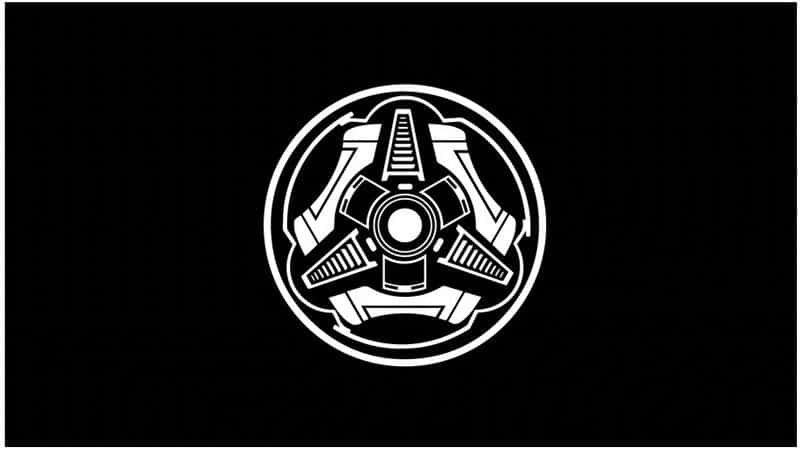 Really pleased with how my logo design for UPRAW has turned out, especially when seen as a letterpress business card, on some heavy textured black card.
As you can see from the image, the angular nature of the UPRAW logo mark, seems to work so well within the shape of the business card, and looks clean and precise as a raised mark on the surface of the card.
Letterpress Business Card for the UPRAW Logo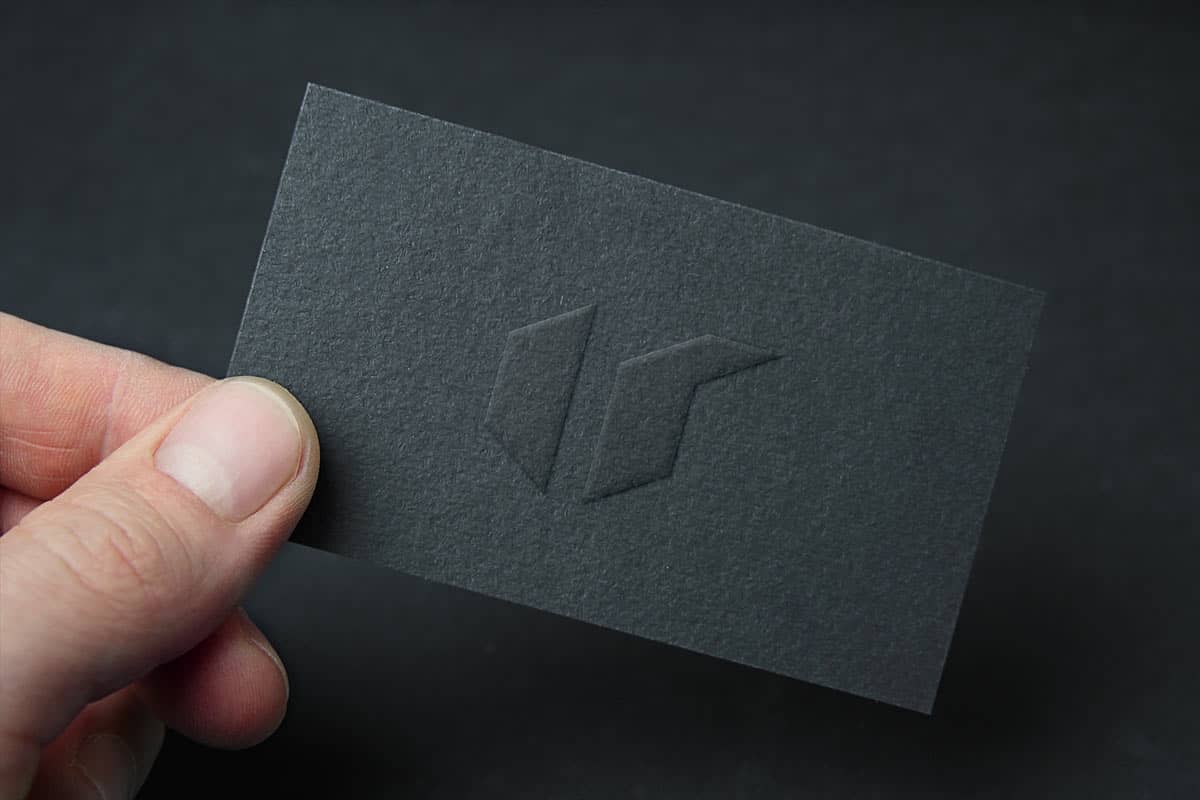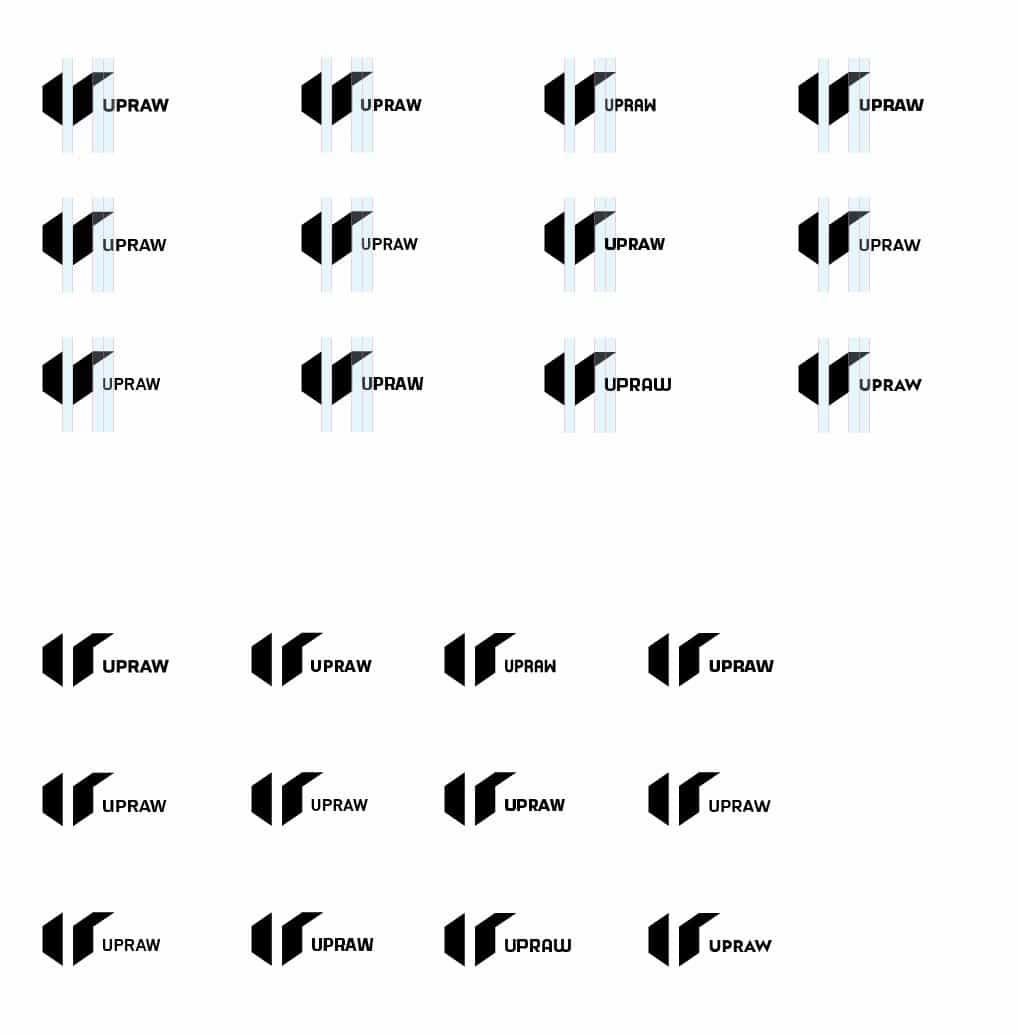 NBC Logo Design History - TV Idents from 1926-2016
The NBC Logo Design History 1926-2016 is a lovely video summary of the transformation of the NBC TV Logo Ident spanning decades.
It's somewhat of a lengthy viewing. Still, if you love logos with some nostalgia thrown in, then this will be worth watching.
Just a couple of the NBC Idents from the video (below), particularly love the earlier peacock versions.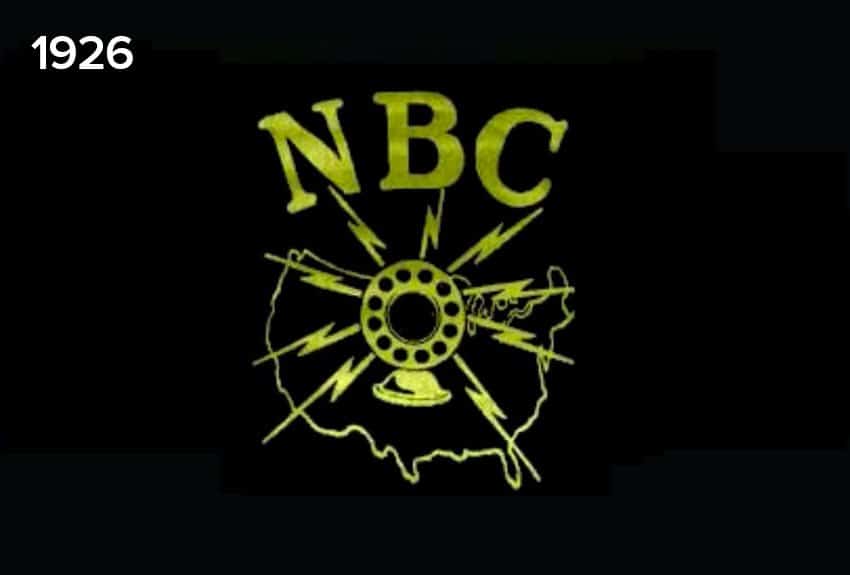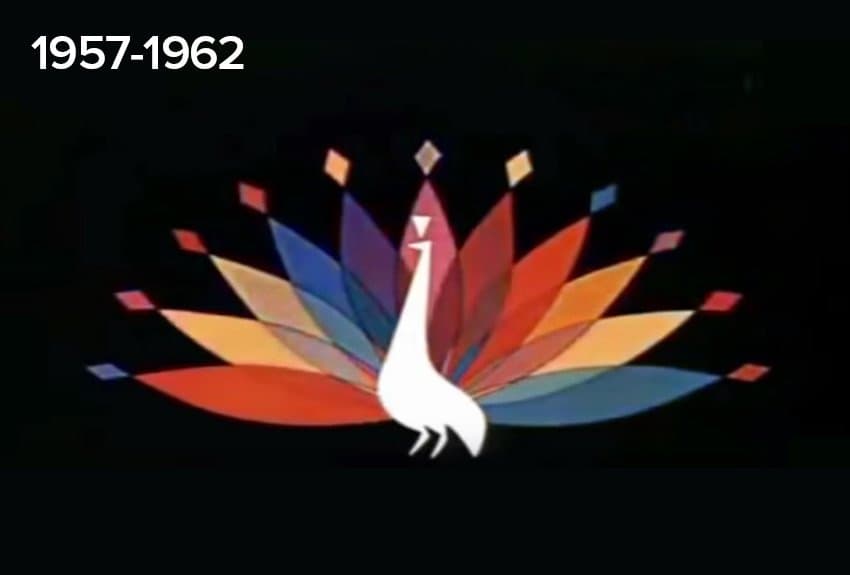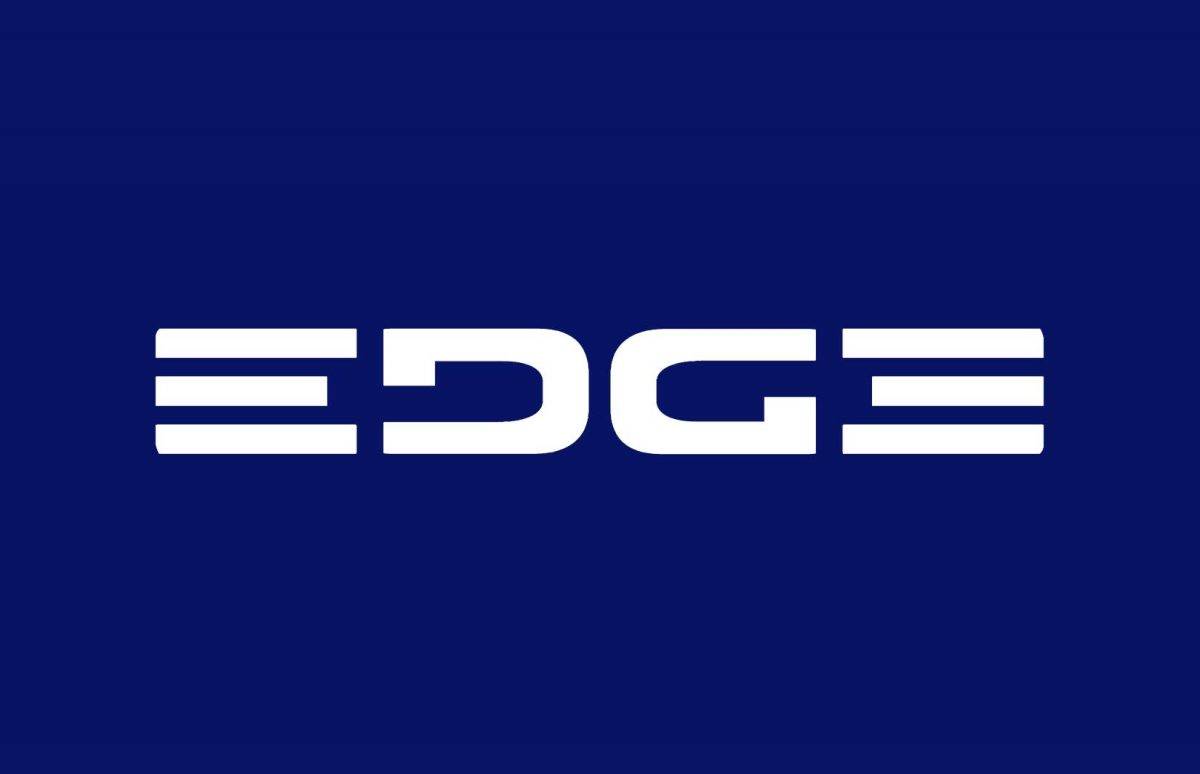 Happened upon this rather nice Ford Edge Ambigram car logo concept, by reddit user hadukem (don't have a website URL or anything like that, just the reddit link and the imgur link that hadukem posted to.)
Have read some of the comments, and of course, a variety of opinions have been shared. I don't think it's 'dumb', as one person quipped.
It might not serve any higher-purpose, but manipulating existing logo designs can be a fun and useful exercise, and can help to keep ones mind sharp.
There's an element of problem solving with things like this, which one can never get enough off.
I actually only viewed the original Ford Edge logo first to see if I could work out how the ambigram was created.
I gave up after a minute, but when I took at a peek it certainly made sense.
It's quite clean and respectable alternative to the original Ford Edge logo, and whilst I'm sure Ford won't be scrambling to use this, it's also not an idea that should be quashed.
Maybe in another dimension, there is a Ford Edge out there with an ambigram, just like this one, and I think it looks pretty good for a car model emblem.
Early Nixed Ideas for the iTunes Icon by Felix Sockwell circa 2004
Been a fan of Felixs' work for some time. One of his earlier post's, "A Job for Steve", is a valuable insight into how a icon and graphic designer tackled a pretty prestigious client (Apple) and project: icon design for iTunes.
So cool to see the in-depth sketches of another designer, even if the project was a bust. There is also another valuable lesson: that many of us, as freelance graphic designers, are commissioned, yet sometimes our work is a bust, for whatever reason. 
This can obviously can be a hard pill to swallow, if not impossible, not to take personally, but Felix shows it can happen to anyone, regardless of your skill, expertise, history etc.
Read more http://drawger.com/felixsockwell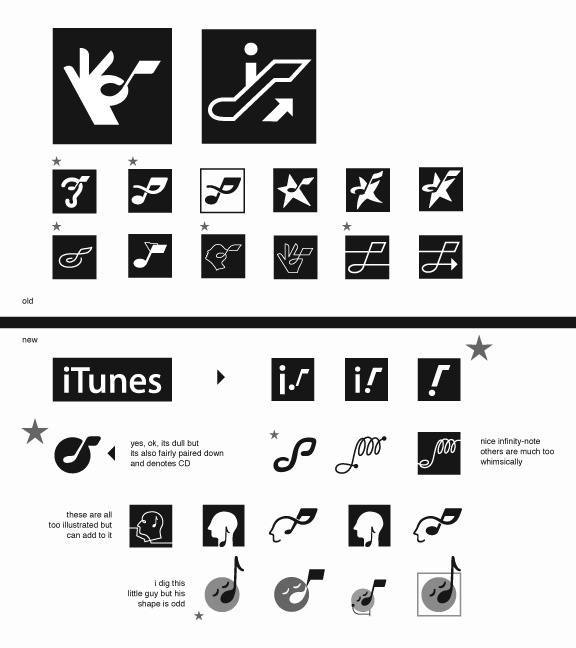 Logo Design Advice from The Logo Smith [AQfG]
"A Question for Graham" is a Logo Design Advice & Help feature that is focused on providing help for any: logo & brand identity; freelancing; graphic design; marketing & advertising, questions you might have. You might have a problem that you could do with sharing, or simply need some advice.
I get a fair number of emails each week, with questions about one aspect, or another, relating to freelancing as a logo and graphic designer. Due to work commitments etc, I have often struggled to even send back a basic reply in some cases.
A Question for Graham [AQfG] is a way for me to create some form, structure and usefulness out of this particular aspect of my day.
Just to say I'm always here if anyone want's to ask me any questions on logo and freelancing in general. Just not opinions on a design :)

— Graham 'Logo' Smith (@thelogosmith) November 4, 2015
Answers Turned to Blog Posts
If you ask me a question, and I feel it's also a question that other people would find the answer of use, I will write the answer as a regular blog post. The idea is that you get your answer in a format that is useful as well as providing me a platform to share the answer with everyone else.
I can't promise that all questions asked will be replied in this format as this comes down to both my own time as well as relevancy, but also if the question is something a reasonable blog post can be created from.
Here are a few questions already answered: A Question for Graham
Have a Question?
If you have any kind of question relating to: logo and brand identity, freelancing, accounts, client woes etc, then please feel free to email me at: [email protected] or visit my contact page and use the form.
I will reply to all questions so you will know promptly if a blog post will be in the works or not. If the latter then I still may answer in a personal email if time permits.
Please ensure you add "I have a question for Graham" in the email Subject field.
No. I Don't Design Logos - Ass Poster Updated
Download Vector file of all 3 Ass Posters
A refresh to my old favourite poster, "No. I don't design logos, I pull them out of my ass.", which is available for download in various styles.
Still makes me smirk when I see this, and think of the time when the idea for the poster came to mind. It was after a couple of challenging of client conversations about the logo design process, and I'd just about given up the will to live.
This poster gave me an outlet to purge my frustrations.
I have filled out the design with larger text with emphasis on ass. I think the reference to ass was lost on some; it's a nod to some peoples perception of what competent logo design involves as well as reaffirming that the buttocks are indeed a source for all your logo designs.
Added a mono version as well for all you purists.
Download Vector file of all 3 Ass Posters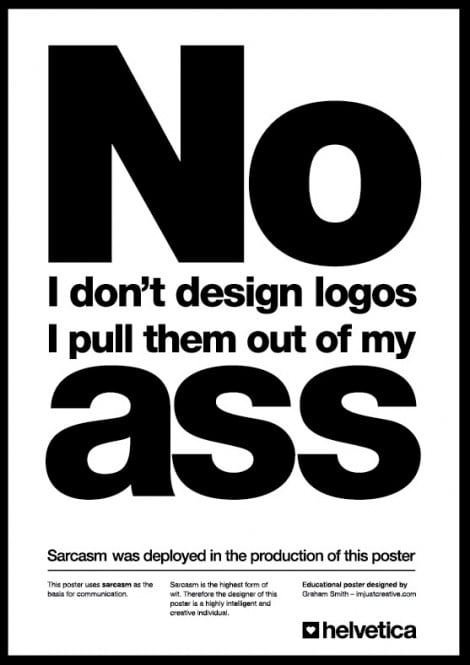 AT&T Bell Logo Redesign Pitch Video by Saul Bass from 1969
The AT&T Bell logo for which Saul Bass did this marvellously meticulous 'video' pitch remained in commercial use till 1983. Saul Bass then redesigned the Bell logo yet again, but this time creating the 'Death Star' logo to replace the chunkier 'bell' version.
That really is some pitch, and it important to see just how Saul didn't just rest on his laurels, and worked hard to prove he was indeed the man to take the AT&T logo into the coming decades!
Bell Logo Design Evolution
There's a pretty detailed write-up covering the various Bell logo designs from 1889 through to 1969 over here: Bell Logo Design Evolution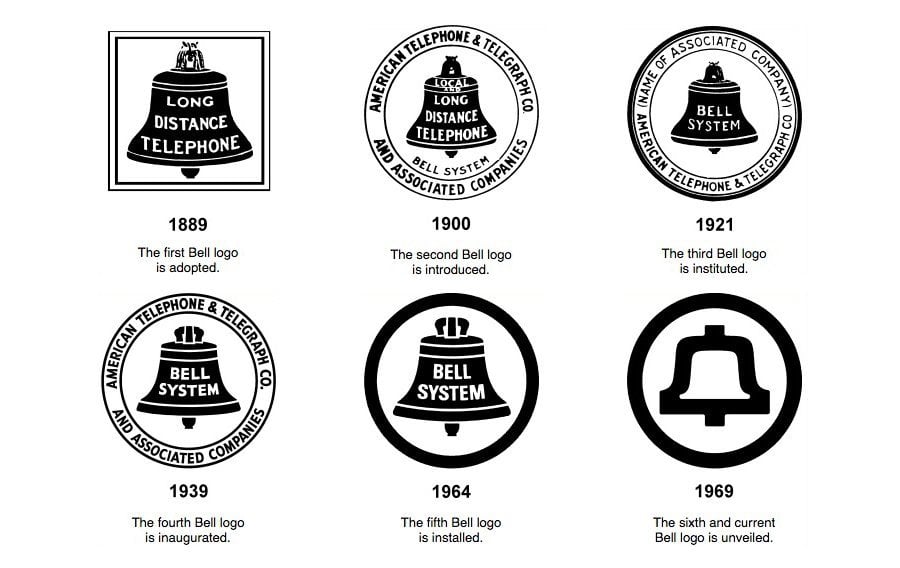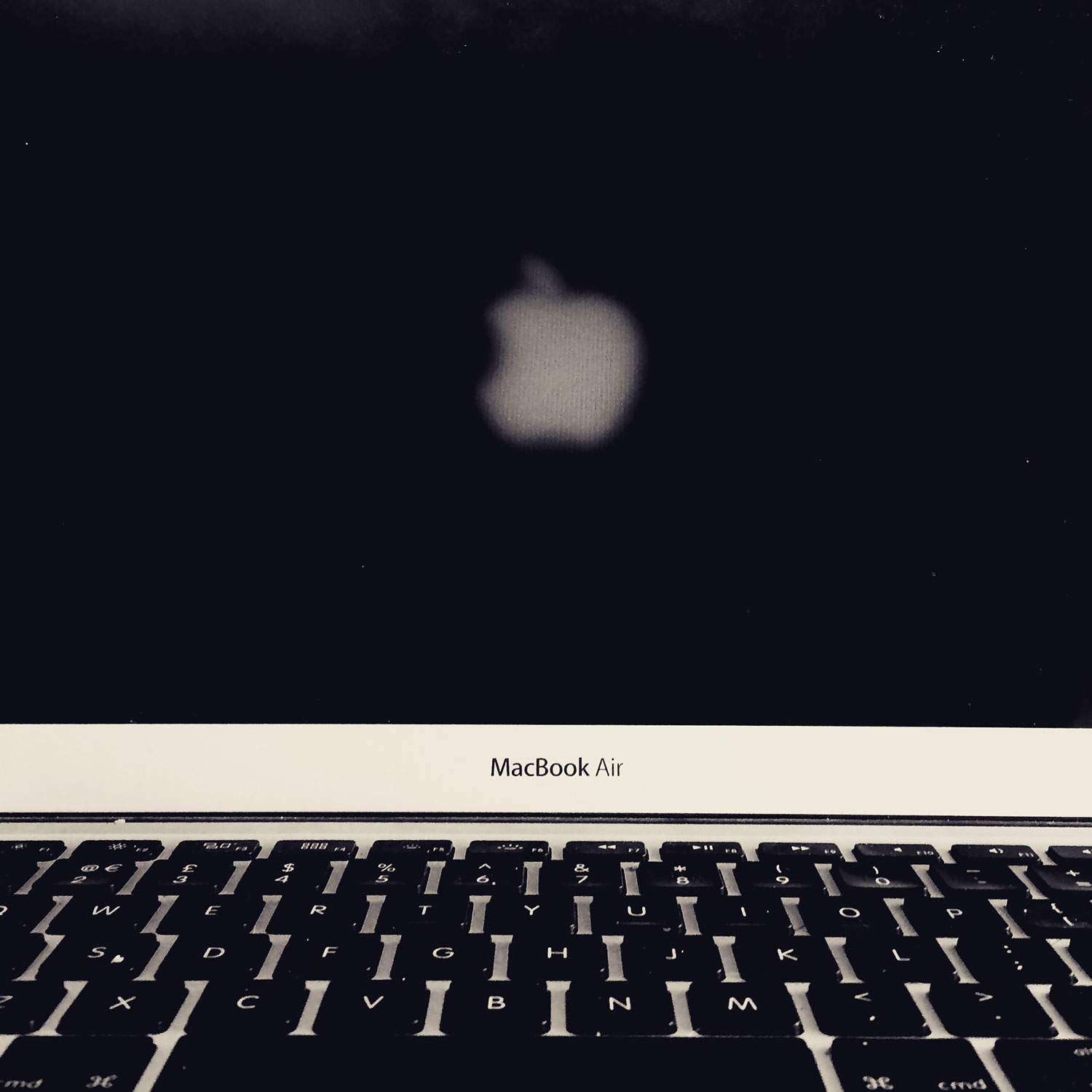 The Ghostly Appearance of the Reversed Apple Logo
I was sat up on my kitchen bar table drinking a coffee when I opened up my Macbook Air, and saw this reversed Apple logo glowing behind the LCD screen.
As you can probably tell from the photograph, there was a heck of a lot of sunlight beaming straight through the window and hitting the flipped-up top lid as this was pretty early morning. Just to note: the brightness and contrast had been dialled up quite a bit, so the reversed Apple logo is not as strong and obvious as my photo's show.
I almost missed it as I was just about to boot the Air up, but this almost ethereal Apple logo just floated there in front of my eyes.
Just got me thinking about how really rather cool this was. I didn't notice the Apple logo when the Air was booted up, and I was happily working away, which is obviously a good thing.
I've not seen this before, but apparently it's quiet common on some of the Macbook laptops.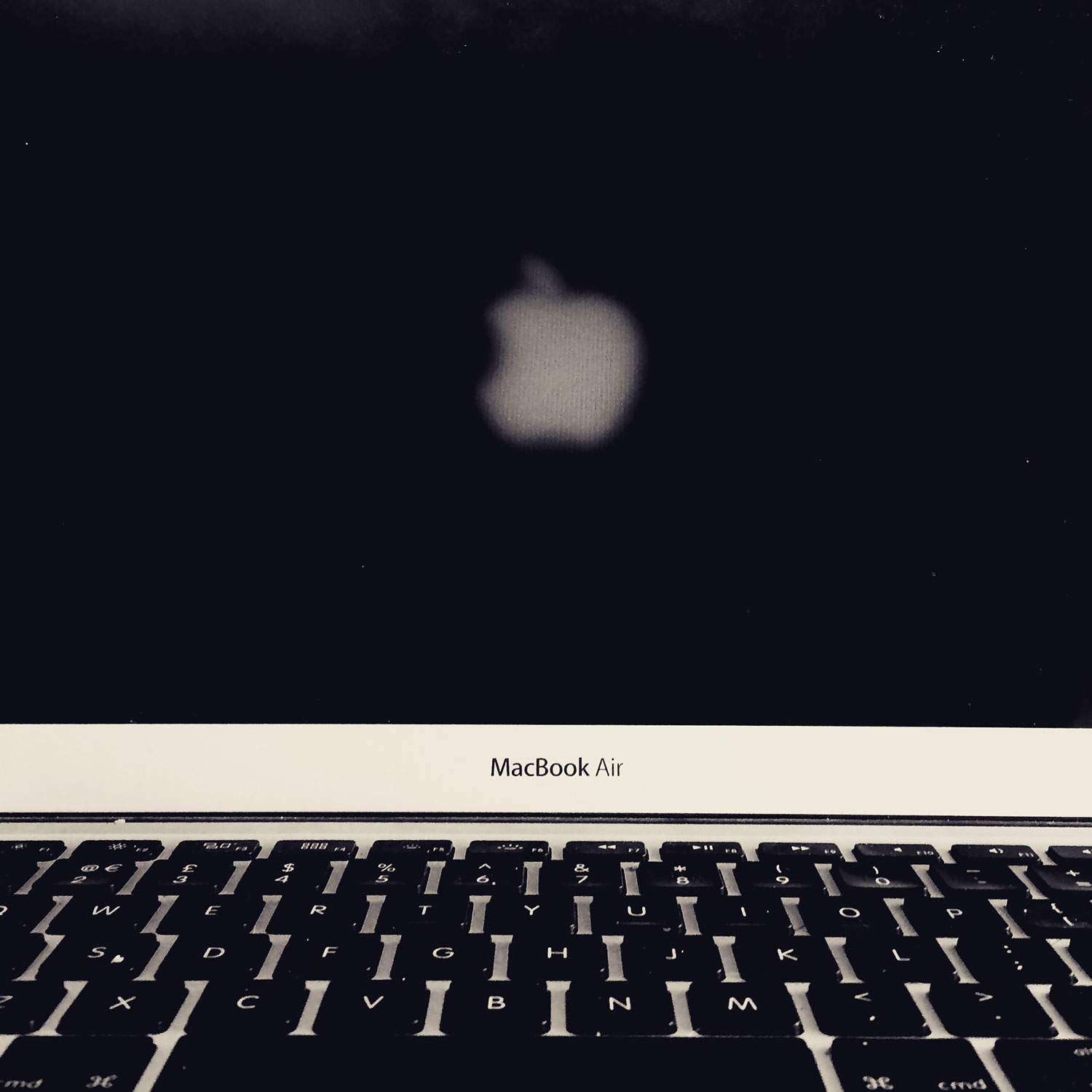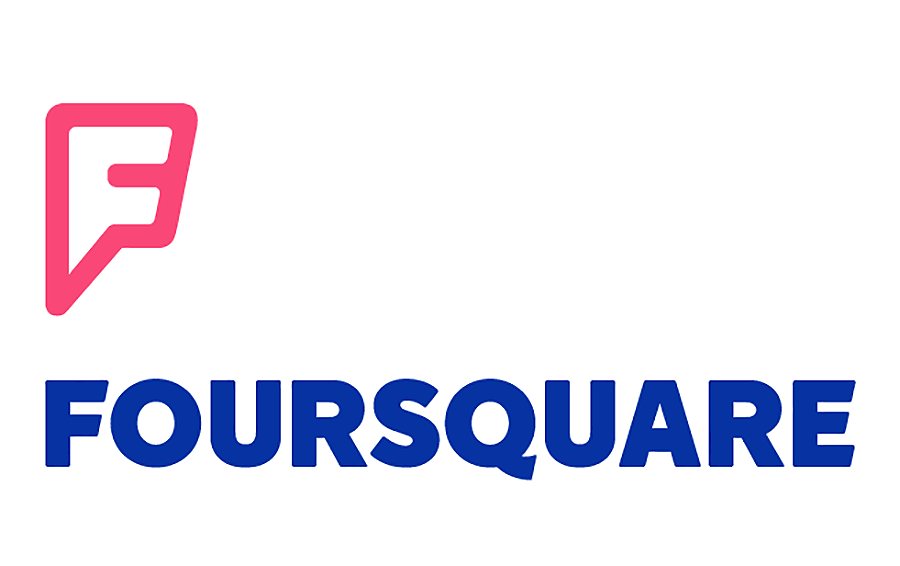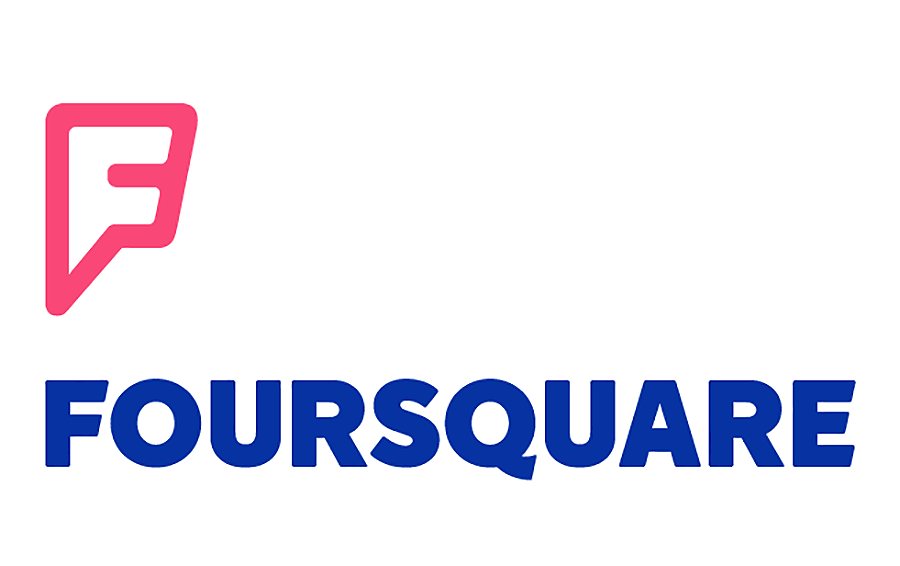 Foursquare's New Logo Redesign Goes Superhero
Just to clarify: the Superhero wording wasn't my idea, this comes direct from the folks at Foursquare, and I quote:
Foursquare
: "…if you build a totally new app, you need a totally new logo. Our logo is changing from the check-in checkmark to something representing the new Foursquare.
We designed it to be a mix of map pin and superhero emblem.
We've always thought of Foursquare as giving you superpowers to explore your city, and our new logo reflects that vision. It's coming soon to a homescreen near you."
Thought I'd open with that quote because I'm just not sure if they are being serious or not. Superpowers? Vision? Homescreen? Superhero?
Let me be blunt: the new Foursquare logo is anything BUT super anything.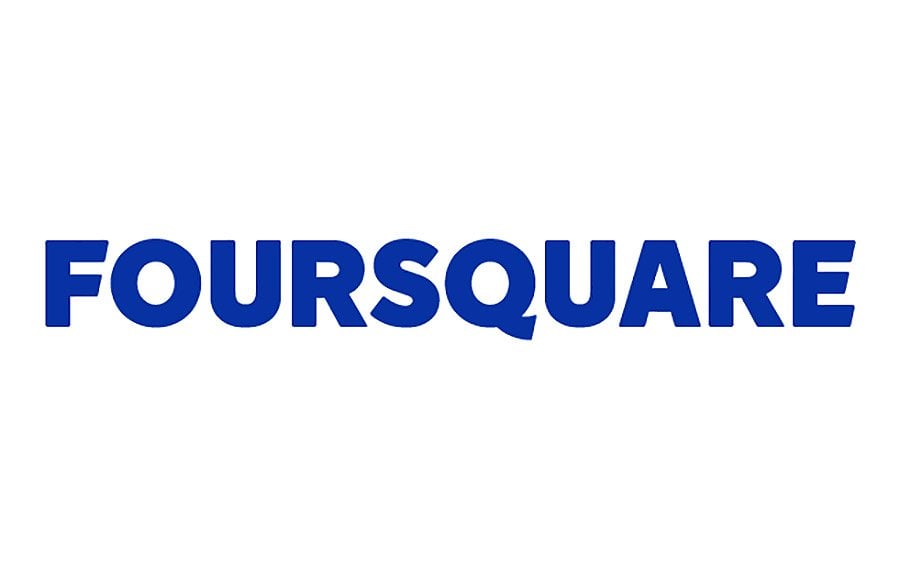 The Good
Let me get the positive out the way, just to show you I can see good when I see it, and can appreciate good when I see it, and am willing to extend that goodness to a few positive words in my blog.
The logotype/wordmark/brand name yada yada, is pretty nice: it has presence, it's pretty damn solid, has a nice rich almost Ultra Violet style to the colouring.
I also like the two colours, but they also remind me a little too much of the Flickr colour palette.
That concludes the good.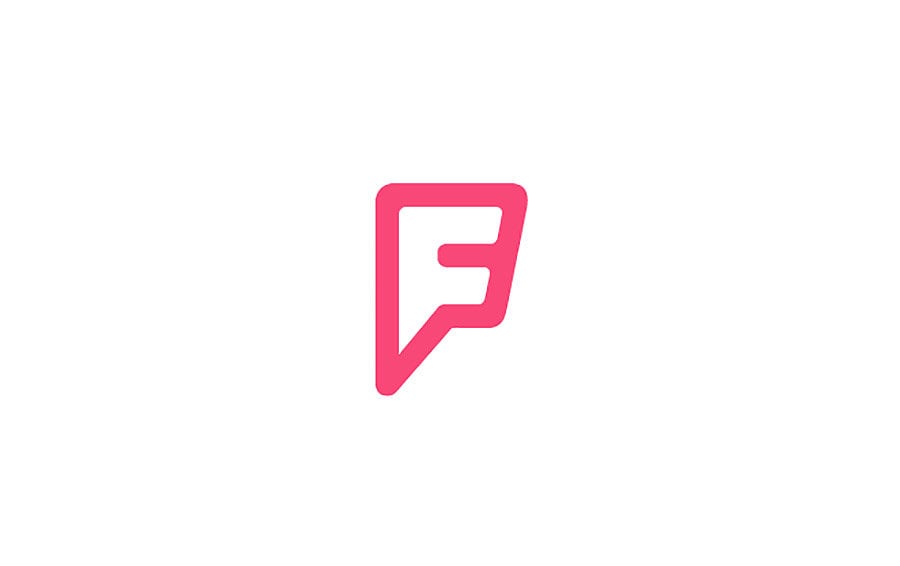 The Bad
What is meant to to super is really really bad.
I first saw the new Foursquare logo last night, and had a few back and forth tweets about it.
. @thelogosmith @MarkPoppen @TheLogoFactory @divinefusion I agree with Graham - definitely 'Disjointed' (& not particularly friendly either)

— Daryl Walker-Smith (@darylws) July 24, 2014
I totally didn't, see or get, that it was meant to be a vision of superheroness emboldened in a classy new super emblem: that's also a pin; which I did get by the way, albeit a rather odd map-pin.
That 'F', that is a map-pin, and a superhero emblem just looks awful. The pinky outer keyline is far too kludgy, the outer corner radius look far too large compared to the inner radius. Which then leads to the corner radius of the 'F' which looks like an afterthought, BUT don't come close to matching the far softer corner radius on the Foursquare wording.
Why oh why could they not have at least kept some consistency with the corner radius from the superhero 'F' emblem to that in the main wording? That would have at least made up for one of the most awkward looking logomark and logotype miss-matches I have seen in a long time.
There is nothing in this combination logo that looks like it should be one of a nice and cohesive whole. It's super disjointed at best.
The white-out half-cut 'F' looks really ill, and then we have that razor sharp point that certainly add's a stark and rude contrast to everything else in this logo. I get that a map-pin should be sharp, when the outer pink pin is 'super' soft, the inner white 'F' is just brutally sharp.
The logomark superhero emblem doesn't really look any better in the app either: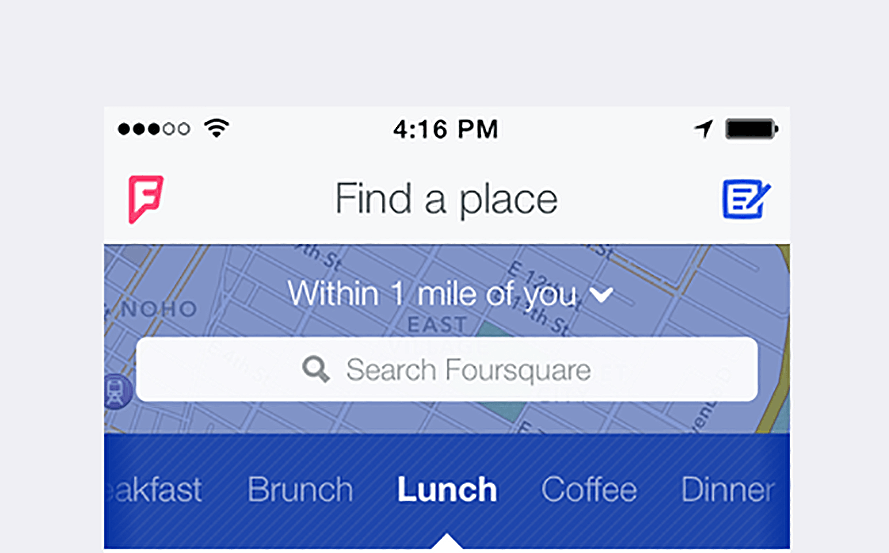 Conclusion
The typography for the main Foursquare brand name is really good, has a strong presence to it, and has style. What I simply cannot get my head around is how completely unsymbiotic the relationship between this and that God awful superhero 'F' emblem really is.
The only way I could realistically see such a lack of consistency between logomark and logotype occurring, is if: both parts were designed by completely different people, with completely different interpretations of the brief, and were not privy to what the other piece looked like. Then they took both pieces and stuck them together as best they could.
I'm not even sure a map-pin, as a visual reference, was ever needed, especially how long Foursquare has been around. It's not like Foursquare is a new brand having something to prove about it's mission and purpose, and almost feels ever so slightly patronising.
The map-pin reference is way too over dramatic, and unnecessary. Almost sure a classy icon could have been crafted from that really strong logotype without force serving up well used, and tired visual cliches.
Eh Voila.
It's actually really disappointing that with such a strong wordmark, such a flop was made of the icon. More so given it's this emblem/icon that looks like it will be the most seen, and implemented part of the logo.
The new Foursquare logotype is all grown-up, yet the icon feels it's taken a huge backwards step in this established brand's maturity.
Curious to know if this was an in-house, or out-house, logo redesign job?
© 2006-2017 All Rights Reserved
 The Logo Smith: Logo Designer & Brand Identity Design Studio, with 25 Years Experience,
in Cahoots with, The PR Room - Public Relations Agency: Tech, IoT & Smarthome PR Services.

Graham Smith: 10 Badgers Copse, Seaford, East Sussex, England.
Tel: +44 (0) 7816 527 462 - Email: [email protected]