All Archived Posts in Downloads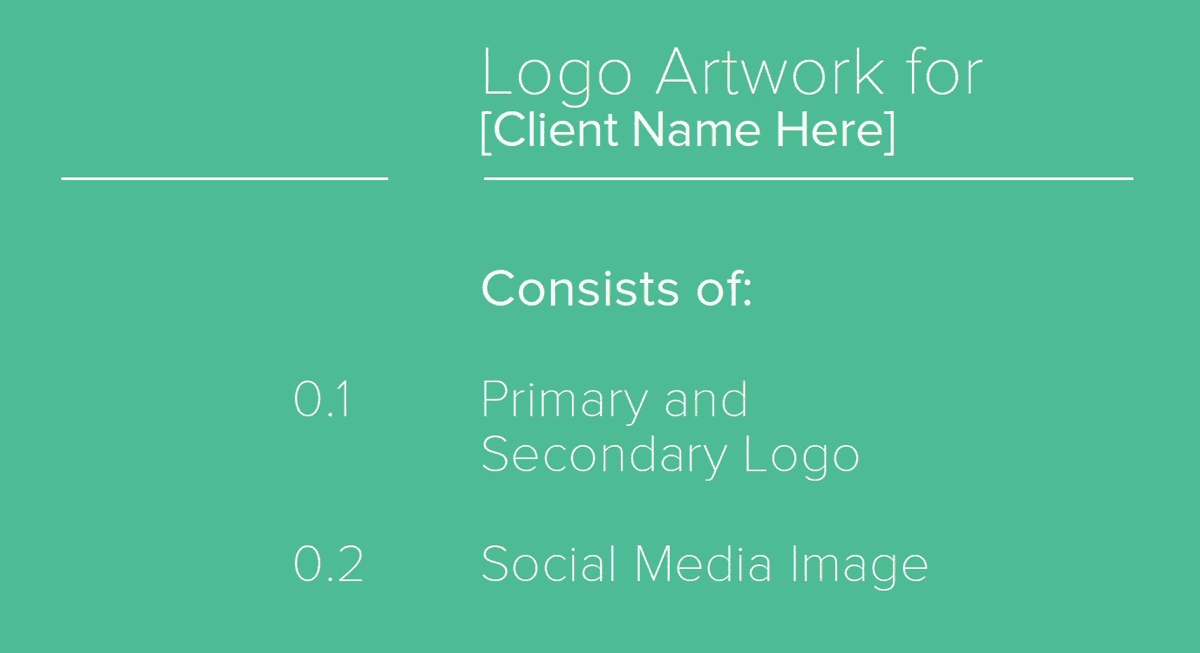 Logo Artwork Sheet
Mentioned a few weeks back that I'd make a version of my Client Logo Artwork Sheet available as a quick downloadable template.
Here's that template: Logo_Artwork_Sheet_for_Download.zip, and it's pretty simples, and nothing at all fancy.
I use this Logo Artwork Sheet as a quick preliminary way to get the client their logo files, then I work on the larger set of Guidelines, if they've been requested.
It's not the same as some of my previous one-page Logo Specification Sheets and here available for download, it's just a means to supply the client with the main logo versions, which they can just pick-up and use.
This is all dependant on the client having access to something like Illustrator of course. If they don't, then I send them this as a PDF, then also attach the various logo versions as JPG's etc.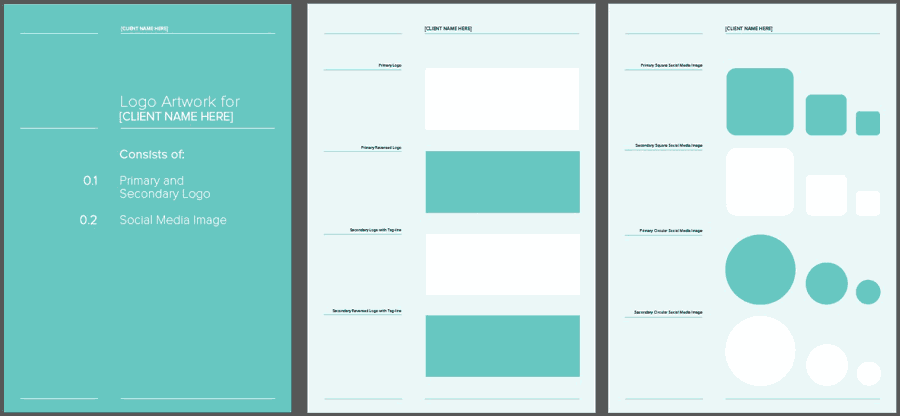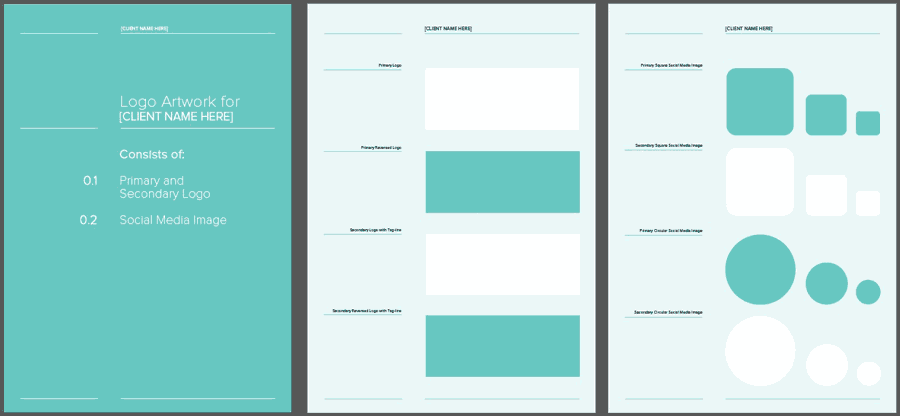 Artwork Created in Illustrator CC2014
The artwork is created in Illustrator CC2014, and saved as .eps and .pdf, zipped up in one file, which you can download: Logo_Artwork_Sheet_for_Download.zip
Social Media Version x2
I've started to create both square, and round versions of the Social Media version, as some platforms use just one or the other. If it's the circular version of the Social Media Profile Image, then you often need to size and position the logo mark a little differently than you'd do in the square version.
What You'll Need to Do
You'll need to change the fonts, replace the client name wording, and of course, drop in your versions of the logos, as well as changing the colours to suit.
Please feel free to use, and change as you see fit.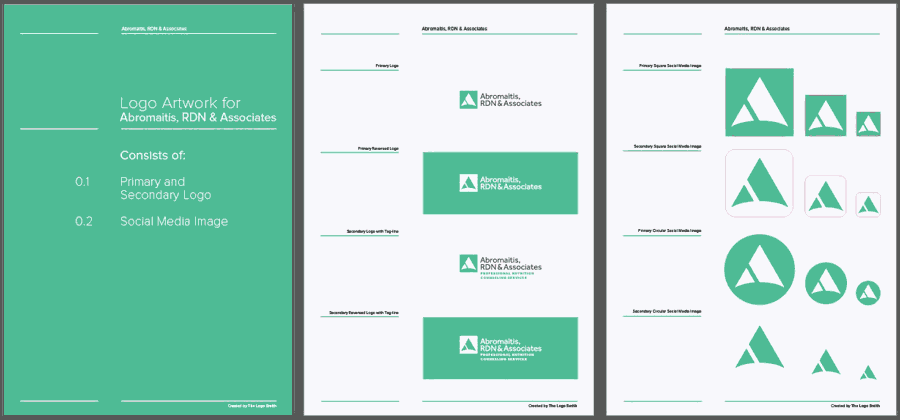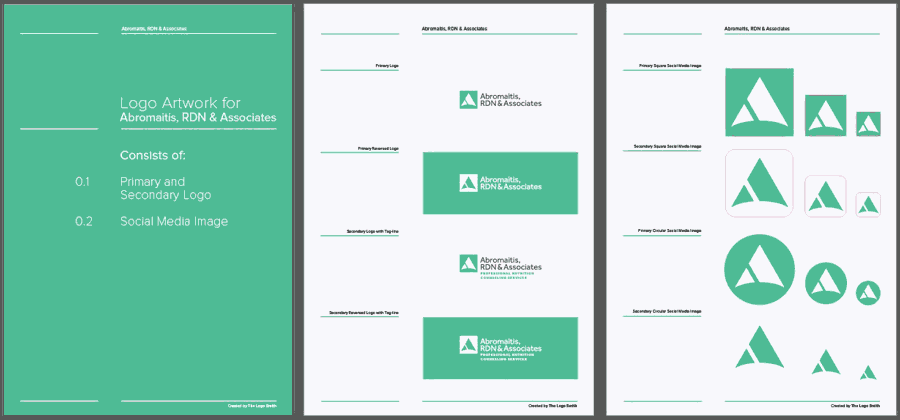 Other Downloadable Templates
I do have numerous other downloadable templates available, that I've done over the years, so feel free to browse through the Resources and Templates categories.
If you come across any dead download links, then please hit me up on Twitter, thanks.
Logo design copyright is quite a different beast to that of a Trademark and Registered Trademark, so it's very important to know the difference between them.
So with that said, this Transfer of Copyright form is simply a means for you to pass over your ownership of a logo to your client, which should be as simple a process as possible for the client.
---
Download: Transfer of Copyright Form
---
The link (above) will download a ZIP archive of an: InDesign file CC7 & CS4 (without fonts), and a PDF (with embedded fonts) for the updated: Logo Design Copyright Transfer Form Template, all ready for you and your client.
All it really requires is a dated signature, but it's nice to pad it out a little to make it feel a little more substantial.
I still forget on occasion to initiate the Transfer of Copyright after a logo design project has been completed, but as far as I'm concerned, the client automatically owns all copyrights once they have paid the final balance.
I think I'll add a mention of this to the Freelance Logo Design Proposal and Invoice Template, and also as a 'note' in the Invoice, just so the client is aware of this from the start.
Feel free to use this as is, or change the layout/contents as you see fit (obviously remove all instance of my name and details). The download includes an InDesign file (without fonts), and a PDF (with embedded fonts).
---
Download: Transfer of Copyright Form
---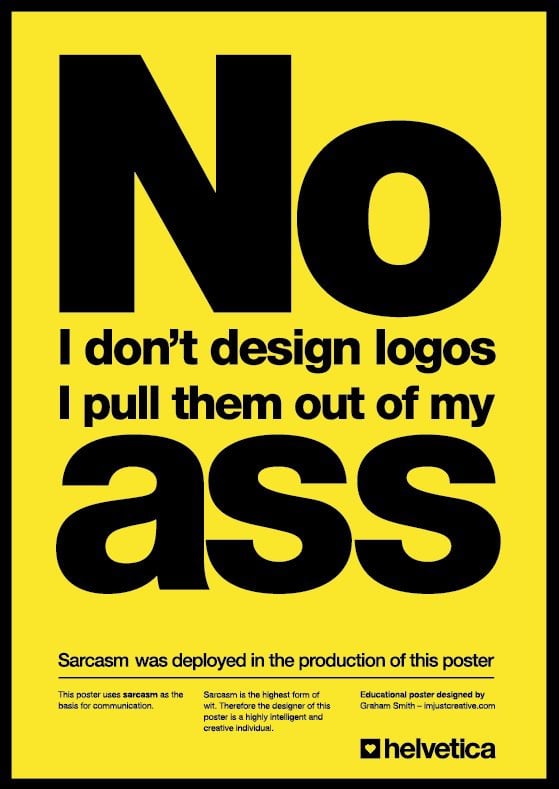 No. I Don't Design Logos - Ass Poster Updated
Download Vector file of all 3 Ass Posters
A refresh to my old favourite poster, "No. I don't design logos, I pull them out of my ass.", which is available for download in various styles.
Still makes me smirk when I see this, and think of the time when the idea for the poster came to mind. It was after a couple of challenging of client conversations about the logo design process, and I'd just about given up the will to live.
This poster gave me an outlet to purge my frustrations.
I have filled out the design with larger text with emphasis on ass. I think the reference to ass was lost on some; it's a nod to some peoples perception of what competent logo design involves as well as reaffirming that the buttocks are indeed a source for all your logo designs.
Added a mono version as well for all you purists.
Download Vector file of all 3 Ass Posters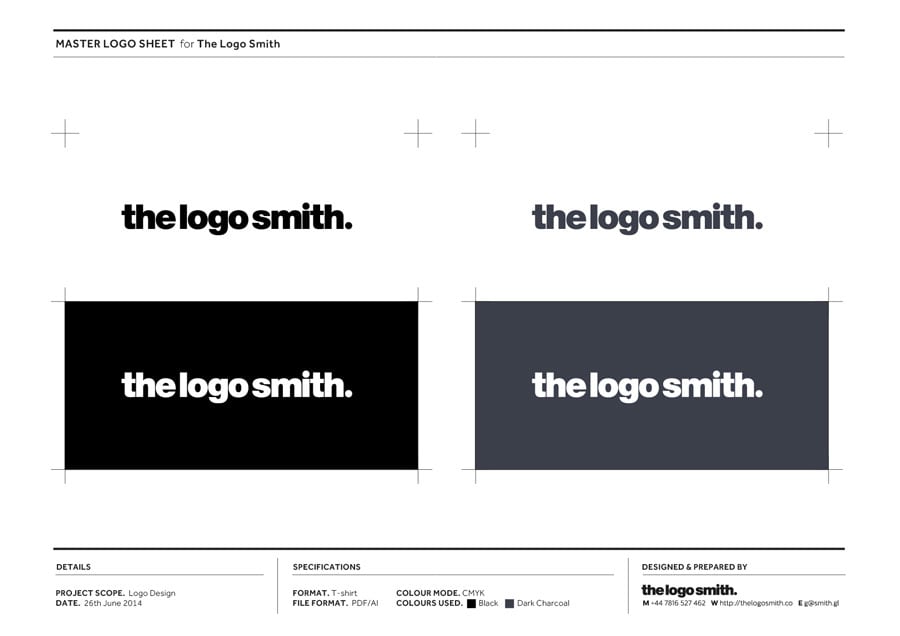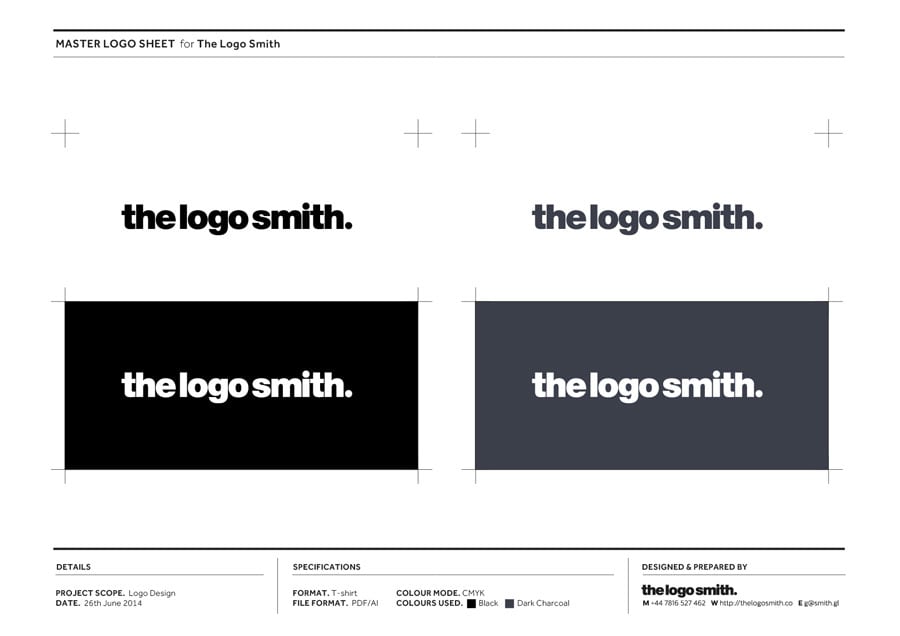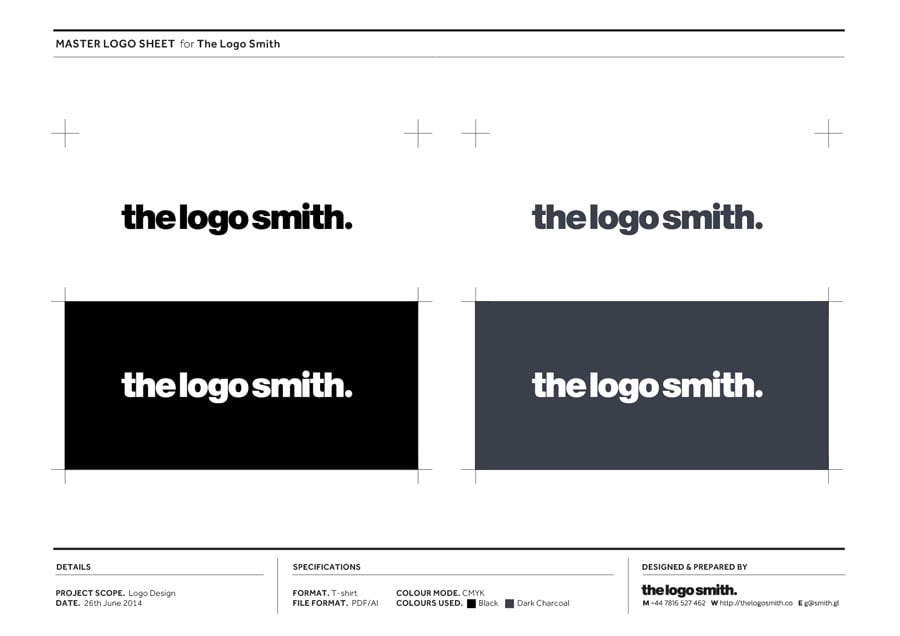 Download Master Client Logo Sheet Template.zip
The above link will download a ZIP archive of an: Adobe Illustrator CC7 file (without embedded fonts) and a PDF (with embedded fonts), all ready for you to present those finished master logo files nicely to your client.
Client Logo Sheet
I have settled on this style of Client Logo Sheet for providing, and presenting, my own clients with the finished logo files. Each one has a few bits of useful information, such as: the colour mode used in Illustrator, either RGB or CMYK and list of the actual colours used in the logo.
I've locked all the elements other than the logo itself, so it's easy for a client to select and copy without picking up surrounding elements etc. On my example I have 4 different colour variations, but you could adjust it to show just one colour, or even add more rows/columns depending on how many colour versions are to be used. Probably best not to cram say 6 different logos on one sheet, as part of this logo sheet is to present the logo in a nice clear way.
The Client Logo Sheets are not replacing the more detailed Logo Guidelines/Logo Specification sheets as not all clients opt to have these developed, but all clients will get the Client Logo Sheet at the end of each project.
Feel free to use the Master Client Logo Sheet Template as is, or change the layout/contents as you see fit (obviously remove all instance of my name and details). Hope you find it useful. 
Download Master Client Logo Sheet Template.zip
Another Logo Sheet Example
Here's a version of the Client Logo Sheet I have just done for my latest finished logo redesign project, for Codestag.