All Archived Posts in Famous Logos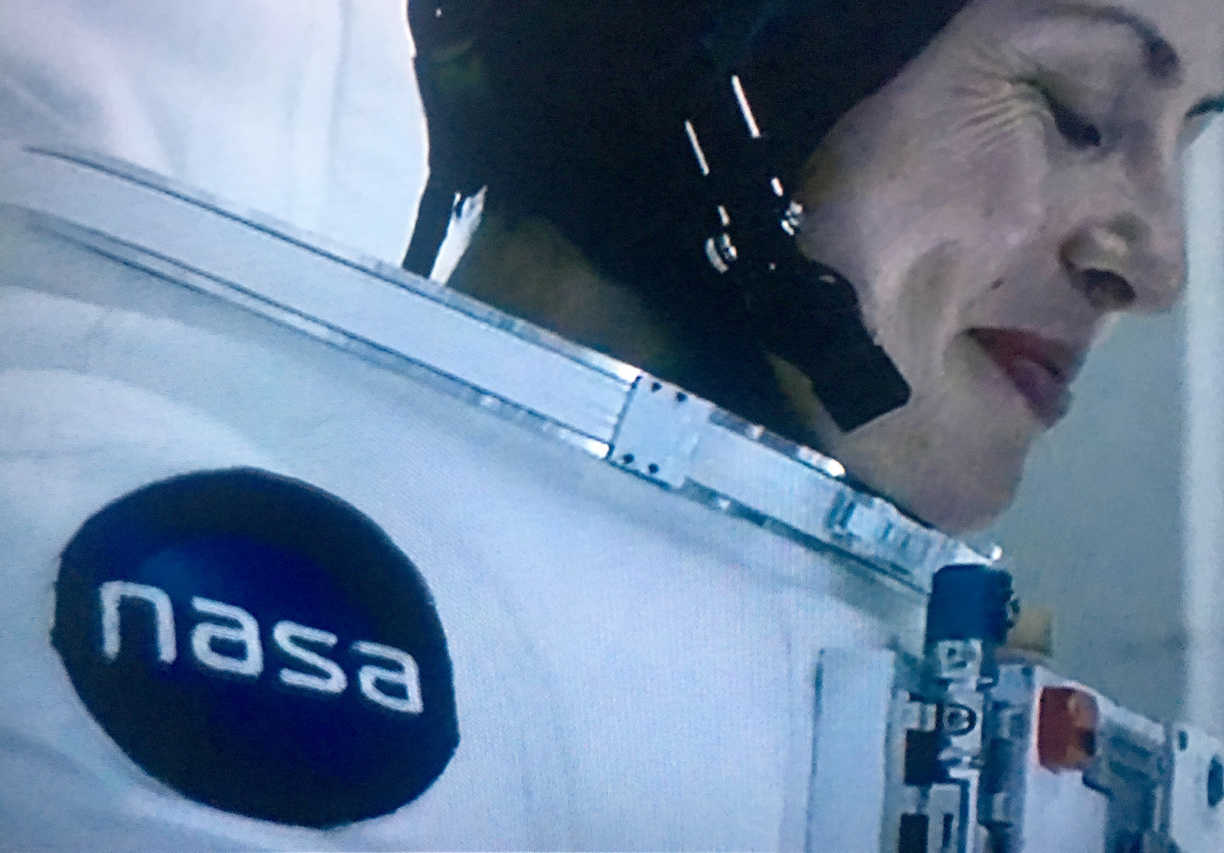 The Unofficial Style of NASA Logo Design Used in the Movie LIFE
Watched LIFE the other day; noticed the NASA logo wasn't the official NASA 'meatball' logo, nor the far cooler NASA 'worm' logo, from 1976.
IMDb: "A team of scientists aboard the International Space Station discover a rapidly evolving life form, that caused extinction on Mars, and now threatens the crew and all life on Earth."
I only noticed it in one scene, but it likely appeared elsewhere, I just wasn't paying attention enough.
Verge wrote a rather lengthy article on NASA, and the movie: The fictional NASA in Life is run by a bunch of psychopaths and idiots

Recreating the LIFE Movie NASA Logo
I did think though it would be a bit of fun to recreate it, as best as I could, without spending hours on it.
It's not 100%, as from the TV screenshots, it does look like all lower-case version of the logo is a bit hit & miss, itself, in the movie.
Or just bad embroidery…
I have read on StackExchange, that NASA often grant movies permission to use the official NASA 'meatball' logo, such as in the movie, Martian.
In this case, presumably because it's set in the not too distant future, that they assumed the NASA logo would have been 'updated' again. Fair assumption, to be sure…
I'd say they were 'circling' back to my favourite version of the NASA logo, the 'worm' variant. it's the version also now available as part of the official reproduction of the NASA Graphics Standards Manual.
It's so cool, there's even an animation of it.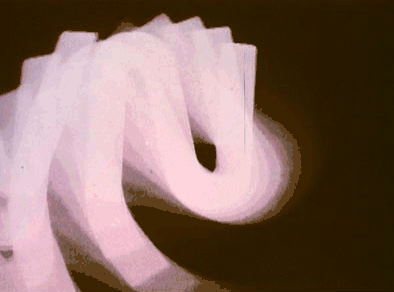 SaveSave
SaveSave
SaveSave

This selection of marker art in Designer Spotlight, (as in brand logos of various felt-tips, pens etc), by Serge Lowrider, really caught my eye.
Something I love about the pure simplicity, and the natural imperfections inherent in 'doodling' with a marker pen, or a Sharpie.
I'd really like to see more genera brand logos designed in this way, as I think this would be a fab side-project for some creative to get stuck into.
I'd have a go, but I'm useless with markers. Anyone?
Via http://thisisnthappiness.com
Marker Brand Logo Designs by Serge Lowrider
Serge does have these for sale, as limited edition prints, over on his Colab-Gallery page, under projects titled: Marker for Life, and Hall of Fame.
About Serge Lowrider
Born 1972, lives and works in Fribourg, Switzerland.

Due to printing his first stickers at the dear age of 8, Serge Nidegger knew already he would make it his job.

After learning the tricks of the trade the regular way, he realized, that the only way to keep on printing and painting with passion is to open his own studio, in 2000 he takes off as Lowrider.

Serge sets great value upon the craftsman tradition of the computer-free era of the 60's, when sign-painting was it. The experimenting that one can find in his work can also be found in the numerous collaborations that he leads with designers, brands, rock clubs, art galleries and festivals, seizing those opportunities to try to push things forwards.

For this exhibition, he chose to pay tribute to the Markers.
NBC Logo Design History - TV Idents from 1926-2016
The NBC Logo Design History 1926-2016 is a lovely video summary of the transformation of the NBC TV Logo Ident spanning decades.
It's somewhat of a lengthy viewing. Still, if you love logos with some nostalgia thrown in, then this will be worth watching.
Just a couple of the NBC Idents from the video (below), particularly love the earlier peacock versions.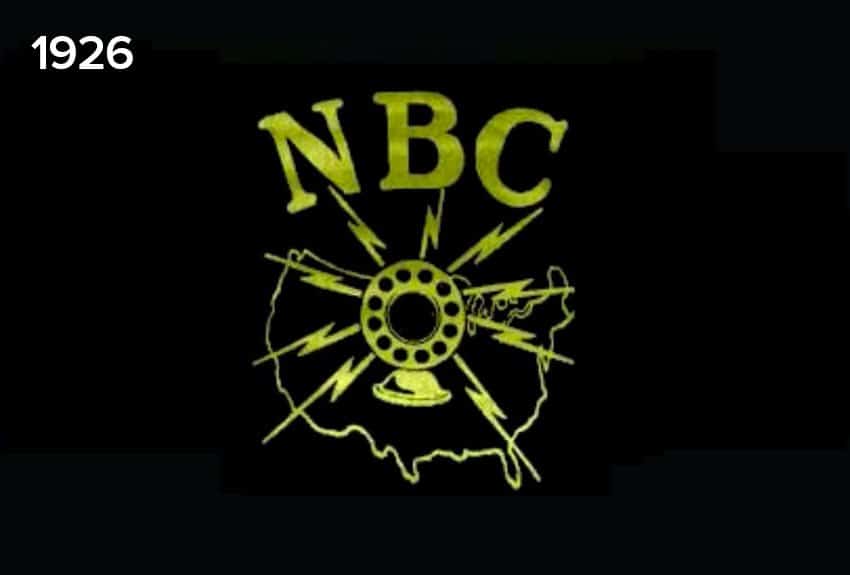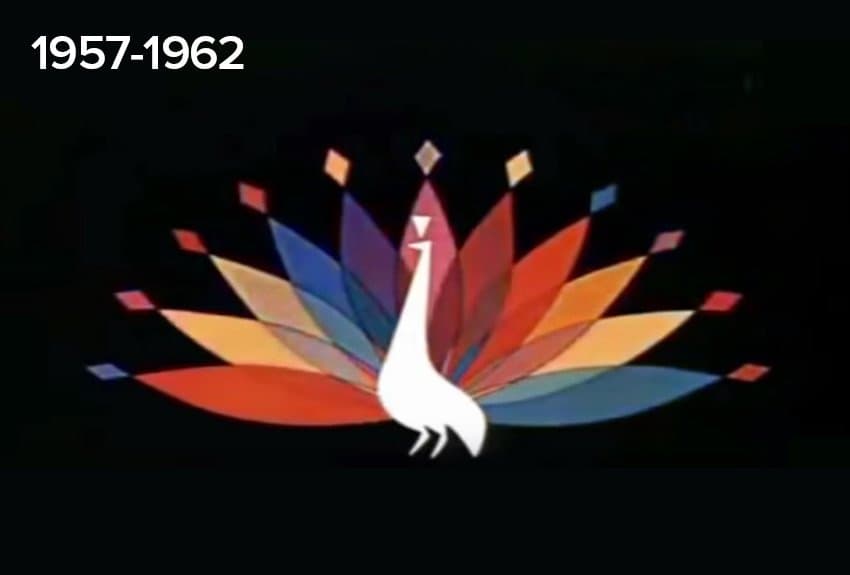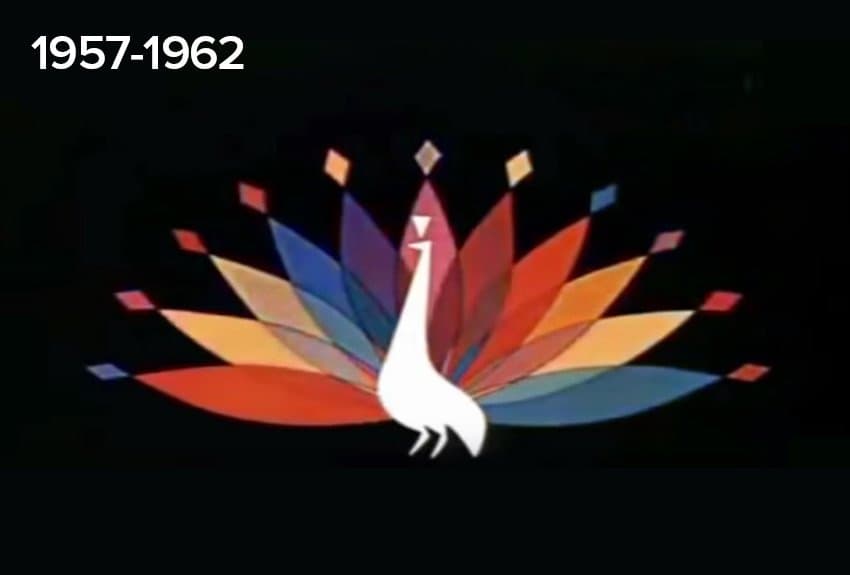 Brand Logo Mix, by Mike Stefanini, from Atomike Studios, is a fun look at how certain popular brand logos would look like on completely unrelated consumer brand items.
How about: the Nike logo on a Coca-Cola can; Tomato Ketchup as an aerosol to spray on your dinner; drinking some Pepsi from a car oil container; cleaning your windows with some Starbucks coffee spray…
The Shell logo on a milk carton is a bit icky tho…
Lovely little brand logo project, and I particularly love the style of illustration, rather than trying to go for photo realistic renders.
Brand Logo Mix Designed by Atomike Studios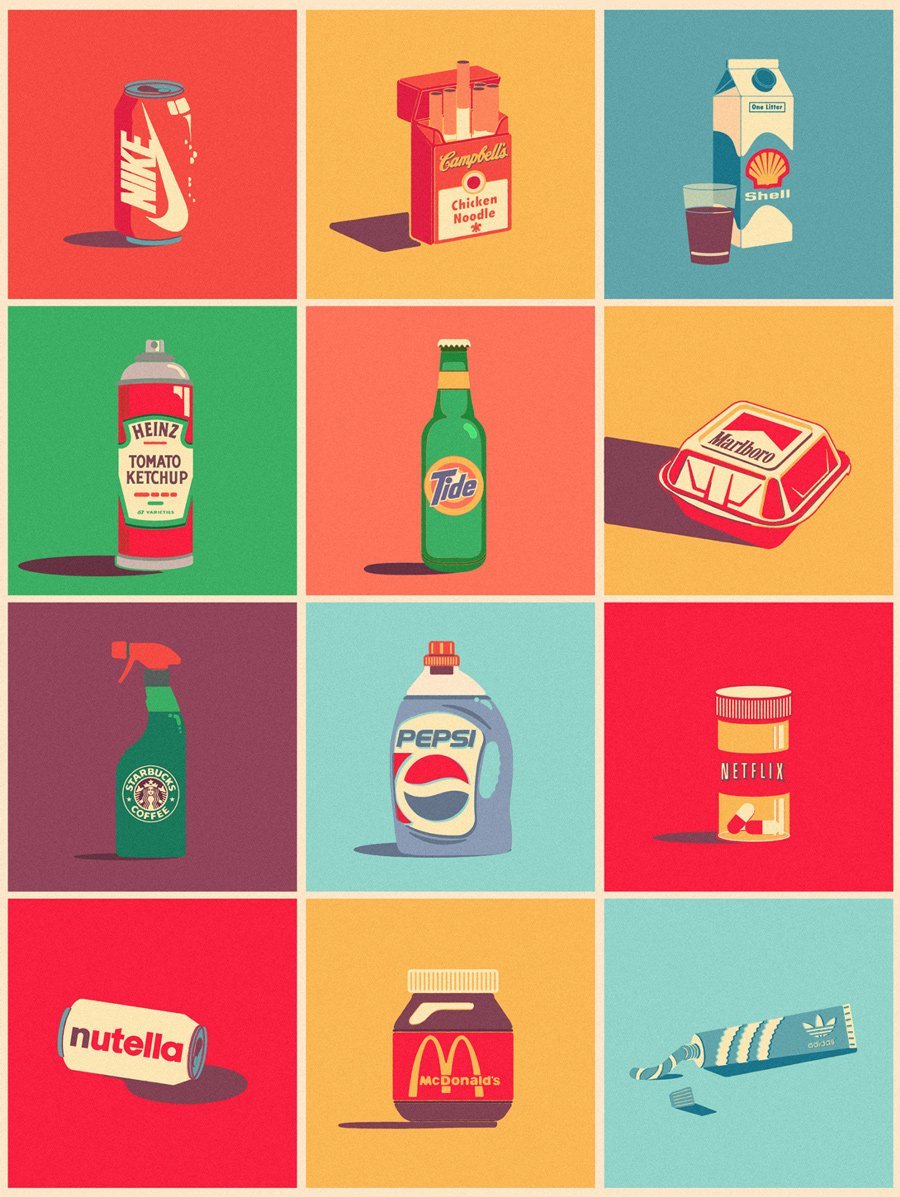 Mike Stefanini: "Almost inadvertently I had approached the design of a Coca-Cola can of the Nike logo... I found it nicely subversive, so I decided to apply this principle to other consumer products..."
Atomike Studio on Instagram
Incidentally, Mike has a wonderfully colourful Instagram account, that is definitely work following: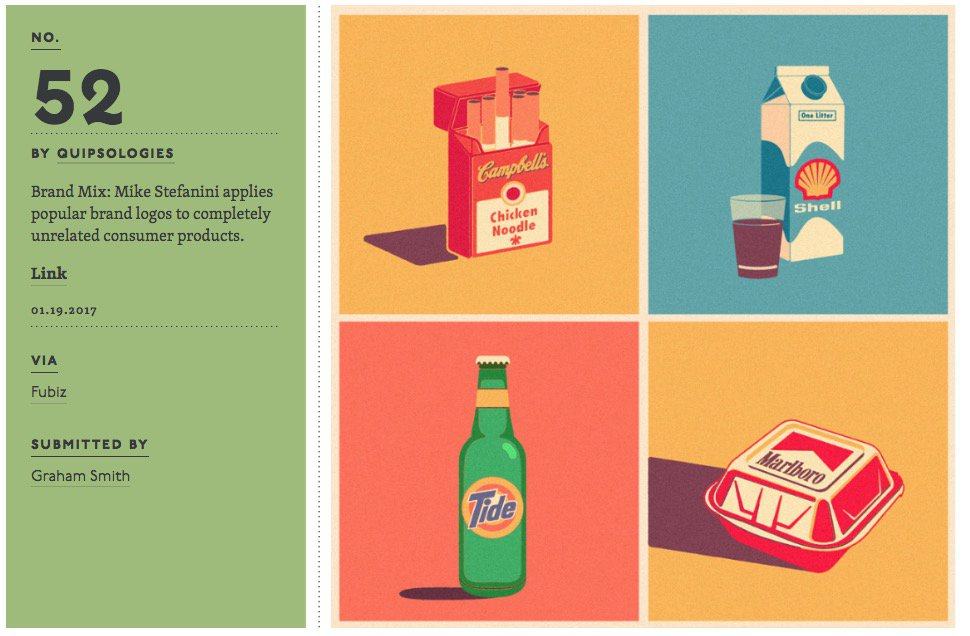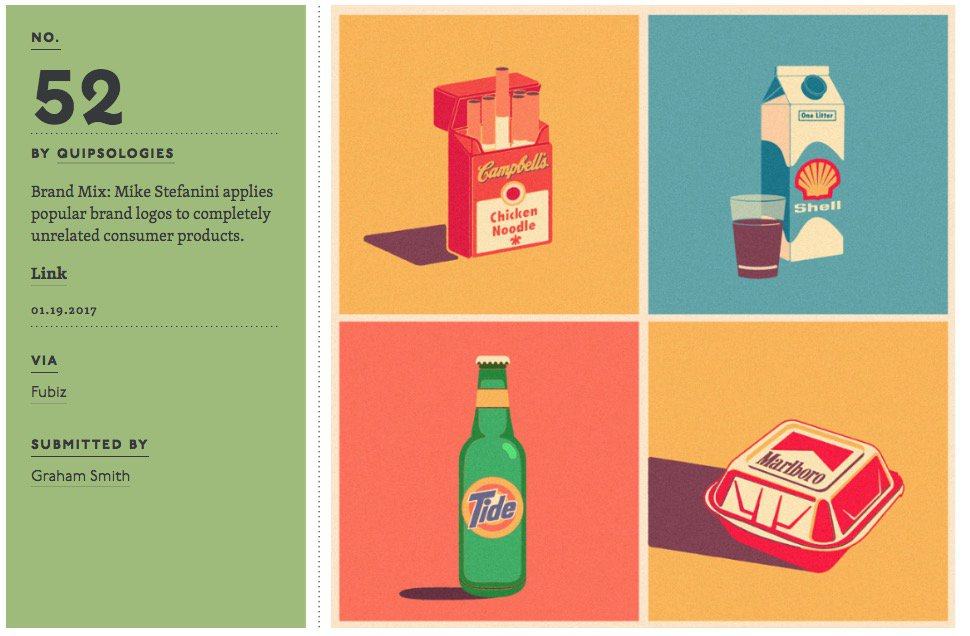 I love this vintage Nintendo poster so much, put out by a desperate Nintendo of America Inc, way back in 1990.
Such a classic, and shows how times change when it comes to brand names becoming nouns.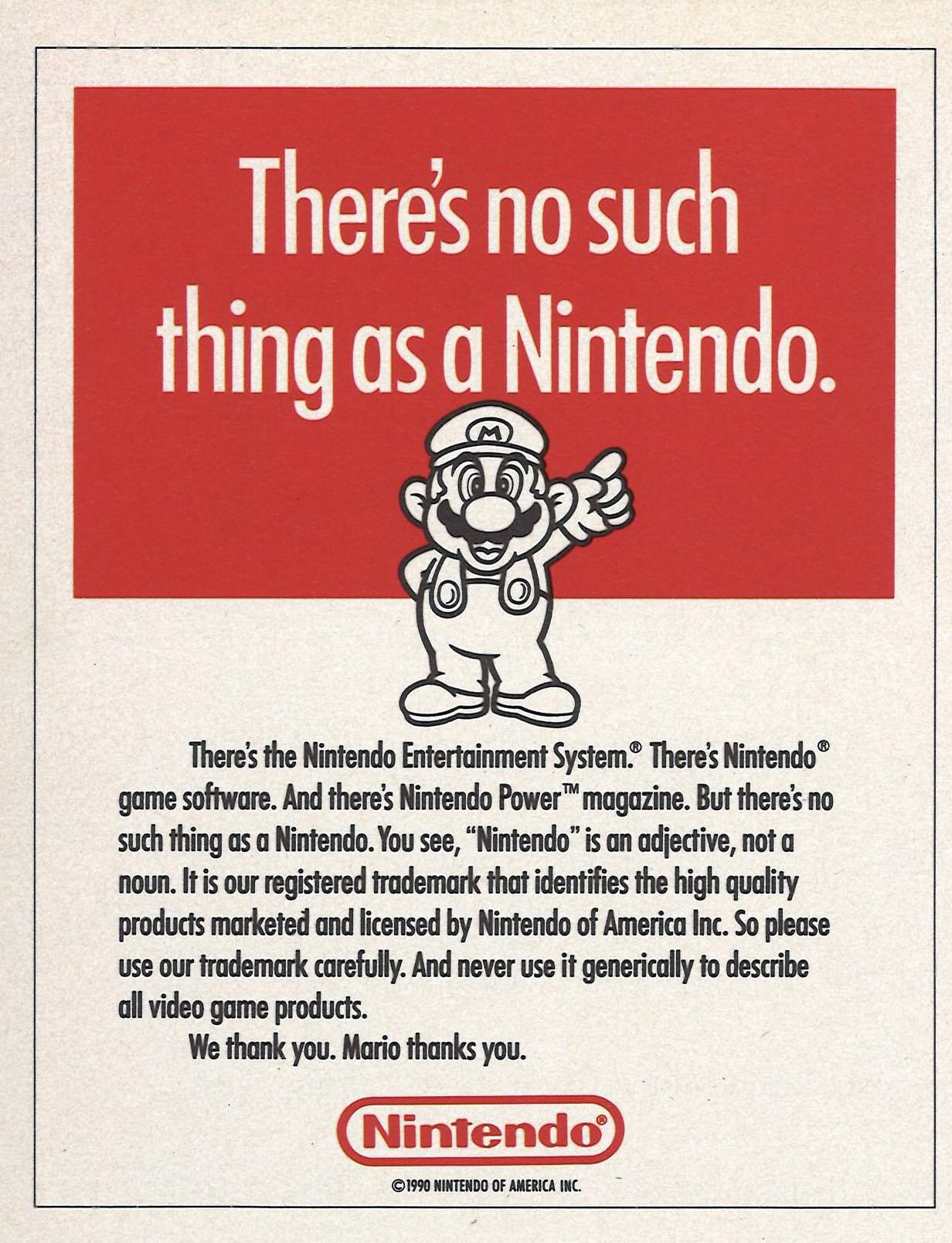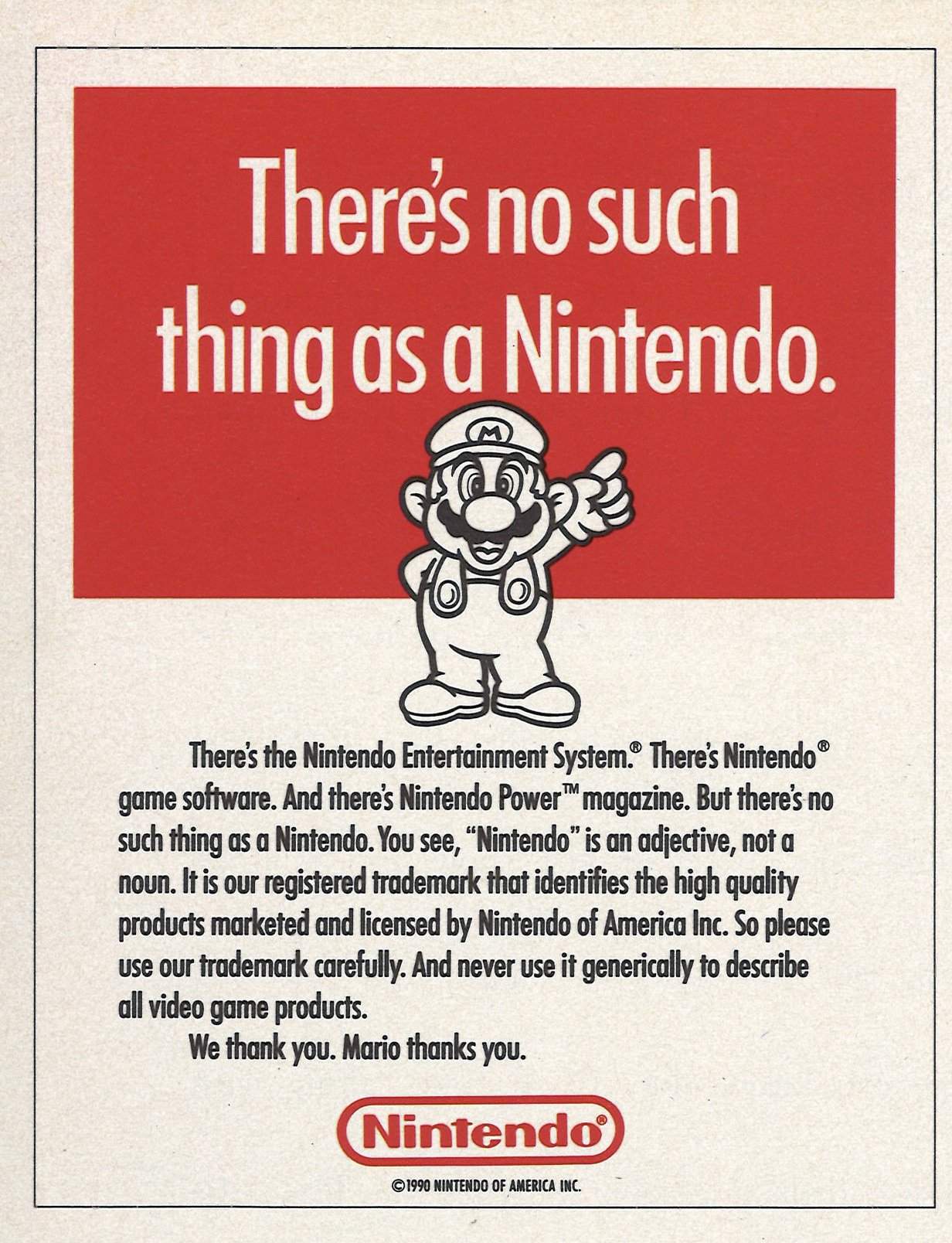 You see, "Nintendo" is an adjective, not a noun.
There's the Nintendo Entertainment System.® There's the Nintendo ® game software. And there's Nintendo Power TM magazine.

But there's no such thing as a Nintendo.

You see, "Nintendo" is an adjective, not a noun.

It is our registered trademark that identifies the high quality products that marketed and licensed by Nintendo of America Inc.

So please use out trademark carefully.

And never use it generically to describe all video game products.

We thank you. Mario thanks you.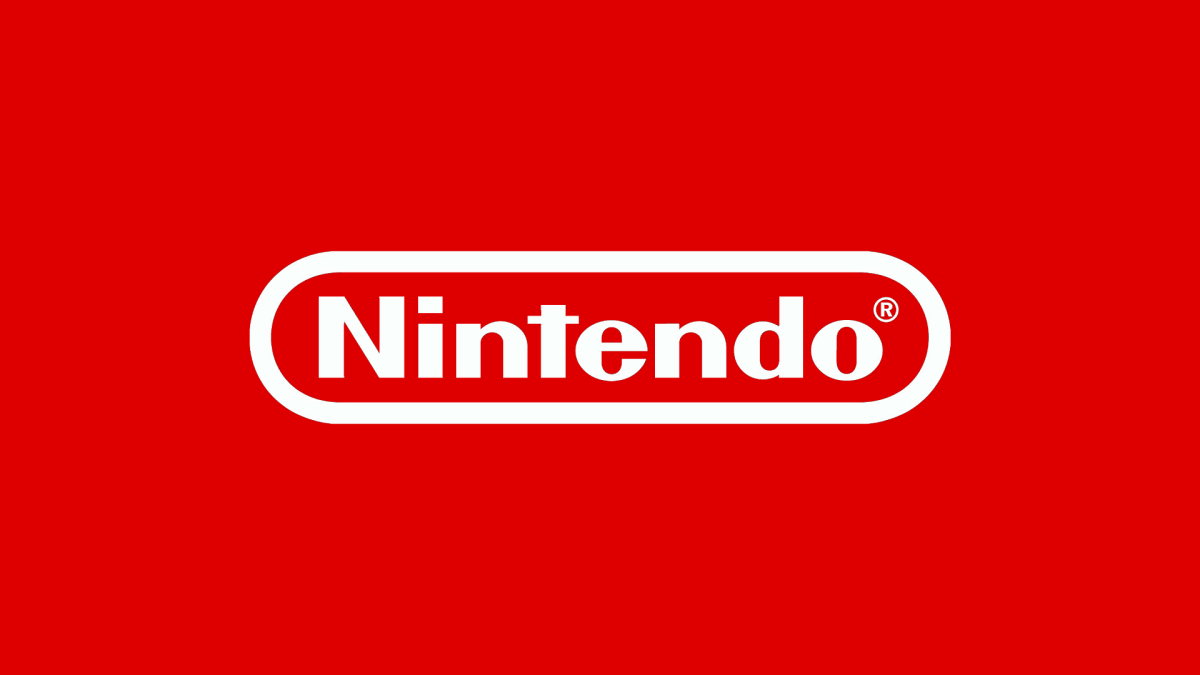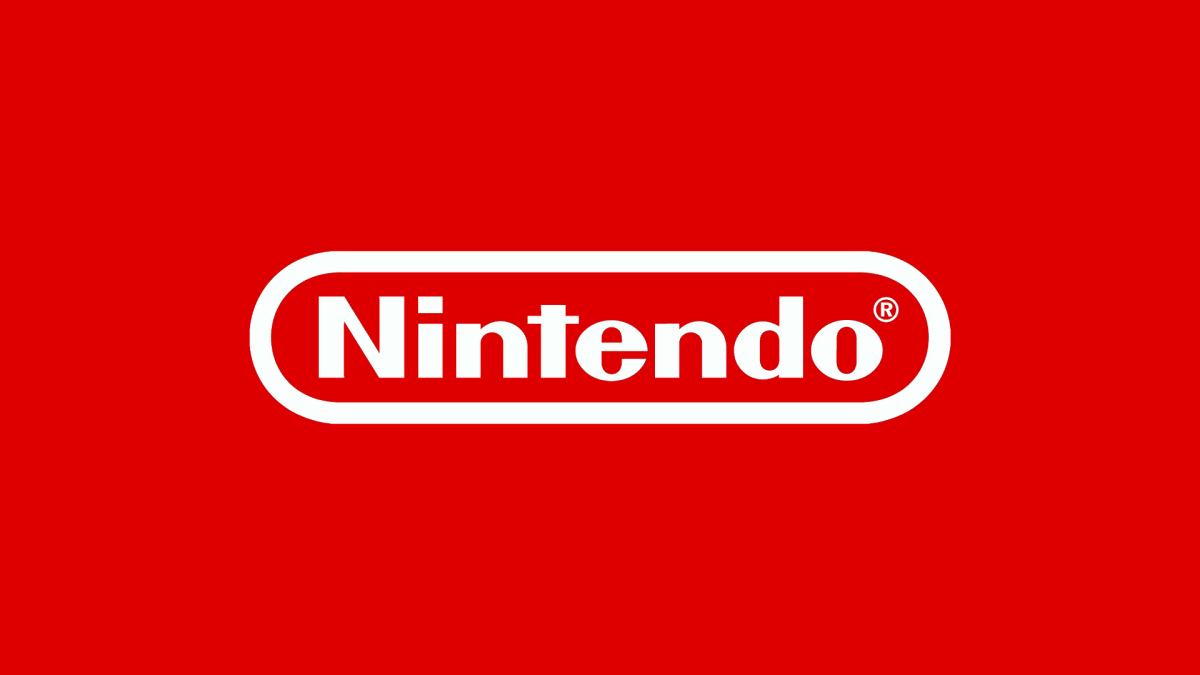 Came across this fun branding and font project over on Imgur (also on Pinterest): Famous Brand Logo Names Replaced with their Font Names. Love this kind of thing.
I immediately went looking for some more examples, but I can only find this selection below.
I then visited the site of McCauley Creative (useful that they added their name to the bottom of the image) hoping to find some more examples, but sadly no.
In any case, It's still a fun thing brand project to look at, and does play a little trick on the mind.
Obviously the more famous the logo; as in the more the logo has had chance to embed itself into your subconscious, the more you're trying to interpret the font name as the actual brand name.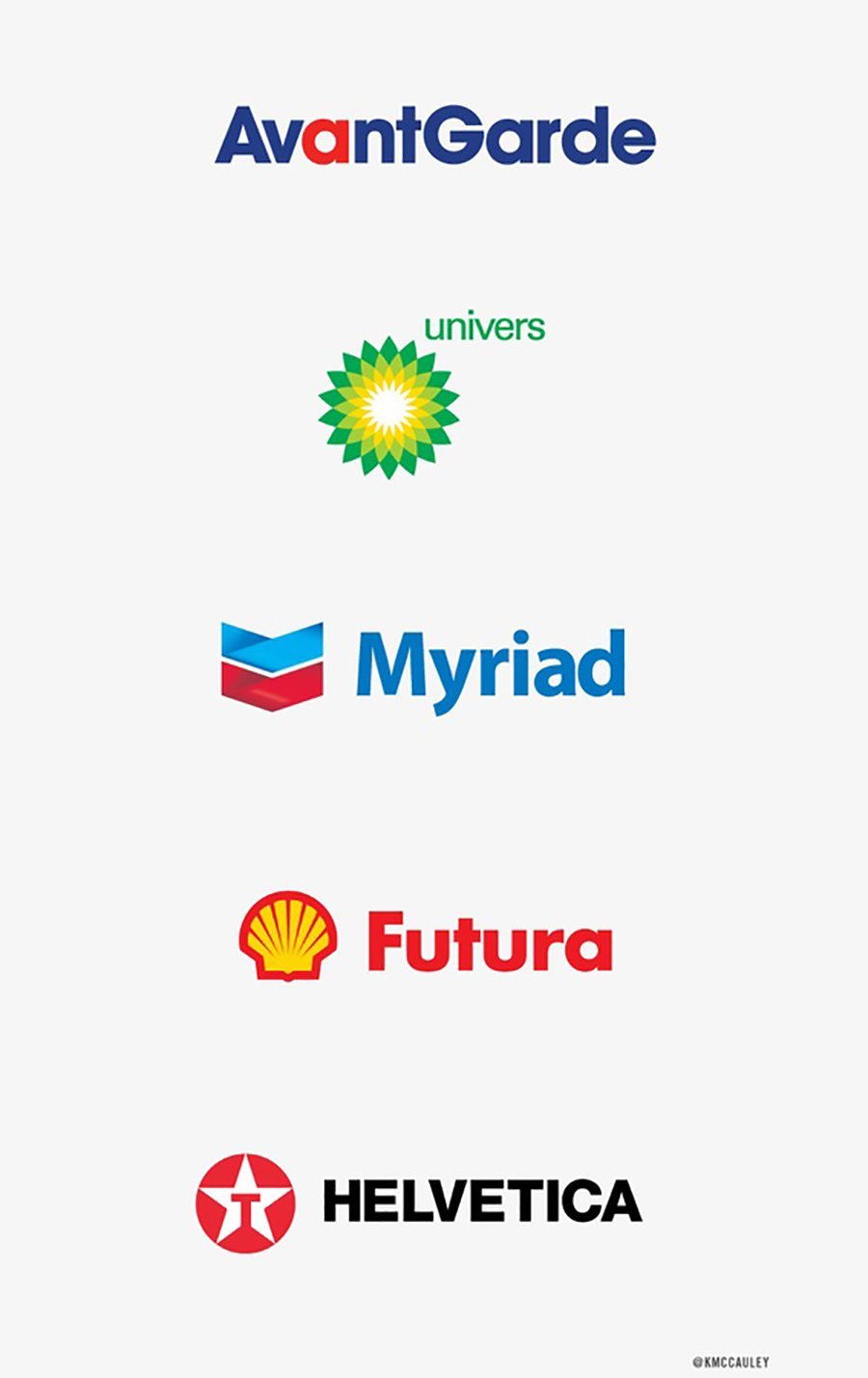 Brand Reversions
This playing tricks on the mind: it's not a million miles away from the logo project I did a few years back, called Brand Reversions. The brain expects to to see one thing, but the eyes see another.
Some examples below:

Great little find by John Gruber, of Daring Fireball, the other day: Evolution of the 007 James Bond Movie Logo Design, which was originally posted on The James Bond Lexicon, a Tumblr site.
Don't think I've ever really given much thought to the actual logo for 007, at least not until now.
Some quite subtle changes every few years until 1993, then they finally seem to be satisfied with the logo. Or, they just got fed-up changing it for every movie.
As John Gruber pointed out: "Not sure what they were thinking with the one from 1973 — italics are essential."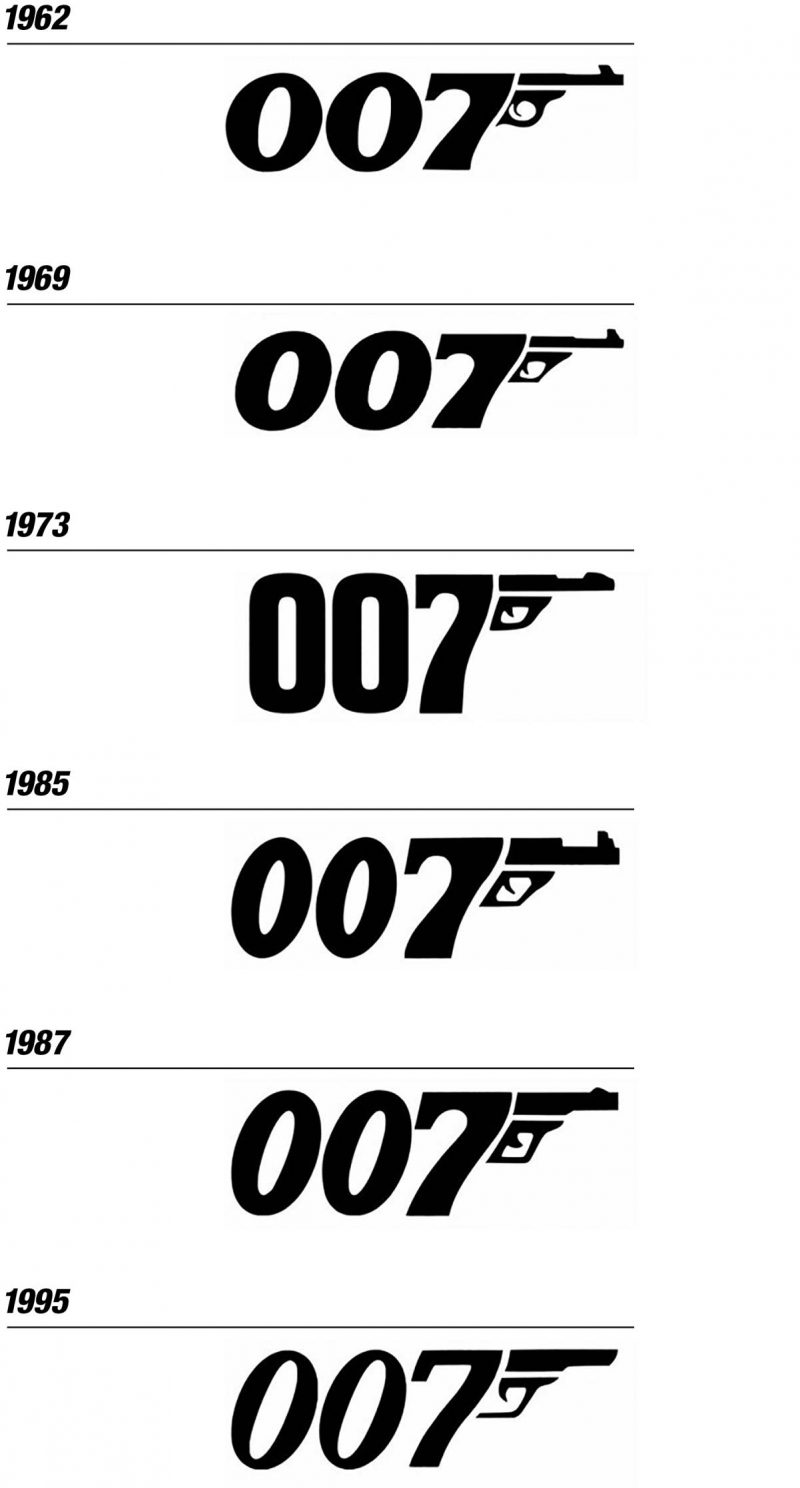 The Inner Curves of the 7 in 007
I liked the inner curve of the 7, from version 1962 up to 1987, then they straightened that inner space out, and I'm not sure I like it as much.
It was a very distinct #7, and I think they could have managed it, even though they've been thinning out the overall logo each time.
I get that the #7 served purpose of acting at the guns handle, but I think a little subtle inner curve would have been nice.
So practicing what I sort of preach, and just for shits-and-giggles, just quickly mocked-up what I feel looks nice, and keeps with the previous styles without being too clunky and fat.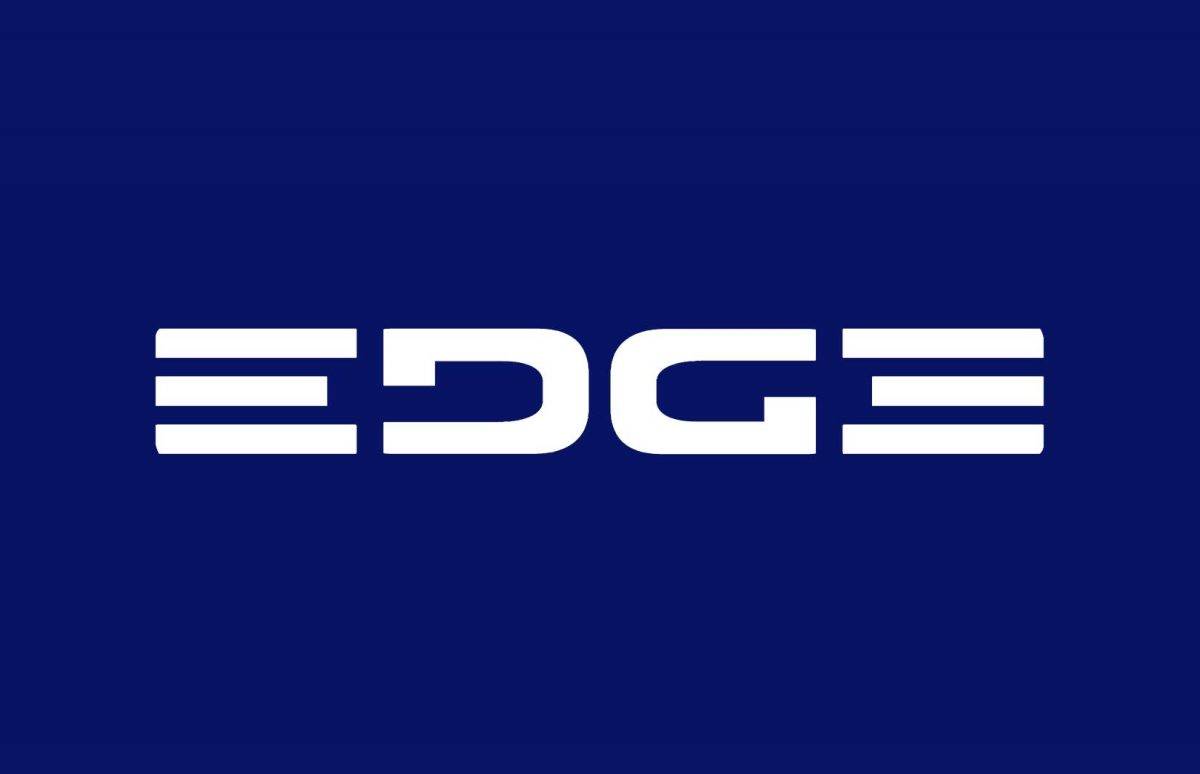 Happened upon this rather nice Ford Edge Ambigram car logo concept, by reddit user hadukem (don't have a website URL or anything like that, just the reddit link and the imgur link that hadukem posted to.)
Have read some of the comments, and of course, a variety of opinions have been shared. I don't think it's 'dumb', as one person quipped.
It might not serve any higher-purpose, but manipulating existing logo designs can be a fun and useful exercise, and can help to keep ones mind sharp.
There's an element of problem solving with things like this, which one can never get enough off.
I actually only viewed the original Ford Edge logo first to see if I could work out how the ambigram was created.
I gave up after a minute, but when I took at a peek it certainly made sense.
It's quite clean and respectable alternative to the original Ford Edge logo, and whilst I'm sure Ford won't be scrambling to use this, it's also not an idea that should be quashed.
Maybe in another dimension, there is a Ford Edge out there with an ambigram, just like this one, and I think it looks pretty good for a car model emblem.
Came across this post on Virgin's official blog: Virgin Logo The original Virgin Logo Design was used for Virgin Records way back in the 1970's, and the logo was designed by English artist, and illustrator, Roger Dean.
BIOGRAPHY: ROGER DEAN was born in England in 1944,and is an artist and designer internationally renowned for his, album cover designs, posters, books, the revolutionary publishing companies, Dragon's Dream and Paper Tiger, Eco architectural, furniture and stage design, as well as typefaces, logos and iconic designs for computer games company, 'Psygnosis' and redesigned the Tetris Logo."

Read the rest of the Biography on Roger's official website: http://www.rogerdean.com/biography/
The letter shown below was sent in 1979–attached to the letter with the original naked-twins logo letterhead) is a copy of the more familiar Virgin logo.
Virgin: It [the twins logo by Roger Dean] was an embodiment of the early-70s and really summed up the feel of the brand and the artists we represented.

However by the time 1977 rolled around, and we'd signed The Sex Pistols, the logo began to feel a little dated, and didn't overly reflect the direction we were headed.
Edgy and Less Hippy
So it would appear that in this later period of Virgin's business, a more 'edgy' and less 'hippy' logo design was called for.
Got to love the word 'edgy'…
Part of the reason for this logo update were due to plans to expand Virgin into other industries, so something 'stylishly simple' was needed.
The Original Virgin Logo Napkin Doodle Sketch
This is my favourite part, as I'm always referencing the 'napkin doodle' to my new clients; a way to explain how some of the creative brainstorming process can come about, something as rough as a few words scribbled on a napkin can lead to mighty mighty things.
I'll be referencing this in my client communications from now one, as some clients don't seem to believe me when I say 'napkin doodles' can often lead to the chosen logo design.
In Virgin's case, it was a young designers who came to meet Mr Virgin on his houseboat, and whilst talking about about the logo, scribbled what you see on the napkin.
And that was it, it was love at first sight!
Mr Branson: "It looked like a signature. It had attitude. It had energy. It was in-your-face simplistic."
This original Virgin logo sketch became the official brand mark of Virgin in 1979, and has since disrupted everything from air-travel, to banking, health clubs and hotels.
No denying that the Virgin logo is one of the world's most recognisable brands.
Virgin Logo Refinements
Apart from the original naked twins logo, the Virgin logo has seen a few subtle refinements over the years, but nothing has dramatically changed in these intermediate updates.
I wonder when and if the next Virgin logo update will happen…