All Archived Posts in Portfolio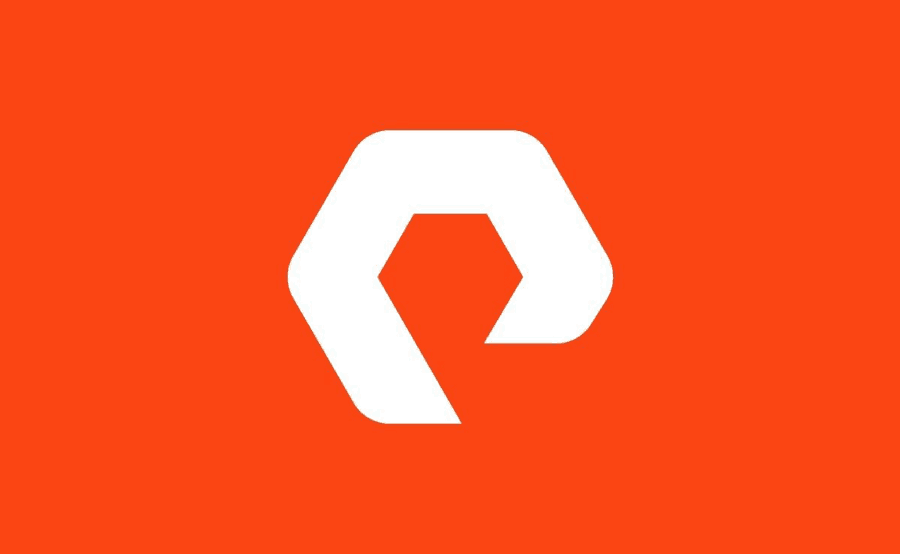 If there was ever a logo design project to brag about, then this huge Pure Storage logo would be that project.
Pretty sure this is the largest ever real world application of any logo I have designed, and it just happens to be the jewel of my logo design portfolio, the Pure Storage logo.
This huge Pure Storage banner hanging up on the side of the Stock Exchange, on Wall Street, was to celebrate the successful filing of their IPO, back in 2015.
Standing proudly in the photo, is Pure Storage CEO, Scott Dietzen.
It's a pretty amazing feeling to see ones own work used in this way, really very proud of myself. :)
This has to be one of the biggest real-world applications of a logo I have designed… #Brands #purestorage #LogoDesign #GraphicDesigner pic.twitter.com/LyFm4vNQCE

— The Logo Smith (@thelogosmith) August 16, 2017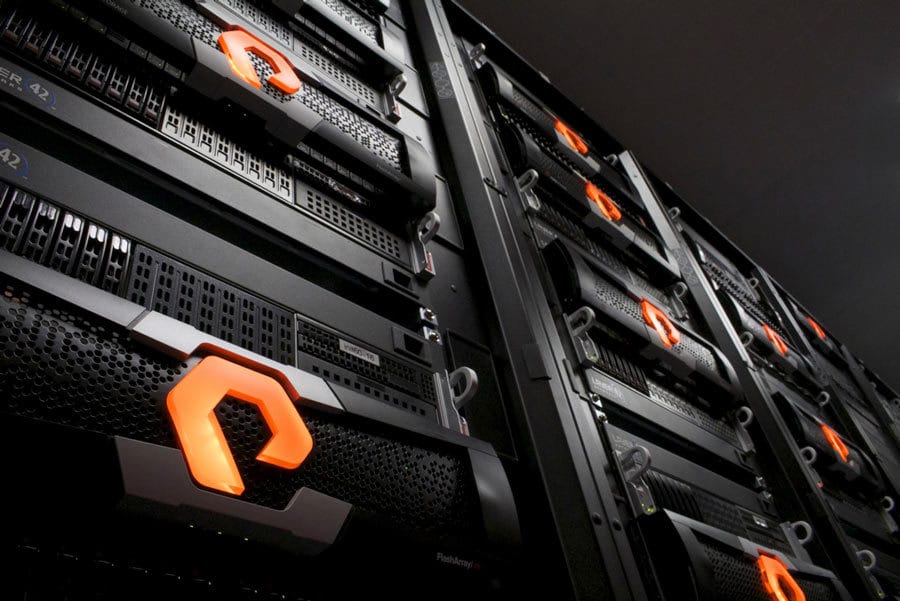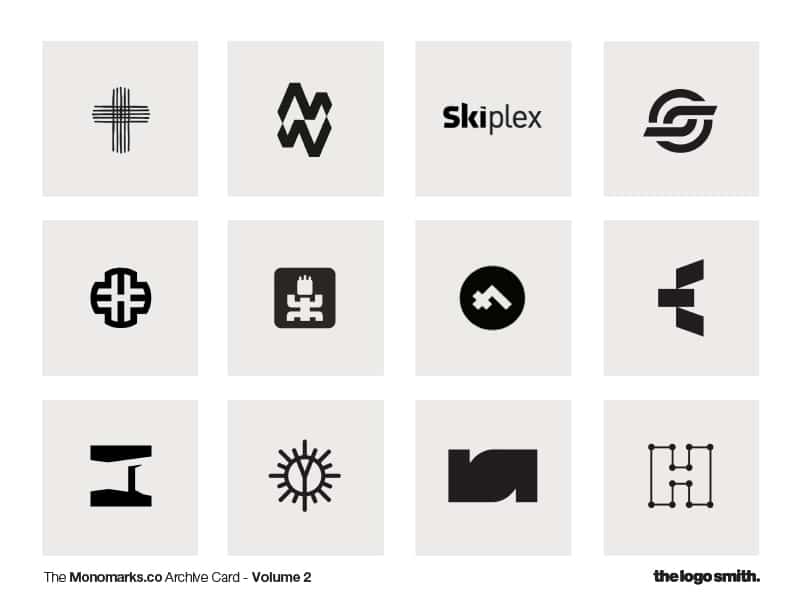 Following in the same fashion as my Logo Archive Cards, here's a growing collection of Monomark Archive Cards, from my somewhat expansive, Monomark Portfolio.
This post will be updated with updated cards on a regular basis.
What are Monomarks?
Monomarks.co - a collection of individual Logo Marks, Icons & Symbols, from my Logo Design Portfolio, displayed in glorious Techniblack.
Monomarks typically show how well the visual element of my various logo designs work when changed to just one solid colour.
This legibility, formed from the development and design of my logos, obviously helps with the varies uses of each logo for both digital and real-world uses.
In particular, it shows how well the logo mark would inevitably work in the various Social Media environments, especially the smaller square/round environments used by the Profile images for Twitter, Facebook, etc.
You can also see these Monomark Cards on: Dribbble, and Pinterest.
SaveSaveSaveSave
SaveSave
SaveSave
SaveSave
SaveSave
SaveSave
SaveSave
SaveSave
In an effort to tie up my various logo designs, spread across my logo portfolios, I've created these simple Logo Design Portfolio Cards.
Each Portfolio Card has nine logo designs from my Logo Portfolio, and the work shown here spans more than 10 years.
Logo Design Portfolio Cards Designed by The Logo Smith
As of 20th July 2017, I've created 8 volumes, but these are still not the entirety of my logo design collection. I'm currently working on creating the rest of the cards every few days, or so.
Also, there's no real order going on, so each card has logo designs ranging from this year, to maybe 5 years ago, etc.
I wanted to mix the chronological order up, so that it didn't inadvertently create a false sense of styles and trends, one year to the next.
Additionally to these logo designs, I'll also be creating similar Portfolio Stack Cards, from my Monomarks collection.
Logo Portfolio Cards Volume - 11
---
Logo Portfolio Cards Volume - 10
---
Logo Portfolio Cards Volume - 9
---
Logo Portfolio Cards Volume - 8
---
Logo Portfolio Cards - Volume 7
---
Logo Portfolio Cards - Volume 6
---
Logo Portfolio Cards - Volume 5
---
Logo Portfolio Cards - Volume 4
---
Logo Portfolio Cards - Volume 3
---
Logo Portfolio Cards - Volume 2
---
Logo Portfolio Cards - Volume 1
---
The Cards On Dribbble
You can also view the Portfolio Cards, over on my Dribbble Profile, and Pinterest
And please: don't forget to give me a shout, if you're looking for logo to be designed!
Take a look at my Client FAQ's, or jump straight in and fill in the Creative Brief, to start the process of hiring The Logo Smith.
SaveSave
SaveSave
SaveSave
SaveSave
SaveSave
I've always been fond of the idea I had: create an independent portfolio of just the logo mark portion of my logo designs, called Monomarks.
Not to mention it's a neat way to milk ones own work…
Monomarks Now Coming to You on Instagram
Although I've always had a separate Portfolio page on my website for the Monomarks, as well as Behance etc, I wanted to expand the reach of them a little more.
To that end, I decided to create a new Instagram profile solely for the uploading of the Monomarks.
I'll not be in a rush to upload all the Monomarks in one go, instead upload one or two every few days or so, or weeks… Uploaded an initial batch just to give the page some substance.
The Existing Monomarks Portfolio Page
Ask most people who know me, they'll tell you that the Pure Storage logo design, was and still is, my all time favourite, and most prestigious, logo design projects.
I designed the Pure Storage logo way back in 2010, and this feels like a lifetime in the logo and branding world.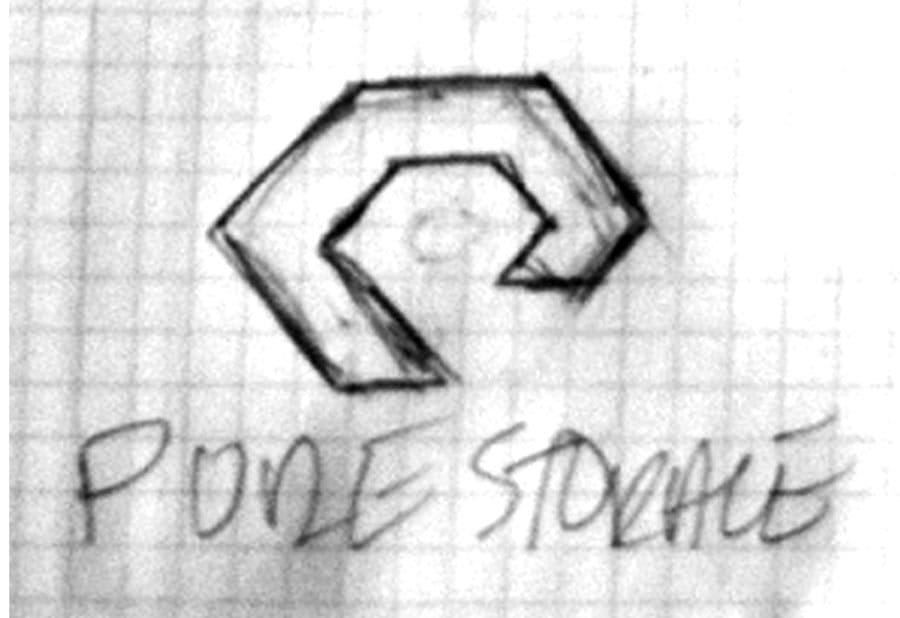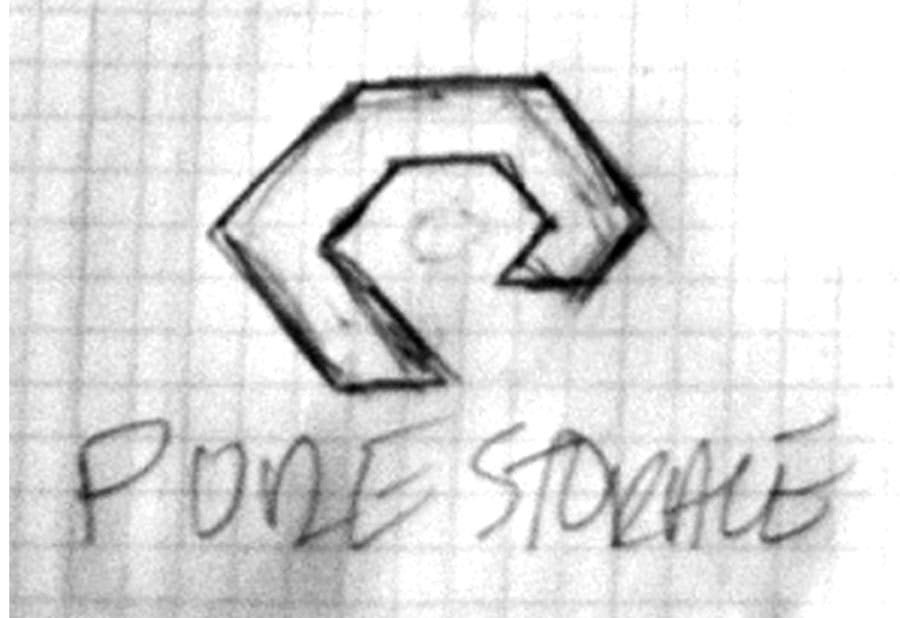 To see that Pure Storage have not changed the logo design in their recent brand identity update, is such a massive acknowledgement of how well the Pure Storage logo has stood the relative test of time.
I'd go as far as saying that 7 years and counting of using the same logo design, is pretty close to designing a timeless logo design.
Sure, it's not decades like some famous logos, but it's still a long time, especially in the rapidly changing, and evolving world of technology.
To see that the new branding agency tasked with taking the Pure Storage brand identity into the future have not changed my logo design, is just thrilling.
Who knows, it may be changed tomorrow, or next month, or next year… but for now, I'll take this as a big win, and proof that the Pure Storage logo is working well for them.
The Evolution of the Pure Storage Brand Identity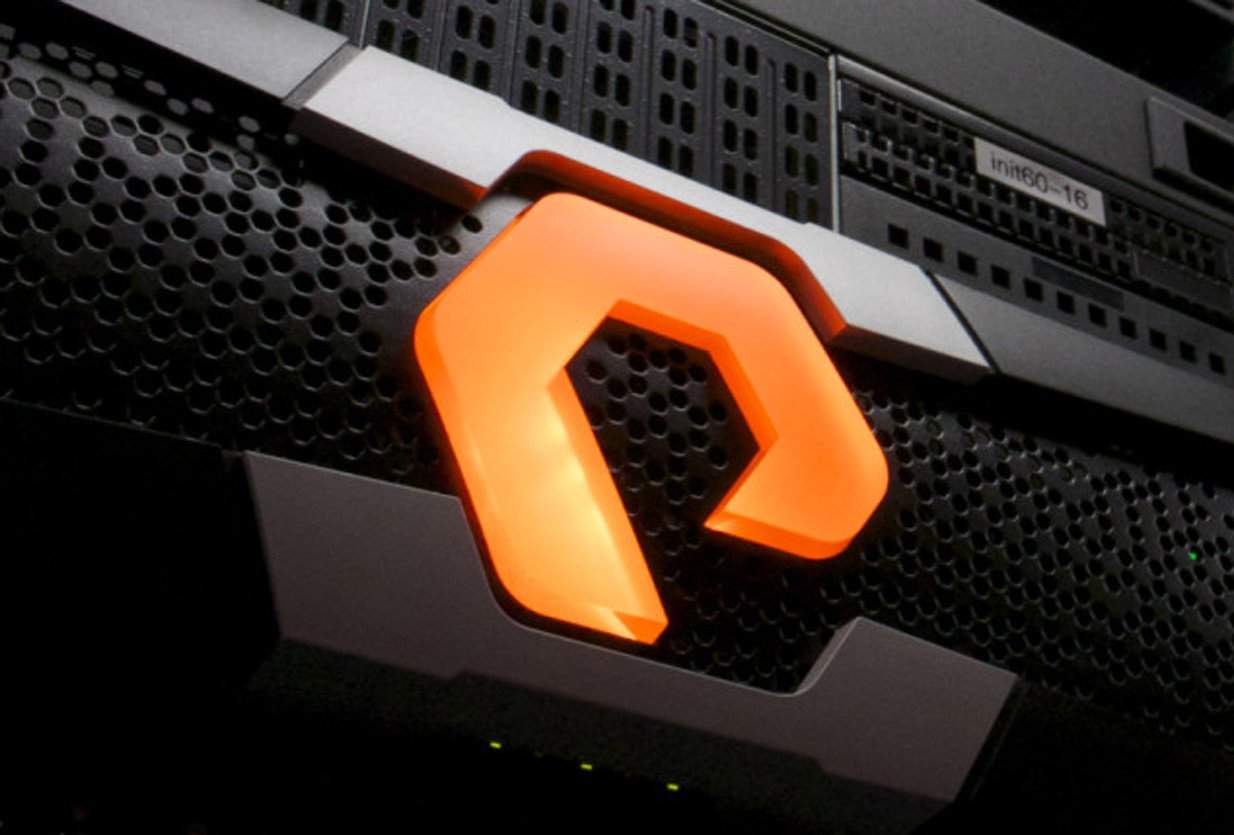 I really thought I had lost all my original Pure Storage logo design sketches that I doodled for them, way back in 2010.
To my utter delight, I actually found them tucked away within a project folder for another client, all neatly stapled up.
So I've quickly took some photograph's of them, and decided to share them with you.
A Week to Complete a Logo Design for Pure Storage
Bear in mind this was whilst Pure Storage were in Stealth mode, and the brief was somewhat scarce.Not an awful lot for me to go on during this stage, not to mention only a week to complete the logo.
It's quite cool for me to glance back and see how challenging the Pure Storage logo was in the early stages, until I hit upon the Eureka moment, which you can found out more about in the Pure Storage Project Page.
There's also a little Mind-Map (below) that I started, but ended up not finishing as the idea was already very clear in my mind at that point.
The Original Pure Storage Logo Design Sketches from 2010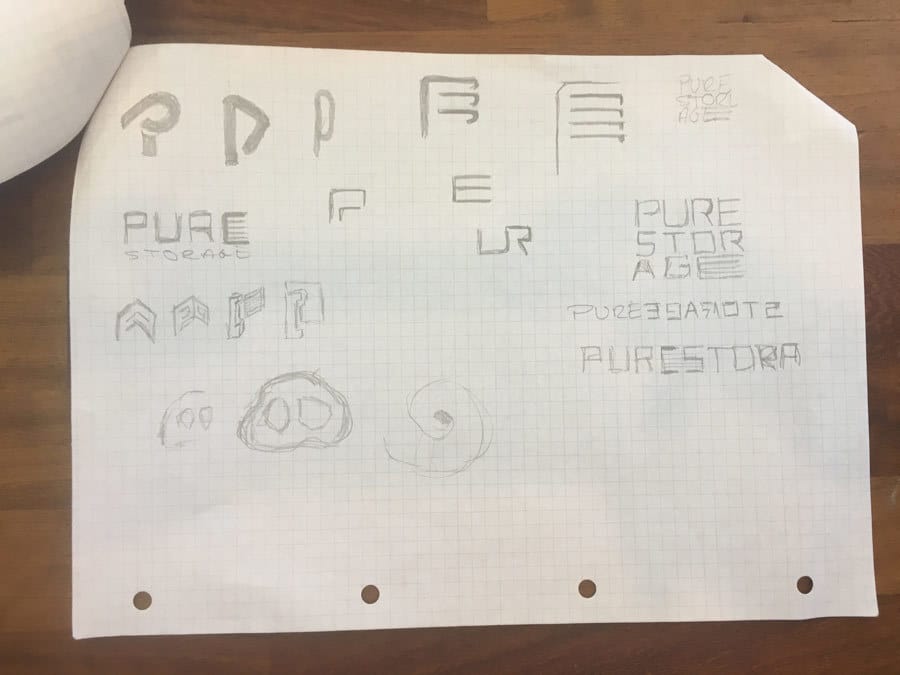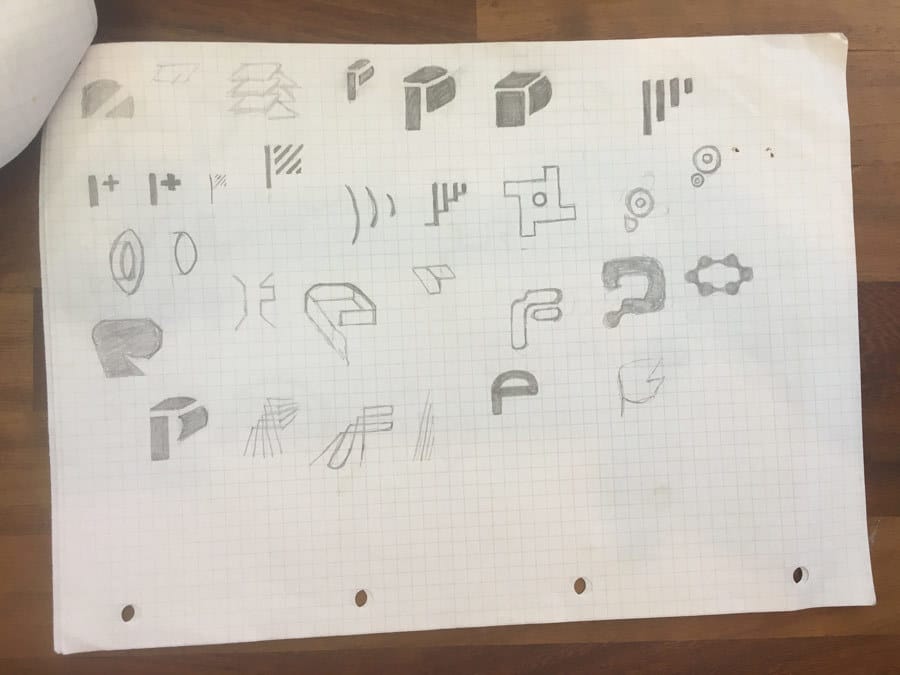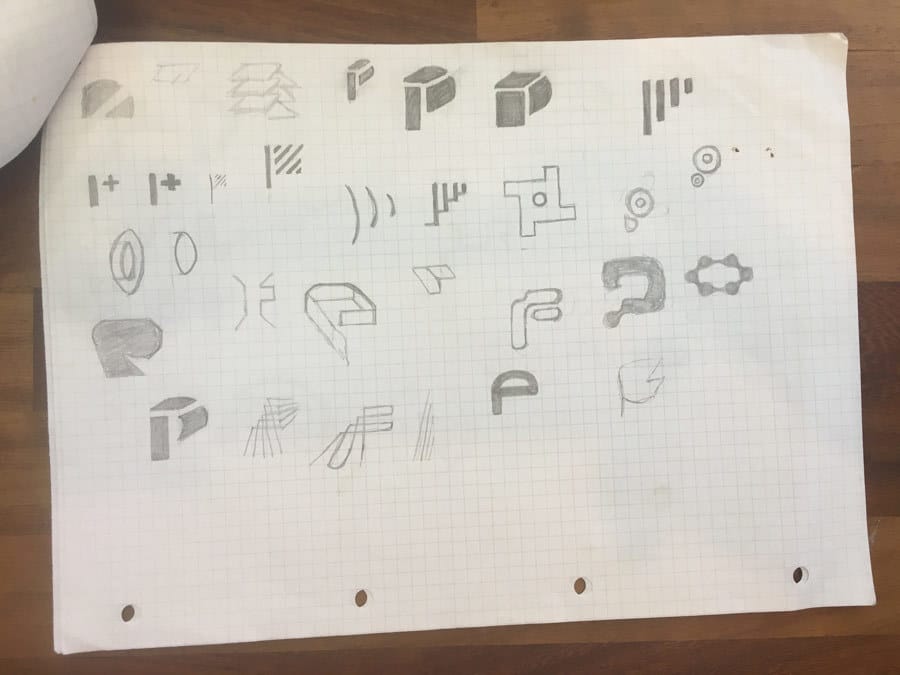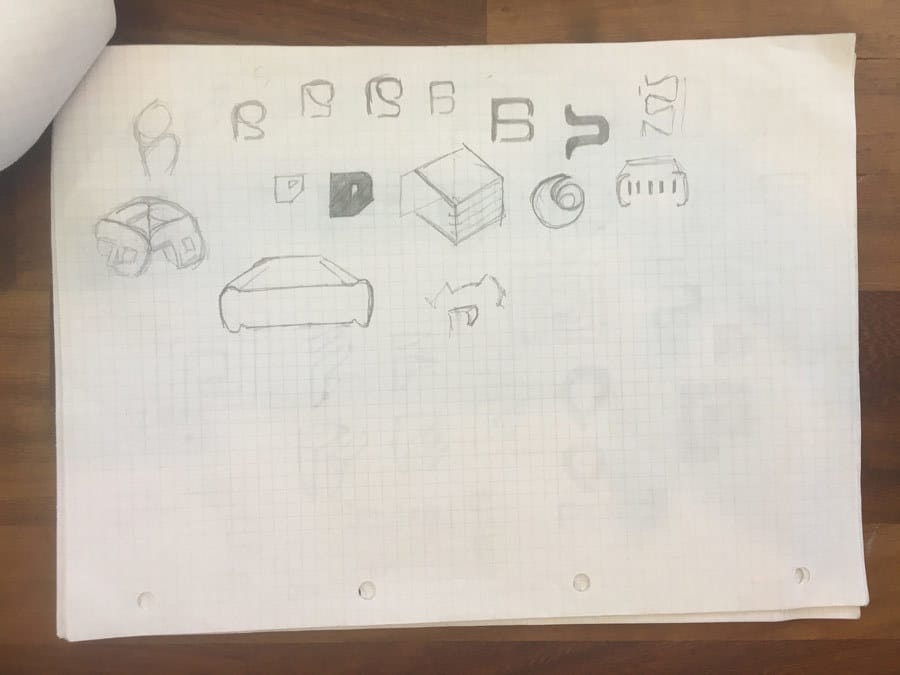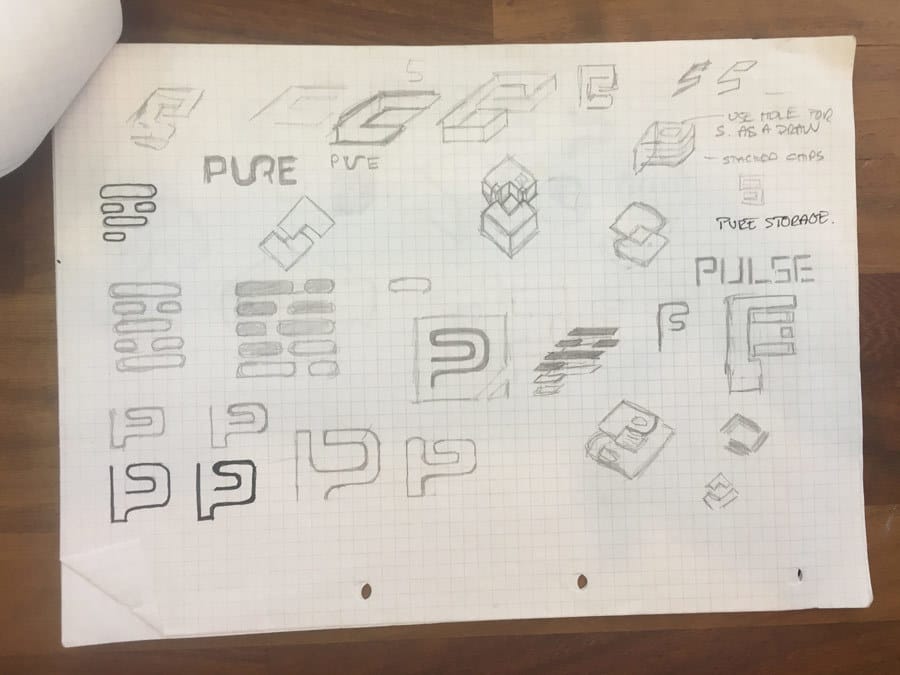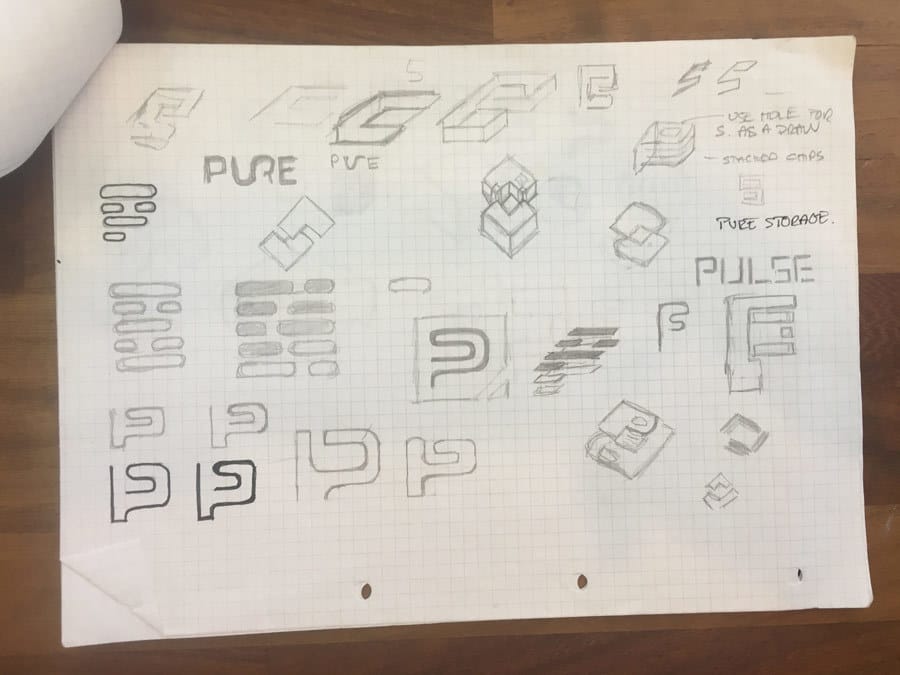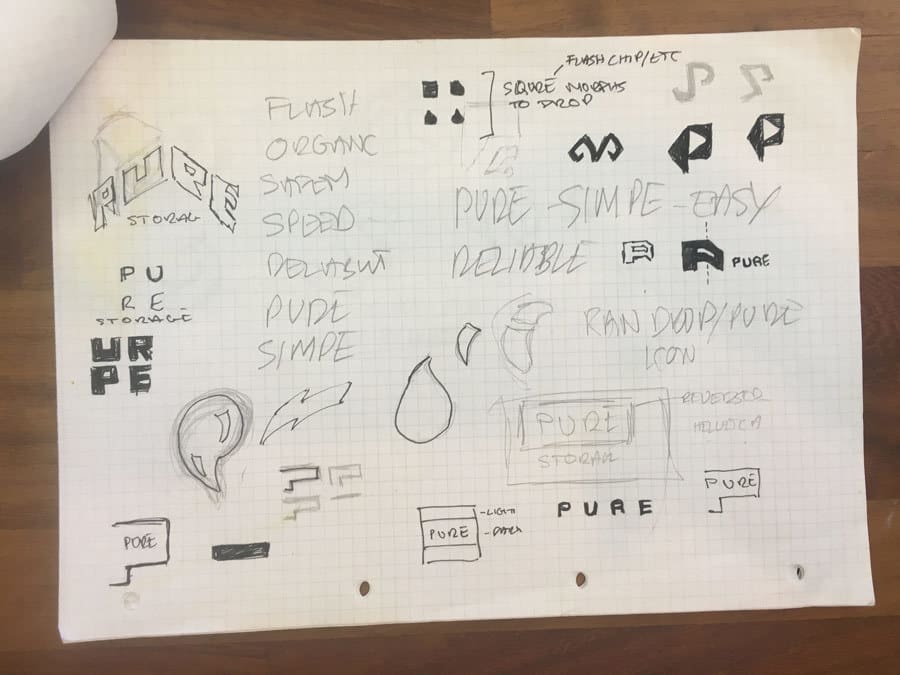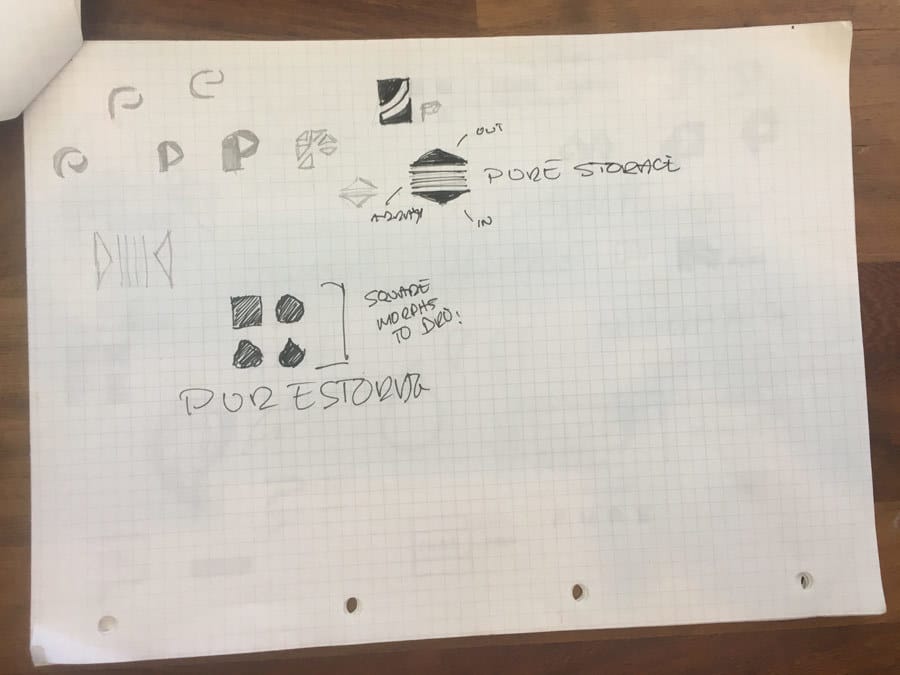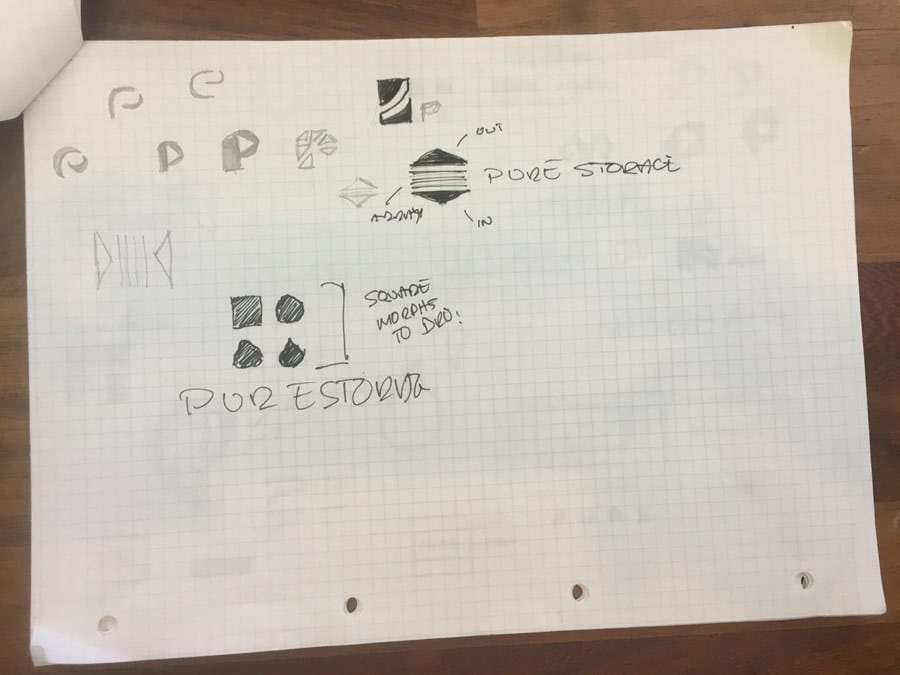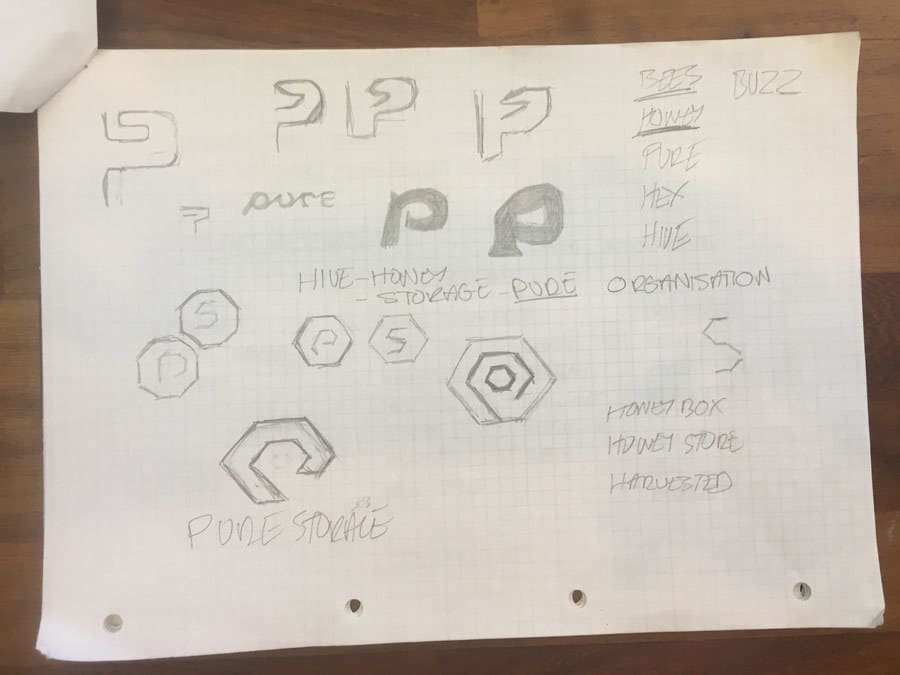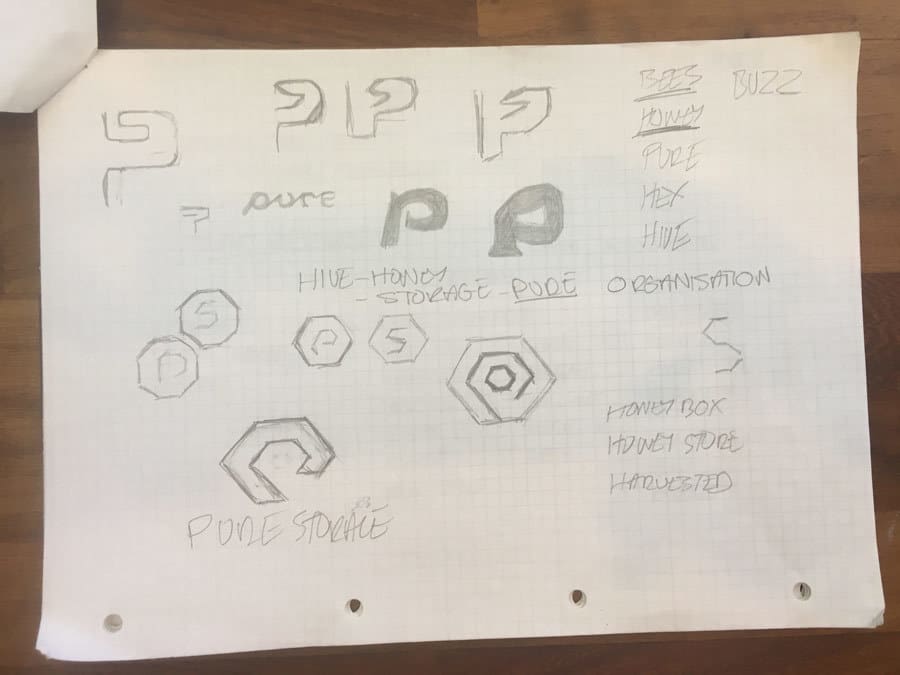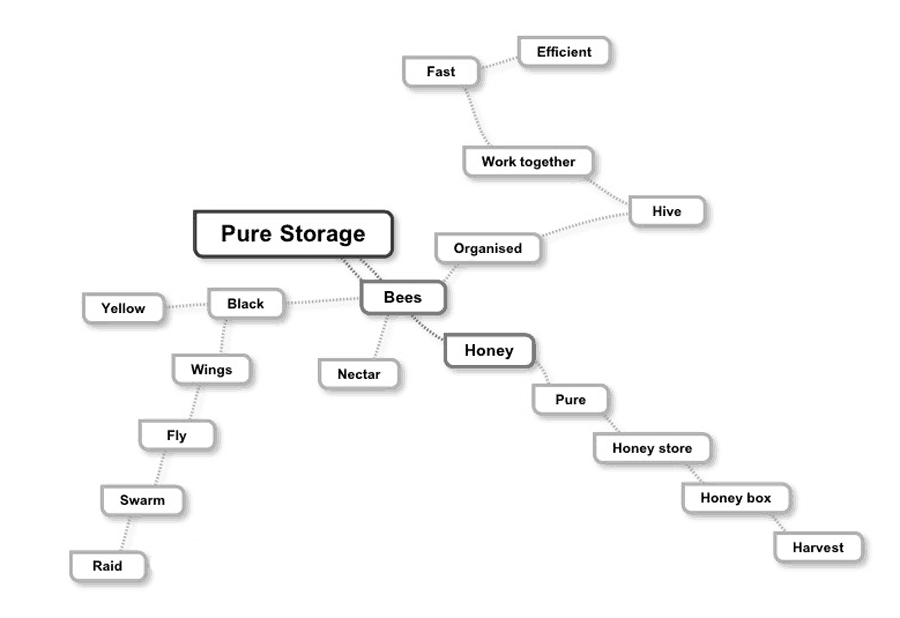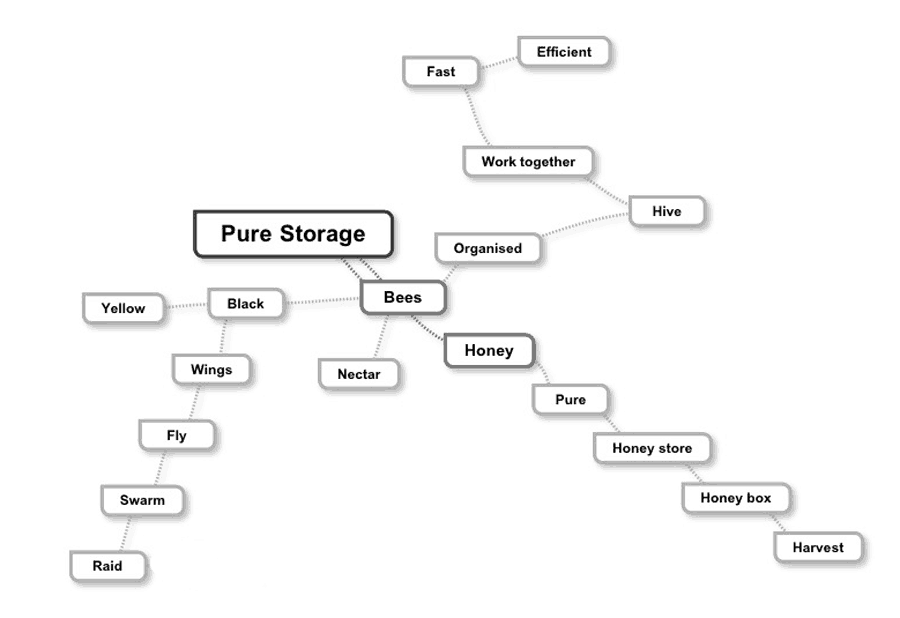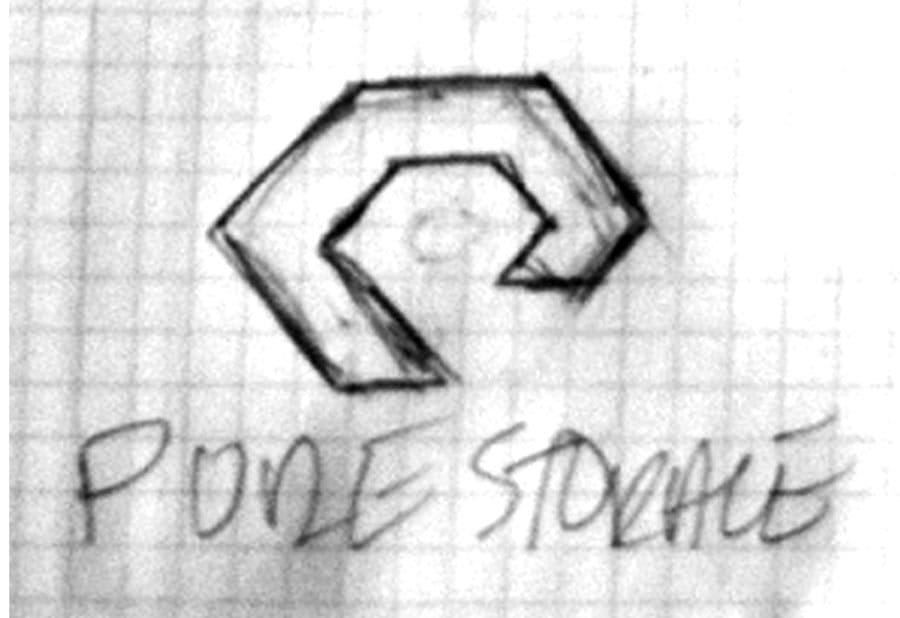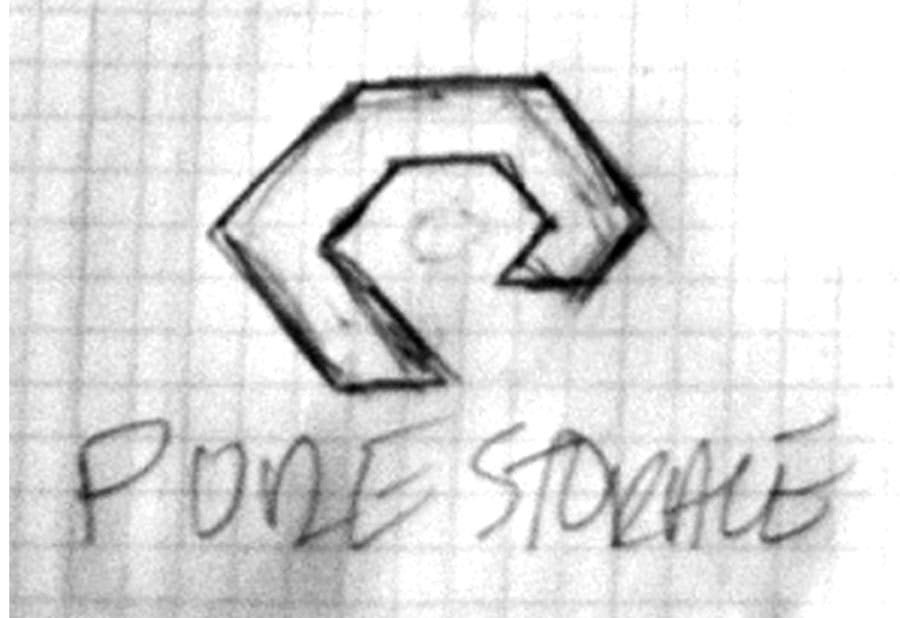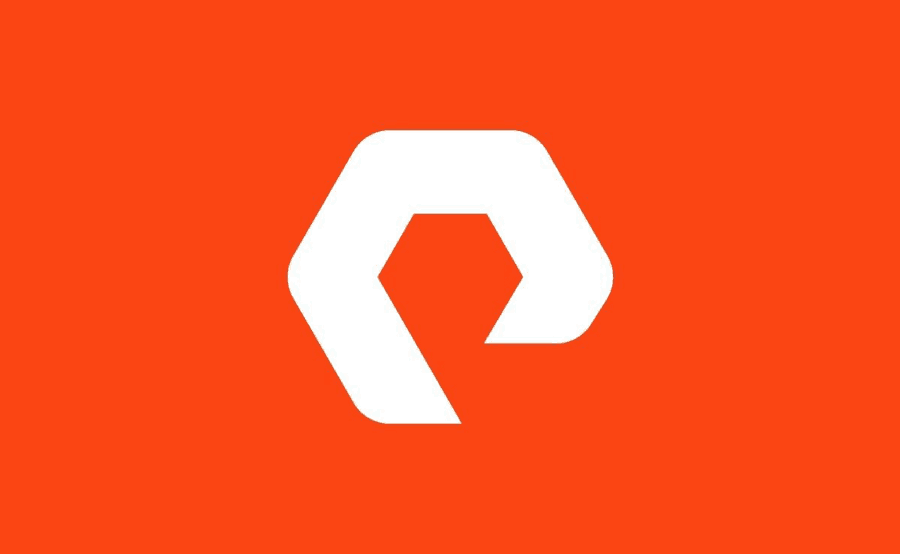 Photography Magazine Logo & Masthead: New logo project for a limited print run bi-monthly photography magazine, called: fOKOS.
A subtly styled lowercase 'f' precedes the uppercase OKOS, just adding enough visual interest to keep it from being too 'normal'.
The right-side of the letter 'f' is cut and shaped to match the outer curve of the 'O'.
Typeface used, for all letters, is Avenir Next Heavy.
fOKOS Photography Magazine Logo & Masthead

Here are some recently completed client logos, from my freelance Logo Design Portfolio. Some have been created for commissioned client projects: as part of my freelance logo and graphic design services, whilst some are conceptual: ongoing self tuition, exercising of the old grey matter, to help keep my mind sharp.
Recent Logo Designs from my Logo Design Portfolio
Hire me as your Freelance Logo Designer
If you're looking to hire a freelance logo designer or are looking for a more comprehensive logo & brand identity, then I'd certainly love to hear from you.
Feel free to visit my Contact page, take a look at my FAQ page or dive straight in by filling in my brief.
Logo Designs for Sale
I also have  selection of Logo Designs for Sale, which are based from a massive collection of: unused client logo ideas, conceptual designs, icons and marks.
All Logo Designs for Sale, cost only £195, and are only ever sold the once.

Really pleased with how my logo design for UPRAW has turned out, especially when seen as a letterpress business card, on some heavy textured black card.
As you can see from the image, the angular nature of the UPRAW logo mark, seems to work so well within the shape of the business card, and looks clean and precise as a raised mark on the surface of the card.
Letterpress Business Card for the UPRAW Logo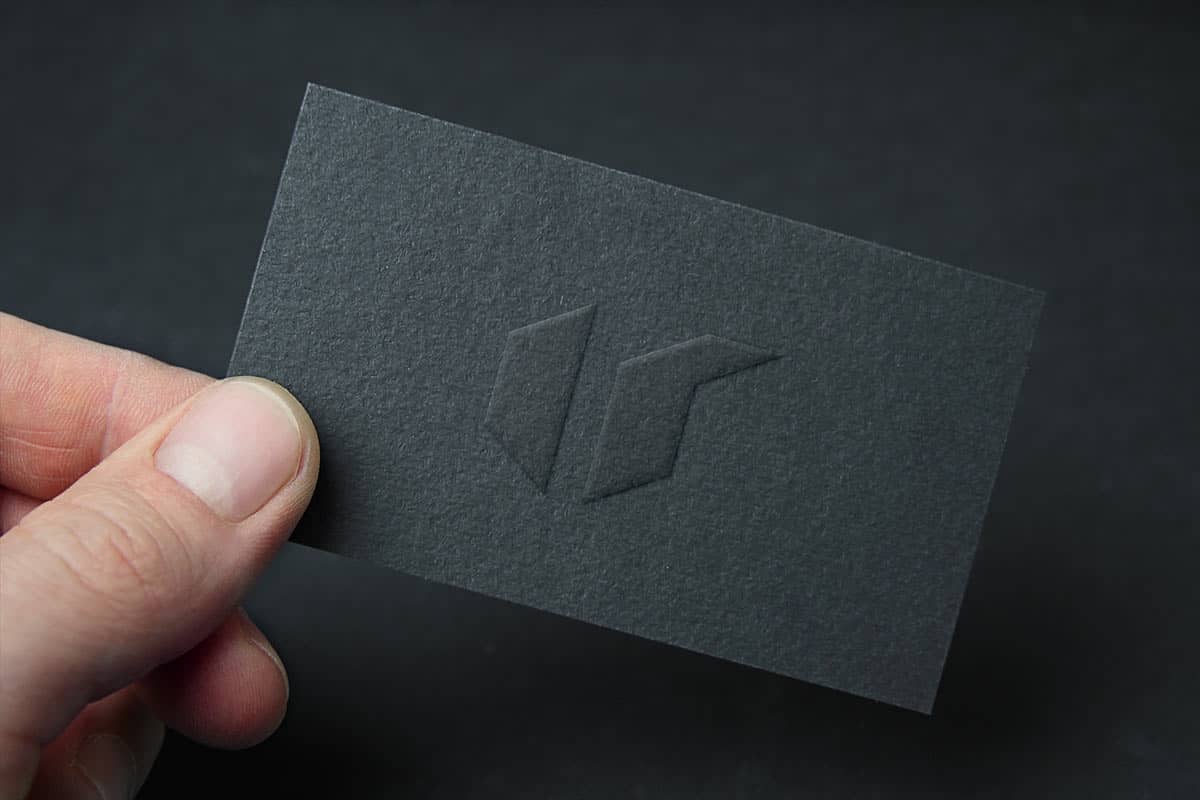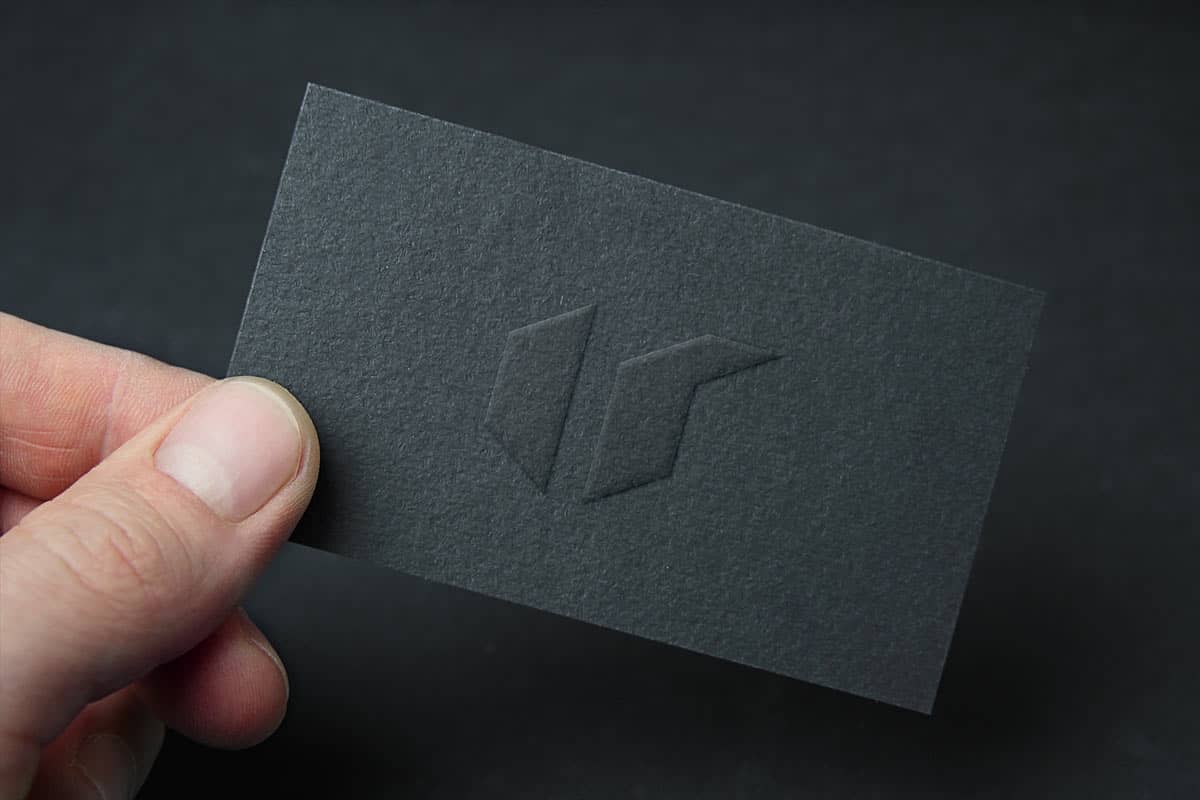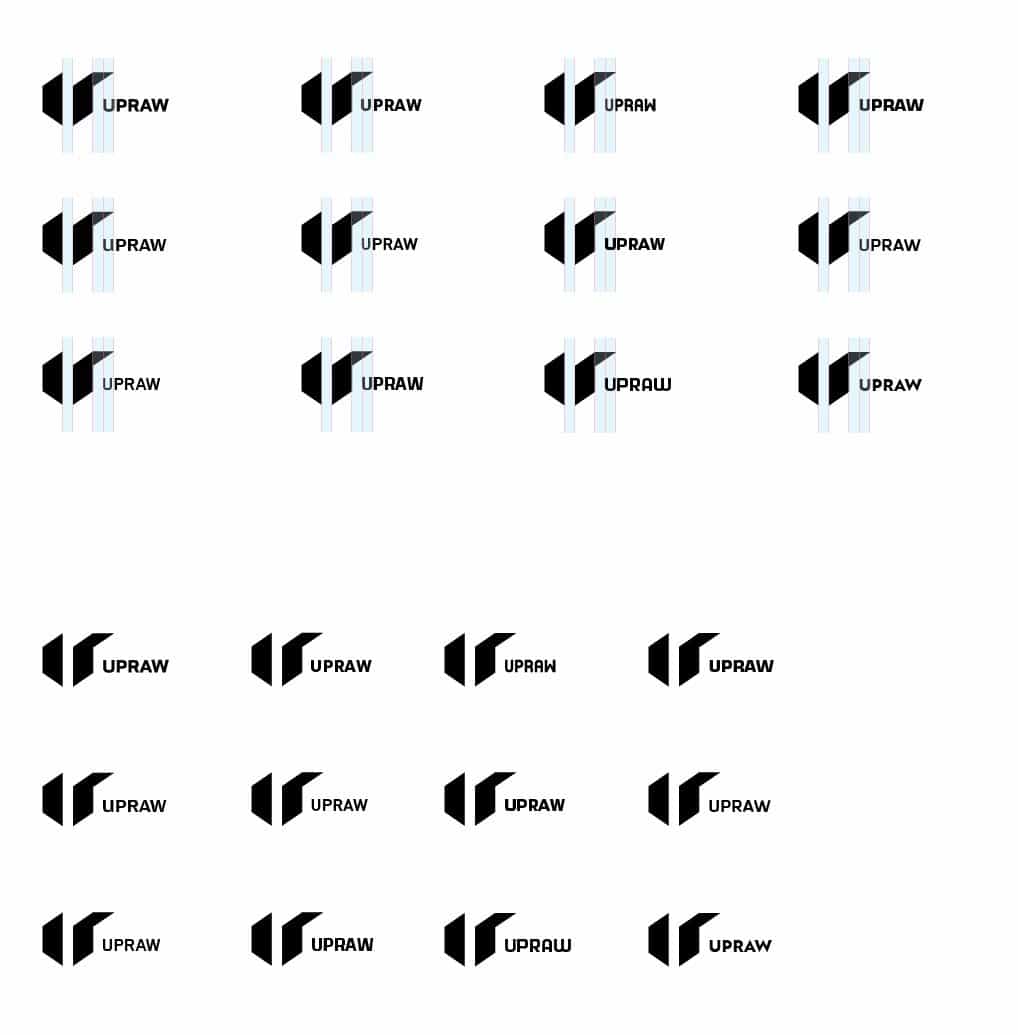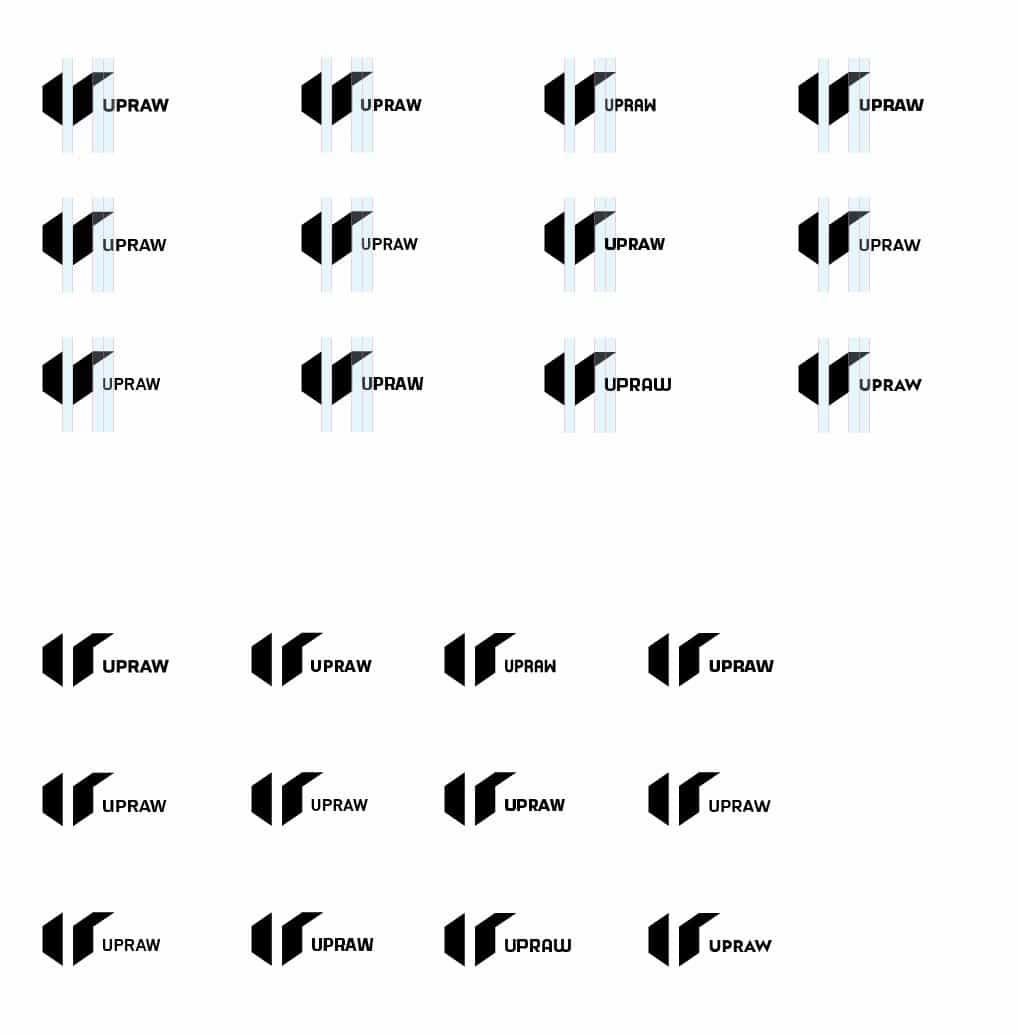 Case Study: Baze iOS Application Icon & Baze Logo Design
This Baze logo is an example of a client asking for a cheeky 'quick and cheap' logo & iOS application icon design; me being in an usually festive and cheery mood, and going along with said cheeky request.
From the client emailing me about doing a possible application icon for Baze, and me doing said Baze logo, took all of 30 minutes or so.
Probably the quickest, most efficient logo design project I've ever taken on, and the result being an incredibly pleased, and supremely grateful, new client.
Plus I love it, so it's a great logo design for the portfolio, and a bit of pocket money for me in the process.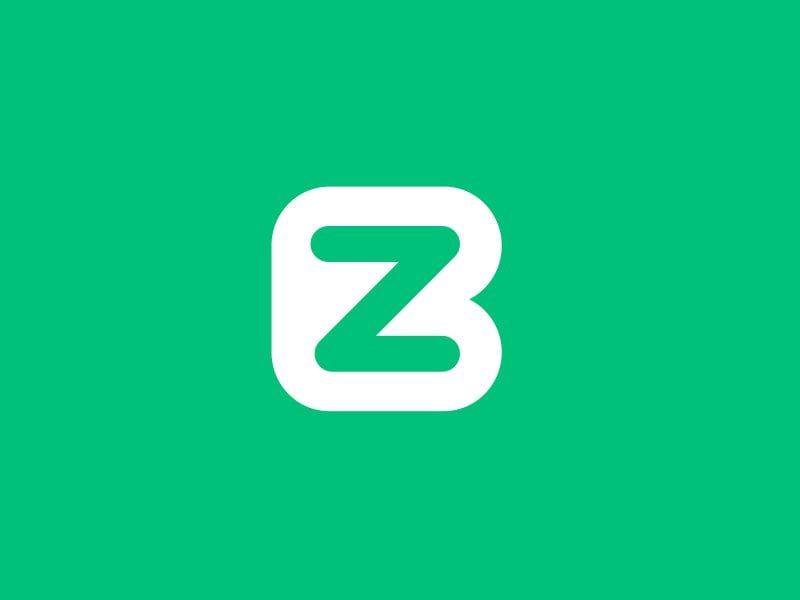 The Baze Logo & Icon
It's a pretty simple idea, that just came to mind pretty quickly after drawing a relatively bold and clean letter 'B'.
The client also wanted to see if it were possible to shoe-horn the letter 'z' within the 'B', for which I saw a likely solution in my head.
After a few well placed curves, circles and a few round guides, it did look like the usually awkwardly shaped letter 'z', could actually be neatly positioned within the 'B'.
All without the overall logo looking like this angular shape was literally shoe-horned in.