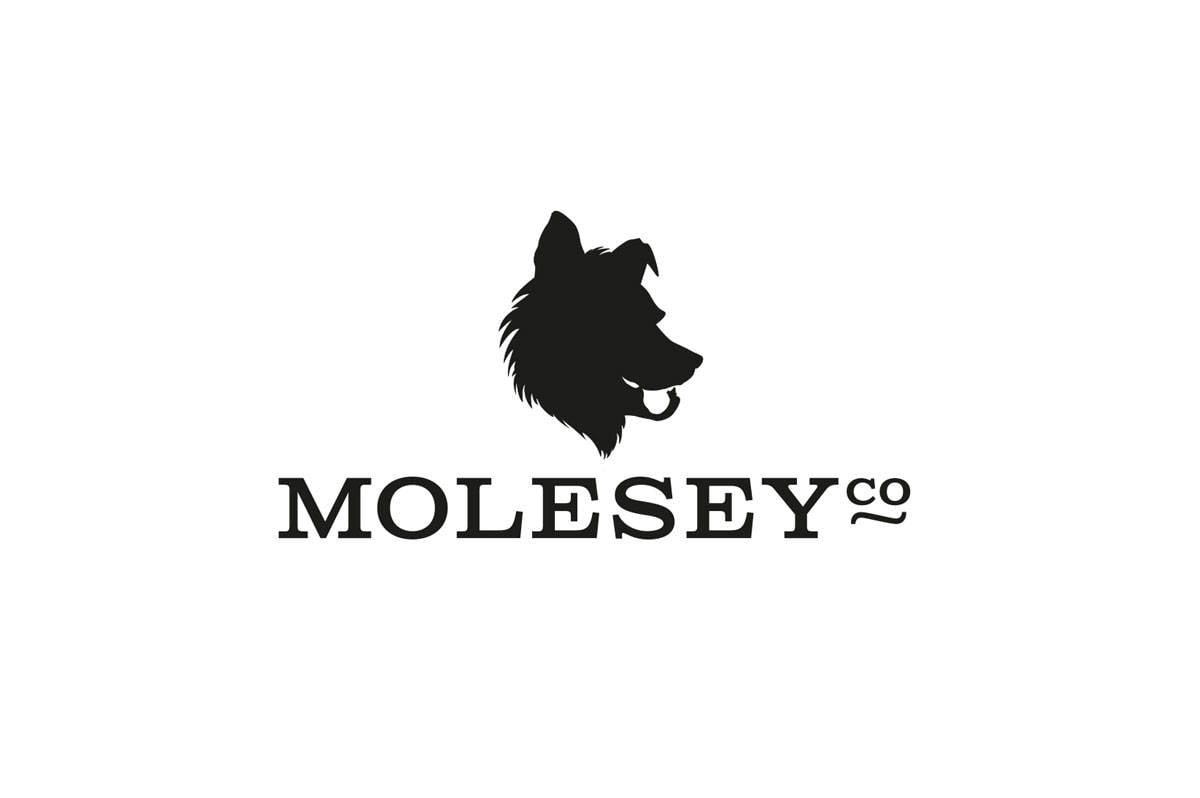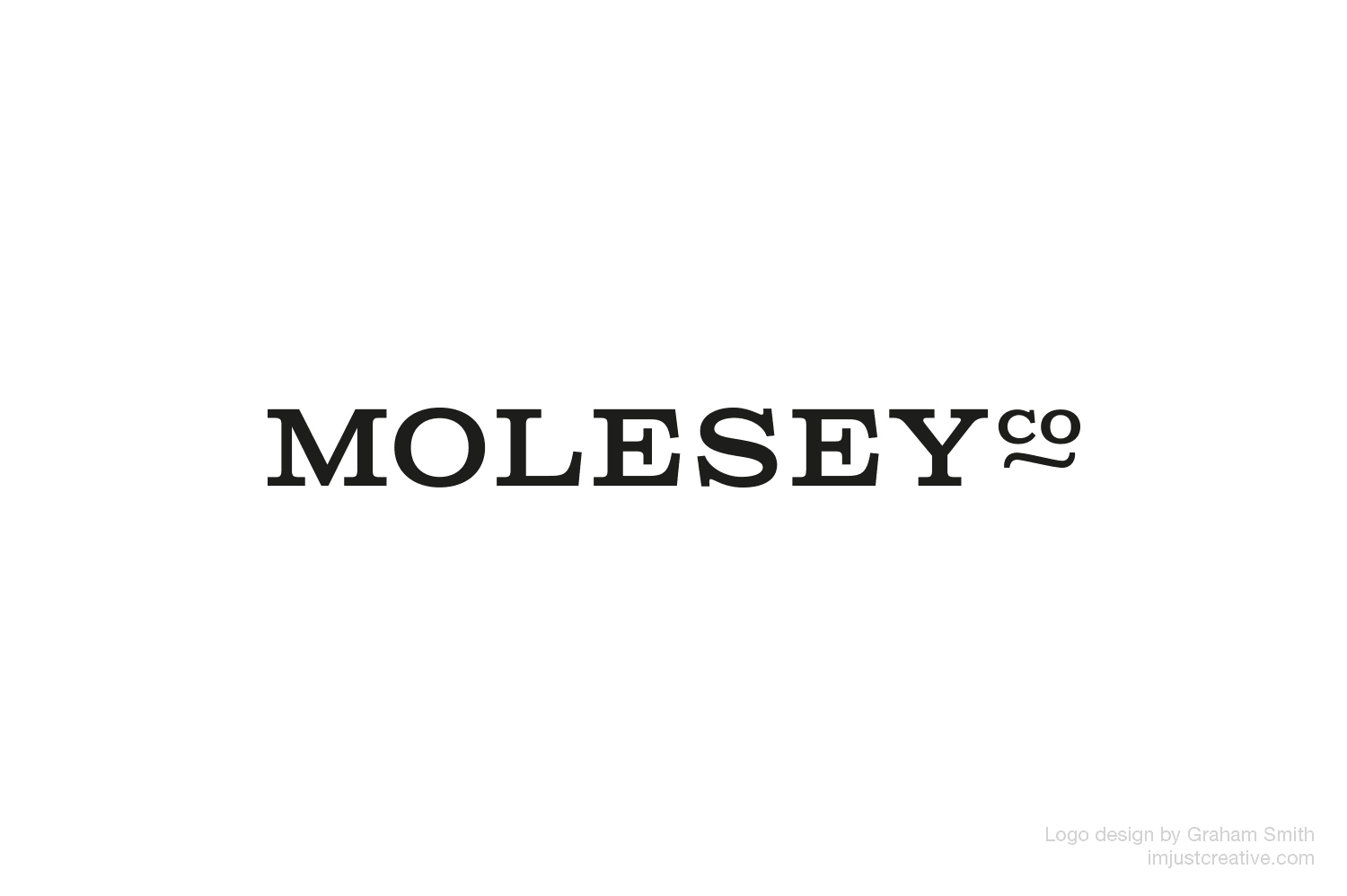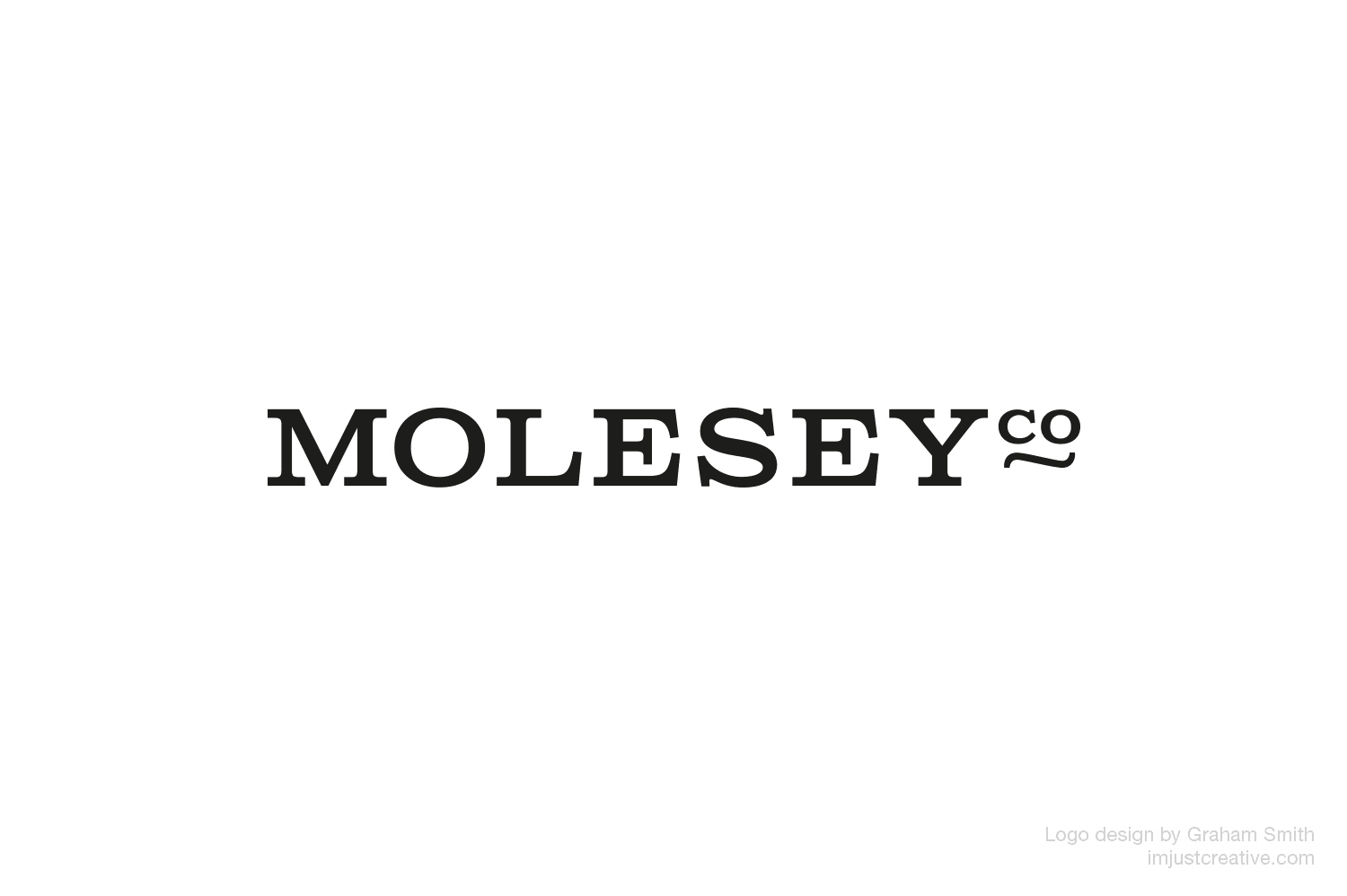 New logo, brand mascot and brand identity design for MoleseyCo Clothing Brand, a new outdoor clothing company based in the UK.The Molesey mascot was drawn from scratch, and predominately based on my own black German Shepherd, Miss Charley (
you can see loads photographs of my dogs over on Instagram
), as well as certain characteristics from the wild wolf and Alaskan Malamutes. These included a more furrowed and chiseled brow and forehead, shorter snout and much more neck scruff than a German Shepherd. It was also important to ensure that the main brand logo would 'breakdown' into smaller and less detailed versions: brand mascot, brand name, brand name & mascot and lower half brand logo, for ultimate versatility in marketing, packaging and general use of the logo and mascot.
MoleseyCo Clothing Brand Mascot Logo Evolution
I have written a small post: MoleseyCo Logo Evolution-The Less than Perfect Side to a Logo Designs Development, on how I got from the first top-left 'sketch', to the final design down on the bottom-right.
---
Previous Post:
Brighton ROCK Tri Club Logo & T-Shirt Design
Next Post:
Puritone Record Label
---
Looking to Hire a Freelance Logo Designer?
If you like the design work I've done in my Portfolio (some examples above), and Monomarks, and are looking to hire yourself a highly talented, and very experienced (25 Years), Logo and Brand Identity Designer, then look no further.
Just visit my Hire Me page, and fill in the short Design Brief. Or, just reach out to me via my even shorter Contact Form.
About | Hire The Logo Smith | FAQ's | Case Studies | Portfolio | Monomarks | Logos for Sale | Contact
Follow @thelogosmith
---
Home » Logo Portfolio
© 2005-2018 All Rights Reserved The Logo Smith
Logo Designer & Brand Identity Design Studio, with 25 Years Experience.
Graham Smith: 10 Badgers Copse, Seaford, East Sussex, England.
 Tel: +44 (0) 7816 527 462  Email: [email protected]