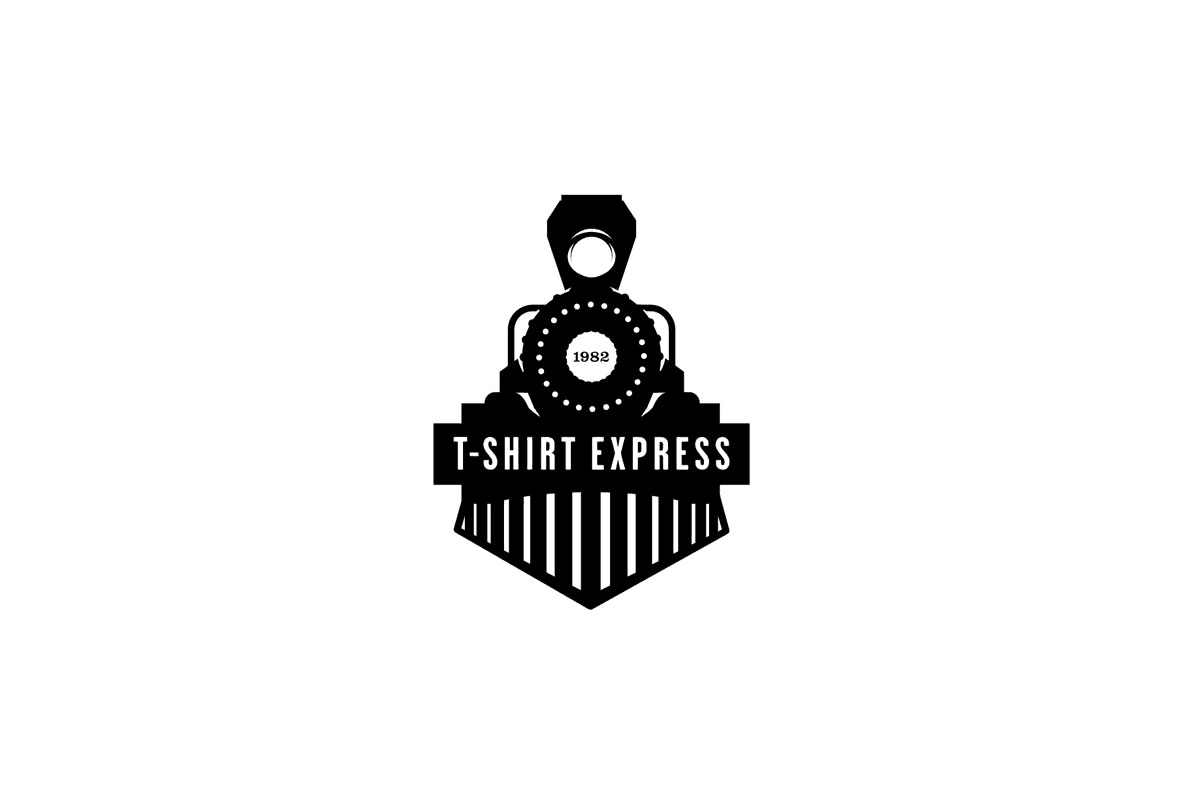 T-Shirt Express logo redesign for a US custom t-shirt screen printer. I drew this steam train from scratch using numerous period photographs of working locomotives to create a unique illustrative logomark for T-Shirt Express.
A little background
This logo design project is a brand update for a t-shirt company which was originally designed around a retro style locomotive; the brand name "T-Shirt Express" is linked to the train version of "express" rather than pizza express!
My advice to the client was to keep the idea of a train but "improve" the aesthetics as I felt the original idea was solid. No need to re-invent the wheel, so-to-speak.
We discussed trains at length which gave us both a pretty good idea of the direction to take. The client liked the idea of using a "cow catcher" and/or "track" as well as giving me a list of styles of trains through out the decades.
I have settled on three initial variations of the core idea which starts with the full ingredient version based on a mash-up of train styles, including: traditional steam locomotive, art-deco inspired and the heavy industrial Russian style etc.
The wording plaque is formed from the shape of a track sleeper, and the typeface is GarageGothic Bold.
Here are some of the earlier concepts: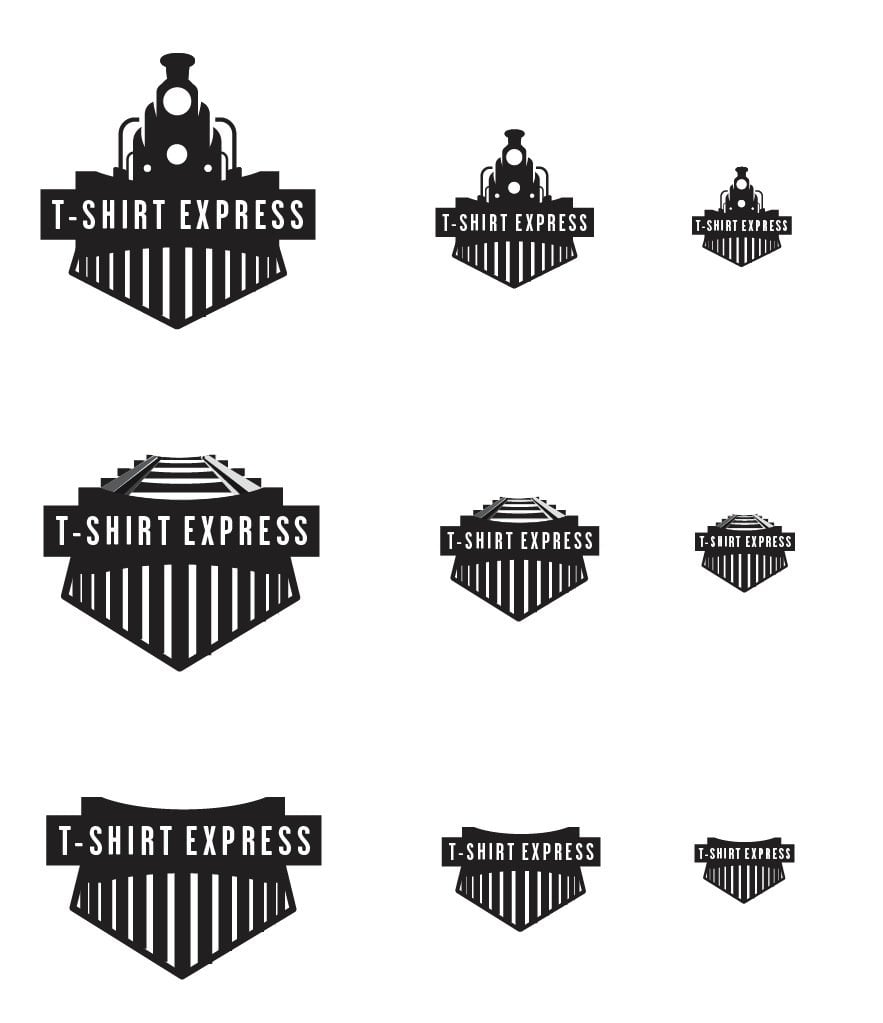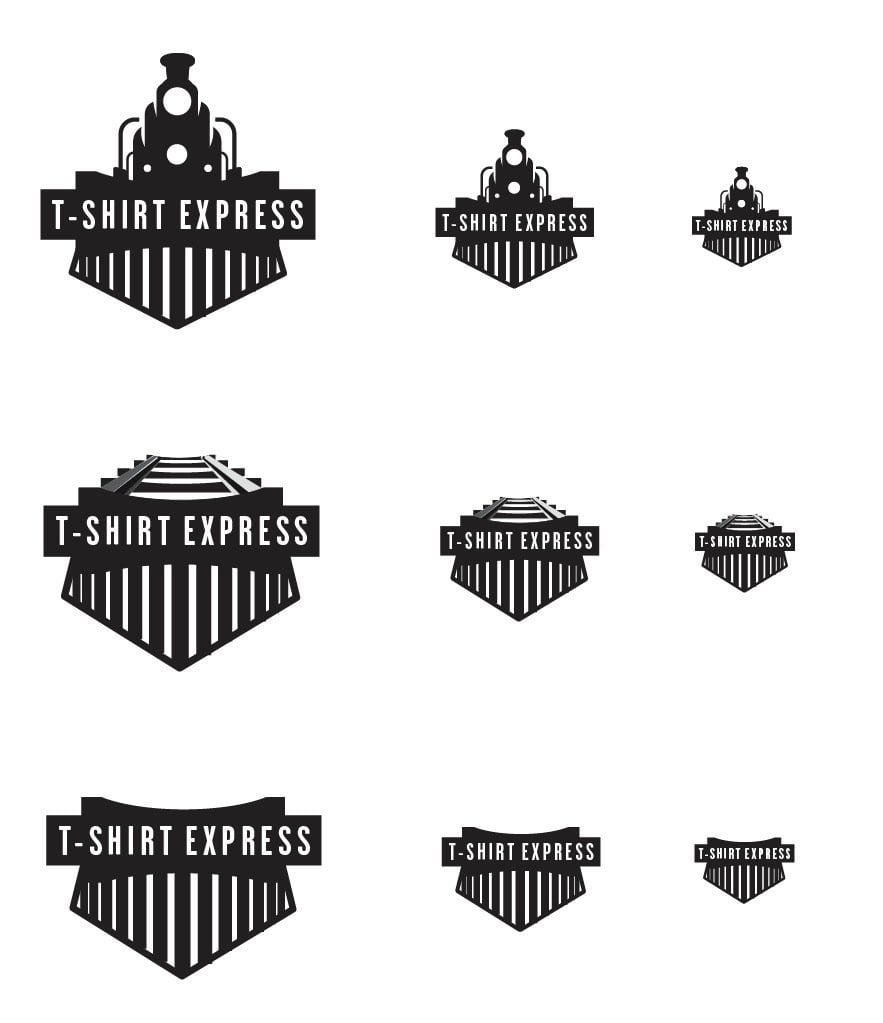 The logo being screen-printed:
---
Previous Post:
Abacus Insurance: Logo, Brand Identity Design
Next Post:
Damien Hottelier: Logo Design
---
Looking to Hire a Freelance Logo Designer?
If you like the design work I've done in my Portfolio (some examples above), and Monomarks, and are looking to hire yourself a highly talented, and very experienced (25 Years), Logo and Brand Identity Designer, then look no further.
Just visit my Hire Me page, and fill in the short Design Brief. Or, just reach out to me via my even shorter Contact Form.
About | Hire The Logo Smith | FAQ's | Case Studies | Portfolio | Monomarks | Logos for Sale | Contact
Follow @thelogosmith
---
Home » Logo Portfolio
© 2005-2018 All Rights Reserved The Logo Smith
Logo Designer & Brand Identity Design Studio, with 25 Years Experience.
Graham Smith: 10 Badgers Copse, Seaford, East Sussex, England.
 Tel: +44 (0) 7816 527 462  Email: [email protected]