All Archived Posts in colour

Pretty pleased so far on progress of these icons I'm designing for a Color Picker & Swatch application, for iOS.
There's already so many app icons, that are based on multi coloured elements, used for iOS applications such as: photography, drawing, photo editing etc, that it's quite a challenge to design something striking, and hopefully relatively different and unique.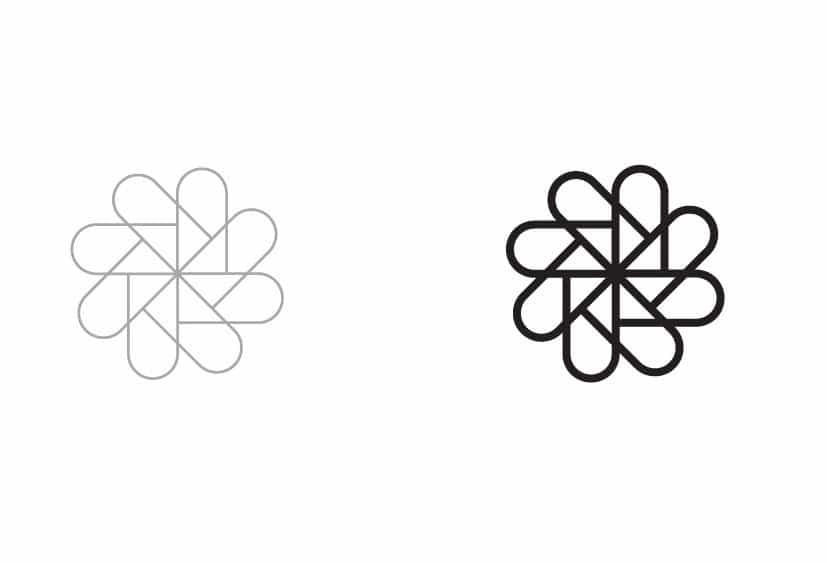 The overall theme is based on traditional coloured paper tabs, or swatches like Pantone books, but these are styled with very rounded ends.
Then the main idea was to fashion a form of 'arrow' into the ends of each swatch tab, so that it looks like a continuous movement of colour choice.
As this icon design project is in very early stages, I've so far come up with the two following variations, but I'm already leaning towards the right-hand sider version with the white arrow tips.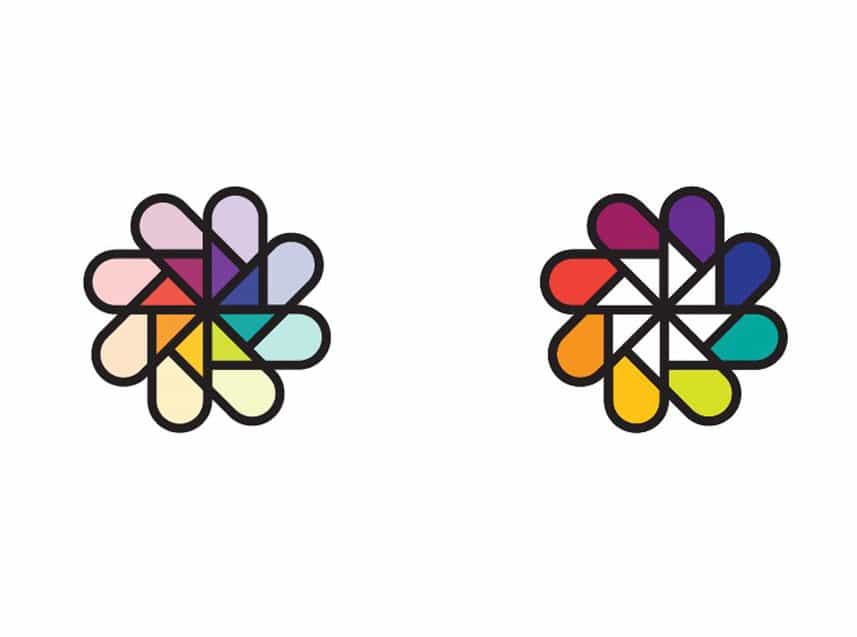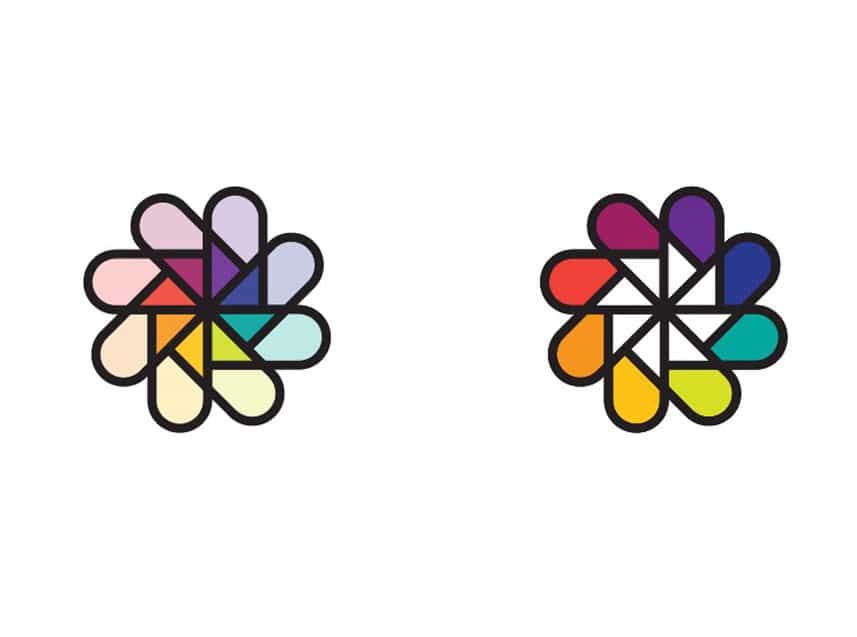 This post will be updated during the course of the project.
"Mere color unspoiled by meaning, and unallied with definite form, can speak to the soul in a thousand different ways." — Oscar Wilde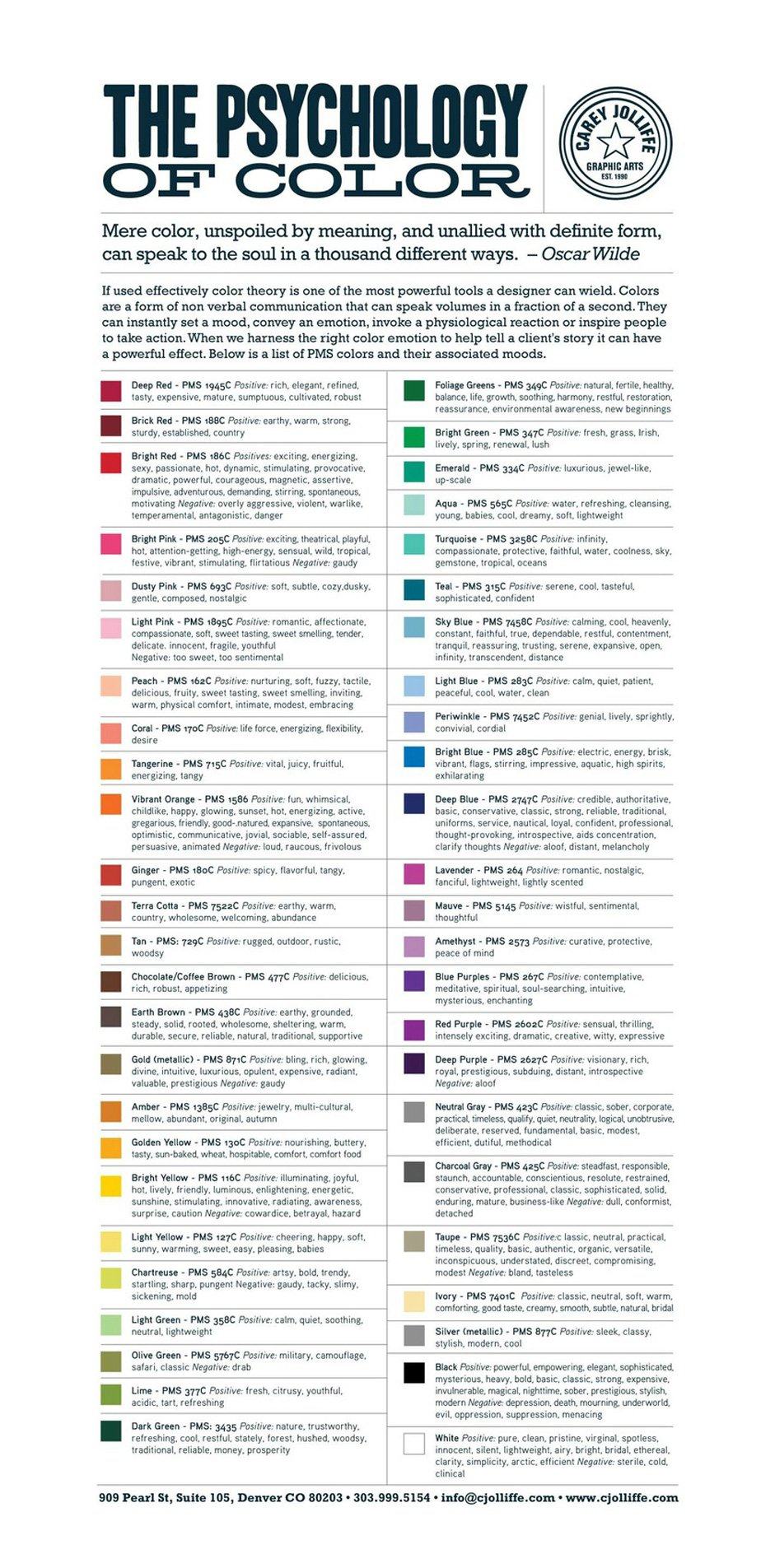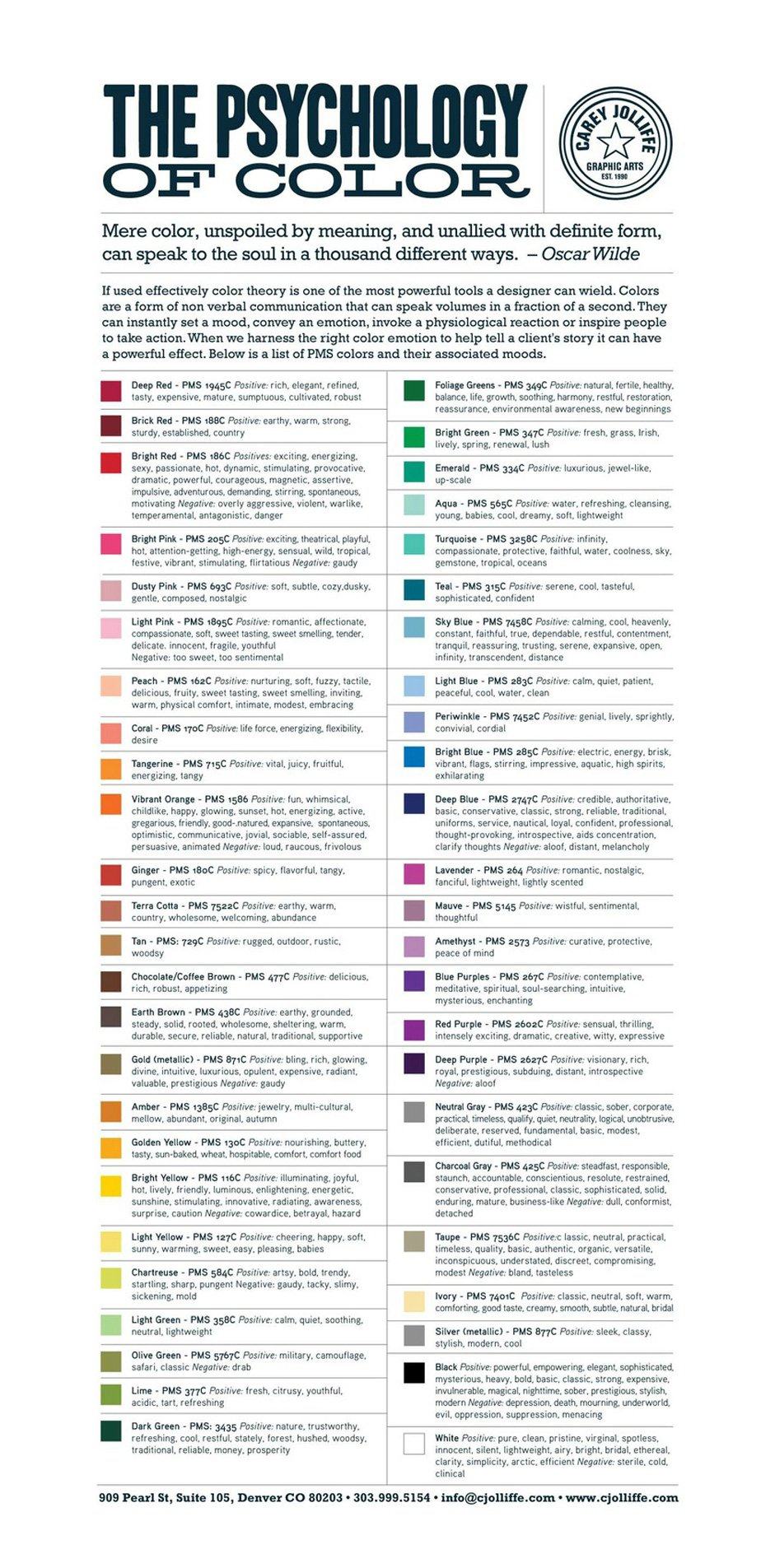 The Psychology of Color Chart and Their associated Moods in PMS Colours Designed by Carey Jolliffe
There is no doubt that the application of colour for logo design, and any other type of graphic design, is hugely important.
The wrong choice can completely ruin an otherwise great logo, and in some cases, a good colour palette can lift an otherwise 'ok' logo design.
Colour theory isn't always easy to apply, and it does involve getting deep into human emotions, if you want to be able to deliver the right message in your designs.
The following text is taken from the The Psychology of Color Chart, featured above. This color chart was designed by, Carey Jolliffe.
If used effectively, colour theory is one of the most powerful tools a graphic and logo design can wield.

Colours are a form of non-verbal communication that can speak volumes in a fraction of a second.

Colours can instantly set a mood, convey an emotion, invoked a physiological reaction, or inspire people to take action.

When we harness the colour emotion to help tell a client's story, it can have a powerful effect.

Below is a list of PMS Colours, and their associated moods.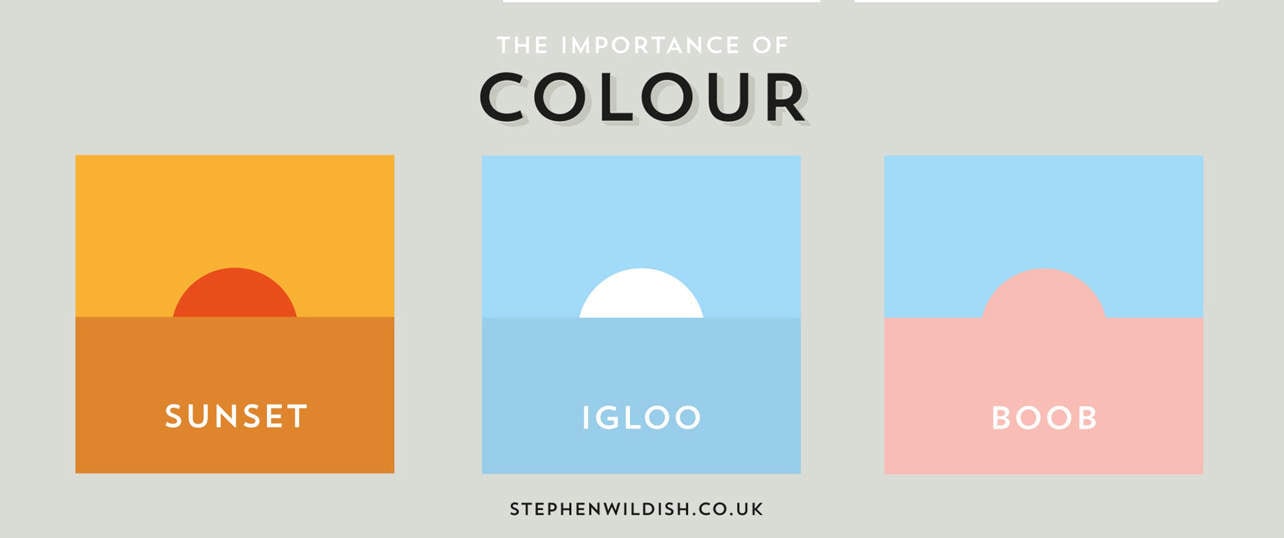 The Importance of Colour by Stephen Wildfish; a fun and quirky visual exploration of how colour can be interpreted, or misinterpreted.
Affecting how we might interpret certain visual elements, either rightly, or somewhat inappropriately.
The Boob one is the best, obviously, as I'm a guy. I have no shame…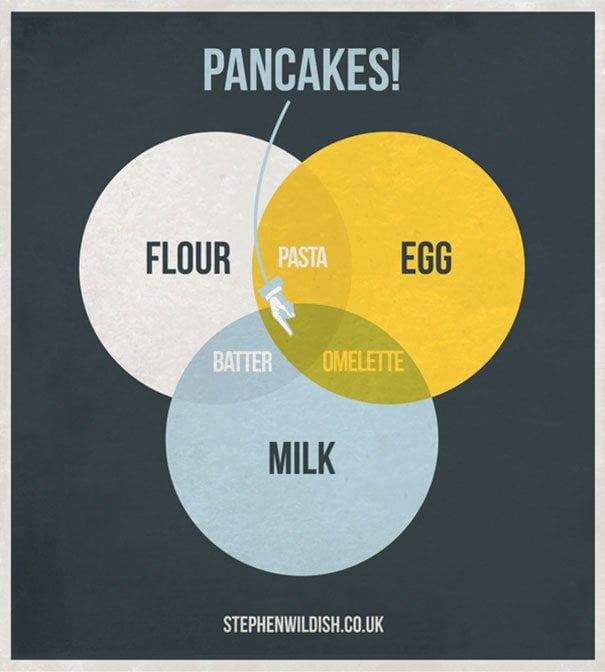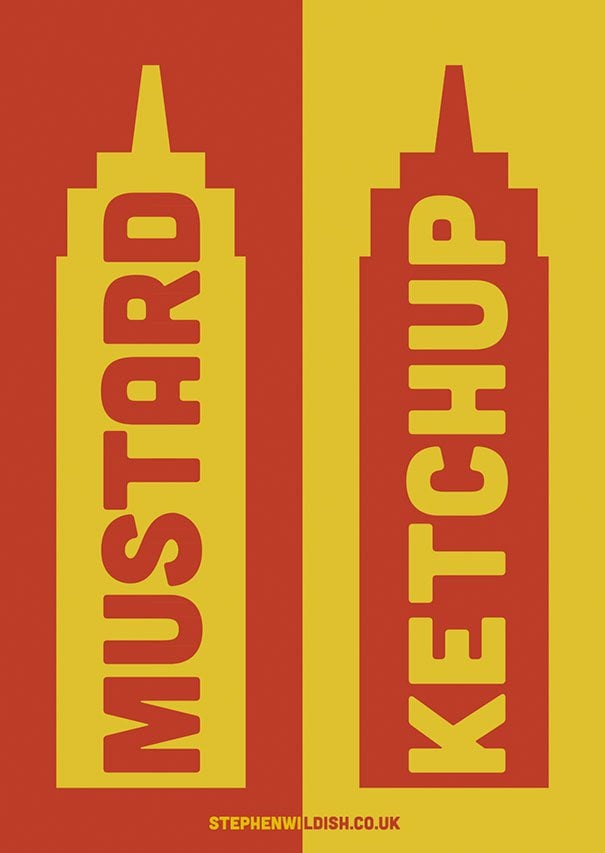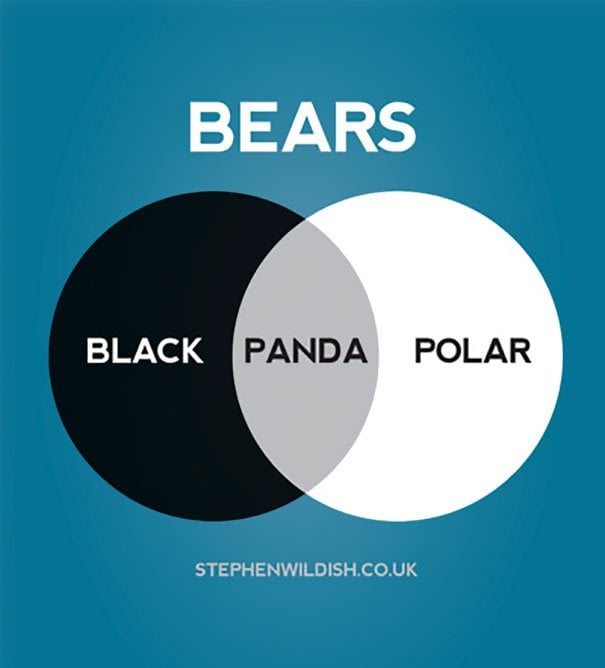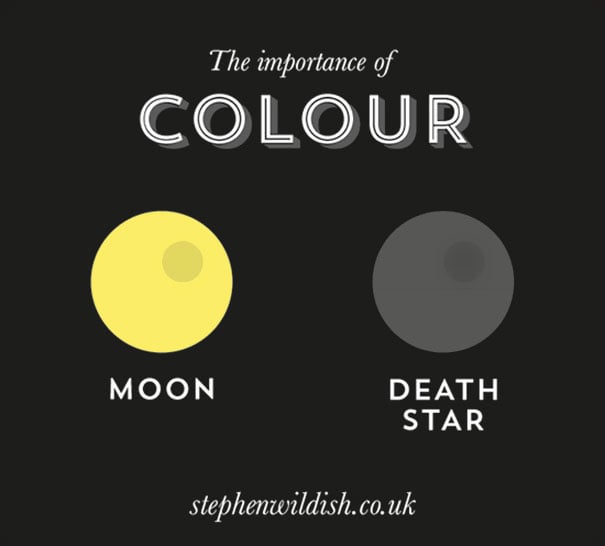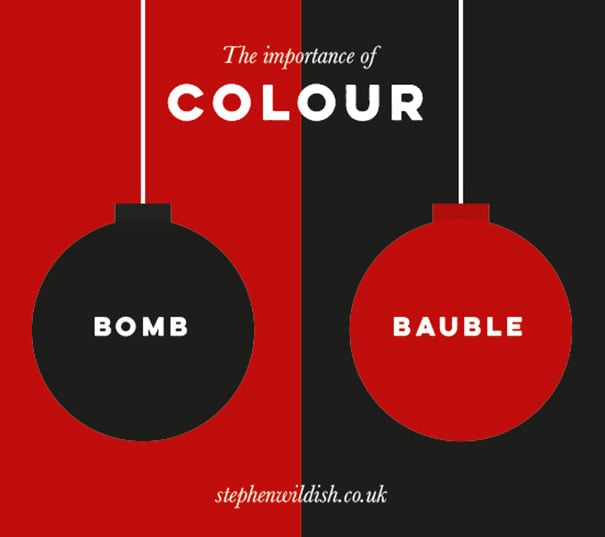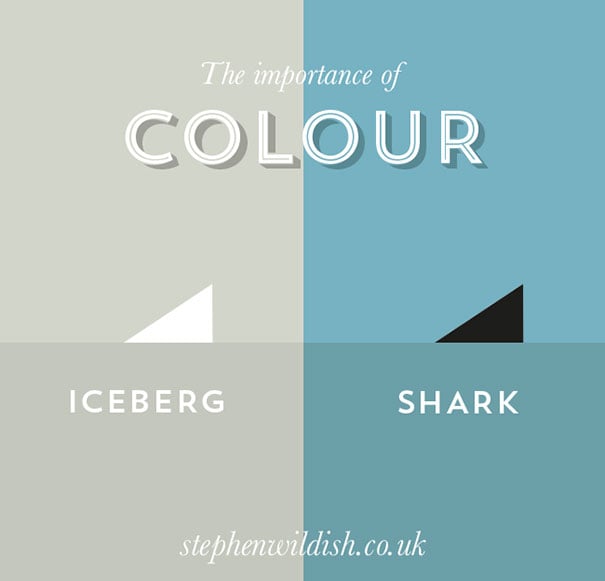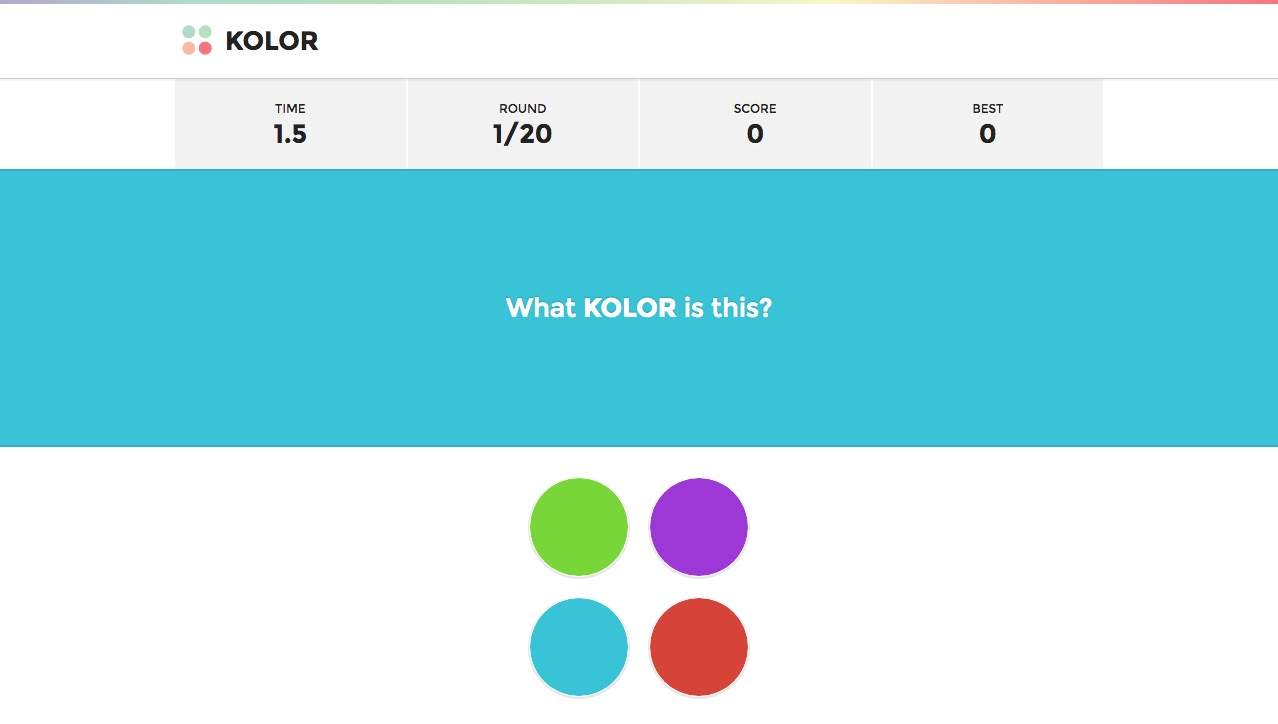 What Kolor is this? Colour Matching Game by Jorge Moreno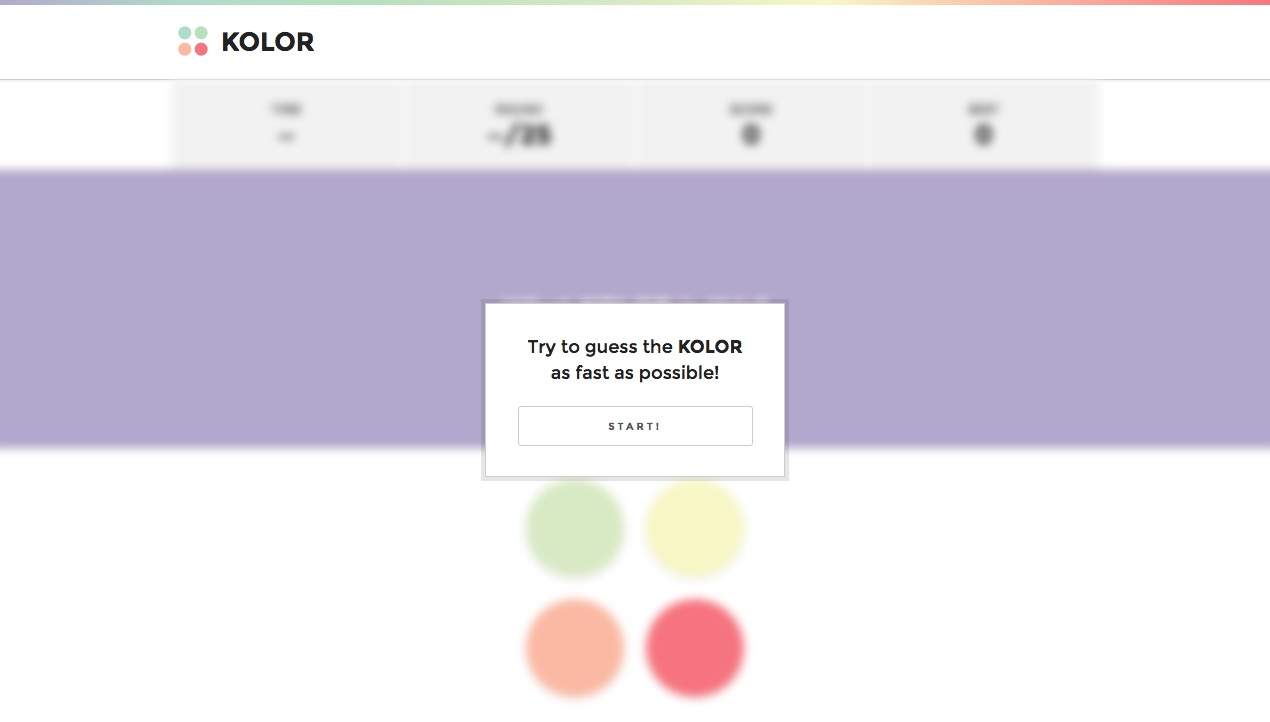 There's not an awful lot to say about What Kolor is This, by Jorge Moreno, as it's pretty self explanatory as an online gaming concept.
However, don't be fooled into thinking this is easy, because after the first few rounds, you'll end up struggling to select the right colour. I can guarantee it!
It's pretty fiendish, as the number of available color options increase, but also so do their similarity in hue.
Simple; yet challenging.
Link was found via:
Try to guess the KOLOR as fast as possible! https://t.co/IggaM1HcWF

— Design-Newz (@DesignNewz) July 8, 2016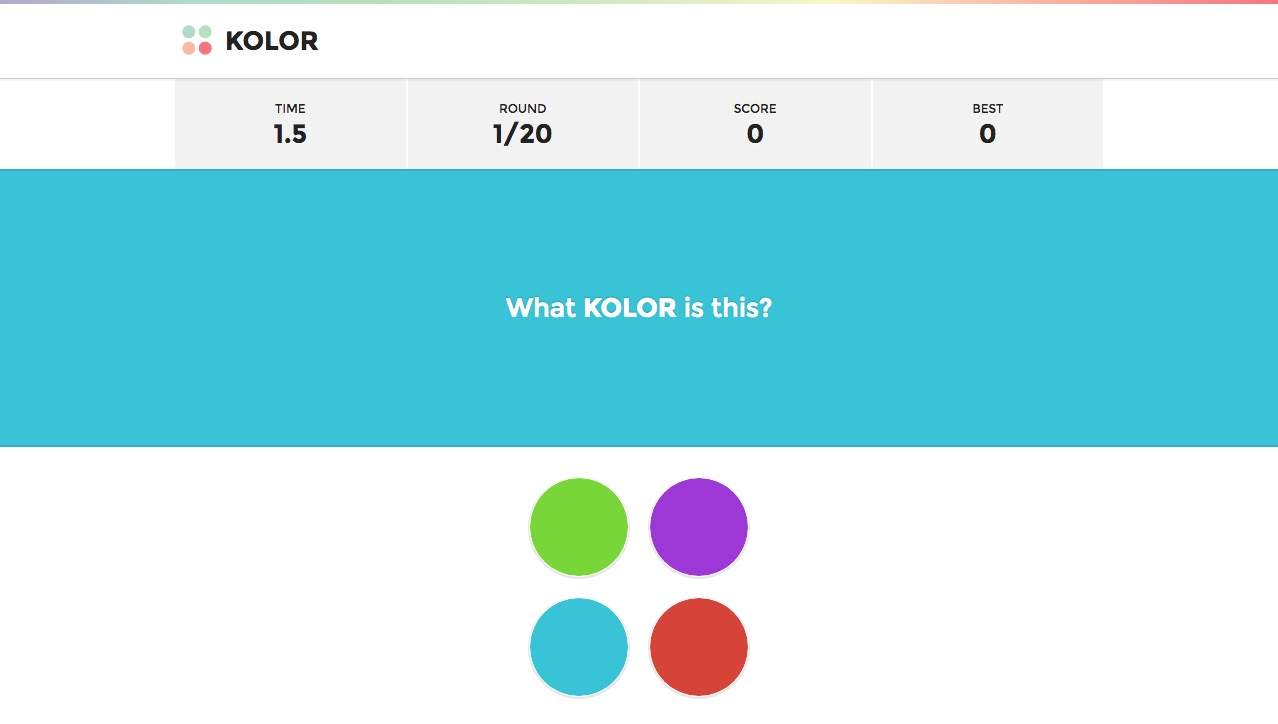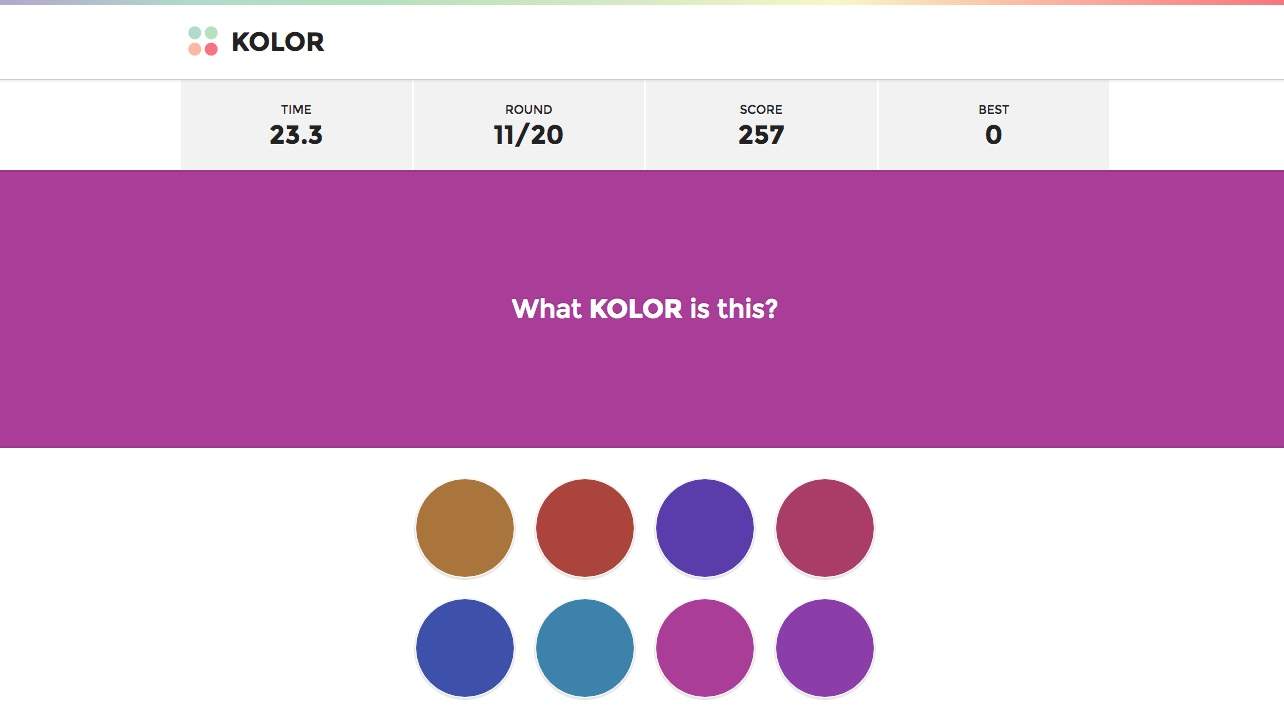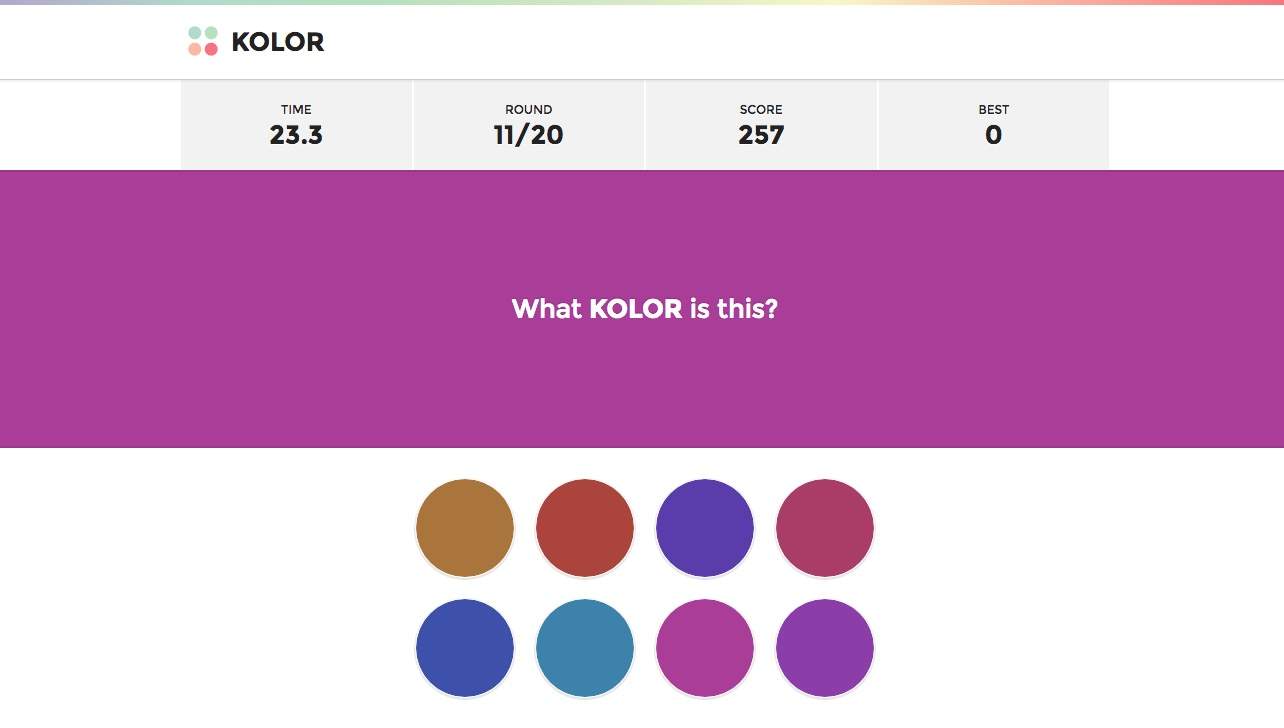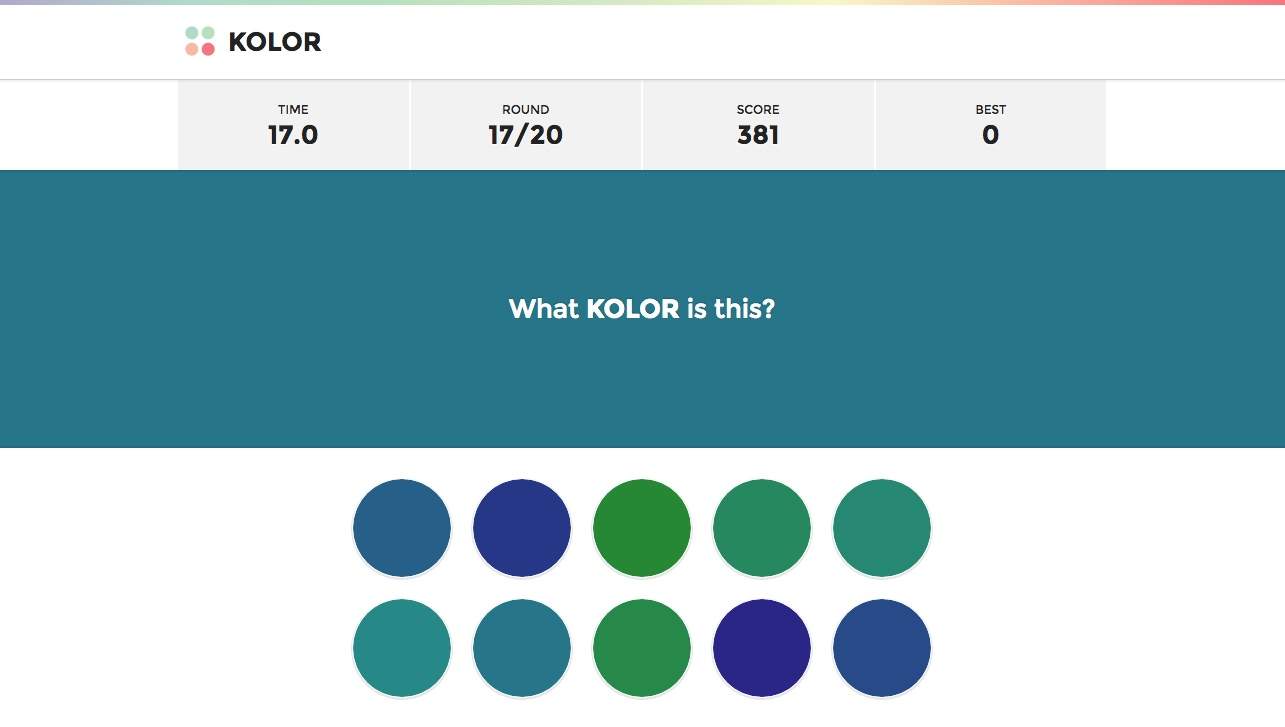 Jorge Moreno is a Front-end Web Developer, and UI Designer: 
Hello there! my name is Jorge Moreno and also known as moro, I'm Front End Developer and Web Designer specialized in HTML5, CSS3, JavaScript and User Interface Applications Design.

I was born in Zaragoza (Spain) where I graduated in Illustration and Graphic Design at the School of Arts, since then I've been working on the Design and Web Development fields at different world places and companies.

More than 10 years of experience have given me a wide knowledge on Media Design and Web Development with both client and server side programming and the following skill set: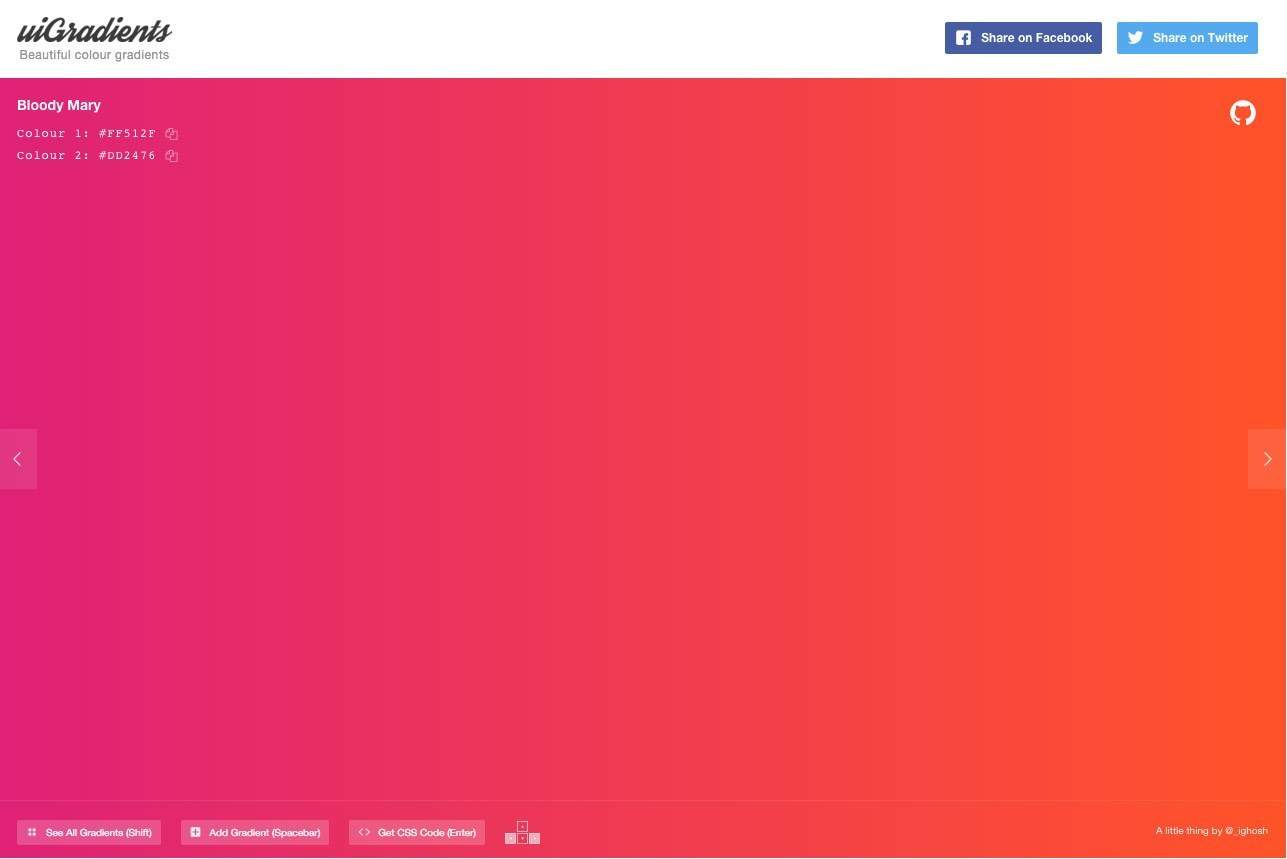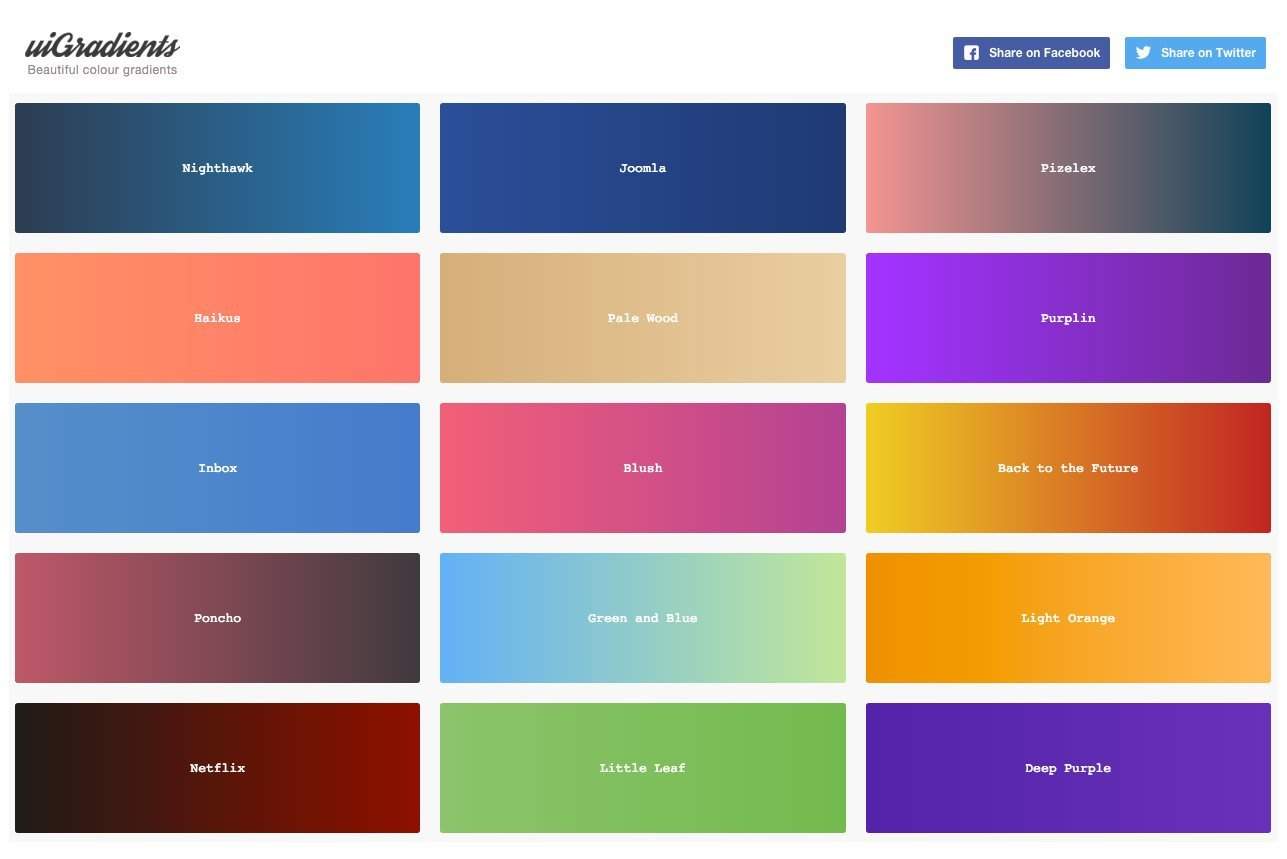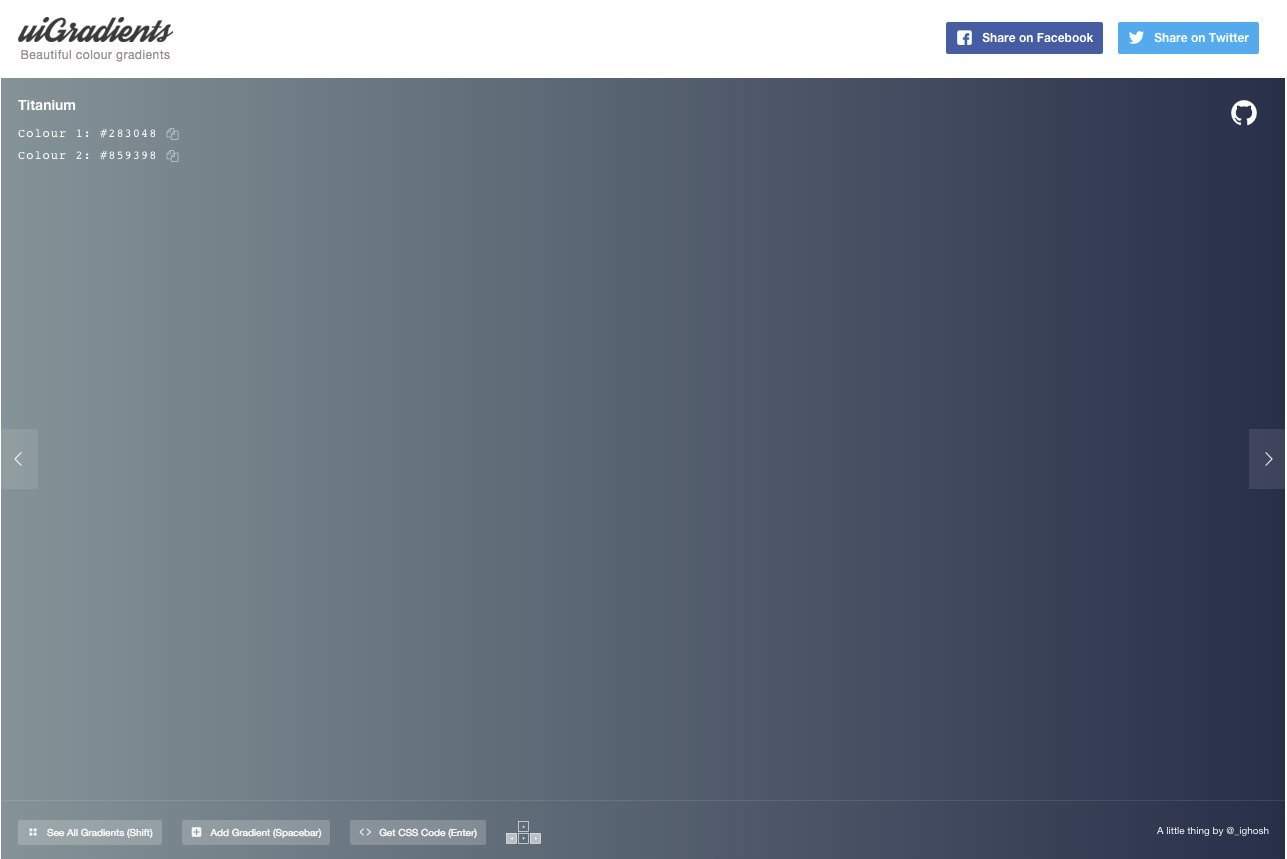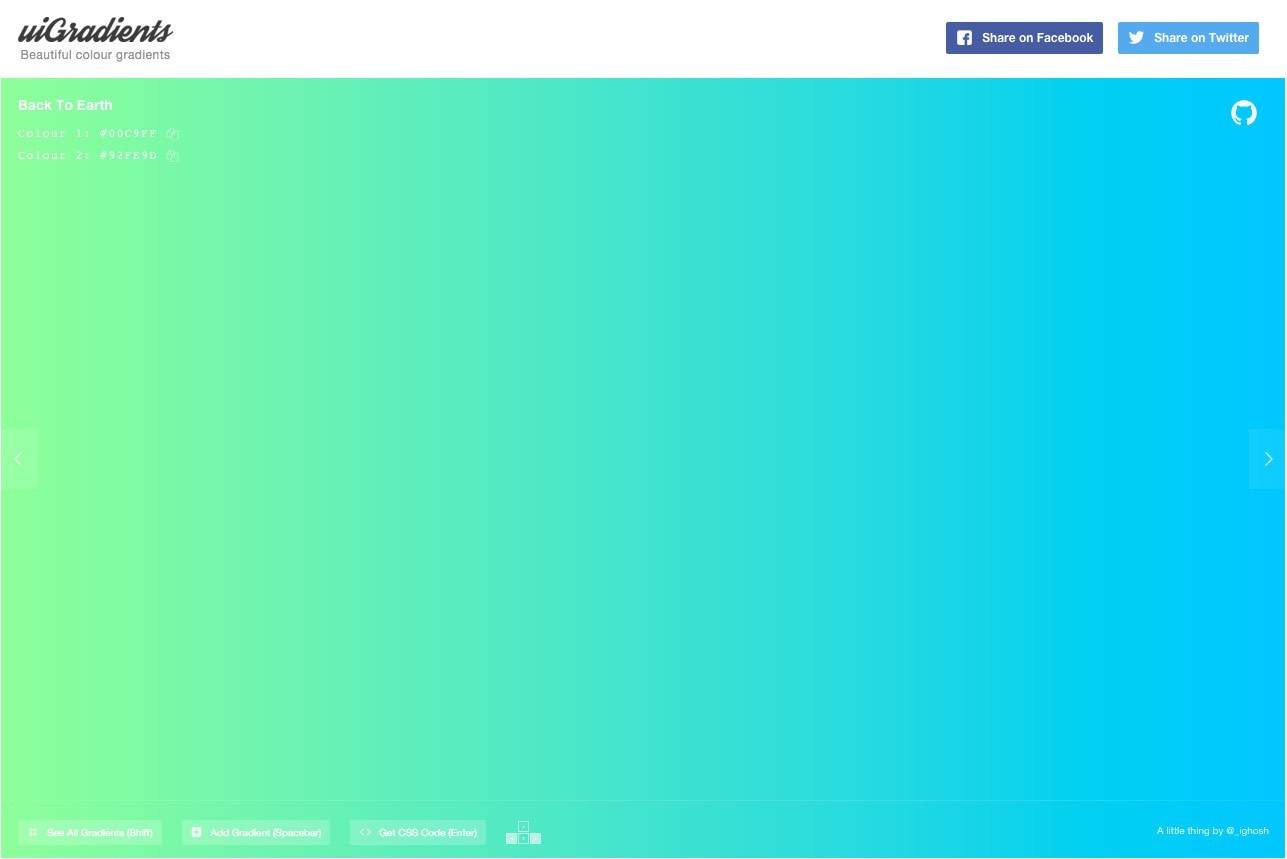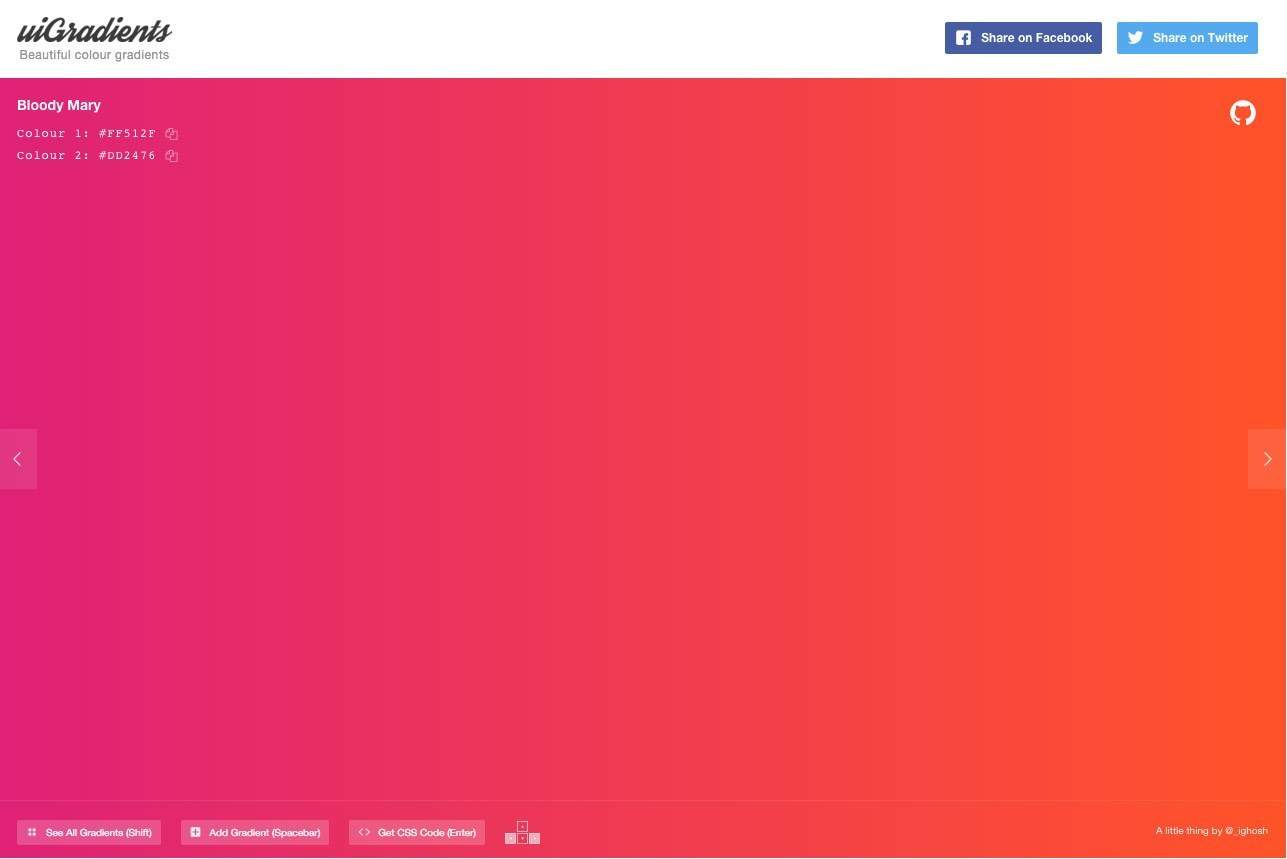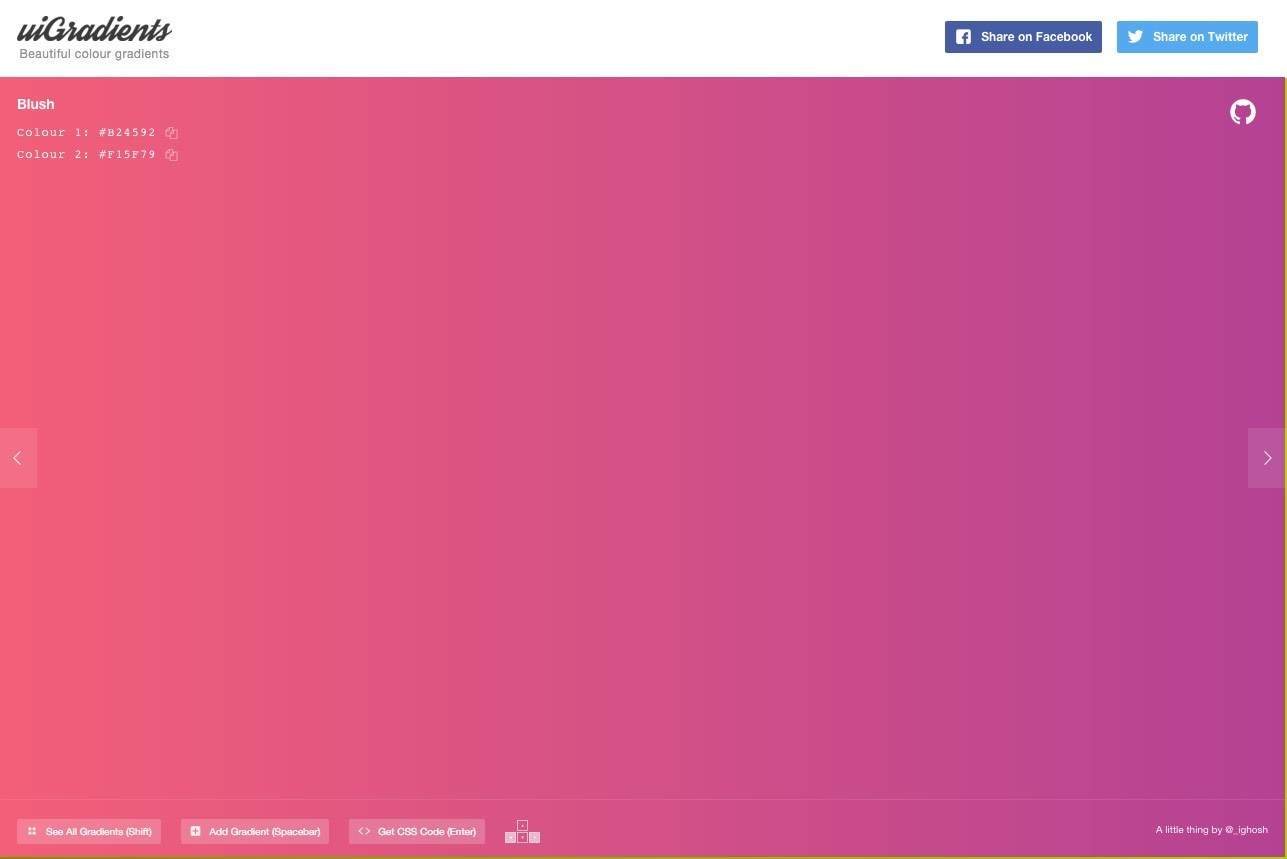 uiGradients: Modern Dual-tone Colour Gradients for Designers & Developers by Indrashish Ghosh
uiGradients: Beautiful Colour Gradients & CSS Code, by Indrashish Ghosh (@_ighosh), is certainly some very pretty, and quite useful, eye candy that will please many graphic and web designers.
I've had this lovely website bookmarked for a few weeks now, after initially tweeting it; it's been in my 'to blog' list until now. Christmas is all but here, and I wanted to post something colourful and useful.
Modern, dual tone color gradients for designers and developers https://t.co/FQqgh7LMpa via @_ighosh/https://t.co/FQqgh7LMpa

— Graham 'Logo' Smith (@thelogosmith) November 29, 2015
If you struggle to come up with pleasing gradients for your designs, then uiGradients is worth bookmarking. It'll allow you to select from a healthy library of colour gradients from which to bring your web designs to life.
You can also 'Get the CSS Code' (as below), which makes it super easy to make your website look really pretty:
background: #7b4397; /* fallback for old browsers */
background: -webkit-linear-gradient(to left, #7b4397 , #dc2430); /* Chrome 10-25, Safari 5.1-6 */
background: linear-gradient(to left, #7b4397 , #dc2430); /* W3C, IE 10+/ Edge, Firefox 16+, Chrome 26+, Opera 12+, Safari 7+ */
If you're the sort of person that likes to give as well as take, then you can also 'Add your Gradient', for instant Karma points:
Adding a gradient is easy. All gradients are read from agradients.json file which is available in this project's repo. Simply add your gradient details to it and submit a pull request
Apple Mac Colour Classic
Just purchased/won on eBay, an 'apparently' mint Apple Mac Colour Classic, with all boxes, floppies and manuals. Been watching it for a week on eBay and it ended today. Sure something must be wrong as I was the only bidder, makes me nervous when that happens.
I had the original Mac Classic, not colour, when it first came out all those years ago, upgraded for a Mac LC, then onwards through each Mac reincarnation to now, a modest Mac Pro.
So been on the look out for a 'close to mint' specimen. Not black and white, but colour will do nicely.

Not new to ebay, used to be a big seller myself, with nearly 5000 positive feedbacks, so far at 100%, so know full well that not all things work out as you expect, or would like.
But the photos looks extremely promising.
Look forward to getting it in post and setting it up next to my Mac Pro.
Old vs New.

NOTE FROM GRAHAM
Since reading Malcom Gladwell's book, 'Blink' I have become considerably more comfortable in my own ability to make the 'correct' decision as a 'snap judgement', instinctual response, emotional or anger, practical or in practical, right or wrong. It would seem for me anyway that my instinct has been proven right on many occasions which can only fill 'me' with more confidence about the 'inner workings' of 'me' as a person.
It's only if I allow time to doubt myself that it all goes horribly wrong (some would argue my whole life is horribly wrong). Malcom, through many studies and examples gives a convincing case that our instinct is 'mostly' the correct response in any given situation. It is a great book, not huge, so a easy swift read. He also has a web site, www.gladwell.com and Blog (blog is lacking in recent entries). The book will no doubt leave you feeling a lot more self assured. That's ofcourse if your instincts have generally been spot on. If not, then maybe you should give it a miss! :0)
This following study from University College of London, reinforces this understanding of the human mind.
© 2006-2017 All Rights Reserved The Logo Smith
Logo Designer & Brand Identity Design Studio, with 25 Years Experience.
Graham Smith: 10 Badgers Copse, Seaford, East Sussex, England.
Tel: +44 (0) 7816 527 462 Email: [email protected]