All Archived Posts in letterpress

Really pleased with how my logo design for UPRAW has turned out, especially when seen as a letterpress business card, on some heavy textured black card.
As you can see from the image, the angular nature of the UPRAW logo mark, seems to work so well within the shape of the business card, and looks clean and precise as a raised mark on the surface of the card.
Letterpress Business Card for the UPRAW Logo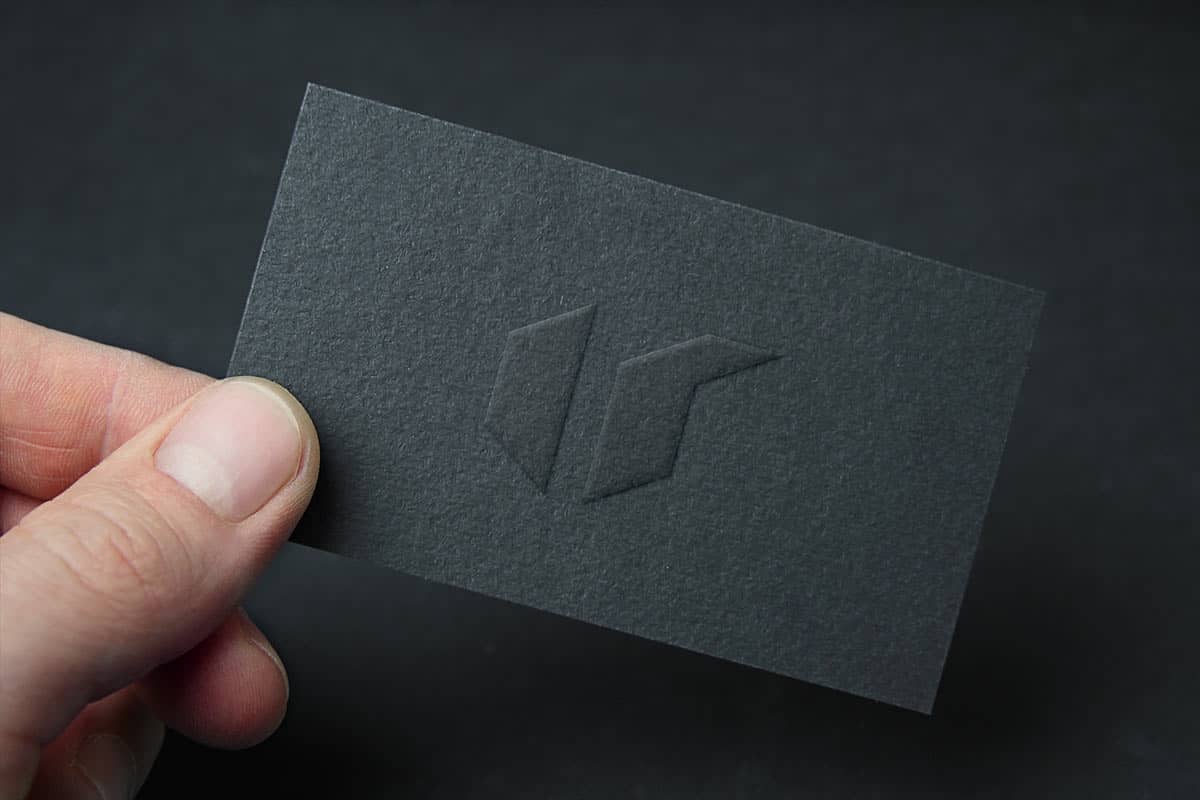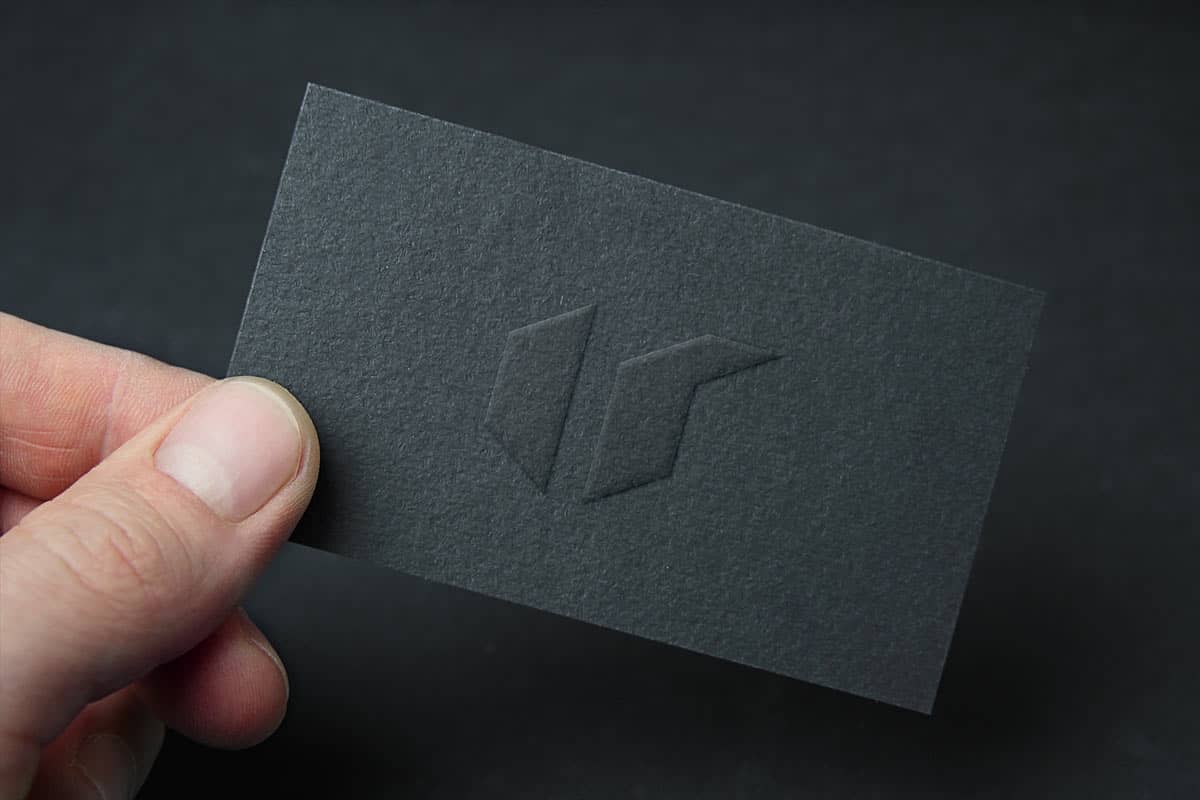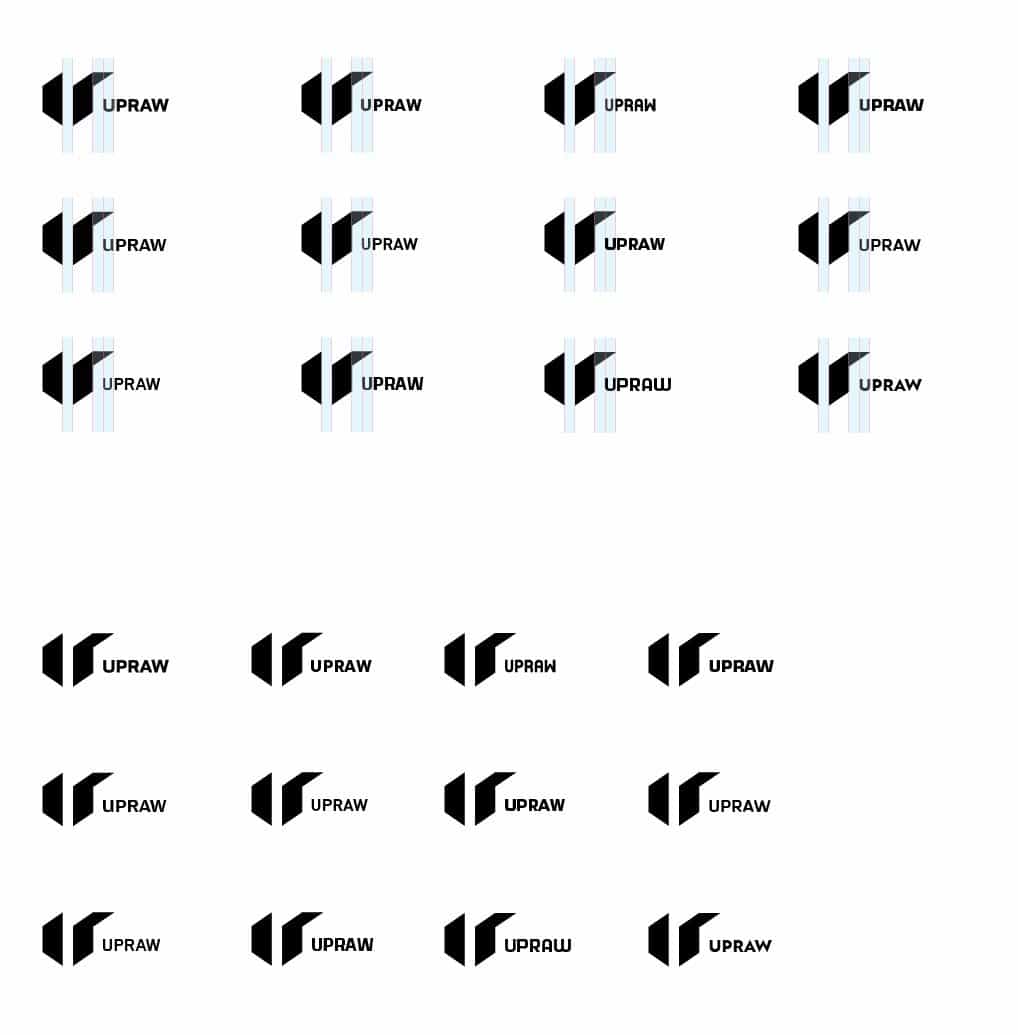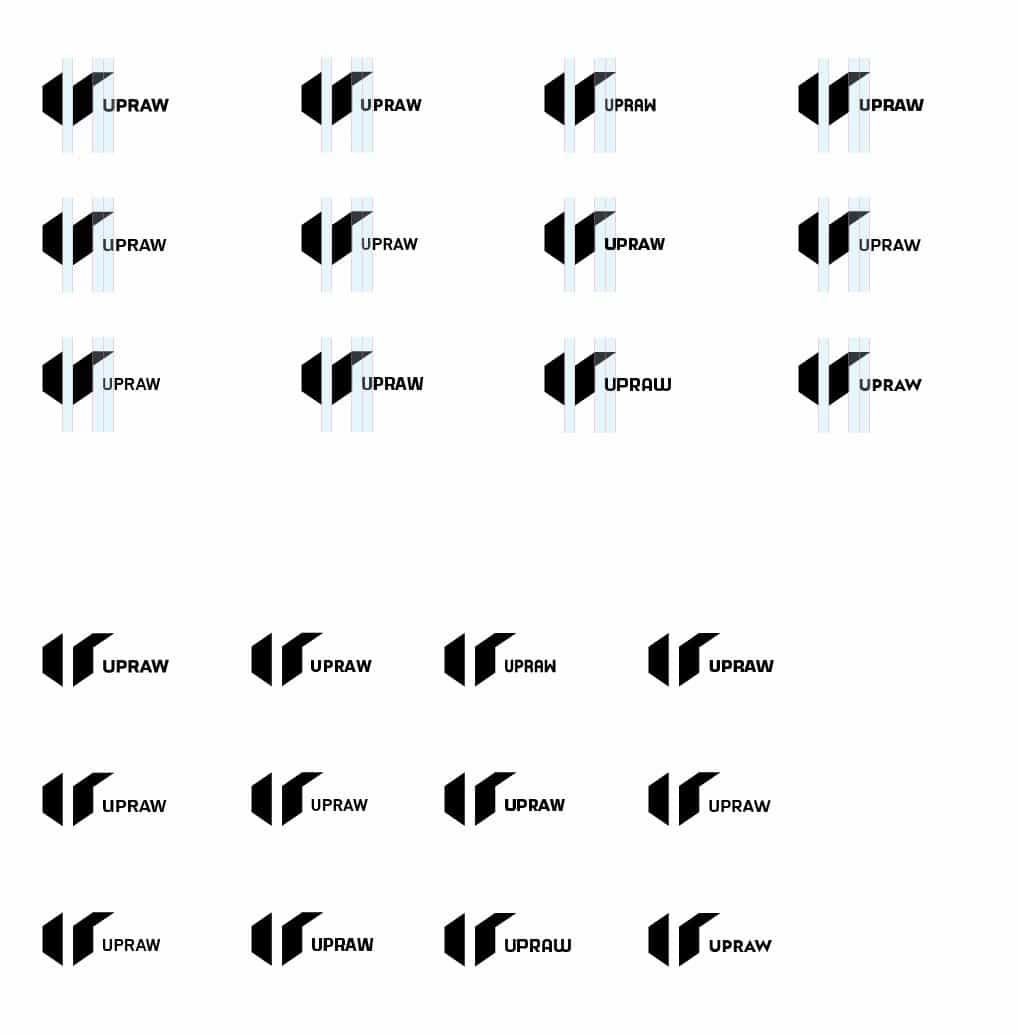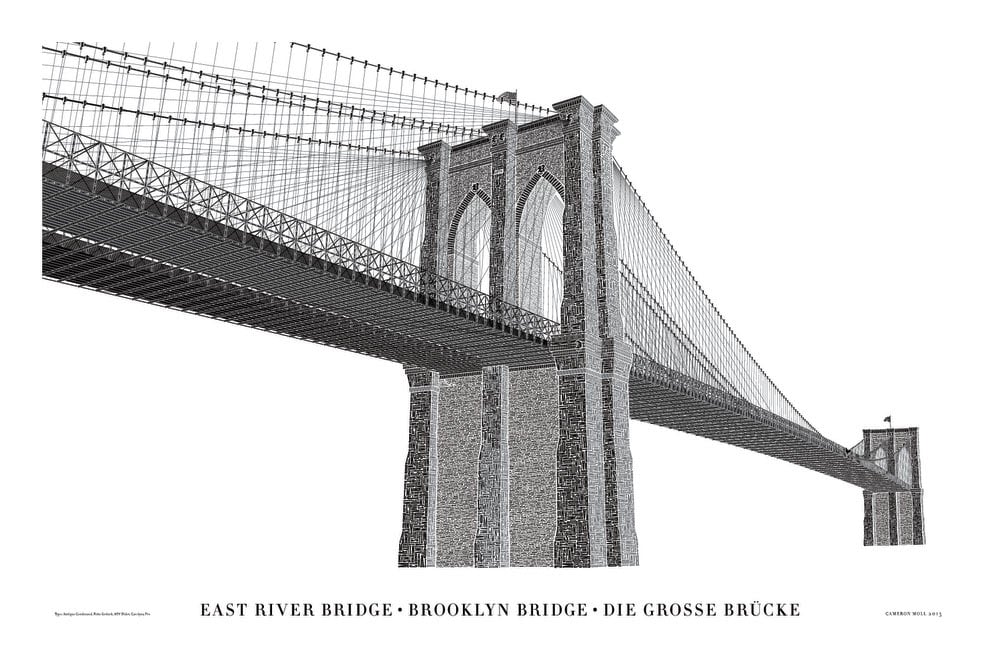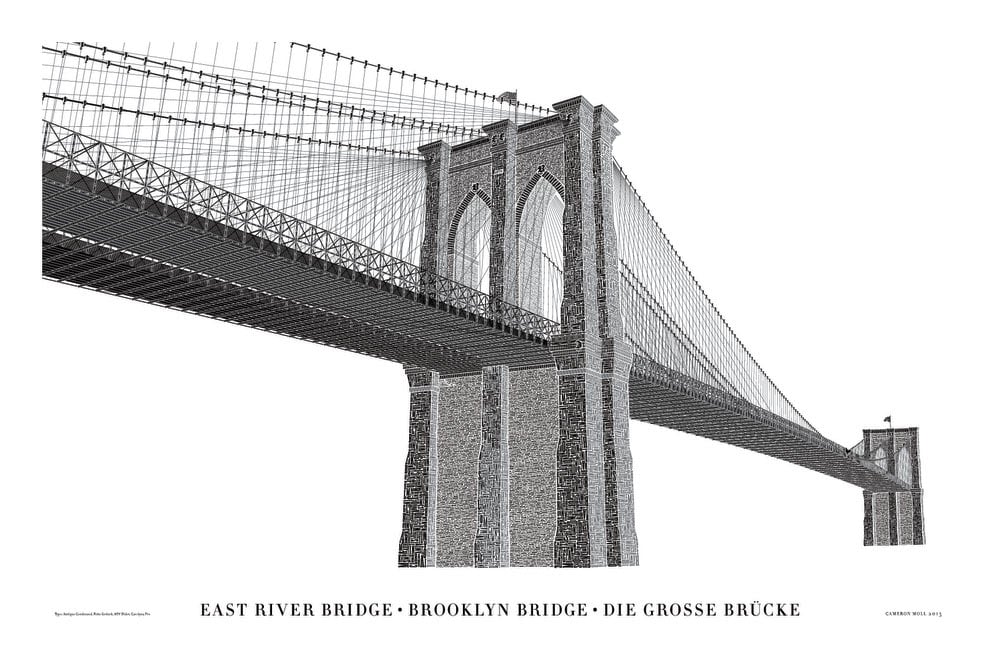 Brooklyn Bridge Letterpress Type Poster - Limited Edition (1,500 copies)
Shortly after publishing the Helvetica, Futura and Garamond Typeface Illustrations post yesterday, and referencing some older typographic work by Cameron Moll, I didn't realise that Cameron has just finished his latest masterpiece: the Brooklyn Bridge Letterpress Type Poster.
This was initially a Kickstarter project which, no surprise, easily reached and surpassed it's funding goal of $10,000 with $64,597 pledged. The Brooklyn Bridge Letterpress Type Poster was funded on the 9th November, 2014, and the last consignment was dispatched mid-April, 2014.
So, along with with Colosseo Letterpress Poster, and the Salt Lake Temple Letterpress Poster there is this magnificent Brooklyn Bridge Poster, which consists only of type.
Cameron Moll: "The artwork is designed in Illustrator, and it's incredibly tedious. Some sections can be copied and pasted, but 70-80% of the characters you see in the artwork are positioned, sized, and rotated one by one. I generally can do only an hour at a time, as my eyes (and brain) go bonkers if I stretch it out any longer."
The photograph below, taken by Cameron, was used as the foundation for the poster.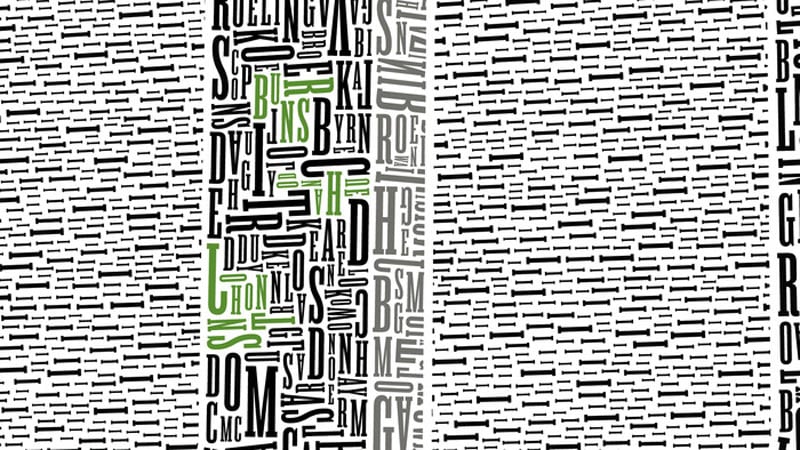 Hidden Names
If you view the Kickstarter project page you'll also see how Cameron carefully worked various meaningful names (above), including his own signature, into the Brooklyn poster, which is cool.
The Misspelling of Brookyln
There is a nightmare of a story linked to this project, which leaves one feeling extremely gutted for Cameron. You can read the story over on Kickstarter. Also worth reading the comments to see how different people felt about the situation at the time. I like to think I would have been cool with it, and would have accepted whatever Cameron decided to do, but certainly some people were not so forgiving. Hard one to call…
Buy Your Own Brooklyn Bridge Letterpress Type Poster
I believe you can still purchase the poster direct from Cameron's website, for $120: PRE-ORDER: Brooklyn Bridge 24"x16" Letterpress Poster
The poster is letterpress printed on Crane Lettra Pearl, with the ink colours carefully selected to match the granite and limestone used to construct the bridge.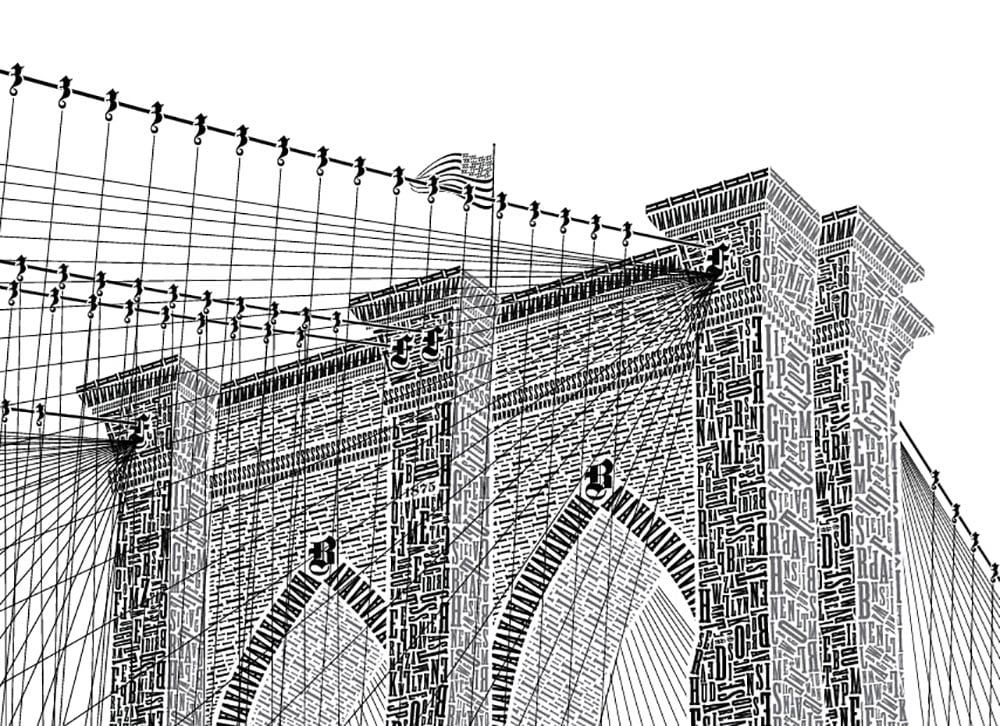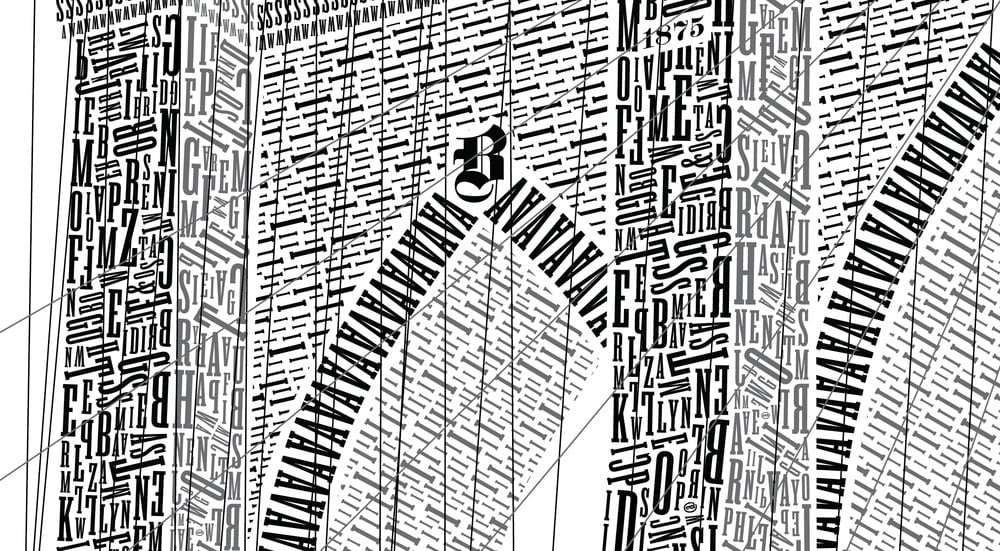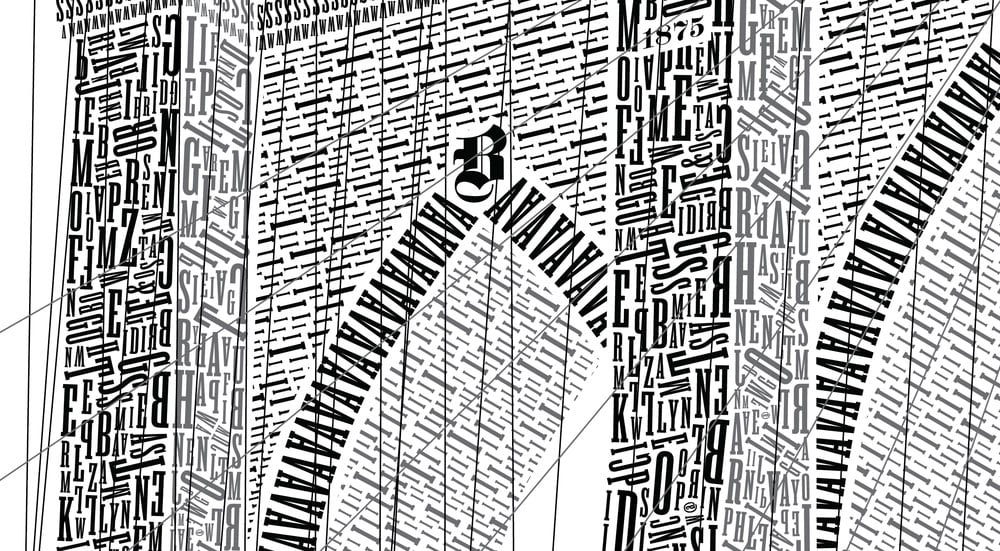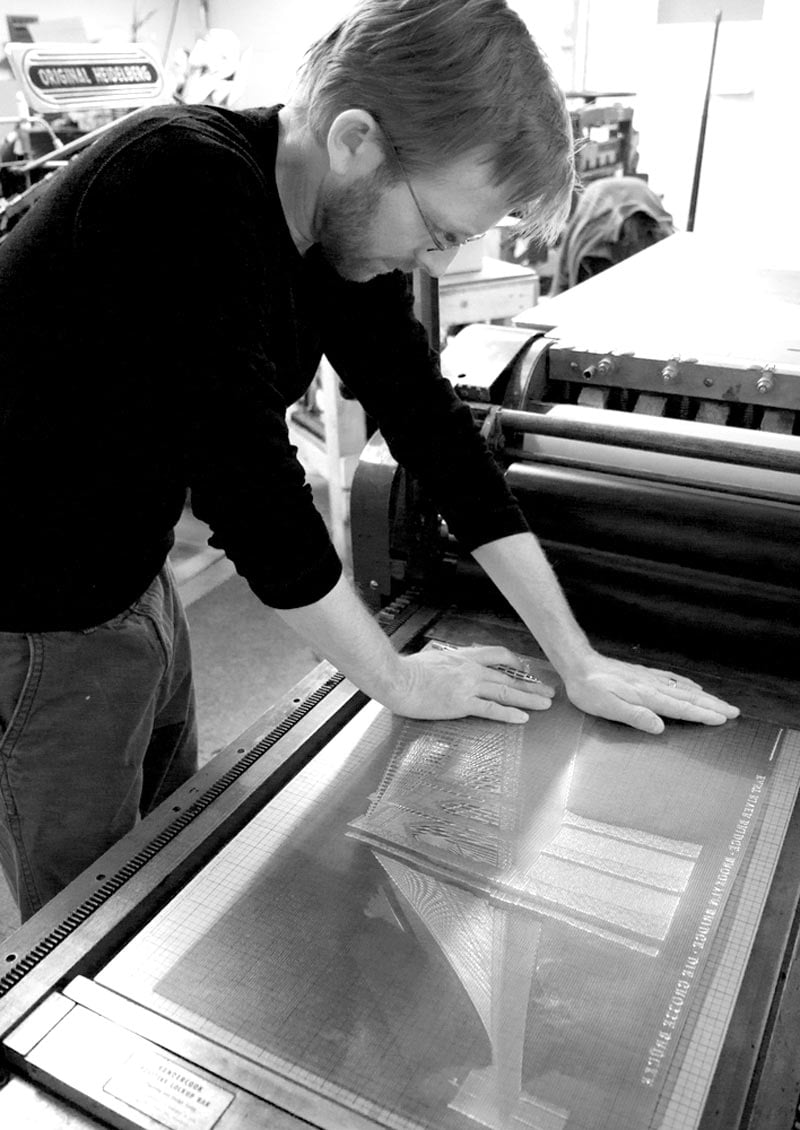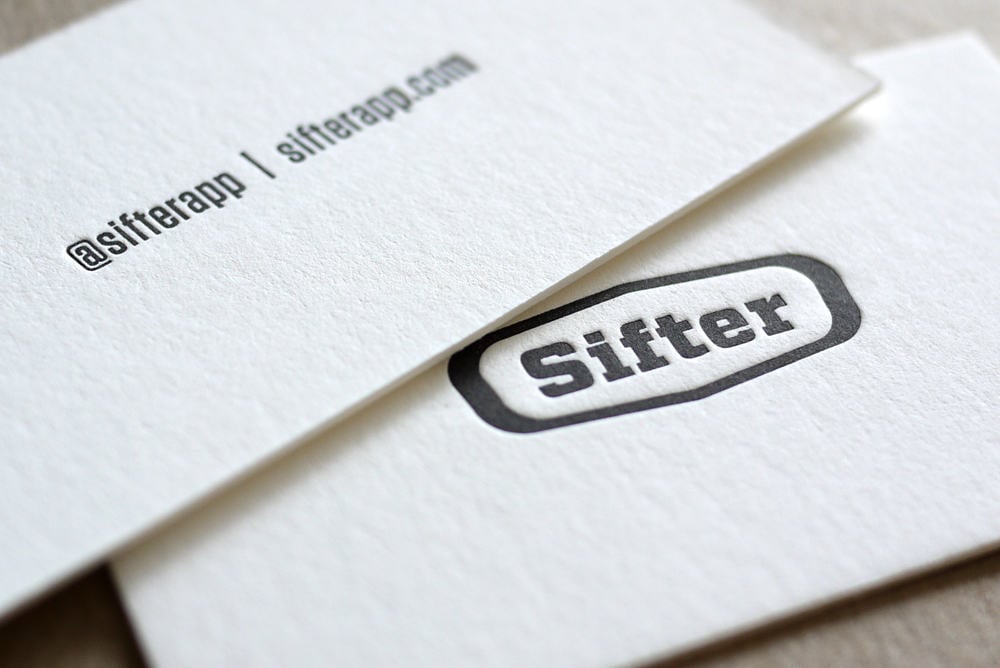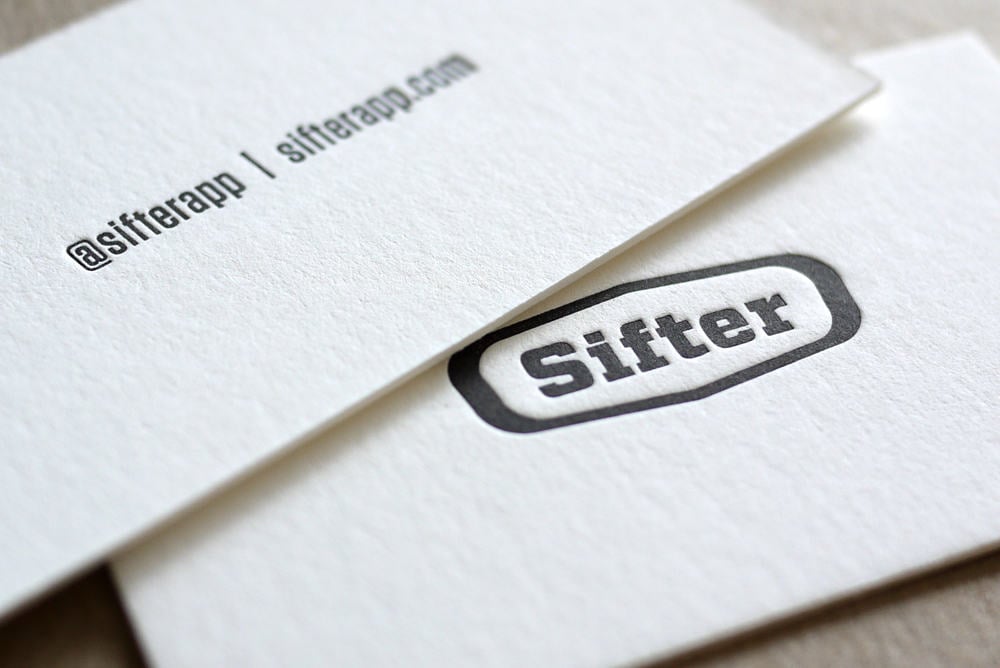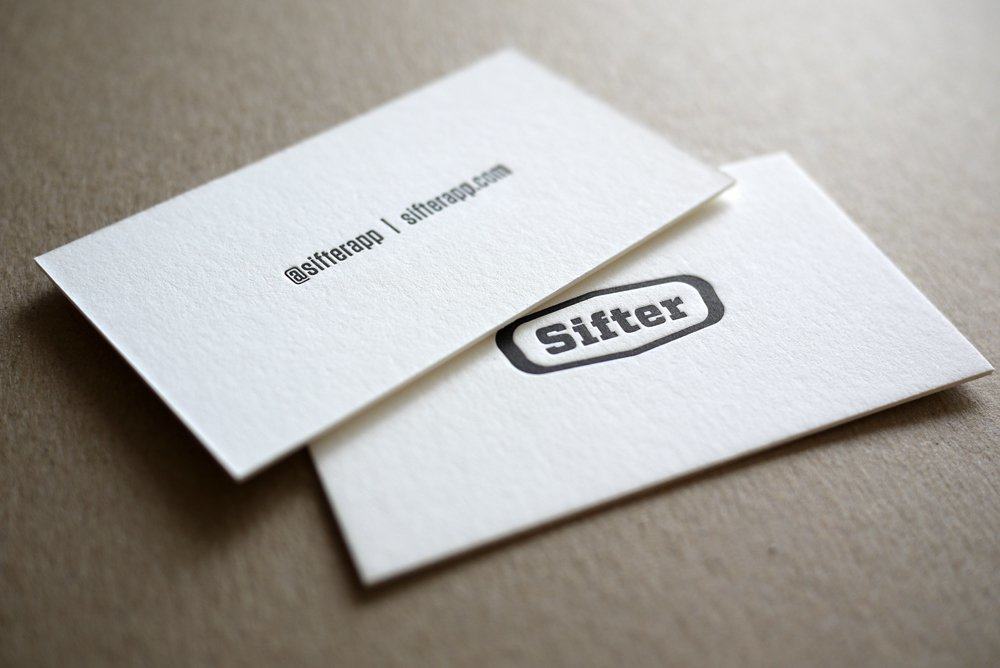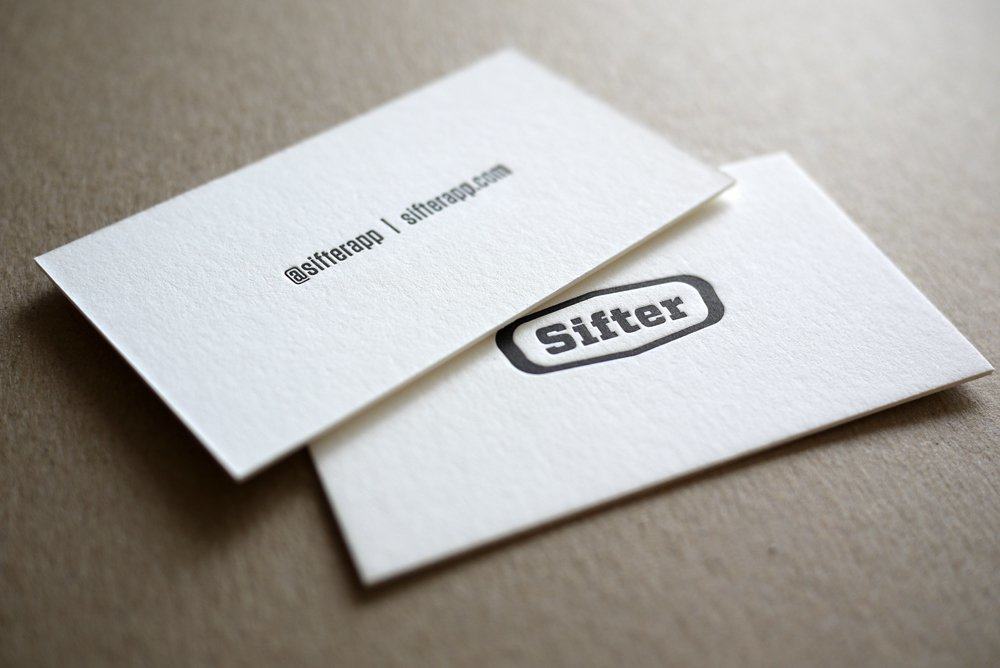 I recently completed the Sifter logo design, and was truly excited, and chuffed, to see how the business cards ended up.
Sifter LetterPress Business Cards printed on 220lb Crane Lettra by Evan Calkins (@EvanCalkins), Hoban Press (@HobanPress).
I really am quite proud of how the Sifter logo turned out, but more pleased that Garret's vision for the card design came to fruition. Garret was super intent on going as minimal as possible with the card design, and I really think it turned out brilliantly. The mono version of the Sifter logo looks particularly striking with the letterpress adding the finishing touch.
Garret has written up a neat little post, on the background of these cards, over on the Sifter blog: Practicing Craft via Cards
The Gentlemen's Press from Hitoshi Lee on Vimeo.
A particularly beautiful video/promo teaser for The Gentlemen's Press: a new letterpress company in Singapore.
K Found on TypeDesk
Now these PHP Code Cards by Matt Raw on ETSY, found via SwissMiss, are pretty fabulous if you are, or know of, someone who appreciates the PHP way of life.
What better way to show your understanding of code by expressing yourself via a greeting card.
Letterpressed as well.
Buy your Code Cards on ETSY

Fell in love with these gorgeous typographic letterpress prints the moment I saw them on Sheaff : Ephemera. They have been given the rather grand title of Typotecture's, formed from the architectural nature of the design, rather appropriate I guess.
There is far more to unearth on Sheaff, I have only just started looking around. You can find a significant dump of Typotecture examples in the Typotecture Album. Even a category called Extreme Typography.

In the now
The modern day equivalent to these vintage examples, would be Cameron Moll's rather genius creative letterpress typographic creations, far exceeding anything on this page.

Came across this cute Letterpress documentary video via Google whilst searching for 'all things' letterpress for a client of mine. We are looking at letterpress or embossing for her logo design, although I can't rightly decide what will be the best route.
Enjoy the vid.