All Archived Posts in Swatch

Pretty pleased so far on progress of these icons I'm designing for a Color Picker & Swatch application, for iOS.
There's already so many app icons, that are based on multi coloured elements, used for iOS applications such as: photography, drawing, photo editing etc, that it's quite a challenge to design something striking, and hopefully relatively different and unique.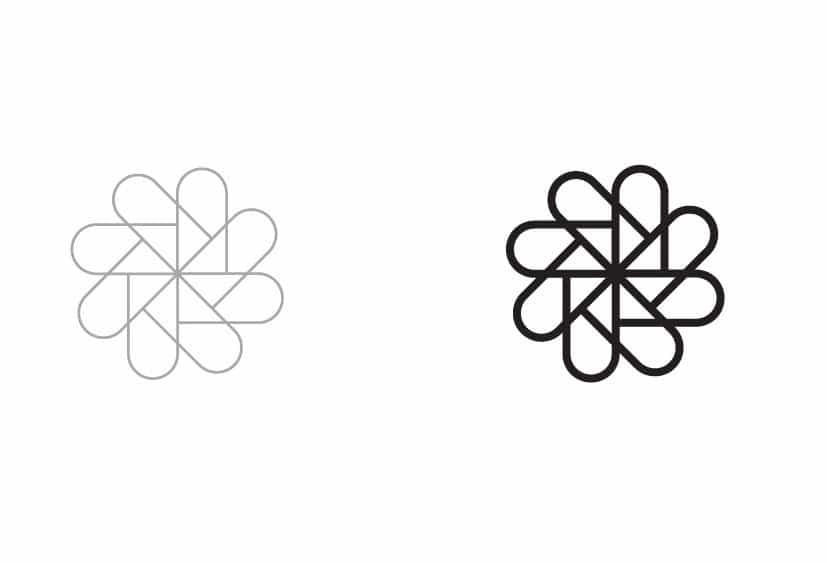 The overall theme is based on traditional coloured paper tabs, or swatches like Pantone books, but these are styled with very rounded ends.
Then the main idea was to fashion a form of 'arrow' into the ends of each swatch tab, so that it looks like a continuous movement of colour choice.
As this icon design project is in very early stages, I've so far come up with the two following variations, but I'm already leaning towards the right-hand sider version with the white arrow tips.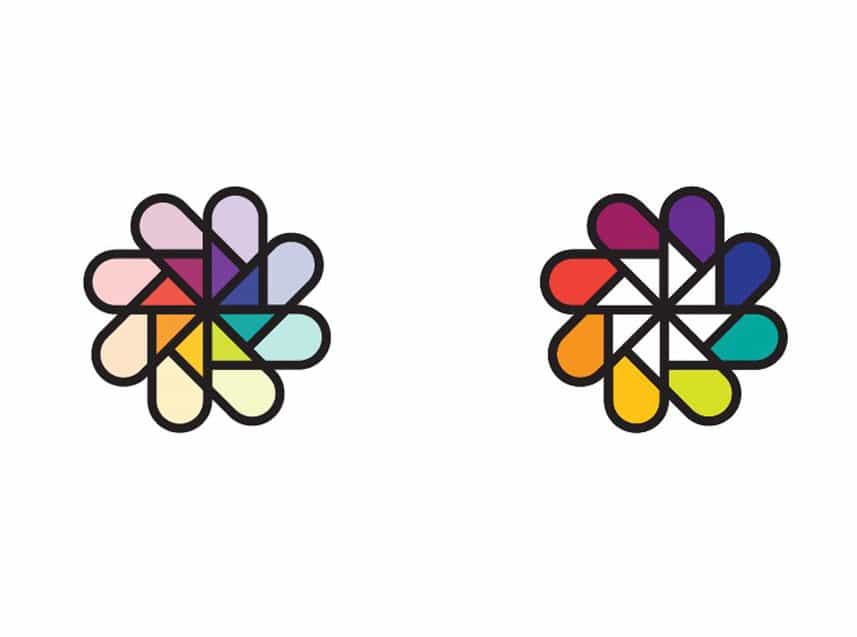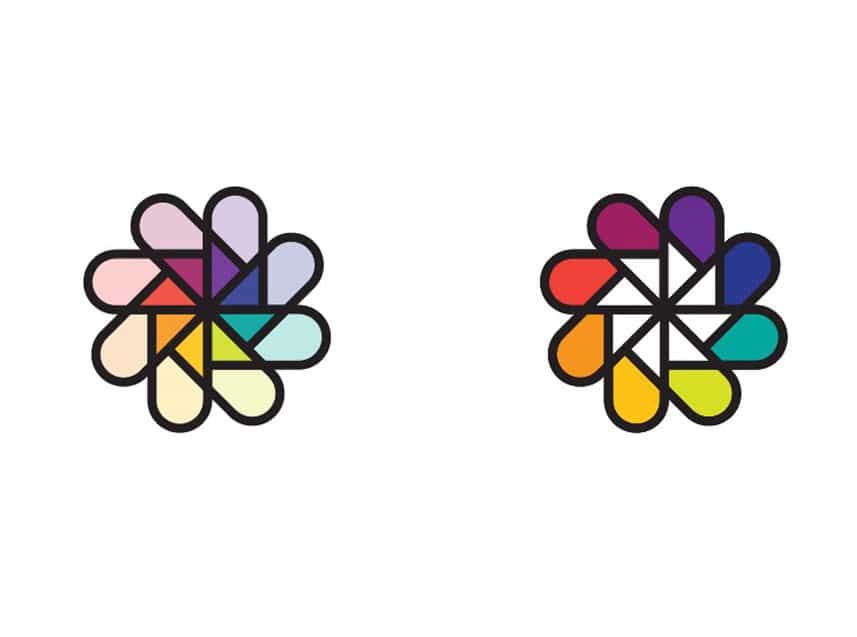 This post will be updated during the course of the project.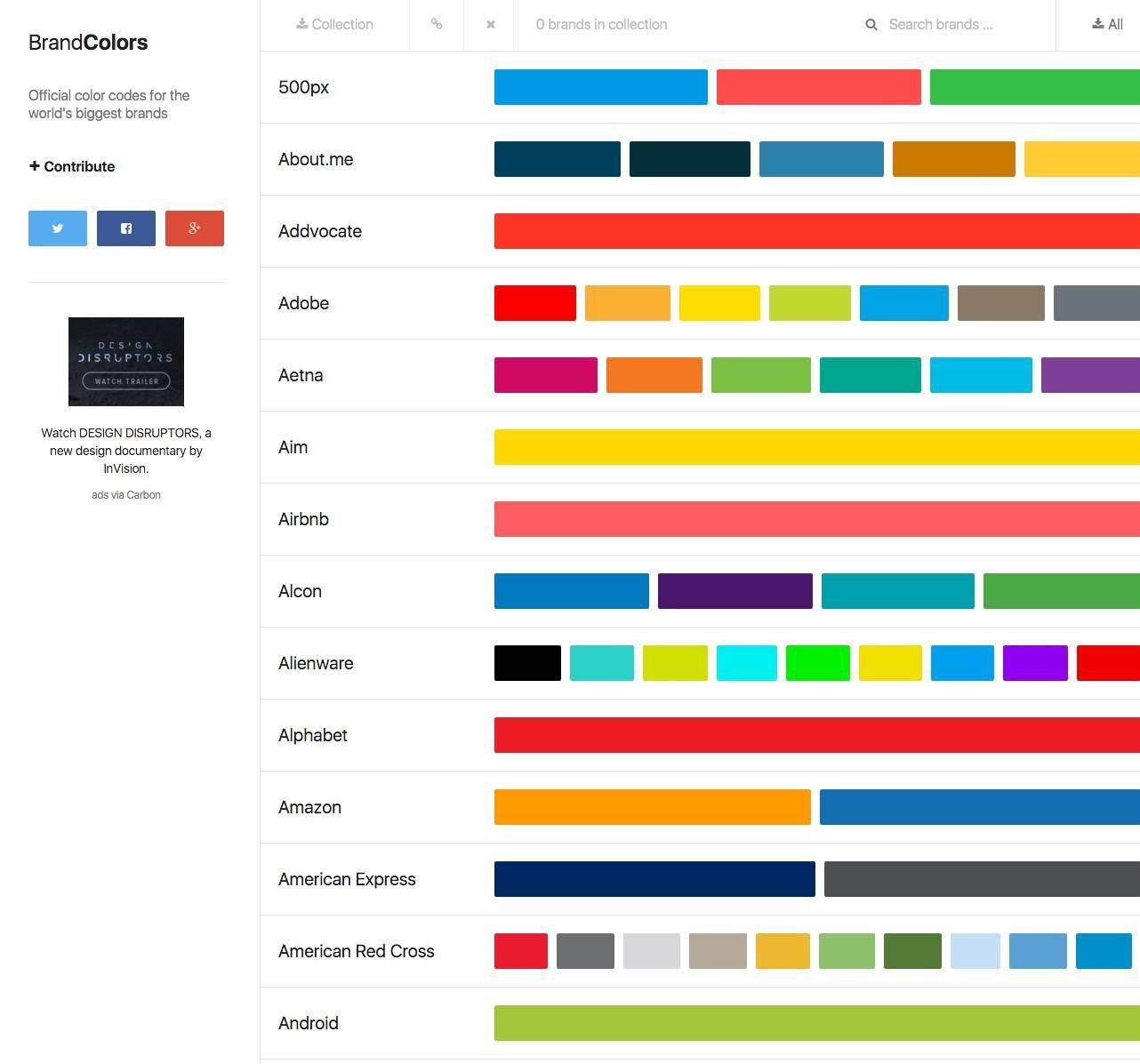 BrandColors: Official color codes for the world's biggest brands
BrandColors looks pretty, but it actually serves quite a useful and interesting purpose for any collecting color codes by curious graphic designer.
BrandColors boasts an impressive directory of major brands whilst referencing their distinctive brand colours as a tabbed colour swatch.
But that's not all.
You can add as many brands as you like to a 'Collection', which you can then export out said brand colours to various file formats, including: ASE (Adobe Swatch Exchange), CSS, Sass, LESS and finally, Stylus.
This makes using these referenced colour swatches a real breeze.
As an example, I 'collected' the color swatches of About.me and Adobe, then exported them to CSS and ASE. you can see the CSS format below opened up in Coda, and the ASE file was imported into a new swatch collection in Photoshop, also below.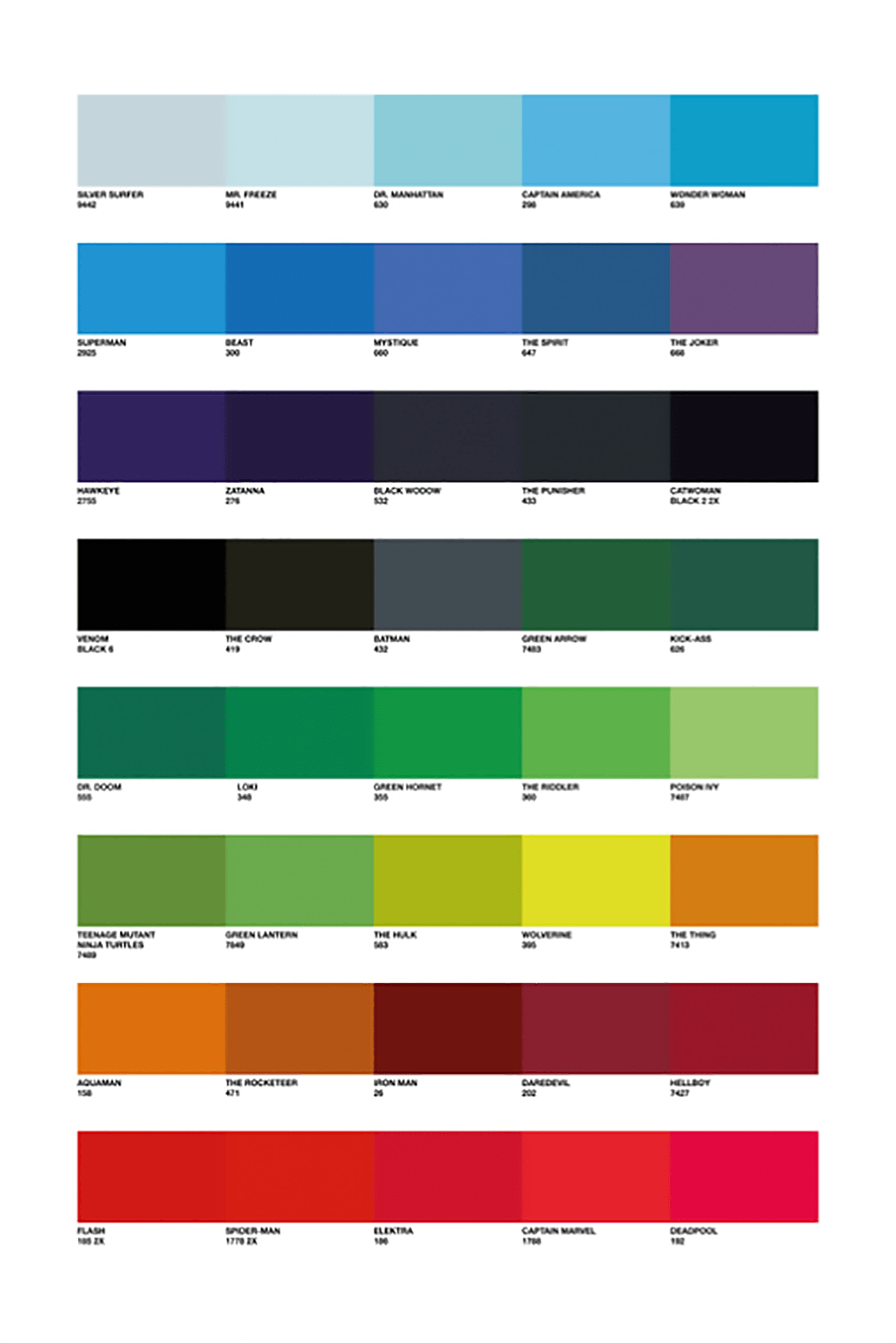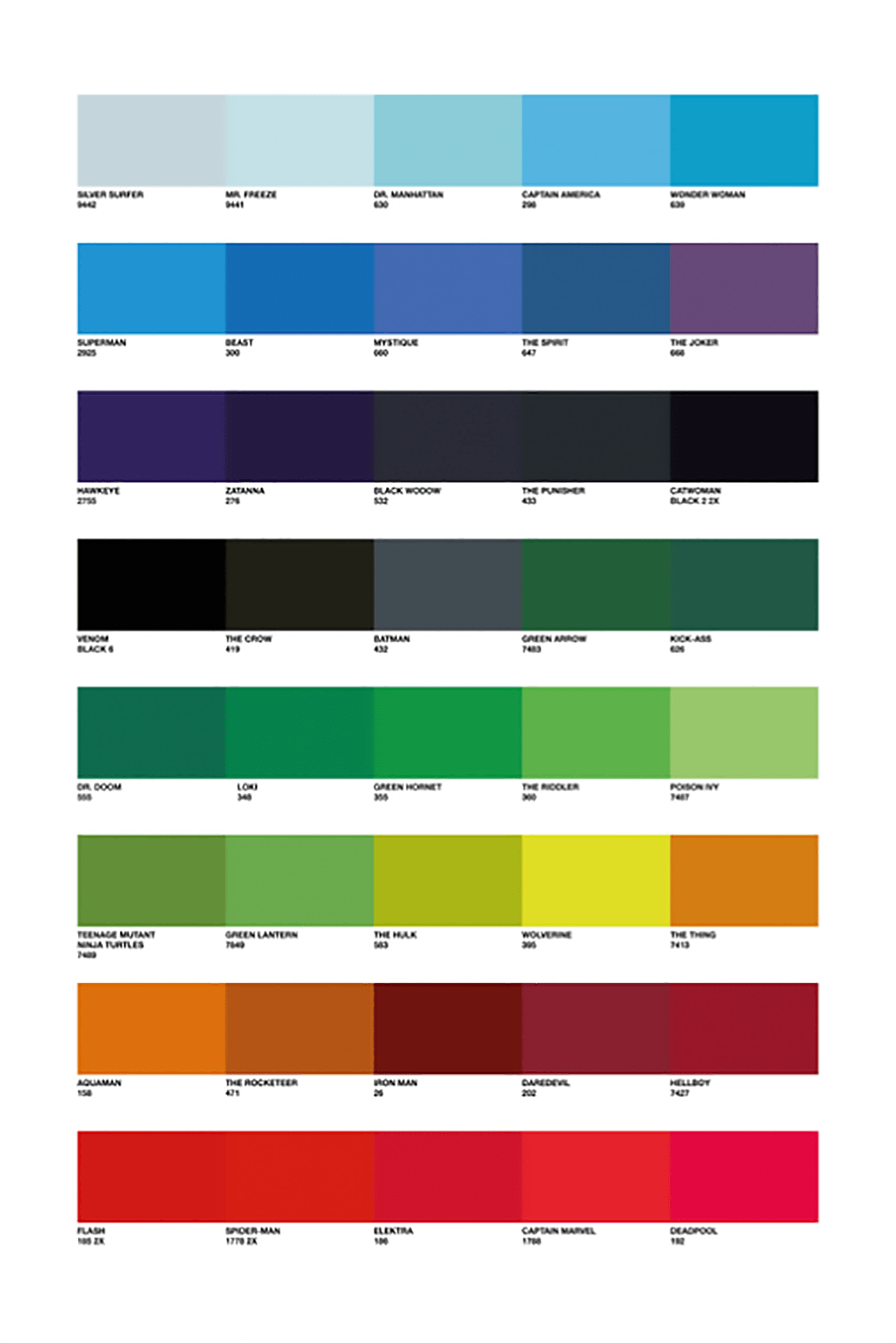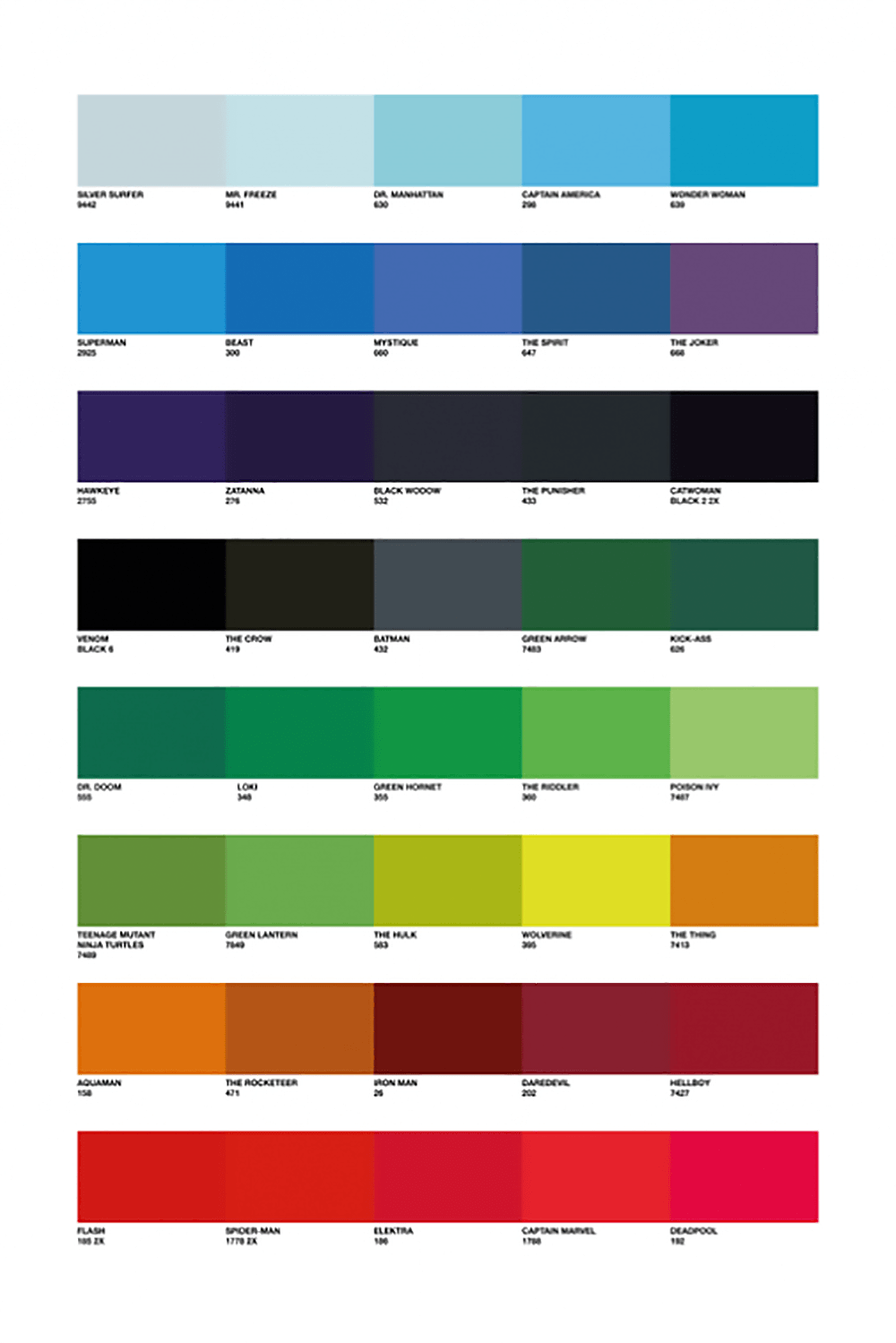 40 Pantone Superhero and Villains Color Swatch Poster
Some time ago I posted: 9 RGB Inspired Posters for Superhero's by Gidi Vigo, which was a pretty simple, but rather neat idea.
Gidi then had the idea of expanding this idea of linking Pantone colours with those representative of many more comic book superheros and villains.
So in this next poster, Gidi has created one poster with 40 individual Pantone swatches that are neatly tied in with the colours best associated with comic book superheros and villains.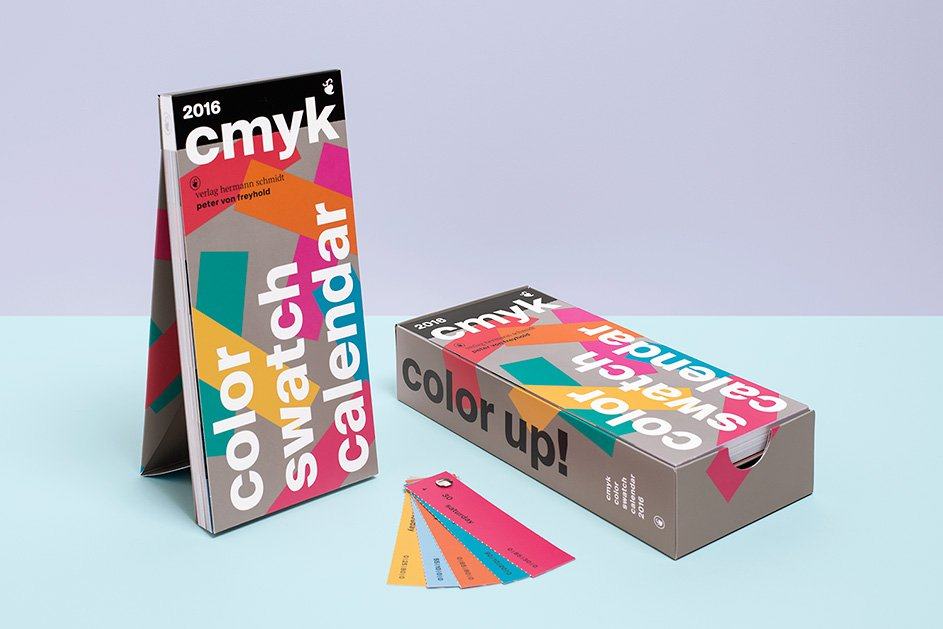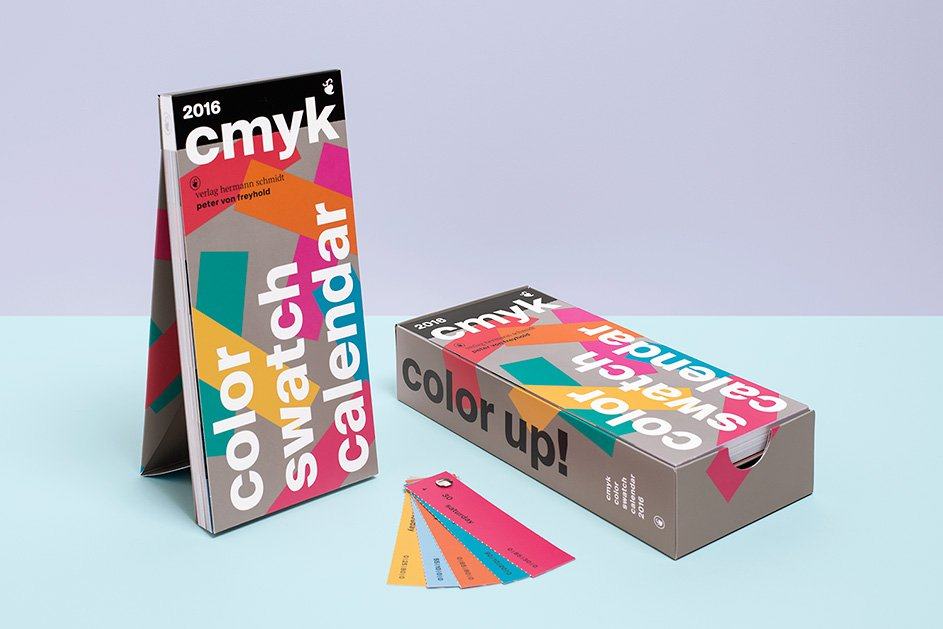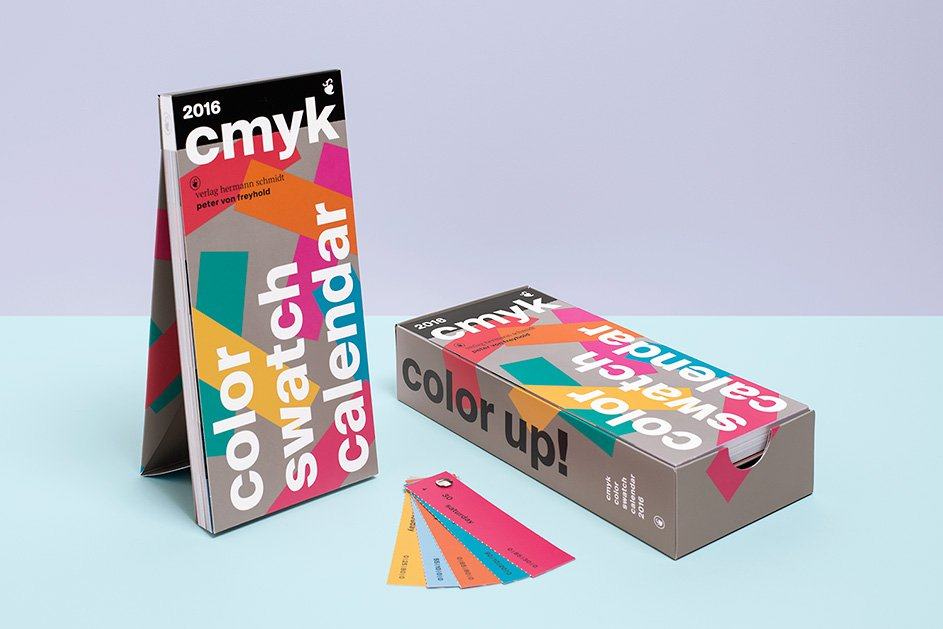 Color Swatch Calendar 2016 Designed by Peter von Freyhold
I need to get my hands on this tasty color swatch calendar for 2016d, designed by Peter von Freyhold, which you can see in his portfolio.
Something satisfying tearing off coloured swatch strips to count down ones life; bit like the joy of those sticky coloured tabs to mark pages in books etc.
Interestingly for me this is the 3rd edition of the colour swatch calendar, so not sure how I missed the previous editions.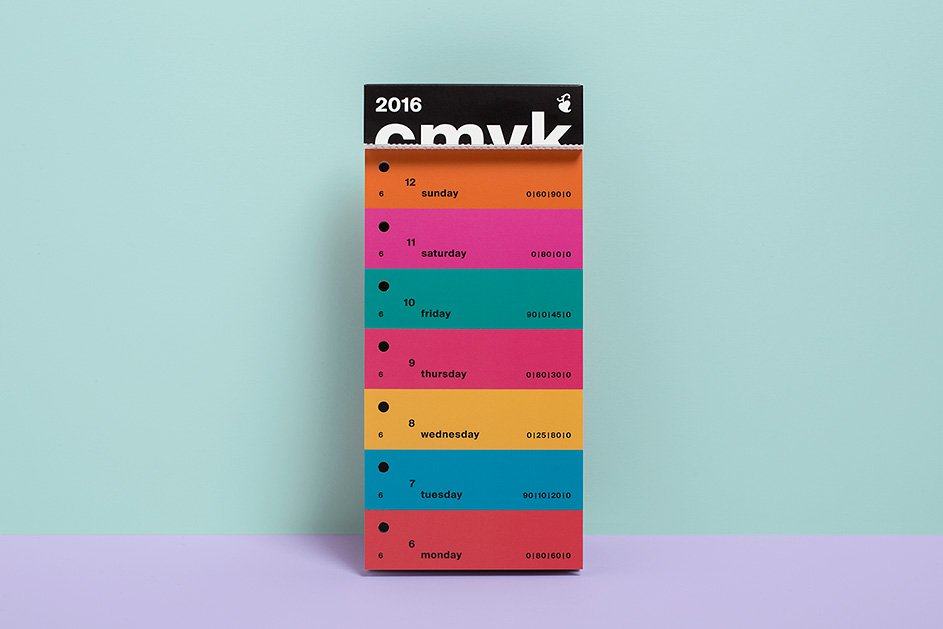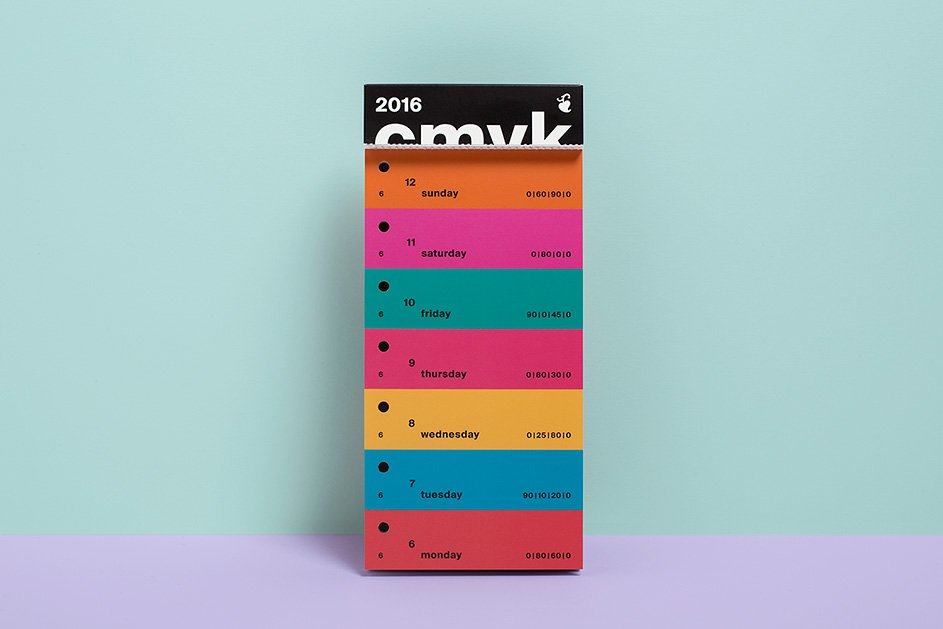 Peter von Freyhold: "The third edition of the color swatch calendar reappears in a new design, binding screws with another 371 colors, international calendar and box included.

The color swatch calendar is the daily inspiration for all who love the colors. By tearing the color pattern stripes arise every day new and surprising combinations.

Printed on both sides coated / uncoated chromoboard the individual sample strips can be put together using the binding screws to individual color charts.

The exact CMYK color values ​​are each listed on the strip.

The calendar shows 371 selected shades that play together on the weekly as color compositions.

Printed on fine paper from Fedrigoni, the calendar is printed in the weekly change black and white, and the jacket is hot foil embossed with white."
Buy color swatch calendar 2016
These are for sale, and you can buy them from a few places, listed here: amazon.com, amazon.de, slanted.de, bza.co
Found on slanted.de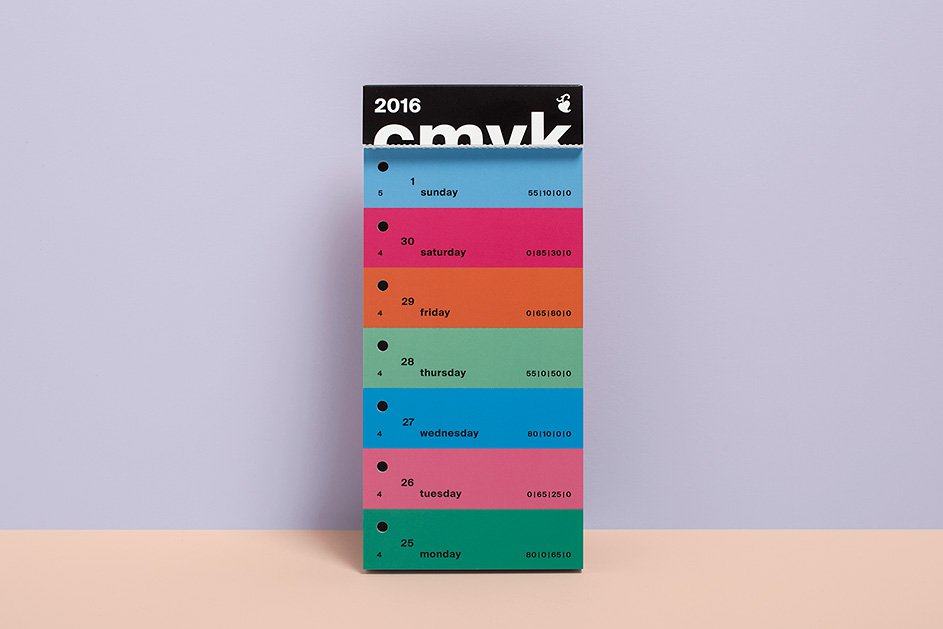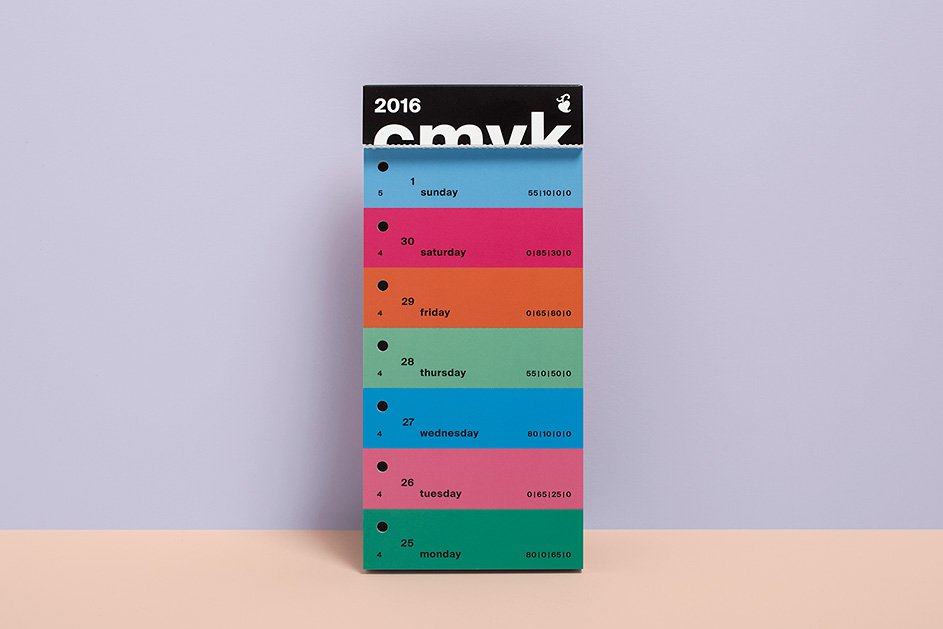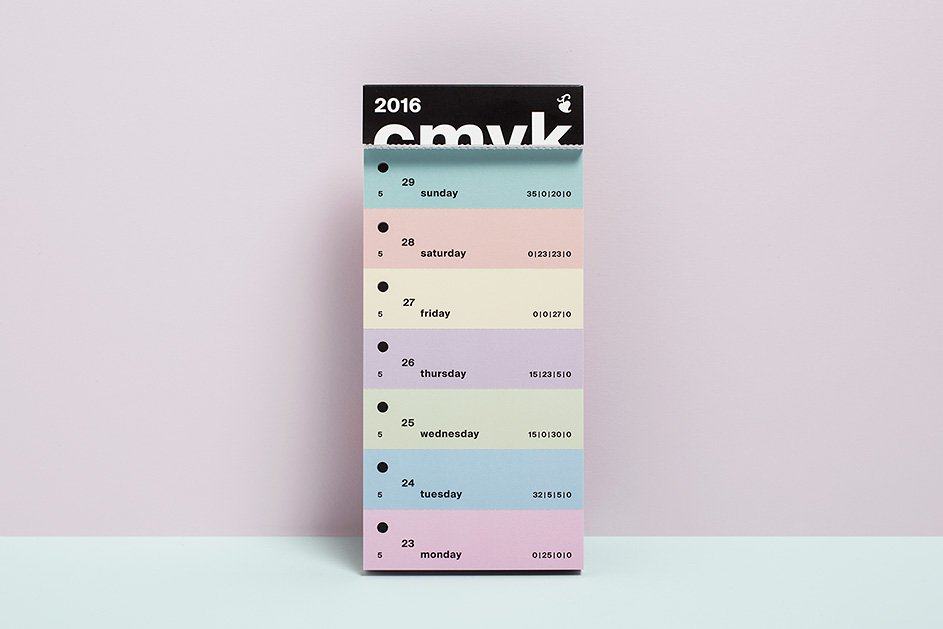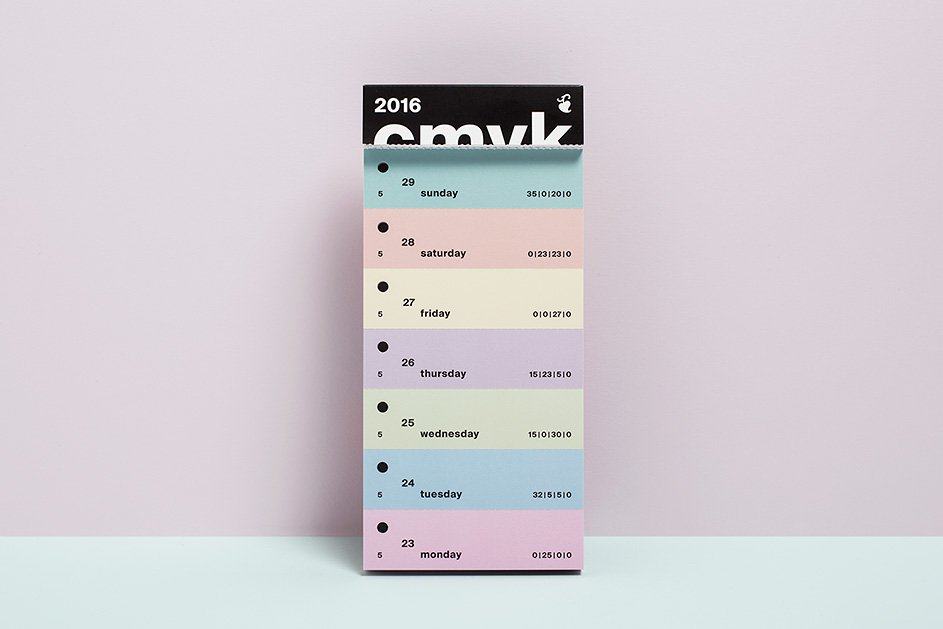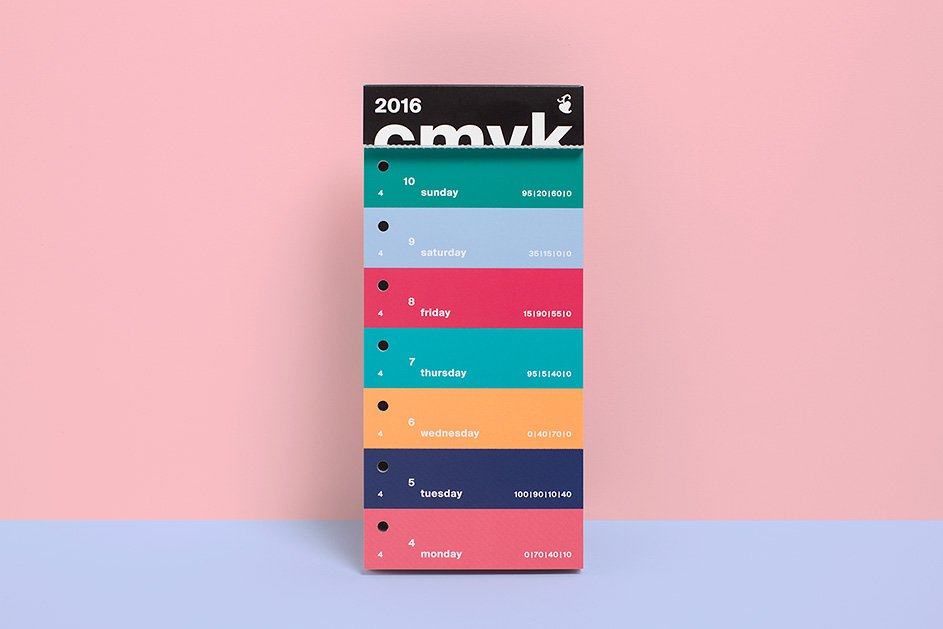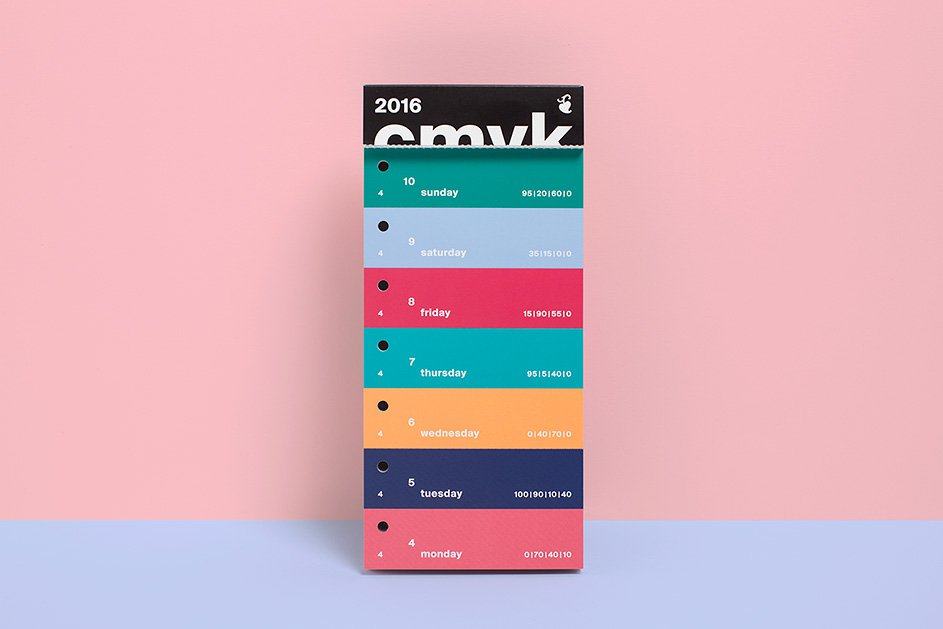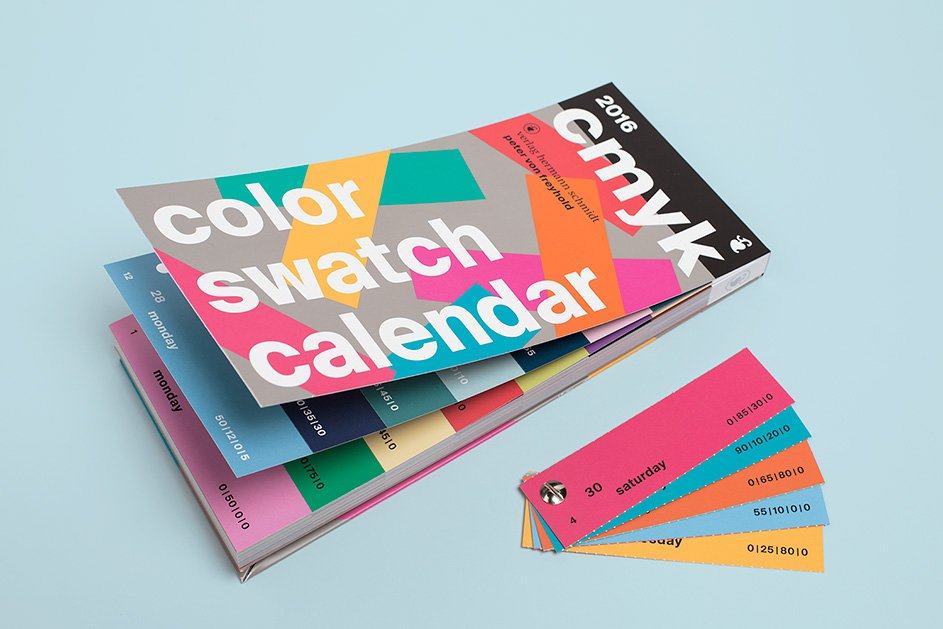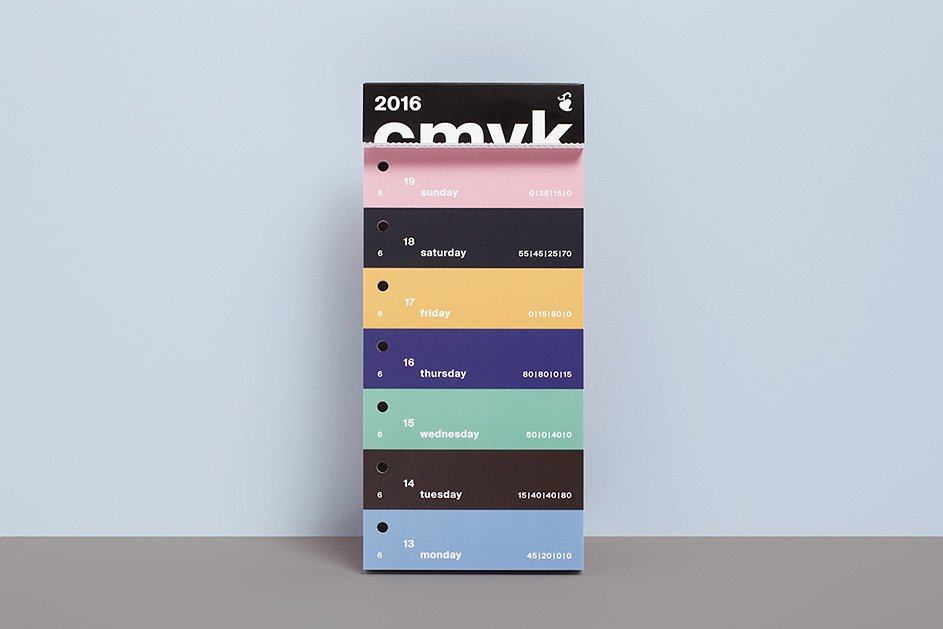 © 2006-2017 All Rights Reserved The Logo Smith
Logo Designer & Brand Identity Design Studio, with 25 Years Experience.
Graham Smith: 10 Badgers Copse, Seaford, East Sussex, England.
Tel: +44 (0) 7816 527 462 Email: [email protected]