BrainExcell - Nootropic Supplement
Project Scope: Logo & Brand Identity Design, including Bottle and Packaging Design.
 Client: BrainExcell.com
BrainExcell is a new premium Nootropic supplement, and as such the logo and brand design needed to convey a high quality product, and therefore tempt potential buyers to pay a premium price.
The finished logo design is  based on the initials, which also reads the same if rotated, or flipped vertically.
Once  the logo design was approved, we then looked to the design of the bottle.  This is a custom designed bottle (the schematics are below), and I suggested that printing directly onto the bottle, rather than onto a paper lable.
The client opted for a opaque black finished, which helped really helps emphasis (pop) the primary white, and gold design.
Although printing onto the bottle created some limitations in type size (minimum 7pt), it would ultimatley help achieve this premium look for BrainExcell.
As of writing, the bottle is currently being manufactured, so this page wil be updated when complete.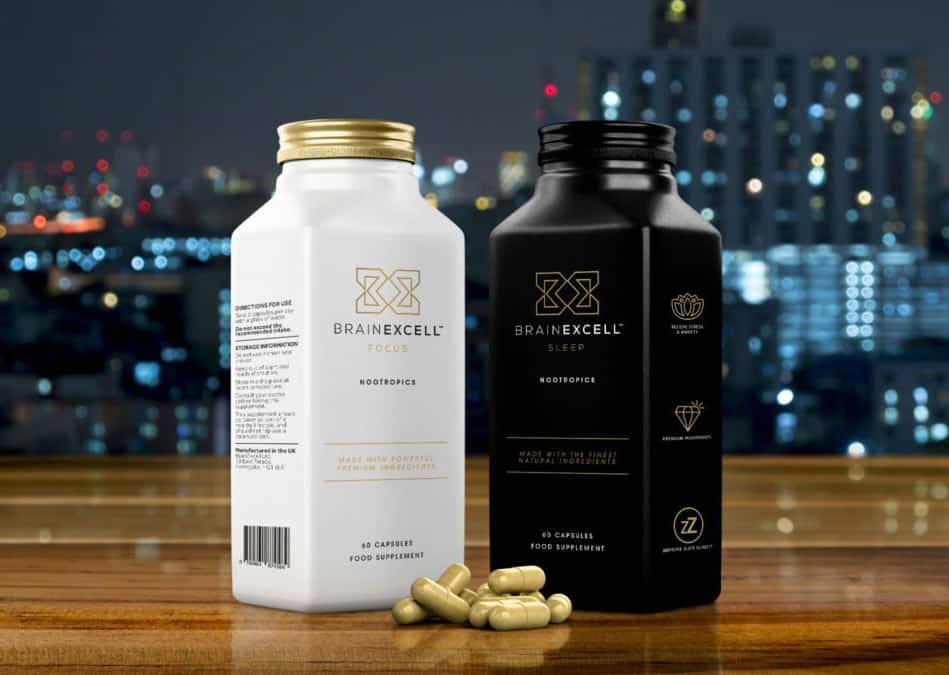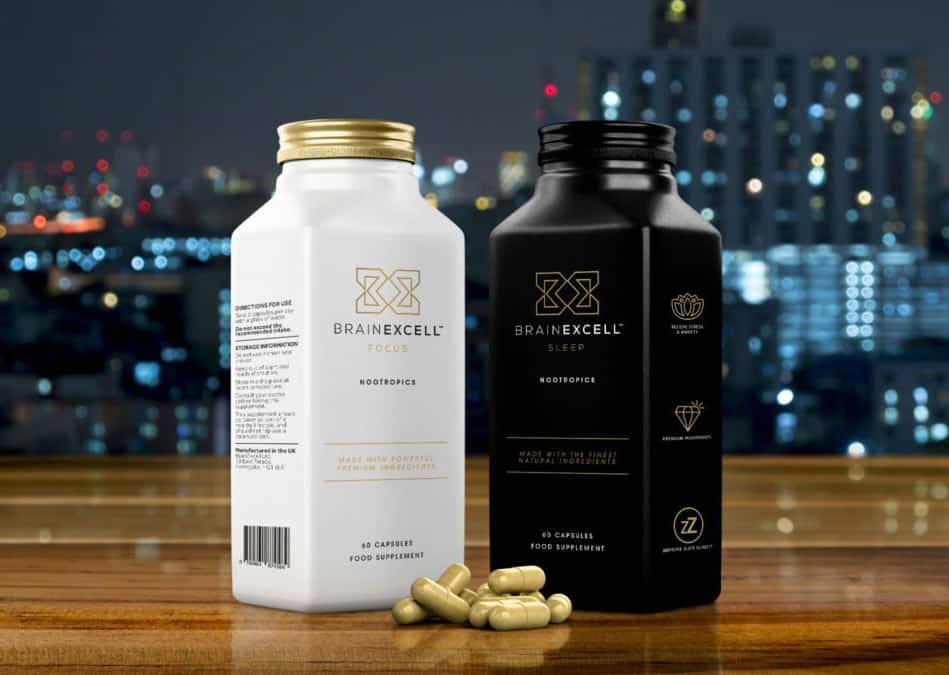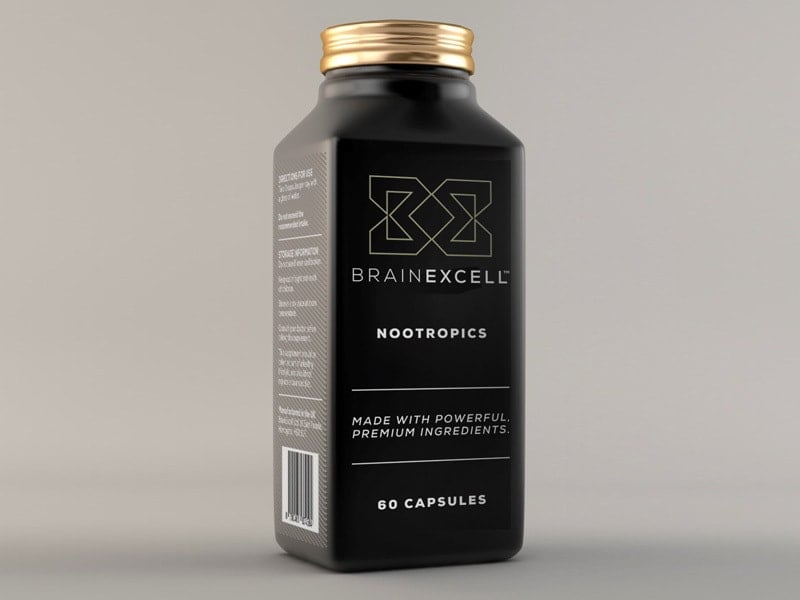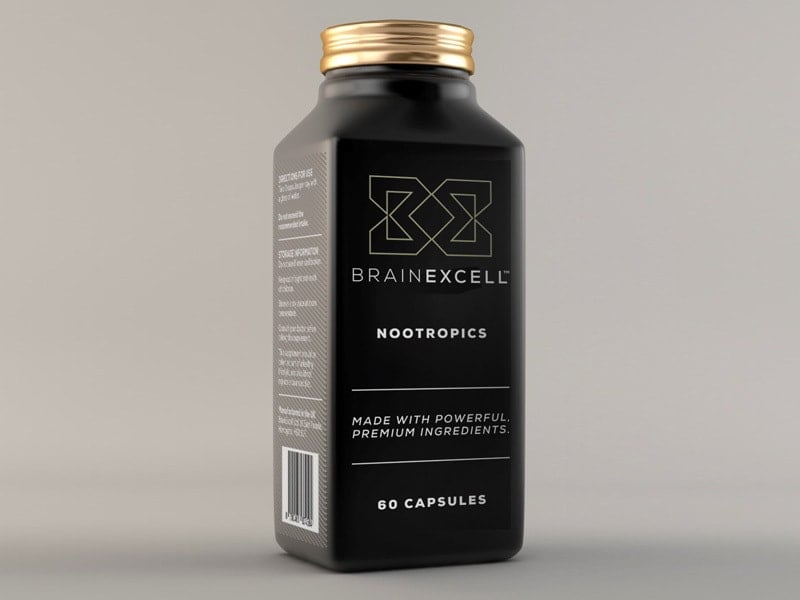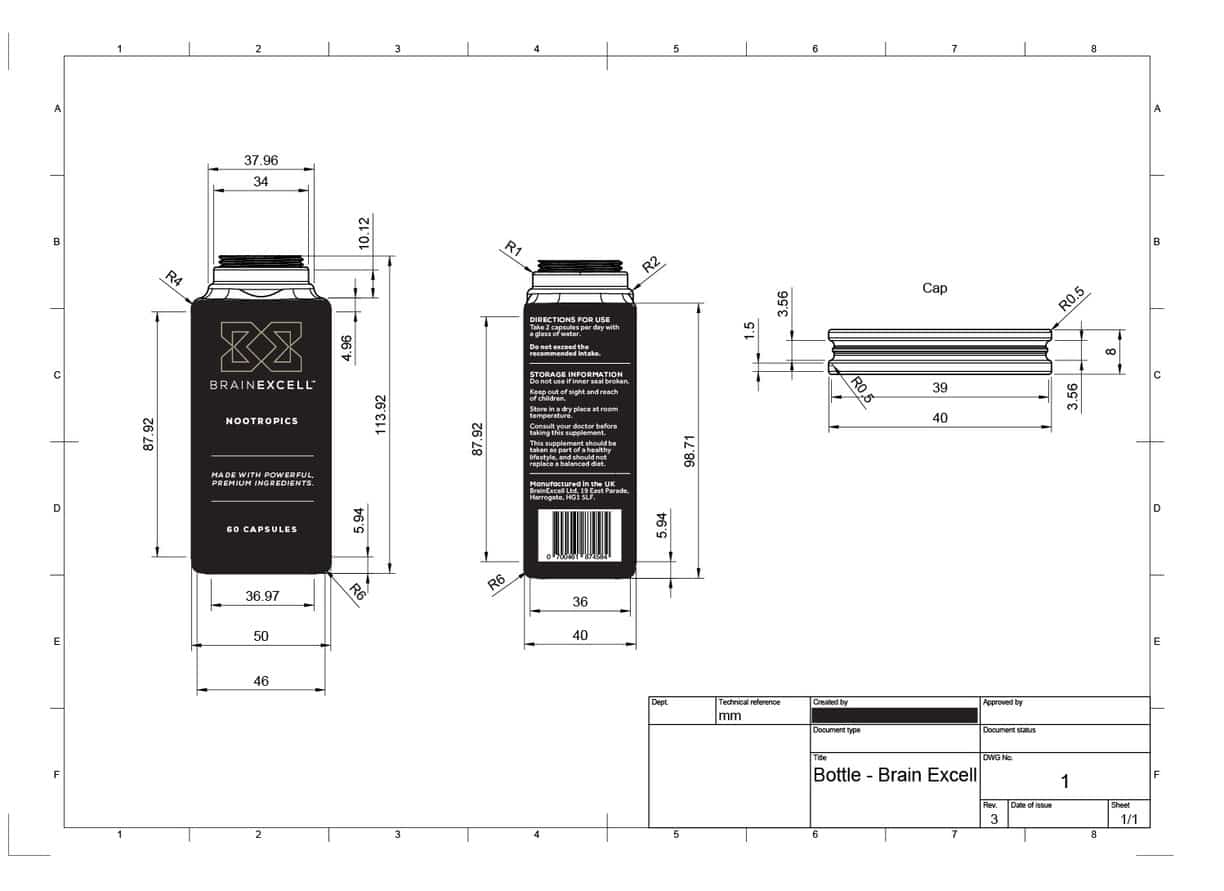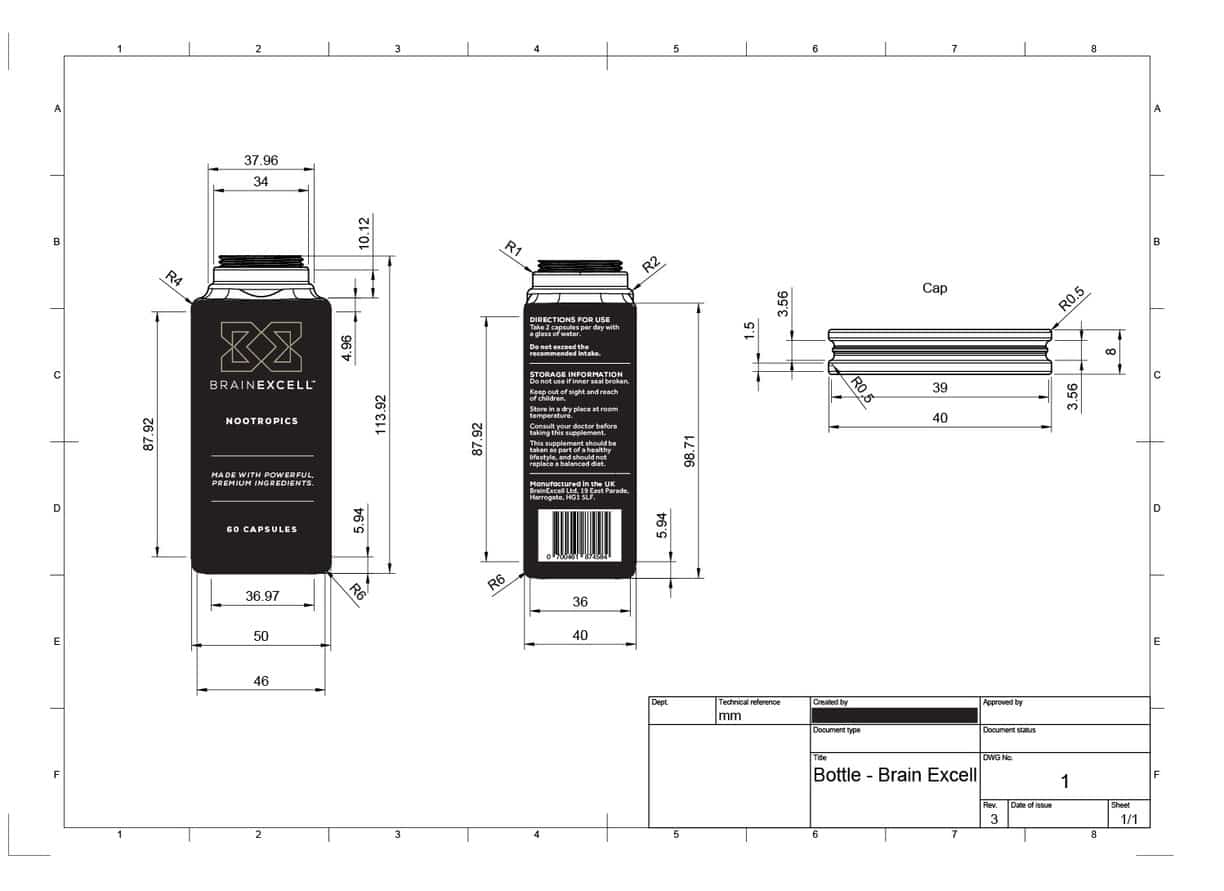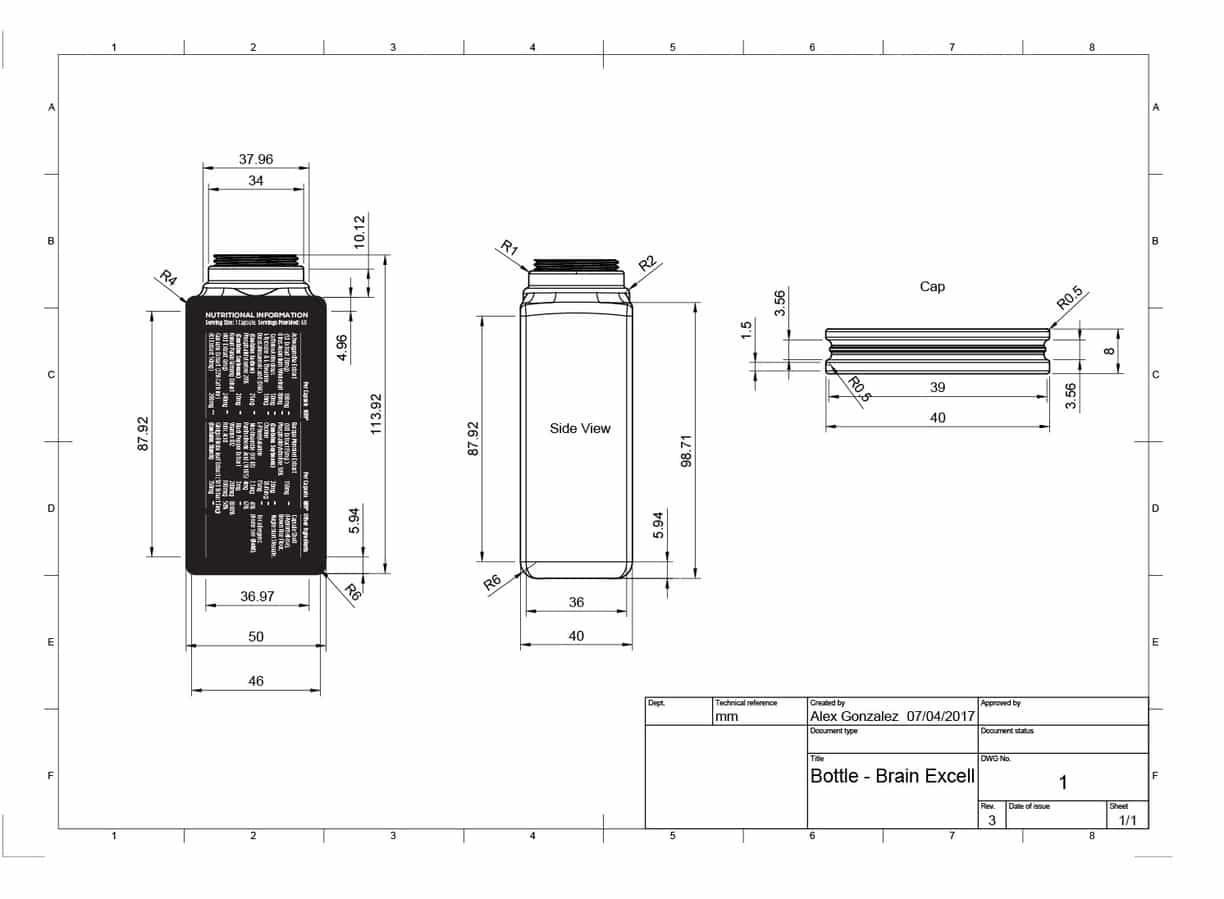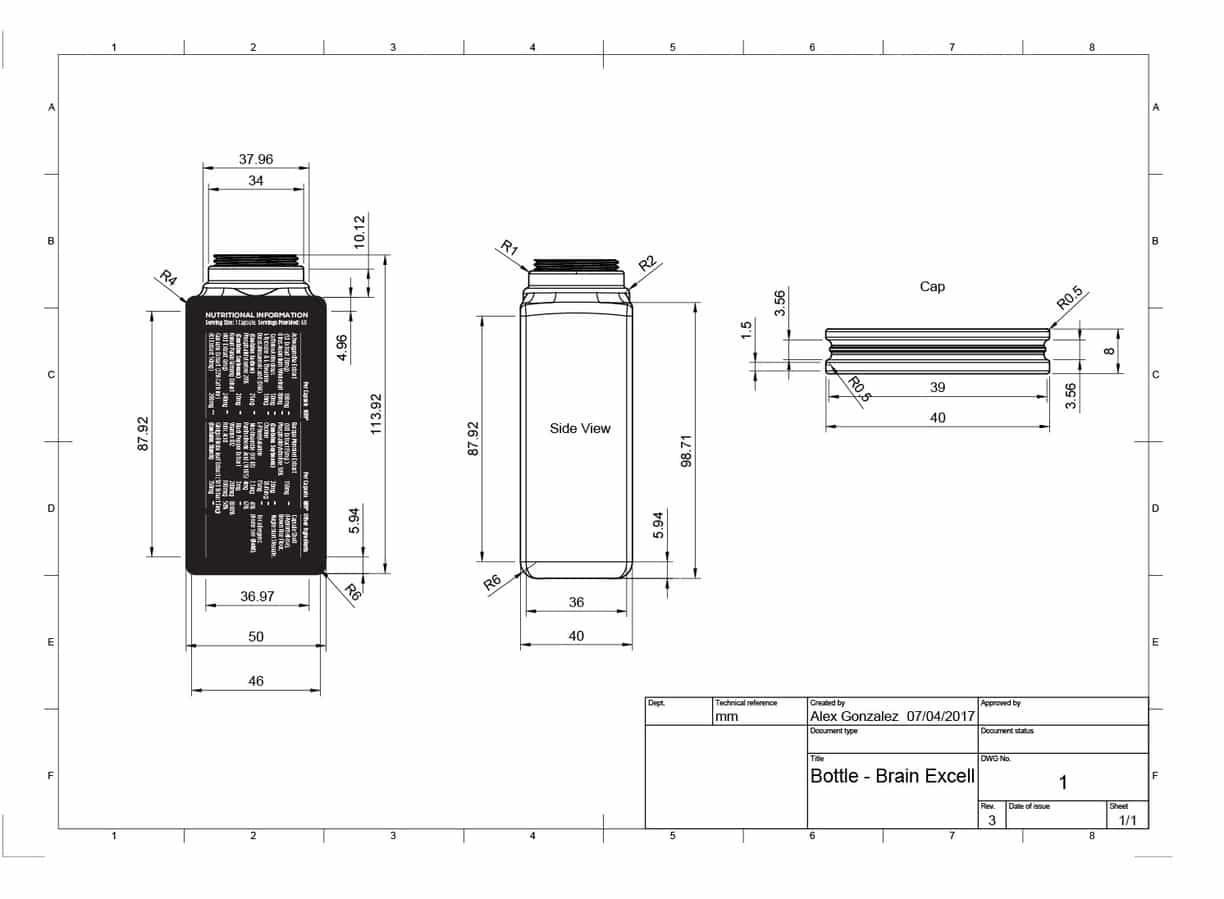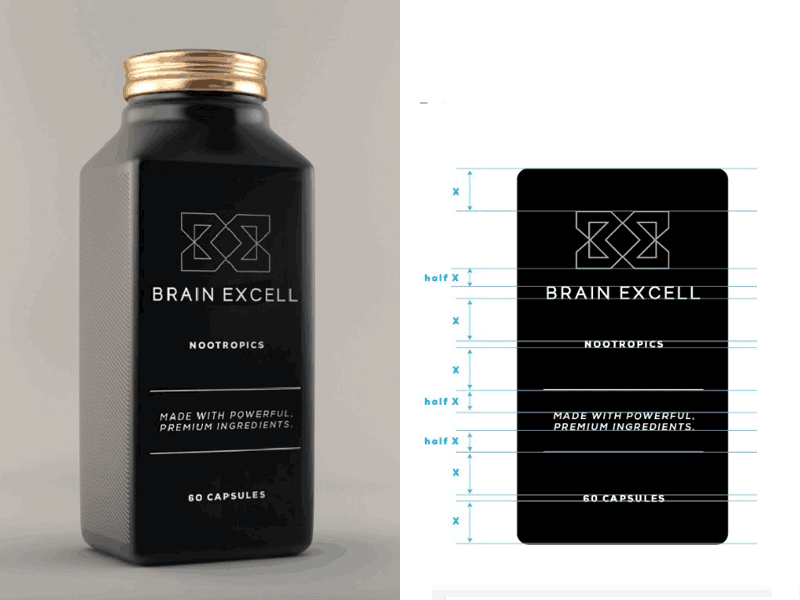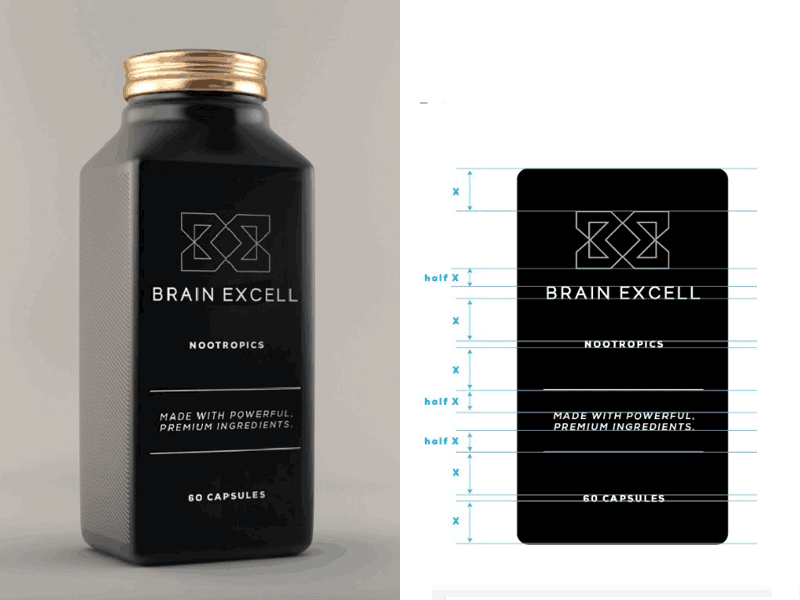 Early Logo  & Bottle Design Explorations
If you like the logo design work I've done for BrainExcell, also like my Portfolio, and also the Monomarks immediately above, and are looking to hire yourself a highly talented, and very experienced (25 Years), Logo and Brand Identity Designer, then look no further.
Just visit my Hire Me page, and fill in the short Design Brief. Or, just reach out to me via my even shorter Contact Form.
There's also some useful pages that might help you familiarise yourself with me as a person, how I work, and the sort of service you can expect if you hire me:
About | Client FAQ's | Case Studies (behind-the-scenes)
---